Lights, camera, action! Have you ever wondered how much money an actor can make from a blockbuster movie like Forrest Gump? In this blog post, we'll dive into the world of Hollywood's highest-paid actors and explore how much Tom Hanks made off of his iconic role as Forrest Gump. From his performance-based pay to his estimated earnings, we'll answer all your burning questions about Hanks' payday and more. So sit back, grab some popcorn, and let's get started.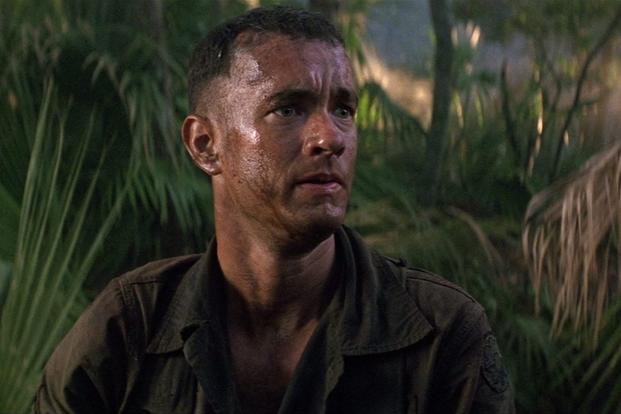 The Earnings of Tom Hanks from the Movie Forrest Gump
Forrest Gump, the timeless classic, has remained a favorite among moviegoers for over two decades. The heartwarming tale of a simple man's journey through life touched the hearts of millions worldwide. It was a massive box office success, grossing $680 million worldwide. But the question that lingers in everyone's mind is, how much money did Tom Hanks make off Forrest Gump?
Tom Hanks, who portrayed the lovable character of Forrest Gump, opted for performance-based pay for the film. As per Entertainment Weekly, he walked away with an estimated $60 million of the movie's worldwide earnings. This staggering amount was much more than what he would have earned with a standard salary. It's worth noting that this isn't the highest amount an actor has earned for a movie, but it's still a significant sum of money.
Hanks' performance in the movie was exceptional, and his portrayal of the character was nothing short of outstanding. He brought Forrest Gump to life on the big screen, making it one of his most iconic roles to date. With his performance-based pay, he not only delivered a memorable performance, but he also reaped the rewards of the movie's success.
In conclusion, Tom Hanks' decision to opt for performance-based pay for Forrest Gump was a wise one. He earned an estimated $60 million, which was well-deserved for his exceptional performance in the movie. It's a testament to his talent and the impact the movie had on audiences worldwide.
>> Must read How much is Dwayne Johnson paid per movie?
The Financial Status of Forrest Gump: Did He Become a Billionaire?
Forrest Gump was undoubtedly a successful businessman, but was he a billionaire? According to Forbes' Fictional 15, which includes the wealthiest fictional characters from various movies and TV shows, Gump's estimated net worth was a whopping $5.7 billion. This puts him in the same league as other famous fictional billionaires like Richie Rich and the Beverly Hillbillies.
While it's never explicitly stated in the movie, it's implied that Gump's family was not particularly wealthy. Gump's mother worked as a cleaning lady, and he grew up in a small house in Alabama. However, Gump's own business ventures seemed to be quite successful. He invested in Apple Computers early on, and also started his own shrimping company, which he named after his friend Bubba.
Gump's shrimping company became so successful that he was able to retire comfortably at a relatively young age. He spent his retirement traveling the world and becoming a celebrity, thanks to his heroic actions during the Vietnam War and his famous run across the United States.
Overall, while Gump may not have come from money, he was certainly able to build a vast fortune through his own hard work and business acumen. And with an estimated net worth of $5.7 billion, it's safe to say that he was one of the wealthiest fictional characters of all time.
Trending now – Who is the No 1 actor in Hollywood now?
Uncovering the Truth: Was Tom Hanks Unpaid for His Iconic Role in Forrest Gump?
Tom Hanks is known for his impressive acting skills and has been a prominent figure in the movie industry for decades. He played the lead role in the 1994 movie, Forrest Gump, which was a huge success and won several awards. However, there have been rumors that he did not get paid for his role in the movie.
Contrary to these rumors, Tom Hanks did, in fact, receive payment for his role in Forrest Gump. In fact, he took home an impressive $40 million for his portrayal of the iconic character. This amount was not just for his acting but was also due to his investment in the movie. Along with director Robert Zemeckis, Hanks invested his own funds to keep certain scenes in the movie that Paramount Pictures was hesitant to pay for. This investment led to additional earnings for both Hanks and Zemeckis.
It is important to note that investing in a movie is not a common practice for actors, but it shows Hanks' dedication to the movie and his belief in its success. This investment, combined with his acting skills, led to an impressive payout for the Hollywood star. Hanks' dedication to the movie industry has clearly paid off, making him one of the highest-paid actors in the world.
The Generosity of Forrest Gump towards Bubba's Mother
Forrest Gump is a heartwarming movie that has touched the hearts of millions of people around the world. One of the most emotional scenes in the movie is when Forrest shows up on the doorstep of Bubba's mom and presents her with a check for 50% of the profits from their shrimping business.
It is a beautiful moment that shows just how kind-hearted and generous Forrest is, and it has left many viewers wondering how much money he actually gave Bubba's mom.
The answer is not explicitly stated in the movie, but it is believed to be a substantial amount. Considering the success of the Bubba Gump Shrimp Co., it is safe to assume that the check that Forrest presented to Bubba's mom was worth millions of dollars.
Forrest's selfless act of kindness towards Bubba's mom is a testament to his character and has made him a beloved character in the hearts of many. It is a reminder that even in the face of great success, we should never forget the people who helped us get there.
The Intelligence Level of Forrest Gump: How Smart Was He?
Forrest Gump, the titular character of the 1994 American drama film, was portrayed as having an IQ of 75. The movie, directed by Robert Zemeckis, is based on the novel of the same name by Winston Groom. Tom Hanks delivered an outstanding performance as Forrest Gump, which earned him an Academy Award for Best Actor.
Despite having a lower than average IQ, Forrest Gump's life experiences and his unique perspective on the world around him enabled him to achieve great success in various fields, including sports and business. His simplistic and honest approach to life inspired many people throughout the film, and his unwavering loyalty and love for his friends and family made him a beloved character.
Forrest Gump also starred Robin Wright, Gary Sinise, Mykelti Williamson, and Sally Field, who all delivered excellent performances. The movie was a huge success, grossing over $677 million worldwide, and received critical acclaim, winning six Academy Awards, including Best Picture, Best Director, and Best Adapted Screenplay.
In conclusion, despite his low IQ status, Forrest Gump's character proved that intelligence isn't the only factor in achieving success and happiness in life. His story and the movie as a whole continue to inspire and entertain audiences worldwide.
Forrest Gump is a legendary character portrayed by Tom Hanks in the movie Forrest Gump. The character has a unique and significant disability that has made him an inspiration to many. Forrest was born with a crooked spine, which led to him having strong legs but difficulty in walking and running. As a result, he was forced to wear leg braces to assist with his mobility. This condition made it nearly impossible for him to run and engage in physical activities.
Forrest's disability was a significant challenge for him, but he did not let it stop him from living his life to the fullest. He was determined to succeed despite his limitations, and he never let his disability define him. Throughout the movie, we see him overcoming many obstacles, and his perseverance and resilience have inspired audiences worldwide.
Forrest's disability is a reminder that people with disabilities are just as capable of achieving their dreams and living fulfilling lives as anyone else. It is essential to recognize and appreciate the unique abilities and strengths that people with disabilities possess. Forrest's character is a testament to the fact that with determination, hard work, and a positive attitude, anyone can overcome their challenges and achieve their goals.
The Top Earner in the World of Actors: Who Holds the Number One Spot?
The world of acting is a lucrative industry that can bring immense wealth to those who excel at their craft. In 2021, Daniel Craig earned the coveted title of the best-paid actor in the world, with an estimated income of 100 million U.S. dollars. This impressive sum was attributed to the sale of the rights to two sequels of "Knives Out" to Netflix. Daniel Craig's portrayal of James Bond in the popular franchise has also contributed to his immense wealth, as he is one of the highest-paid actors to have played the iconic role.
It's worth noting that the list of the highest-paid actors in the world changes every year, with new faces emerging and old ones fading away. However, it is not uncommon for established actors to continue to earn significant sums of money even after their careers have peaked. Many actors continue to receive royalties from previous projects, such as reruns of their movies or TV shows, which can lead to a steady stream of income over time.
Overall, the acting industry is one that can bring immense wealth to those who succeed in it, but it also requires a high level of talent, dedication, and hard work. While not everyone can achieve the same level of success as Daniel Craig, aspiring actors can learn from his example and strive to excel in their craft to achieve their dreams.
Unveiling the Wealthiest Movie Actor in History.
In the world of entertainment, actors are among the highest-paid professionals. They have earned millions of dollars from their talent and hard work. According to recent reports, Jerry Seinfeld is the richest movie actor of all time. Seinfeld, who is 68 years old, has a net worth of $950 million. He earned most of his fortune from the hit television show "Seinfeld", which aired from 1989 to 1998.
Second on the list is Shahrukh Khan, a Bollywood superstar. He is 56 years old and has a net worth of $600 million. Khan has appeared in over 80 Bollywood films and has won numerous awards for his performances. Tyler Perry, a writer, producer, and actor, is third on the list. He is 53 years old and has a net worth of $600 million. Perry is best known for creating the character Madea, which he has portrayed in several films.
Tom Cruise, who is 60 years old, is the fourth richest actor in the world. He has a net worth of $570 million. Cruise has starred in several blockbuster films, including "Top Gun", "Mission: Impossible", and "Jerry Maguire". George Clooney, who is 61 years old, is fifth on the list with a net worth of $500 million. Clooney has won two Academy Awards and has appeared in several successful films, including "Ocean's Eleven" and "Up in the Air".
Robert De Niro, who is 79 years old, is sixth on the list with a net worth of $500 million. De Niro has won two Academy Awards and has starred in several iconic films, including "The Godfather Part II", "Taxi Driver", and "Goodfellas". Mel Gibson, who is 66 years old, is eighth on the list with a net worth of $425 million. Gibson has won two Academy Awards and has directed several successful films, including "Braveheart" and "The Passion of the Christ".
Adam Sandler, who is 56 years old, is ninth on the list with a net worth of $420 million. Sandler has starred in several successful comedies, including "Happy Gilmore" and "The Waterboy". These actors have accumulated their wealth from their successful careers in the entertainment industry. It is clear that acting can be a very lucrative profession, and it is no wonder that many people aspire to become actors.
Discovering the Runner-Up in the List of Highest Paid Actors Across the Globe.
When it comes to the world of acting, there's no denying that it can be a lucrative profession for those who make it big. In fact, some actors earn more in a year than most people do in a lifetime. According to Forbes' list of highest-paid actors for the year 2018, the world's 2nd highest-paid actor is none other than Dwayne "The Rock" Johnson, who earned an impressive $124 million. Known for his roles in action movies such as Jumanji and the Fast and the Furious franchise, Johnson has become one of the most recognizable faces in Hollywood. However, he still falls short of the top spot, which is held by George Clooney who earned a whopping $239 million in the same year. Other notable actors on the list include Robert Downey Jr., who came in at number 3 with earnings of $81 million, and Chris Hemsworth at number 4 with earnings of $64.5 million. It's clear that while acting can be a competitive field, those who make it to the top can reap some serious financial rewards.
Compensation for Television Show Re-airings: Do Actors Receive Payment?
When it comes to the question of whether actors get paid for reruns, the answer is not a straightforward one. While some do receive payments, others may not. The Screen Actors Guild-American Federation of Television and Radio Artists states that it varies depending on the contract negotiated by the actor. Principal performers, however, may receive royalties that can lead to long-term payoffs that exceed their original salaries.
It's important to note that the amount of money earned from royalties can vary greatly depending on the project and the contract. For some actors, royalties from reruns can provide a steady stream of income and even surpass the amount they were originally paid for their work. This is especially true for popular shows or movies that continue to be aired on television or streaming platforms.
It's also worth noting that royalties aren't the only way actors can earn money from their work. They may also receive residuals, which are payments made for each rerun or repeat airing of a show or movie. These residuals can also add up over time, providing actors with a source of income long after the initial release of the project.
In conclusion, while not all actors may receive payments for reruns, it's important to negotiate contracts that include provisions for royalties and residuals. For principal performers, these payments can lead to long-term financial benefits that exceed their original salaries. So, it's always wise for actors to be mindful of their contracts and negotiate for the best possible terms.
Tom Hanks earned a whopping $60 million for his performance in Forrest Gump, making him one of the highest-paid actors in the industry. While it's unclear whether Forrest Gump was a billionaire or not, the film's success certainly made Hanks a wealthy man. Despite his massive earnings, Hanks opted for performance-based pay for the film, indicating his dedication to the craft of acting. With his impressive earnings, Hanks could certainly afford to give a lot more than just a box of chocolates to Bubba's mom. Overall, Forrest Gump remains a beloved classic, and Tom Hanks' performance will always be remembered as one of his best.