Are you a fan of survival shows? Have you ever wondered if they are real or just scripted for entertainment? Well, in this blog post, we will explore the world of survivalism and answer some burning questions. We will dive into the authenticity of popular shows like Survivorman and determine the most realistic survival show out there. We will also discuss the most famous survival stories and the best reality show host in the world. But first, let's start by introducing the man behind Survivorman, Les Stroud, and his incredible achievements as a survival expert and filmmaker.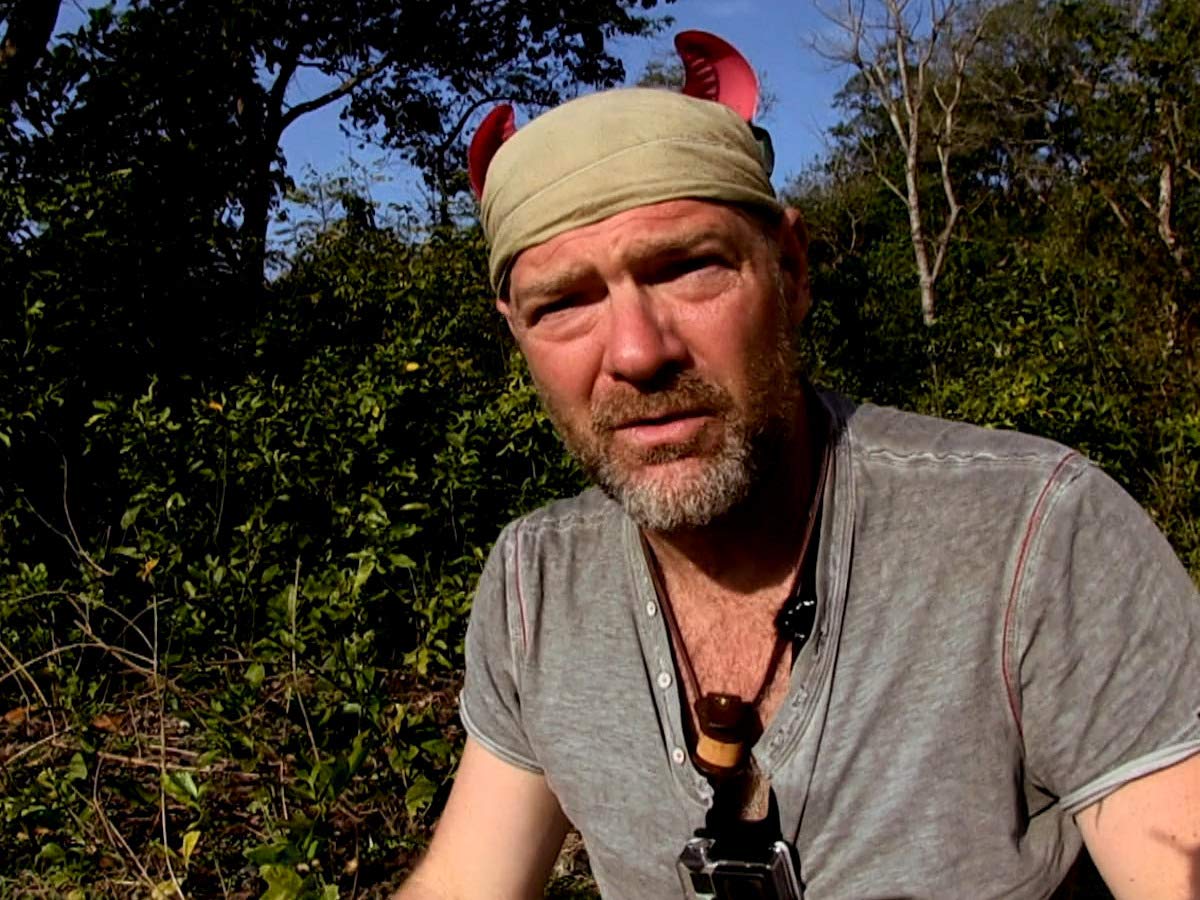 Examining the Validity of the TV Show "Survivorman".
Les Stroud's popular television series, Survivorman, has been a subject of curiosity for many viewers. The show's premise is Stroud finding himself stranded in different locations around the world, where he must survive on his own without any outside help for a week. This has led to questions about the authenticity of the show and whether Stroud's survival is real or staged.
To answer the question, Survivorman is indeed a real show, and Les Stroud is a genuine survival expert. Stroud has a background in survival training, having spent years studying and practicing survival skills. His experience and knowledge have helped him survive in some of the harshest conditions on the planet.
In addition, Stroud's filming style adds to the authenticity of the show. He is a one-man crew, which means he must film himself while also trying to survive. This creates a unique and raw perspective of his experiences, making it clear that he is not receiving any assistance.
Overall, Survivorman is a genuine survival show, and Les Stroud is a real survival expert. His knowledge and experience, combined with his unique filming style, make the show a must-watch for anyone interested in survival skills and the great outdoors.
>> Must read What's the longest someone lasted on Alone?
Survival TV Shows: Which one offers the most authentic experience?
Survival shows have become increasingly popular in recent years, with viewers tuning in to see contestants navigate treacherous terrain and extreme conditions. But which of these shows is the most realistic portrayal of survival? Here are some of the most popular reality-TV survival shows, ranked by their realism.
At the top of the list is "Alone," a show that puts contestants in remote locations with minimal supplies and no camera crew. With no support or assistance, contestants must rely solely on their survival skills to endure harsh conditions and fend for themselves. This show is highly regarded for its authenticity, with contestants truly facing the challenges and dangers of surviving in the wild.
Another show that ranks highly in terms of realism is "Life Below Zero," which follows the lives of people living in remote areas of Alaska. With a focus on subsistence living, the show highlights the everyday struggles and triumphs of individuals who must rely on their own resourcefulness to survive in the harsh Arctic environment.
On the other end of the spectrum, shows like "Survivor" and "The Island with Bear Grylls" are criticized for their lack of realism. While the challenges and obstacles presented on these shows can be difficult, contestants are often given advantages and assistance that would not be available in a true survival situation.
Overall, the most realistic survival show is one that presents a genuine portrayal of the challenges and dangers of surviving in the wild. While some shows may be more entertaining or dramatic, it is those that prioritize authenticity that truly capture the spirit of survival.
Trending now – Who has played Survivor 5 times?
Exploring the World of Survivalists: Who Stands Out as the Top Icon?
Bear Grylls is a name that resonates with anyone who has ever watched a survival show on television. Known for his daring stunts and unconventional methods of survival, Bear Grylls has become a household name in the world of survivalism. His show "Man vs. Wild" was a huge hit and made him a celebrity in his own right.
Bear Grylls is not just a television personality, he has a background in the military. He served in the British Special Air Service, which is known for its rigorous training and selection process. This background has given him a unique perspective on survival, and he has used this knowledge to teach others how to survive in different environments.
Despite some controversy surrounding his methods, Bear Grylls has continued to be an influential figure in the world of survivalism. He has written numerous books on the subject, and has even started his own survival school. His popularity has also led to numerous endorsements and sponsorships, making him one of the most financially successful survivalists out there.
While there are certainly other survivalists who are just as skilled and knowledgeable as Bear Grylls, few have achieved the same level of fame and recognition. Love him or hate him, there's no denying that Bear Grylls has had a significant impact on the world of survivalism, and his name is likely to be synonymous with survival for many years to come.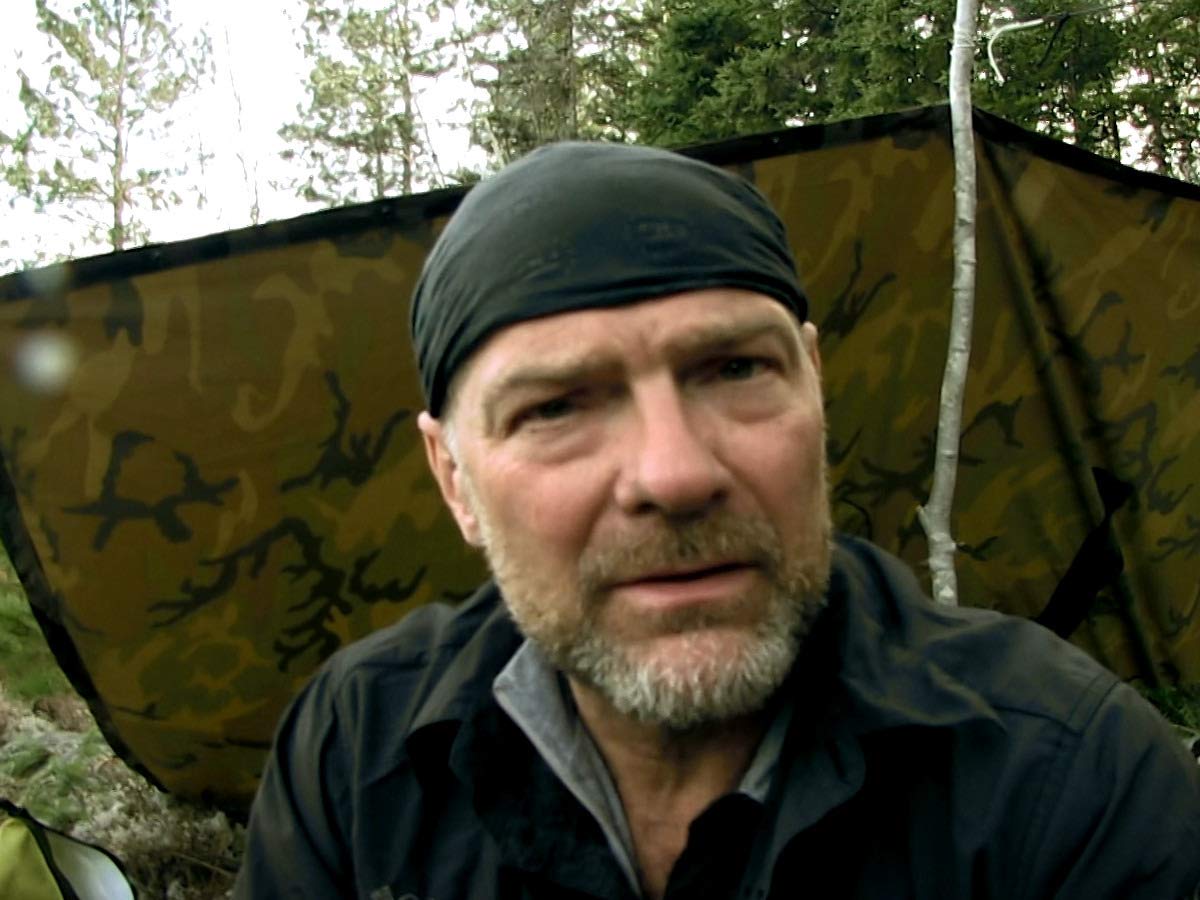 The Ultimate Tale of Survival: Examining Humanity's Most Incredible Stories of Overcoming Adversity
When it comes to survival stories, there are many that leave us in awe and amazement. However, one of the most incredible stories is that of Juliane Koepcke, who was the sole survivor of a plane crash in the Peruvian Amazon in 1971. At only 17 years old, she fell nearly 10,000 feet strapped to her seat and landed in the middle of the jungle. Despite suffering from a broken collarbone, a gash on her arm, and an eye injury, she managed to find her way through the dense forest for 11 days, surviving on nothing but candy and a small stream of water. Eventually, she stumbled upon a group of loggers who helped her get rescued.
Another remarkable survival story is that of Jose Salvador Alvarenga, who floated for 13 months alone in the Pacific Ocean after getting lost while fishing. He survived by catching fish, birds, and turtles and drinking rainwater. After more than a year at sea, he finally washed up on a remote island in the Marshall Islands, where he was found by locals.
Aron Ralston's story is also a testament to human resilience. In 2003, while canyoneering in Utah, Ralston became trapped when a boulder shifted and pinned his arm against the canyon wall. After five days with no rescue in sight, he made the harrowing decision to amputate his own arm with a dull knife to free himself.
Lincoln Hall's story is yet another incredible tale of survival. In 2006, he was climbing Mount Everest when he became disoriented and was left for dead by his team. Miraculously, he was found alive the next morning by another group of climbers, but he was in a coma and severely frostbitten. Against all odds, he made a full recovery and later returned to climbing.
These stories are just a few examples of the incredible strength and resilience of the human spirit in the face of adversity. They remind us that even in the most dire circumstances, there is always hope for survival.
The Most Well-Known Tale of Survival: A Look into an Incredible Story of Overcoming Adversity.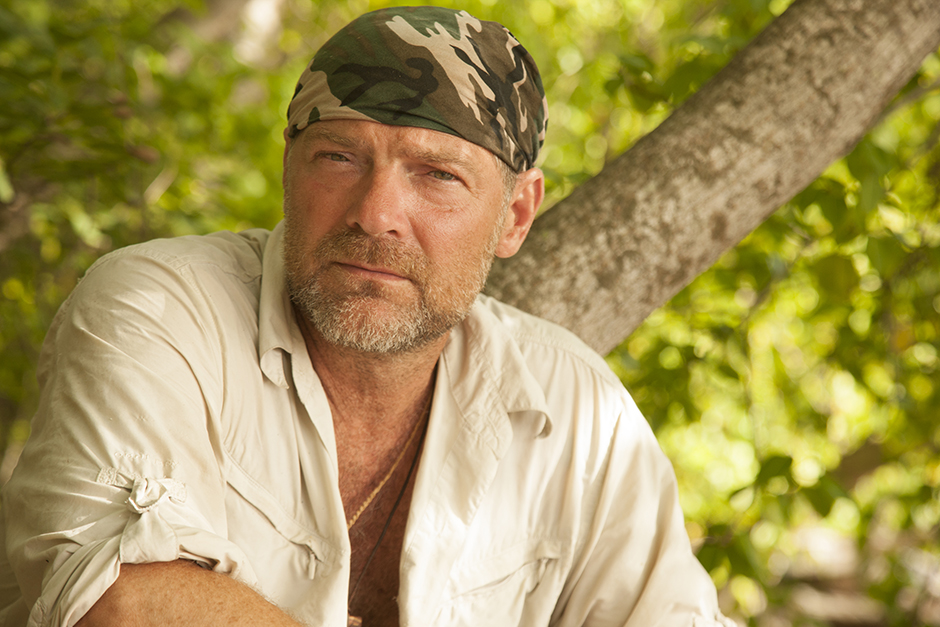 One of the most famous survival stories of all time is that of Ernest Shackleton's 800-mile journey in an open boat in 1916. Shackleton was an explorer with a mission to be the first to cross Antarctica on foot. However, his expedition took a dramatic turn when his ship, the Endurance, was crushed by sea ice in November 1915. This left Shackleton and his crew of 27 stranded on an ice floe, with little hope of survival.
Despite the odds, Shackleton refused to give up. He led his crew on a grueling journey across the ice, enduring freezing temperatures and dangerous conditions. After months of struggle, they finally reached the safety of Elephant Island. However, they were still hundreds of miles from civilization, and their only hope of rescue was a daring open-boat journey across some of the roughest seas in the world.
Shackleton and five of his crew members set out in a small lifeboat, the James Caird, and faced enormous waves, fierce winds, and the constant threat of capsizing. After 16 days at sea, they finally landed on South Georgia Island, where they were able to summon help and rescue the rest of the crew.
Shackleton's story of persistence and determination in the face of impossible odds has inspired countless people over the years. His expedition is a testament to the human spirit and the will to survive, even in the most challenging circumstances.
The Top Global Reality Show Hosts: A Comparison of the Best in the Business
When it comes to reality show hosts, there are many names that come to mind. But among them, Padma Lakshmi stands out as a host who goes above and beyond her role as a judge on Top Chef. Lakshmi is a model, actress, and cookbook author, but her hosting skills are what make her stand out. She is able to keep the show moving along smoothly while also adding her own personality and flair to the proceedings. Lakshmi's ability to connect with the contestants and viewers alike has made her a hit with fans of the show.
Other notable reality show hosts include Tom Bergeron, who has been hosting Dancing with the Stars for over a decade. His humor and wit are an essential part of the show's appeal. Phil Keoghan, the host of The Amazing Race, is known for his adventurous spirit and ability to keep the contestants on their toes. Cat Deeley has been hosting So You Think You Can Dance since its inception and is beloved for her warmth and charm.
Jeff Probst has been hosting Survivor for over 20 years and has become a staple of the show. His ability to navigate the intense and emotional situations that arise on the show has made him an indispensable part of the Survivor experience. TJ Lavin is the host of The Challenge, a reality competition show that pits former contestants from various reality shows against each other. His ability to keep the contestants in line while also maintaining a sense of humor has made him a fan favorite.
Mo'Nique hosted Flavor of Love: Charm School and was known for her no-nonsense attitude and ability to keep the contestants in line. Anderson Cooper hosted The Mole, a reality show that was ahead of its time in many ways. His intelligence and journalistic background made him a natural fit for the show.
Overall, the best reality show host is the one who can keep the show moving along smoothly while also adding their own personality and flair to the proceedings. Each of the hosts mentioned above has their own unique style and approach, but they all share a talent for connecting with the contestants and viewers alike.
The Relationship Status of Survivorman: Is He Married?
Les Stroud, the creator, writer, producer, director, cameraman, and host of the famous television series Survivorman is a Canadian survival expert, filmmaker, and musician. He has been a prominent figure in the world of survivalism for years and has gained a lot of popularity through his show.
Les Stroud was married to Susan Jamison from 1994 to 2008. She was his first wife, and together they have two children. It is not publicly known whether he has remarried since his divorce from Susan. Les has always been very private about his personal life, and he prefers to keep his relationships out of the public eye.
Despite his personal life being shrouded in mystery, Les Stroud's accomplishments as a survivalist and filmmaker are widely recognized. Survivorman is considered to be one of the most realistic survival shows on television, and Les's expertise and experience in the wilderness are undeniable.
In conclusion, Les Stroud has been married once and has two children. However, he prefers to keep his personal life out of the limelight, and it is not publicly known whether he has remarried. Regardless of his personal life, Les's contributions to the world of survivalism and his impact on the television industry are undeniable.
The Income of a Survivalist: How Much Can They Expect to Earn?
Survivalists, also known as survival specialists or wilderness experts, are individuals who possess the skills and knowledge necessary to survive in remote or isolated areas. These professionals are trained to overcome various challenges such as extreme weather conditions, lack of food and water, and dangerous wildlife. But how much do they make?
According to the Bureau of Labor Statistics, survival specialists in America make an average salary of $58,667 per year or $28 per hour. However, this figure varies depending on factors such as experience, location, and the employer. The top 10 percent of survivalists can make over $85,000 per year, while the bottom 10 percent earn less than $40,000 per year.
It's worth noting that not all survivalists work full-time in this profession. Some may work as part-time instructors or consultants, while others may have different primary occupations and offer survival training as a side business. Additionally, the salary for survivalists can increase significantly if they have a strong online presence and are able to monetize their brand through sponsorships, merchandise sales, or social media partnerships.
Overall, while the salary for survivalists may not be as high as some other professions, it's important to remember that these individuals possess unique and valuable skills that can be life-saving in certain situations.
The Never-Ending Lifestyle of the Survivalist.
Survivalism is not a one-time event or a destination that one reaches. It is a continuous process of honing your skills and knowledge, and adapting to the ever-changing circumstances. There is no end to the survivalist, no final destination or a point where you can say, "I have survived, and now I can stop." Even if you have all the gear and supplies you need, you still need to be constantly vigilant and prepared for any situation that might arise.
As the analogy goes, just because you launch the rocket in Factorio doesn't mean the game is over. Similarly, having a well-stocked shelter or bug-out bag doesn't mean you're done preparing. There's always something more to learn, a new skill to master, or a new threat to anticipate.
Being a survivalist is a mindset, a way of life that requires constant attention and adaptation. It's not just about stockpiling supplies or learning survival skills. It's about being able to think critically, assess situations quickly, and make sound decisions under pressure.
In conclusion, there is no end to the survivalist, no point where you can say you're done preparing. It's a lifelong process of learning, adapting, and being prepared for whatever comes your way. So, keep honing your skills, stay vigilant, and always be prepared.
Understanding the Mindset of a Survivalist
A survivalist mentality is not just about being able to survive in the wilderness or in a post-apocalyptic world. It is a mindset that can help individuals overcome any challenging situation, whether it be a natural disaster or a personal crisis. It is a way of thinking that promotes self-sufficiency and self-empowerment, and encourages individuals to take control of their own lives.
The core of a survivalist mentality is the belief that one can overcome any obstacle or challenge. It is a mindset that focuses on the ability to survive rather than being a victim of circumstances. This mentality is often developed through experiences such as surviving a natural disaster, overcoming a serious illness, or facing a life-threatening situation.
Having a survivalist mentality means being prepared for the worst-case scenario, but also being able to adapt to changing situations. It involves being proactive and taking steps to prepare for potential challenges, whether it be by stocking up on supplies or learning new skills.
One of the key benefits of having a survivalist mentality is that it can help individuals overcome fear and anxiety. By focusing on the ability to survive, individuals can develop a sense of confidence and resilience that can help them face any challenge.
In today's world, where uncertainty and unpredictability are becoming increasingly common, having a survivalist mentality can be an invaluable asset. By cultivating this mindset, individuals can take control of their own lives and become better equipped to face whatever challenges may come their way.
Les Stroud, the creator and host of the television series Survivorman, is a renowned survival expert with an impressive range of skills and experience. He has been recognized for his contributions to the field of survivalism by being named Chief Scout by Scouts Canada. While there are many survival shows and stories out there, Survivorman is often regarded as the most realistic and authentic. The survivalist mentality that Stroud embodies, which includes a focus on adaptability, self-reliance, and creativity, is an important mindset to cultivate in order to be prepared for any challenge that comes our way. Whether you're a fan of survival shows, a survivalist yourself, or simply interested in learning more about this fascinating field, there's no denying the impact and influence of Les Stroud and the legacy of Survivorman.