Are you a fan of The Suicide Squad? If so, you might be wondering about Peacemaker's true nature. Introduced as an unapologetic villain in the film, played by John Cena, Peacemaker has since gained his own spin-off series. But is he really a villain, or is he more complex than that? And what about Peacemaker's dad – is he a villain too? In this post, we will explore these questions and more, delving into the world of Peacemaker and the other characters that inhabit it, such as the crazy girl and White Dragon. So, join us as we uncover the truth about Peacemaker and his allies and enemies.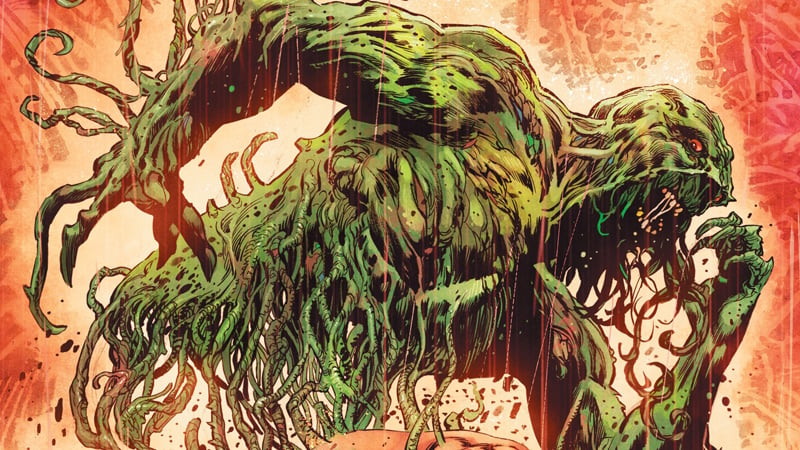 The Perceived Villainy of Peacemaker: A Critical Examination
When it comes to the character of Peacemaker, played by John Cena, there is a lot of debate about whether he can be considered a villain or not. Director James Gunn introduced Peacemaker in the 2021 film The Suicide Squad as a ruthless character who will do whatever it takes to maintain peace, even if that means taking the lives of innocent people. This portrayal of Peacemaker as an unapologetic villain has left many viewers wondering if there is any hope for redemption for this character.
Peacemaker is a complex character who is driven by his own sense of morality, which often puts him at odds with the other members of the Suicide Squad. He is willing to do anything to achieve his goals, even if that means betraying his teammates or going against orders. However, as the film progresses, we begin to see glimpses of a more vulnerable side to Peacemaker, which suggests that there may be more to him than meets the eye.
Ultimately, whether or not Peacemaker is a villain is a matter of interpretation. While he certainly engages in some morally questionable behavior throughout the film, his motivations are complex and layered, and it is up to the viewer to decide whether or not they believe he is truly evil. Regardless of how one chooses to view Peacemaker, there is no denying that he is a compelling and intriguing character who adds a great deal of depth to the world of the Suicide Squad.
>> Must read Is Killmonger in Black Panther 2?
Exploring the Possibility: Is Peacemaker's Dad Actually a Villain?
In the Peacemaker series, August Ransom "Auggie" Smith, also known as the White Dragon, is portrayed as a villainous character. Auggie is the father of Keith Smith and Christopher Smith, who is better known as the Peacemaker. He is also the leader of the Aryan Empire, a white supremacist organization. Auggie's character is played by actor Robert Patrick, who is known for his roles in Terminator 2: Judgment Day and The X-Files.
Auggie's character is depicted as bigoted and cruel, which is evident in his treatment of his sons. His extremist views and actions are also reflected in his leadership of the Aryan Empire. The organization is known for its violent and hateful acts, which include bombing and murder.
While Auggie's character is clearly a villain, his portrayal in the series also highlights the complex relationship he has with his sons, especially with Christopher. The show explores their troubled past, and how Auggie's actions have affected Christopher's life and choices.
Overall, Auggie's character in Peacemaker is a well-crafted villain, played convincingly by Robert Patrick. His portrayal as the leader of a white supremacist organization adds depth and complexity to the show's narrative.
Trending now – Who took Slade's eye?
Unraveling the Mystery of the Unhinged Female Character in Peacemaker
In Peacemaker, we are introduced to a peculiar character who was portrayed by Annie Sturphausen, a woman whose body was possessed by a Butterfly. This character meets Peacemaker at a bar, and they later end up in her apartment. However, this is not your typical romantic encounter as the Butterfly's influence on the girl manifests in bizarre ways. This encounter leads to a dangerous situation when she attempts to kill Peacemaker. The scene is intense, and it's unclear if Peacemaker will survive the attack. However, in a dramatic turn of events, Peacemaker uses a sonic blast from his helmet to kill the girl. The scene is shocking and raises many questions about the Butterfly and its powers. It's a reminder that in the Peacemaker series, anything can happen, and we should expect the unexpected. Overall, the crazy girl in Peacemaker is an intriguing character whose story adds to the complex and unpredictable world of the show.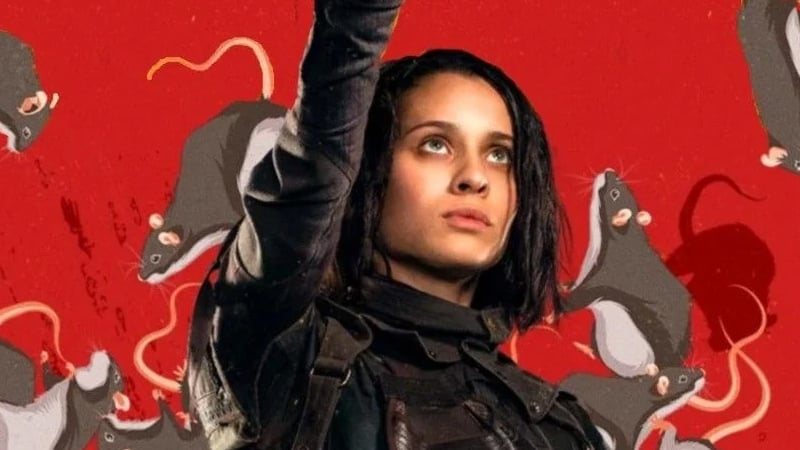 The Ambiguous Nature of White Dragon: Good or Bad?
August Smith, aka White Dragon, is a complex character in the Peacemaker series. He started as a hateful supremacist and leader of the Aryan Empire, which made him a villain in the eyes of many. However, Smith also took on the mantle of White Dragon, a supervillain who gained notoriety and a reputation for his armored attacks. This begs the question: Is White Dragon a hero or a villain?
Well, the answer is not so simple. While August Smith's actions as the leader of the Aryan Empire were undoubtedly villainous and reprehensible, his transformation into White Dragon added a layer of complexity to his character. As White Dragon, he became a formidable opponent for Peacemaker and his team, but he also had his own motivations and goals.
It's worth noting that White Dragon's actions were not always completely evil. In some instances, he showed a level of mercy and even helped Peacemaker and his team. However, these actions were often overshadowed by his history as a supremacist leader and his willingness to use violence to achieve his goals.
In the end, it's up to the viewer to decide whether White Dragon is a hero or a villain. While he may have had some redeeming qualities, his past as a supremacist leader and his use of violence make it difficult to see him as a true hero. Nonetheless, his complexity and motivations make him a fascinating character in the Peacemaker series.
Unveiling the Culprit behind White Dragon's Demise.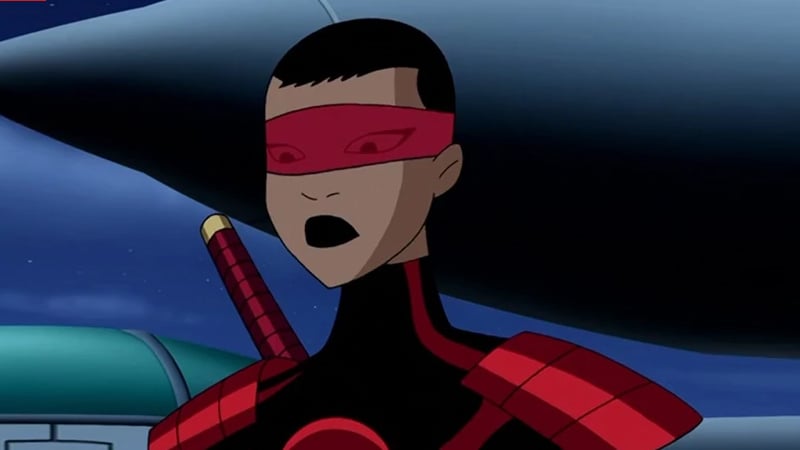 In the Peacemaker series, the villain known as White Dragon meets his demise at the hands of Plastique. The scene is set when Twister, a character with mind-manipulating abilities, distracts White Dragon, giving him a brief moment of clarity. Seizing the opportunity, White Dragon uses his armor to kill Twister in a brutal act of violence. This incident horrifies Plastique, who witnesses the cold-blooded murder. In response, Plastique decides to take action and put an end to White Dragon's villainous ways. She confronts him, and after a fierce battle, she ultimately kills him. This event marks the end of White Dragon's reign of terror and brings some sense of justice to the Peacemaker universe.
The Trauma of Peacemaker: Uncovering the Abusive Past of his Father
In the Peacemaker series, we get to see Christopher Smith's complicated relationship with his father, Auggie Smith, who is portrayed as a retired marine and a conservative who strongly believes in America and its values. However, the comics' source material presents a different father figure for Peacemaker, namely, Wolfgang Schmidt. Schmidt was a high-ranking Nazi commander, and his involvement in war crimes came to light, leading him to take his own life. This event had a profound impact on young Chris, who was traumatized by his father's actions, leading him to become obsessed with seeking justice.
The show's portrayal of Auggie Smith as a conservative and a strict father who frequently clashes with his son over his superhero activities is vastly different from the comics' source material. However, it still presents a complex and conflicting relationship between father and son. Chris's need to seek justice and his obsession with his mission can be traced back to his traumatic experience with his father, which serves as the primary reason behind his motivation to become a superhero.
Overall, the show's portrayal of Peacemaker's father is vastly different from the comics' source material, but it still presents a complex and conflicted relationship between father and son, highlighting the trauma that shapes the character's motivations and actions.
The Transformation of Peacemaker: From Villain to Hero?
Peacemaker, a character from the DC universe, is known for his morally ambiguous nature. While he is often depicted as an anti-hero, there have been instances where he has been portrayed as a villain. However, in the newest iteration of the character, Peacemaker seems to have undergone a change.
In the latest series, Peacemaker embarks on a mission to stop a group of fanatics called the Butterflies. Along the way, he confronts his own personal demons, including his troubled relationship with his father. At the end of his mission, he makes a decision to live up to his name and become a more heroic figure.
This decision comes after Peacemaker has already killed several people, including Rick Flag. However, it seems that he is attempting to make amends for his past actions by choosing to do good. This is a significant shift for the character, who has previously been depicted as being motivated by his own self-interest.
It remains to be seen how Peacemaker will continue to develop as a character in future iterations. However, it is clear that he has taken a step towards becoming a more traditional hero. This change is sure to be of interest to fans of the character and the DC universe as a whole.
The moral ambiguity of Vigilante in Peacemaker.
Peacemaker's Vigilante is a complex character in the Peacemaker series, and it's hard to determine whether he's a hero or a villain. While he has a history of criminal activities, he considers himself as Peacemaker's best friend and is always ready to assist him in any way he can. He has a nonchalant attitude towards life, and this often leads to him taking dangerous risks that put himself and others in danger. However, despite his flaws, Vigilante's loyalty to Peacemaker is unwavering, and he's always willing to put himself on the line to help his friend.
Vigilante's past as a criminal has led some to believe that he's a villain, but his actions in the series suggest otherwise. He's often seen fighting alongside Peacemaker and has even saved his life on multiple occasions. While his methods may not always align with the law, his intentions are usually good, and he believes that he's doing the right thing. However, his reckless behavior puts him at odds with some of the other characters in the series, and it's unclear whether he will continue to be a valuable ally to Peacemaker or become a liability.
In conclusion, while Vigilante's past may suggest that he's a villain, his actions in Peacemaker suggest otherwise. He sees himself as Peacemaker's best friend and is always ready to help him, even if it means breaking the law. Vigilante's character is a prime example of the gray area between hero and villain, and it will be interesting to see how his story arc unfolds in future episodes.
The Ethical Dilemma of Taking Justice into One's Own Hands: Examining the Role of Vigilantes in Society.
Who Is Vigilante and Is He a Villain?
Vigilante is a complex character in the DC comics universe who has undergone several iterations throughout its storyline. As the name suggests, he is an anti-hero who takes the law into his own hands and targets street-level criminals and mob bosses. While his methods are often brutal and unorthodox, he is driven by a strong sense of justice and a desire to protect the innocent.
There have been nine different versions of Vigilante in the DC comics, each with their own unique backstory and motivations. However, what remains consistent throughout all the versions is his unwavering mission to rid the world of crime and corruption.
It is difficult to categorize Vigilante as either a hero or a villain, as his actions often blur the lines between the two. He is not afraid to use violence and intimidation to achieve his goals, which can make him come off as a ruthless and dangerous vigilante. However, his intentions are rooted in a desire to make the world a better place and rid it of those who would do harm to innocent people.
Overall, Vigilante is a complex and fascinating character in the DC universe. While he may not fit the traditional mold of a hero or villain, he remains a compelling character whose actions and motivations continue to captivate readers and fans alike.
Unraveling the Identity of the Female Antagonist in Peacemaker.
In the Peacemaker series, one of the villains is a woman whose body was claimed by a Butterfly. This character was portrayed by Annie Sturphausen. Annie's character met Peacemaker at O'Rourke's Sports Bar, and they hooked up at her apartment. However, things quickly turned sour when Annie tried to kill Peacemaker. Despite her attempts, she failed to take him down and was ultimately killed by a sonic blast from Peacemaker's helmet.
The character of Annie Sturphausen as a villain in Peacemaker adds an intriguing layer to the series. Her body being claimed by a Butterfly suggests that there is a supernatural element to her character, which is not uncommon in the DC Universe. The fact that she was able to hook up with Peacemaker and then turn on him adds a sense of unpredictability to her character. Furthermore, the way in which she was killed by Peacemaker's helmet highlights the unique abilities and strengths of the series' protagonist.
Overall, Annie Sturphausen's portrayal of a villain in Peacemaker is a testament to the show's diverse cast of characters and their abilities. Her character adds an interesting element to the series and keeps the audience on their toes.
Peacemaker was introduced in The Suicide Squad as a villain, but as the series progresses, we learn more about his past and the influence of his father, who is also a villain. The show explores the blurred lines between heroism and villainy, and the characters such as White Dragon and Vigilante also add to this moral complexity. Additionally, the crazy girl in Peacemaker, who goes by the name of Murna, adds a unique and unpredictable element to the story. Overall, the show provides an interesting and thought-provoking exploration of morality and redemption in the superhero genre.