American Psycho is a controversial novel and movie that has sparked many debates about the mental state of the main character, Patrick Bateman. From the murders of women to his obsession with designer brands, Bateman's behavior is disturbingly violent and erratic. Questions arise about whether it's all in his head or not. In this blog post, we'll explore Bateman's inner workings, his mental illness, and dive into the deeper meaning behind the infamous line, "I have to return some videotapes." Let's unravel the mystery of this villain and understand his twisted psyche.
Understanding Patrick Bateman's Motivations: What Drove His Actions?
Patrick Bateman is a character that thrives on the sadistic pleasure of murdering women. He sees them as objects to be used for his own sexual gratification and then discarded. His violence towards men, on the other hand, stems from a feeling of inferiority or annoyance. Bateman is a man who is obsessed with power and control, and he sees murder as a way to exert that control over others. His desire to dominate and control others is a driving force behind his violent behavior.
The violence that Bateman inflicts on others is often sexually motivated, with his victims being primarily women. He derives pleasure from their suffering and takes great pleasure in the act of killing. His violence towards men is often more impulsive and stems from a feeling of being slighted or challenged.
Bateman's behavior is indicative of a severe psychological disturbance. His sadistic desires and lack of empathy for his victims are signs of a disturbed and dangerous mind. His obsession with power and control is a manifestation of his deep-seated insecurities and feelings of inadequacy.
In conclusion, Patrick Bateman's violent behavior is driven by his desire for power and control over others. His sadistic tendencies towards women and impulsive violence towards men reveal a disturbed and dangerous mind. His behavior is indicative of a severe psychological disturbance that requires immediate attention.
>> Must read Who does Lisbon marry in The Mentalist?
Deciphering the Significance of Reality in American Psycho
The ambiguity surrounding the ending of American Psycho has left many viewers wondering whether the events depicted in the movie were real or just figments of Patrick Bateman's imagination. While some argue that the events were all in his head, others believe that everything that happened on screen was real.
One theory supporting the notion that everything in the movie did happen is that Bateman did murder all of the people shown in the film. This is supported by the fact that everyone in the movie looks the same, and that Bateman's colleagues constantly mix each other up throughout the film. This could be interpreted as a commentary on the dehumanizing nature of corporate culture, where individuals are reduced to interchangeable cogs in a machine.
On the other hand, those who argue that the events were all in Bateman's head point to the surreal and dreamlike quality of many scenes in the film. For example, the scene in which Bateman chases a woman down a hallway brandishing a chainsaw feels like a nightmare, rather than a real event. Additionally, the film's ambiguous ending, in which Bateman's lawyer mistakes him for someone else, could be interpreted as a sign that Bateman's grip on reality is slipping.
Ultimately, the question of whether American Psycho is all in Bateman's head is open to interpretation. The film's intentionally ambiguous ending means that viewers are left to draw their own conclusions about what really happened.
Trending now – Why did they change Freddy Krueger?
Analyzing the Psychological Issues of Patrick Bateman
Patrick Bateman's problem goes beyond his obsession with his image and material possessions. He has a severe mental disorder, which is a result of his lifelong conflict-of-interests with his father. His father has always been a dominant figure in his life and a constant source of pressure. This has led to Bateman's mental state being fragile and unstable. However, it is important to note that Bateman doesn't actually kill anyone in the film. Instead, all the murders take place in his sleep, but they feel so real that he can't differentiate between them and reality.
This condition is known as a dissociative disorder, which is characterized by a disruption in consciousness, memory, identity, and perception. Bateman's condition is so severe that he even confuses his own identity with that of his colleagues. He constantly finds himself in situations where he is mistaken for someone else, which further adds to his mental distress.
The vividness of his dreams and hallucinations is a direct result of his mental disorder. The dreams are so vivid that they feel real to him, and he can't control them. This makes it difficult for him to understand what is happening around him, and he often feels like he is losing control.
In conclusion, it is clear that Patrick Bateman had a severe mental disorder that caused him to have vivid dreams and hallucinations. His condition was a result of his lifelong conflict-of-interests with his father and the constant pressure that he felt. This made him fragile and unstable, and he often found himself in situations where he couldn't differentiate between reality and his dreams.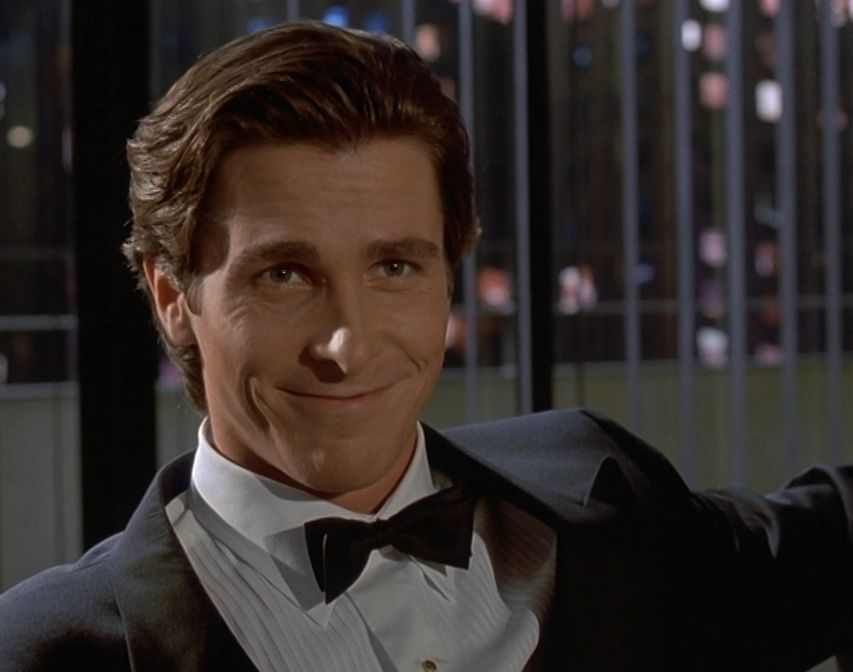 The Surprising Kindness of Patrick: Exploring His Decision to Spare Jean
In the midst of his barbaric and sadistic actions towards women in American Psycho, Patrick Bateman spares Jean, his secretary, from his gruesome ways. But the question remains, why did he spare her? Patrick Bateman may be a psychopath, but he is not completely devoid of emotions. He recognizes Jean as someone who is not shallow and materialistic like the other women in his life. He values her loyalty and dedication to him, and even introduces her as someone he could potentially marry in the future.
Patrick's attachment to Jean is evident when he goes out of his way to protect her from the advances of his colleague, Paul Allen. His protectiveness is a stark contrast to the violence he inflicts on other women in the story. While it may seem that Patrick is sparing Jean out of love, it is important to note that his moral compass is deeply flawed. His affection towards Jean is still driven by his own selfish desires and ego.
Despite his twisted motives, Patrick's sparing of Jean adds an intriguing layer to his character. It reveals that even a psychopath like Patrick Bateman can have a glimmer of humanity and emotional attachment towards someone. The sparing of Jean also highlights the theme of perception versus reality in the story. While Patrick may seem like a heartless killer, his actions towards Jean prove that there is more to him than meets the eye.
The Significance Behind Patrick Bateman's Infamous Excuse to Leave in American Psycho.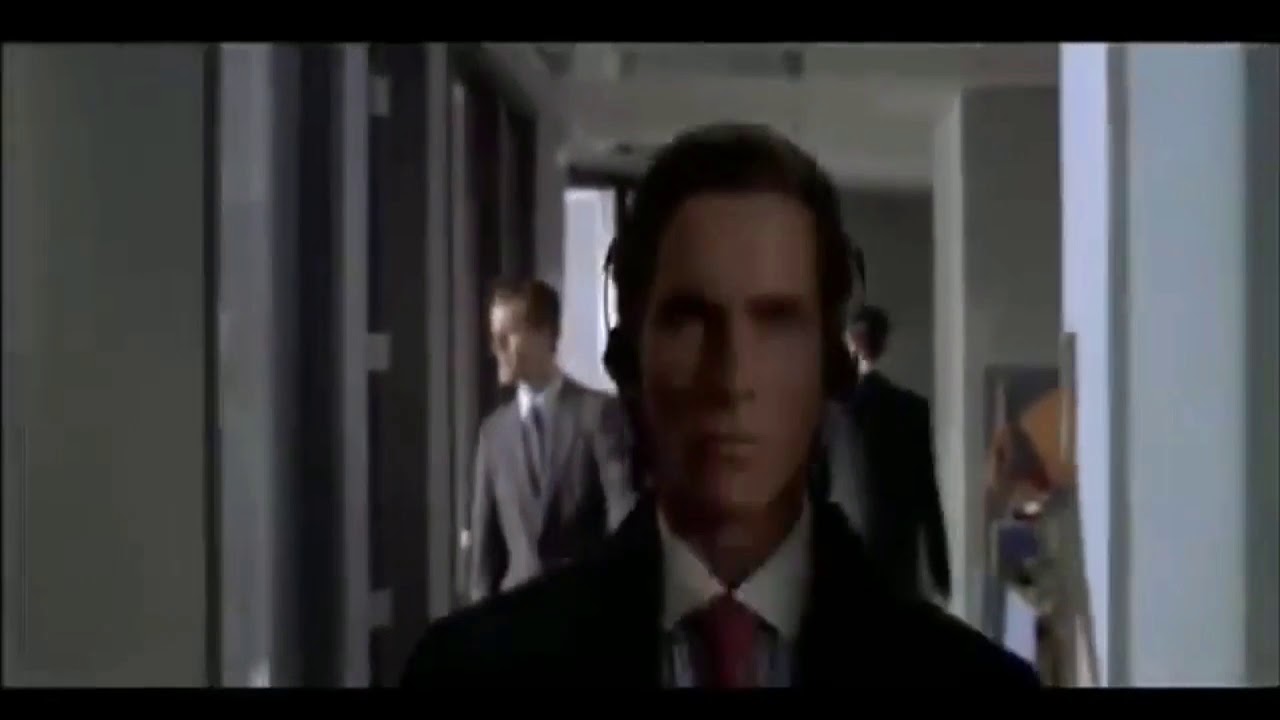 The line "I have to return some videotapes" is one of the most memorable phrases from the novel American Psycho written by Bret Easton Ellis. Patrick Bateman, the protagonist, uses this line as an excuse to leave uncomfortable or awkward situations. However, the repetitive nature of his excuse suggests something deeper about his character. The phrase highlights how shallow and materialistic Bateman's life is, revolving around the latest gadgets and technology. It's as if his identity is tied to his possessions, and without them, he feels lost.
Moreover, the repetition of the phrase also reflects the monotony of Bateman's life. He's stuck in a cycle of narcissistic behavior, where his days revolve around grooming himself and engaging in activities that showcase his wealth and status. The phrase "I have to return some videotapes" becomes a symbol of his unfulfilling and meaningless existence, where he's constantly seeking validation through his possessions.
This line also reflects the themes of the novel, which is a commentary on the excess and consumerism of the 1980s. The videotapes Bateman refers to are not just any videotapes; they are expensive and high-end tapes that serve as a status symbol. The line is a reflection of the culture of the time, where people are defined by their possessions, and status is everything.
In conclusion, the phrase "I have to return some videotapes" is not just a throwaway line; it's a powerful symbol of Patrick Bateman's character and the themes of the novel. It reflects the shallowness, monotony, and materialism of his life, and the culture of excess and consumerism that defined the 1980s.
Decoding the Conclusion of American Psycho
The ending of American Psycho has been a topic of debate among fans and critics for years. Director Mary Harron has clarified that the events portrayed in the movie are not a figment of Patrick Bateman's imagination, as some have theorized. The conclusion is not meant to imply that Bateman is an unreliable narrator, and that everything that happened was a product of his disturbed mind. Instead, Harron and co-writer Guinevere Turner have confirmed that Bateman is indeed a serial killer. However, he will never face any consequences for his atrocious acts, as he is wealthy and privileged enough to evade the law.
The ambiguous ending of American Psycho leaves the audience to ponder about the implications of Bateman's actions. The fact that he can get away with murder because of his social status is a commentary on the corrupt nature of society, where the powerful and wealthy can go unpunished for their crimes. The movie's conclusion is a warning against the dangers of unchecked capitalism and the dehumanizing effects of consumerism. Bateman's madness is a reflection of the soullessness of the society he lives in, where people are reduced to their material possessions and status symbols.
In summary, the ending of American Psycho confirms that Patrick Bateman is a serial killer, but it also exposes the flaws of the society that created him. The fact that he can continue to live his life without any repercussions is a chilling reminder that justice is not always served, especially in a world where money and power can buy anything. The movie's conclusion is a thought-provoking commentary on the dark side of human nature and the corrupting influence of wealth and privilege.
Unraveling the Psychosis of Patrick Bateman: Understanding His Mental Health Condition
The portrayal of Patrick Bateman as a glamorous, wealthy killer in American Psycho has led to discussions about his mental state. It is suspected that he may have antisocial personality disorder, also known as sociopathy, which is characterized by a disregard for the rights of others and a lack of empathy. Additionally, some have suggested that he may also have dissociative identity disorder, which is marked by the presence of multiple personalities.
Throughout the story, Bateman is depicted as the only character with these extreme behaviors, while all other characters are portrayed as "normal" friends and coworkers. This highlights the idea that mental illness can often be stigmatized or sensationalized in the media.
It is important to note that while American Psycho provides a fictional portrayal of mental illness, it is not a reliable source for information about these conditions. It is always best to seek out accurate information and professional help if you or someone you know is struggling with mental health issues.
Decoding the Antagonist of American Psycho: Who is the True Villain?
Patrick Bateman, the protagonist and narrator of the novel American Psycho by Bret Easton Ellis, is often regarded as the villain of the story. However, it is important to note that he is a fictional character and the story is a work of fiction. Bateman is a low-achieving Vice-president for Mergers and Acquisitions at his father's Wall Street company, but he is also a sadistic and disturbed individual who indulges in violent and gruesome acts.
Throughout the story, Bateman's actions become increasingly erratic, and it becomes apparent that he is suffering from a severe mental illness. He is unable to form meaningful relationships with anyone and is constantly searching for ways to satisfy his violent urges. His actions are often shocking and difficult to comprehend, making him one of the most complex and disturbing characters in modern literature.
Despite his villainous tendencies, Bateman is also a victim of his own self-destructive behavior. He is consumed by his own desires and is unable to control his impulses, leading to a downward spiral that ultimately leads to his demise. In this sense, Bateman can be seen as both the villain and the victim of his own story, making him a compelling and enigmatic character that continues to captivate readers to this day.
Joker's Psychological Condition: An Exploration.
In the movie 'Joker', Arthur Fleck, the protagonist, displays certain personality traits that indicate the presence of mental illness. The character appears to have a complex mix of features of certain personality disorders, specifically narcissism and psychopathy. Narcissism is evident in Arthur's constant craving for attention, validation, and admiration from those around him. He seeks attention by any means necessary, often resorting to violent and extreme measures to gain recognition.
On the other hand, Arthur's lack of empathy for his victims suggests the presence of psychopathy. He shows no remorse for his actions and is driven purely by his own selfish desires. Psychopathy is characterized by a lack of empathy, remorse, and guilt, all of which are apparent in Arthur's behavior throughout the movie.
It is important to note that the portrayal of mental illness in the movie has been a topic of debate and controversy. While some have praised the movie's depiction of mental illness, others have criticized it for perpetuating harmful stereotypes. Nonetheless, the character of Arthur Fleck serves as a powerful representation of the impact of mental illness on individuals and society as a whole.
Exploring Patrick Bateman's Sexual History: Partners and Encounters
Patrick Bateman, the protagonist of American Psycho, is portrayed as a wealthy, successful, and handsome investment banker who has a dark side. Throughout the novel, he engages in various sexual encounters with different women, including prostitutes. One of the women he is shown to have slept with is Christie, a local prostitute whom Patrick takes back to his apartment along with another sex worker named Sabrina.
During their encounter, Patrick hides his true identity by pretending to be Paul Allen. The three engage in a threesome, but it is not a pleasurable experience for the women. Patrick exhibits sadistic behavior and verbally abuses them. Despite the unpleasant experience, Patrick invites Christie to have sex with him again.
The author, Bret Easton Ellis, uses Patrick's sexual encounters to illustrate his distorted view of women and the world around him. Patrick's behavior towards women is often violent and degrading, suggesting a deep-seated misogyny. The encounter with Christie and Sabrina is just one example of the disturbing behavior that is prevalent throughout the novel.
Overall, Patrick's sexual encounters are just one aspect of his twisted psyche, which is explored in depth throughout American Psycho. The novel delves into the mind of a disturbed individual and sheds light on the dark underbelly of American society.
Patrick Bateman, the protagonist of American Psycho, is a deeply disturbed individual plagued with mental illness. His desire for sadistic sexual pleasure drives him to commit heinous acts of violence against women, while his insecurity and need for dominance lead him to kill men who make him feel inferior. The question of whether the events of the story are all in his head remains open to interpretation, but the chilling ending suggests that Bateman's actions may be more than just delusions. Regardless, the character's portrayal as a villain serves as a stark reminder of the dangers of unchecked mental illness and the devastating consequences it can have on those around us.