Welcome to the intriguing world of Sister Wives, where the polygamous family of Kody Brown has been making headlines for years. Recently, rumors have been swirling about the departure of some of the wives from the family. In this blog post, we'll explore the questions on everyone's mind: How many Sister Wives are leaving? Has Meri Brown left Kody? Are Tony and Mykelti still together? Did Robyn leave Kody? We'll also delve into Kody's new wife and the season in which Meri leaves Kody. So, let's jump right in and uncover the latest updates on the Sister Wives family.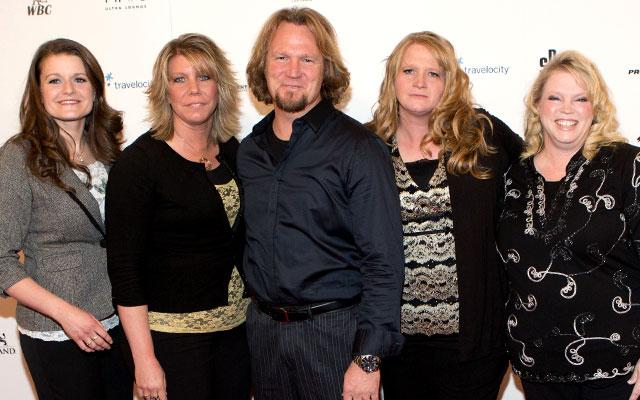 Exodus of Sister Wives: Who's Exiting the Polygamous Lifestyle?
The popular reality TV show, Sister Wives, has been a topic of discussion for fans who are curious about the relationships between Kody Brown and his wives. Over the years, the show has revealed the ups and downs of the polygamous family, and fans have watched as some of the wives have decided to leave the family. As of now, three of the four wives have left their polygamous unions with Kody, leaving him with only one remaining wife, Robyn Brown.
It is important to note that Robyn is the only legal wife among the family, which shares a total of 18 children. This means that the other wives, Meri, Janelle, and Christine, were not legally married to Kody but were in spiritual unions with him. While the exact reasons for their departures from the family have not been fully disclosed, it is clear that they have all decided to move on from their relationships with Kody.
The departure of the three wives has left fans wondering about the future of the show and whether Kody will continue to pursue polygamy or if he will choose to remain in a monogamous relationship with Robyn. Whatever the future holds, it is clear that the Brown family has experienced significant changes over the years, and their story continues to captivate audiences worldwide.
>> Must read Is Tania from Second Wives Club married?
The Mystery of Janelle's Departure from Cody: What Happened?
Janelle and Kody's relationship has been the subject of much speculation lately, with fans wondering if Janelle has left Kody for good. The official news of their separation came in December 2022 with the release of the trailer for the tell-all, and it left many fans shocked and saddened. However, it's important to note that Janelle and Kody have been "spiritually" married for about 30 years and don't consider themselves divorced.
While it's unclear what led to their separation, it's clear that Janelle and Kody are still on good terms, and there's no animosity between them. In fact, Janelle has been open about the struggles she's faced in her marriage to Kody, and it's clear that the decision to separate was a mutual one.
It remains to be seen what the future holds for Janelle and Kody, but one thing's for sure – their relationship has been an integral part of the Sister Wives storyline, and fans will be watching closely to see how things unfold. In the meantime, we wish Janelle all the best as she navigates this new chapter in her life.
Trending now – How many kids do Candace and Andy Meredith have?
Speculation Surrounding Meri Brown's Departure from Kody – What's Happening?
Meri Brown, one of the stars of "Sister Wives," has confirmed that she and her husband Kody have "permanently terminated" their marriage. The couple released a joint statement in which they announced their decision and emphasized their commitment to kindness and respect during this process. Though it is unclear what led to the breakup, Meri has spoken publicly about the struggles she has faced in her relationship with Kody. In a recent interview, she revealed that she had been feeling "lonely" and "unimportant" within the marriage. Despite this, Meri has stated that she remains committed to her family and to the show. It is unclear at this time what impact the breakup will have on the future of "Sister Wives" or on Kody's relationships with his other wives. However, fans of the show will no doubt be keeping a close eye on developments as they unfold.
The Latest Update on the Relationship of Tony and Mykelti – Are They Still Together?
Tony Padron is a well-known figure among followers of the famous reality TV show, Sister Wives. He is married to Mykelti Padron, the daughter of Kody Brown and Christine Brown. Tony and Mykelti started dating in 2015 and eventually tied the knot on December 17, 2016, in a beautiful ceremony in Utah.
Despite the ups and downs that come with being in the public eye, Tony and Mykelti's love story has continued to blossom, and they remain happily married up until now. Fans of the show have been curious about their relationship status, but the couple has been very private about their personal life, choosing to keep it away from the cameras.
It is worth noting that Tony and Mykelti's relationship has not been without its challenges. In one of the episodes of Sister Wives, Tony's reluctance to embrace the family's polygamous lifestyle caused some tension with Kody. However, the couple has managed to work through their differences and has remained devoted to each other.
In conclusion, Tony and Mykelti are still together and continue to thrive in their marriage despite the challenges that come with being in the public eye. Their commitment to each other is a testament to the power of love and the importance of working through differences in a relationship.
The Rumored Departure of Robyn from Kody Brown's Family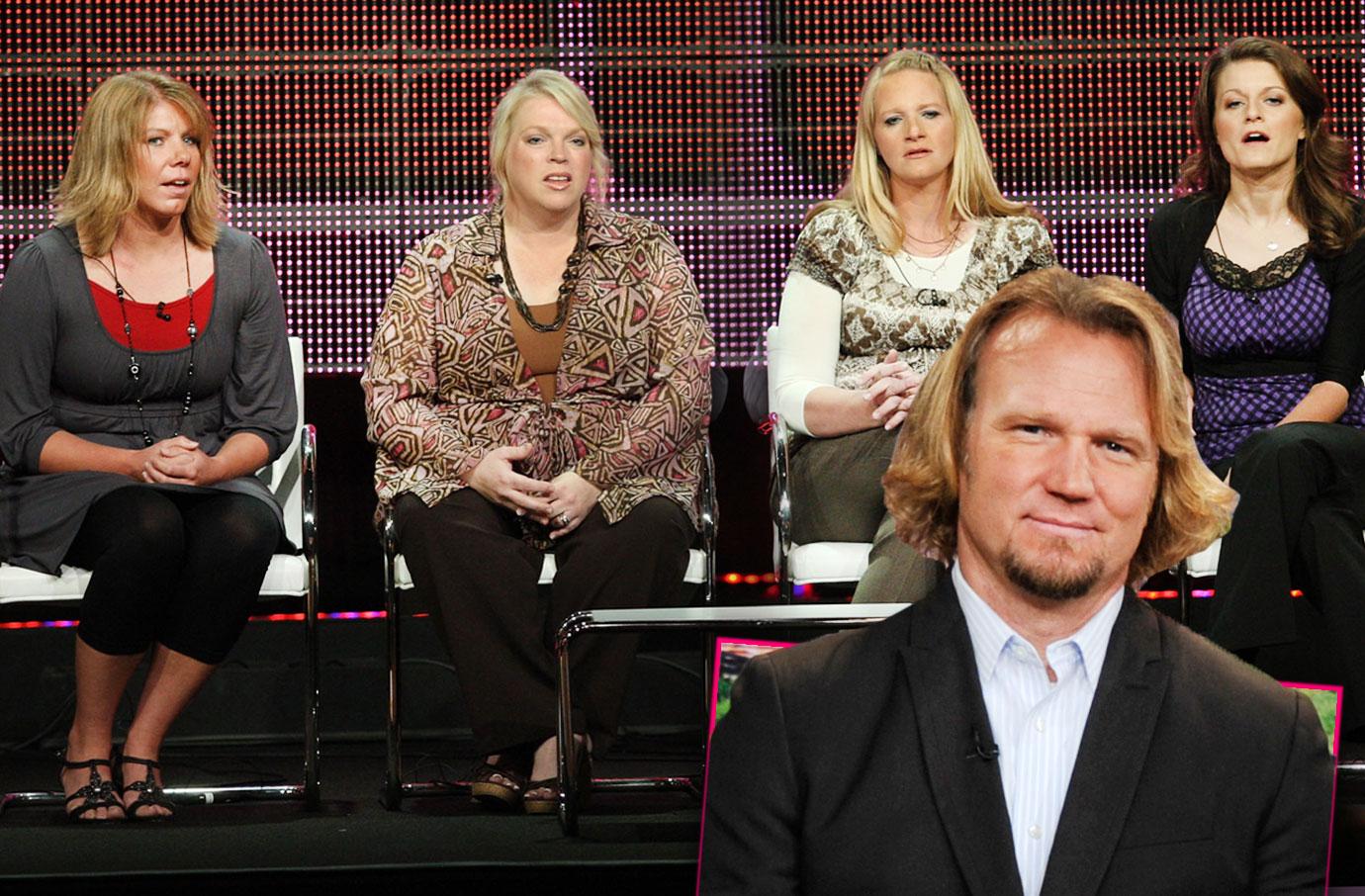 Kody Brown, the star of the reality TV show Sister Wives, is still married to Robyn Brown, his only legal wife. She joined the plural marriage in 2014, becoming Kody's fourth wife. Interestingly, Kody had to legally divorce Meri to marry Robyn, although they continued to be spiritually married until this year. Despite rumors of Robyn leaving Kody, there is no evidence to suggest that she has done so. In fact, Robyn has been a significant supporter of Kody, and the couple has been seen together on the show and on social media. It's worth noting that the Brown family has faced significant challenges over the years, including legal issues and financial troubles. However, they have managed to stay together and continue to navigate the complexities of plural marriage.
Speculations arise on Robyn's departure from Sister Wives.
Kody Brown's plural marriage has been a topic of discussion and speculation among fans of the show 'Sister Wives.' Many have been wondering whether Robyn Brown has left Kody or not. To clarify, Robyn is still married to Kody and is the only woman he's been legally married to. She joined the plural marriage in 2014, making her the youngest and most recent addition to Kody's wives.
Interestingly, in order for Kody to legally marry Robyn, he had to divorce Meri. However, Meri and Kody remain spiritually married to this day. It's important to note that in the Brown family, legal marriage is not a requirement for being considered a wife.
While there have been rumors about Robyn leaving Kody in the past, there is no evidence to support these claims. The couple appears to be going strong and is still featured on the show 'Sister Wives.' As the family continues to navigate the challenges of their plural marriage, it remains to be seen what the future holds for Kody, Robyn, and the rest of the Brown family.
Meri's Departure: When Did She Leave Kody and Sister Wives?
Meri Brown's departure from Kody's family in Sister Wives was officially announced in January 2023. The couple's split was confirmed through a joint statement that they posted on their individual Instagram accounts. Although the specific reason for their separation remains unclear, it is speculated that their strained relationship was a result of Kody's growing closeness to his other wives, particularly Robyn.
Fans of the show have followed Meri's journey throughout the years, from her struggles with infertility to her pursuit of a career in the fashion industry. Despite her attempts to strengthen her bond with Kody and the rest of the family, it appears that their relationship had reached a breaking point.
It is unknown if Meri's departure from the show will be featured in the upcoming season of Sister Wives. However, her absence will undoubtedly have a significant impact on the dynamics of the Brown family. It remains to be seen how Kody and his remaining wives will navigate this new chapter of their lives and what the future holds for the family.
Meet Kody's Recent Spouse: All about His Latest Marriage
Kody Brown, the star of Sister Wives, has been making headlines for his dwindling number of wives. In the past year alone, he went from being married to four wives to just one. The first wife to leave was Christine, as fans of the show witnessed this season. Since then, both Jenelle and Meri have also left the family, leaving Robyn as Kody's only wife.
While some fans may be surprised to learn that Kody is down to just one wife, others have been speculating for quite some time that the family dynamic was shifting. With the departure of three of his four wives, many viewers are left wondering who Kody's new wife might be. However, there has been no news or rumors of Kody taking on any additional wives at this time.
It's worth noting that the Brown family has always been open about their unconventional family structure and their belief in polygamy. While it may seem unusual to some, it's important to remember that this is a lifestyle that the Browns have chosen for themselves. And while the family may be going through some changes, they remain committed to each other and their way of life.
Overall, it remains to be seen if Kody will choose to take on any new wives in the future. For now, fans will have to tune in to see how the remaining family members navigate this new chapter in their lives.
The Sister Wives saga has been a rollercoaster ride, with multiple wives leaving their unions with Kody. While the show continues for now, the family dynamics have drastically changed, leaving Kody with only one remaining wife, Robyn Brown. It remains to be seen how this will affect the family and the show's future, but one thing is certain – the Brown family has been through a lot, and their story is far from over. Stay tuned for what's to come in the world of Sister Wives.