Are you a fan of the hit TV series Vikings? Have you ever wondered where some of the show's most iconic characters are buried? In this blog post, we'll explore the final resting places of legendary Vikings such as Bjorn Lothbrok, Ivar the Boneless, Floki, and Lagertha. We'll also delve into the fascinating lives of these characters, including their accomplishments and the mysteries surrounding their deaths. So, grab your horned helmet and let's set sail on a journey through Viking history!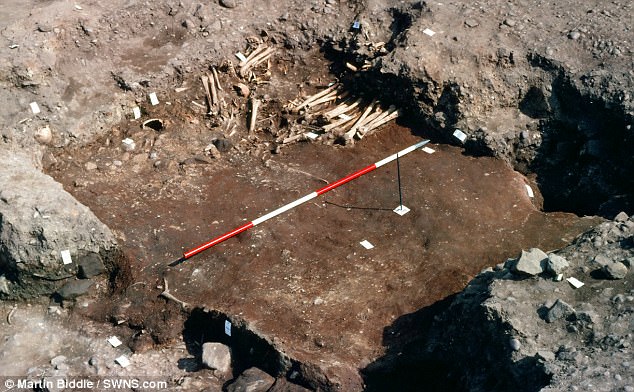 Uncovering the Mystery of Bjorn Lothbrok's Final Resting Place
Bjorn Lothbrok, one of the most famous sons of the legendary Viking Ragnar, has been the subject of much speculation when it comes to his final resting place. However, the largest mound on the island of Munsö, located in the picturesque lake Mälaren, is believed to be the burial site of Bjorn Lothbrok. This mound is part of a collection of around 45 smaller mounds, which are believed to be the graves of other prominent figures from the Viking Age. The island of Munsö was considered a sacred place for the Vikings and was a popular spot for burials. Despite the lack of concrete evidence, the belief that Bjorn Lothbrok is buried in the largest mound on Munsö remains a popular theory among historians and Viking enthusiasts alike.
>> Must read Who defeated Ivar the Boneless?
Uncovering the Mystery: The Burial Site of Ivar the Boneless.
According to historical accounts, Ivar the Boneless, the legendary Viking warrior, was apparently buried in Repton, a town in England that was considered an important religious center in the 9th century. The Great Army, which Ivar was part of, arrived in Repton during the fall of 873. Repton had a strong association with the Mercian royal family, and many kings, including Aethelbald and Saint Wystan, were buried in the town. Although there is no concrete evidence of Ivar's burial site, some historians believe he was buried alongside other Viking warriors in a mass grave in Repton. It's fascinating to think that after all these centuries, the exact location of Ivar's burial remains a mystery, adding to the intrigue and mystique surrounding this legendary figure.
Trending now – Was Ivar the Boneless real person?
The Mysterious Burial Site of Ivar the Boneless.
Ivar the Boneless is one of the most fascinating and enigmatic characters in Viking history. His legacy, marked by his strategic mind and leadership abilities, has made him a subject of great interest among historians and fans of Vikings alike. However, one question that has persisted over the years is the whereabouts of his final resting place.
According to historical accounts, Ivar the Boneless died in 873 AD, though the circumstances surrounding his death remain unclear. Some sources suggest that he died in battle, while others claim that he passed away due to natural causes. Despite the mystery surrounding his death, there is some evidence to suggest where Ivar might have been buried.
Ivar the Boneless is believed to be buried in a mound in Repton, Derbyshire, England, which was discovered in the mid-seventeenth century. The mound contained hundreds of other bodies, and the central figure, who is believed to be Ivar, was placed in a prominent position. The remains were examined in the late 20th century, and some evidence supports the claim that the body belonged to Ivar.
While it cannot be definitively proven that the mound in Repton is the final resting place of Ivar the Boneless, the evidence is compelling. It is possible that future research may provide additional clues that can help to confirm the location of his burial site. Nonetheless, the mound in Repton remains an intriguing piece of history that sheds light on the life and legacy of one of the most famous Vikings of all time.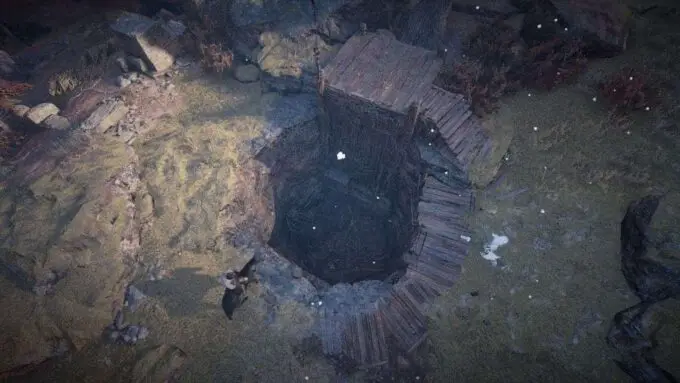 Unraveling the Mystery of Floki's Final Resting Place.
Floki Vilgerdarson, also known as Hrafna-Flóki or Raven-Floki, was a legendary explorer and one of the early settlers of Iceland. His story is often intertwined with that of the famous Viking warrior Ragnar Lothbrok, and he is known for being one of the first Norsemen to discover Iceland.
Floki is believed to have died in Iceland, but the exact location of his burial is unknown. However, there is a memorial dedicated to him in North Iceland, near Ysta-Mó in Skagafjörður fjord. The memorial is a popular spot for visitors and locals alike, and it serves as a tribute to the legacy of this pioneering Norseman.
The memorial is a simple but powerful structure, consisting of a wooden cross adorned with a raven, which is said to symbolize Floki's connection to Odin, the Norse god of wisdom, war, and death. The location of the memorial is also significant, as it overlooks the fjord where Floki is said to have landed when he first arrived in Iceland.
In Norse mythology, ravens were often associated with Odin, and were believed to be messengers between the god and the mortal world. It is said that Floki was guided to Iceland by a raven, which flew ahead of his ship and led him to the land he would eventually call home.
Overall, while the exact location of Floki's burial remains a mystery, the memorial dedicated to him in North Iceland is a fitting tribute to this legendary figure of Norse history and mythology.
The Final Resting Place of Lagertha: Unraveling the Mystery.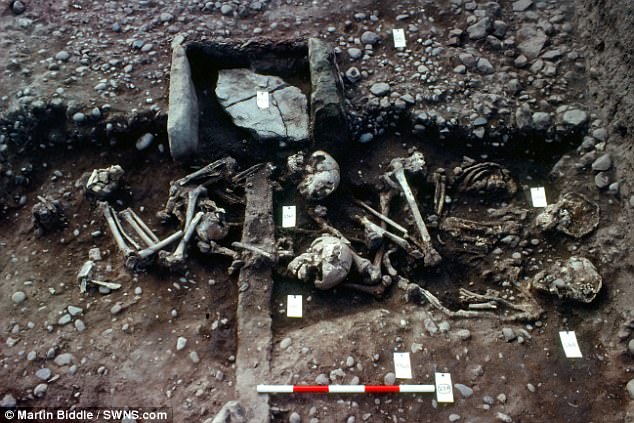 Lagertha, one of the most beloved characters of the Vikings series, met her end in the midseason finale of season six. Fans were left heartbroken as they watched the Queen breathe her last breaths in the arms of her ex-husband, Ragnar Lothbrok. Her final resting place was a poignant scene as she was buried at sea, a Viking tradition reserved for their greatest warriors and heroes. This emotional moment left fans wondering where Lagertha's final resting place was, and the answer lies in the depths of the sea.
The Vikings showrunners have stayed true to the historical accuracy of Viking burial practices, where the dead were laid to rest on longboats that were set alight and pushed out to sea. This tradition was believed to transport the souls of the dead to the afterlife, where they would join the gods in Valhalla. Lagertha's burial at sea was a fitting tribute to her character, who was a fierce warrior and a respected queen.
As the series approaches its conclusion, it is likely that more funerals will take place, and fans will have to say goodbye to more beloved characters. The show has been praised for its attention to historical accuracy, and Lagertha's burial at sea is just one example of how the showrunners have stayed true to Viking traditions. Fans will remember Lagertha's character as a symbol of strength and resilience, and her legacy will live on in the hearts of the viewers.
Discovering Ragnar's Most Renowned Offspring: Who Ranks at the Top?
Ivar the Boneless is arguably the most famous son of Ragnar Lothbrok, known for his strategic leadership and military tactics. He was believed to have been born with a physical disability, which earned him the nickname "the Boneless", although the true nature of his disability is still debated.
Legend has it that Ivar led the Great Heathen Army, a coalition of Viking warriors, in the invasion of England, with the goal of conquering the land rather than just pillaging it. He is said to have been a brilliant tactician, using surprise attacks and unconventional methods to defeat his enemies.
Despite much of what is known about Ivar being from legend, there is some historical evidence to support his existence. The Anglo-Saxon Chronicle, a collection of historical records from Anglo-Saxon England, mentions Ivar and his brothers as leaders of the Viking army that invaded England in the 9th century.
Ivar's legacy has also been immortalized in popular culture, with his character appearing in the hit TV show "Vikings". Whether or not Ivar truly lived up to the legendary status he has achieved, there is no doubt that he remains one of the most fascinating figures in Viking history.
The Perpetrator of Ivar the Boneless' Demise.
Ivar the Boneless was one of the most enigmatic figures of the Viking Age, and his true cause of death remains shrouded in mystery. According to the historical accounts, Ivar died a sudden and horrible death due to an unidentified disease that had crippling effects on his body. This disease is not mentioned in any other source, but some scholars believe that it might be the true origin of Ivar's Old Norse nickname.
The nickname "Boneless" has been the subject of much debate among historians and scholars. Some have suggested that it referred to Ivar's supposed lack of bones or his physical deformity, while others have proposed that it was a metaphorical term for his cunning and flexibility as a military leader. However, the idea that Ivar's nickname was actually derived from a debilitating disease is a relatively new theory that has gained traction in recent years.
While there is no definitive proof to support this theory, it is certainly plausible given what we know about Ivar's life and the time period in which he lived. Diseases were rampant in medieval Europe, and it is likely that many Vikings, including Ivar, were exposed to a variety of illnesses throughout their lives. If Ivar did suffer from a debilitating disease at the end of his life, it would certainly have had a significant impact on his ability to lead and fight.
Despite the mystery surrounding Ivar's death, his legacy as one of the most famous sons of Ragnar Lothbrok endures. His exploits as a warrior and leader have been immortalized in the sagas and popular culture, and his story continues to captivate audiences around the world.
Unraveling the Mystery of Ivar's Mobility: Did the Legendary Viking Warrior Walk?
Ivar the Boneless is one of the most enigmatic and fascinating figures in Viking history. His name has fueled intense debate among historians for centuries. One of the most persistent theories about Ivar is that he was physically disabled, unable to walk and had to be carried into battle on a shield. However, most historians today reject this theory. They believe that the name "Boneless" was simply a metaphor and that Ivar was fully capable of walking and fighting standing upright.
There are several reasons why this theory is now the accepted view of Ivar. Firstly, the sagas and other historical sources make no mention of Ivar's disability. While these sources are not always reliable, they are the only evidence we have about Ivar's life. Secondly, the name "Boneless" may have been a reference to Ivar's flexibility and agility in battle, rather than a physical disability. This is supported by the fact that Ivar was known for his cunning and strategic thinking, which would have required a high level of physical and mental agility.
Furthermore, there are several accounts of Ivar leading his armies into battle, which would have been impossible if he was unable to walk. For example, during the Great Heathen Army's invasion of England, Ivar is said to have fought alongside his brothers and led his own division of warriors. It is unlikely that he would have been able to do this if he was physically disabled.
In conclusion, while the idea of Ivar the Boneless being physically disabled may be an intriguing story, there is little evidence to support this theory. Most historians today believe that Ivar was fully able to walk and fight standing upright, and that his name was simply a metaphor for his agility and flexibility in battle.
Exploring whether or not Ivar the Boneless had any offspring.
Ivar the Boneless, one of the most intriguing characters in Viking history, was known for his strategic mind and cunning tactics in battle. Despite his success as a leader, he had no children to take over his throne when he passed away. According to historical accounts, Ivar's lack of an heir was attributed to his nature. He was reputedly a man with no lust or love, and as such, he had no interest in forming a romantic relationship or having children.
Despite this, Ivar remained a powerful force in England for several years, ruling from York and commanding his army with an iron fist. He was a brilliant tactician and strategist, earning the respect and admiration of his followers. However, when he eventually passed away, there was no one to take over his throne, and his legacy slowly faded away.
It is fascinating to think about what might have happened if Ivar had had children. Would his legacy have been different? Would his descendants have gone on to rule England and other parts of Europe? We will never know for sure, but what we do know is that Ivar the Boneless was a formidable leader who left an indelible mark on Viking history.
The Fate of Ragnar's Sons in Vikings: Did Any of Them Survive?
Despite the many challenges and tragedies that Ragnar's sons faced throughout the Vikings series, some of them managed to survive and leave their mark on history. Bjorn Ironside, the first son of Ragnar and Lagertha, is one of those who managed to survive and grow into a great warrior. With his parents being legendary figures in their own right, it's no surprise that Bjorn inherited their skills and leadership qualities. He was able to lead his own army, conquer new lands, and become a king in his own right.
Another son of Ragnar who survived in Vikings is Ivar the Boneless. Despite being born with a physical disability that prevented him from walking, Ivar proved to be a brilliant strategist and a fierce warrior. He was able to overcome his limitations and become a formidable opponent on the battlefield. However, his life was also filled with tragedy, including the death of his wife and children, and the loss of his kingdom. In the end, Ivar met his demise at the hands of his own brother, but his legacy lived on.
While Bjorn and Ivar are the most well-known surviving sons of Ragnar in Vikings, there were others who also managed to survive. Ubbe, Hvitserk, and Sigurd all played important roles in the show and contributed to the story of Ragnar and his family. Ultimately, the show left it up to interpretation as to which of Ragnar's sons survived and continued his legacy. However, it's clear that Bjorn and Ivar left a lasting impact on the world of Vikings and will be remembered as some of the greatest warriors of their time.
The mystery of where legendary Vikings such as Bjorn Lothbrok, Ivar the Boneless, Floki, and Lagertha are buried still remains unsolved. However, the largest mound in the island of Munsö is believed to be the final resting place of Bjorn Lothbrok. As for Ivar the Boneless, the location of his burial is still unknown. Despite this, the legacy of these Vikings and their stories continue to captivate and intrigue people around the world.