Are you curious about why Jackie Chan changed his name? Or did he like Bruce Lee? Was he trained by Bruce Lee or someone else? Who were Bruce Lee's closest friends? If you're wondering about these questions, you're in the right place. Jackie Chan's name change is an interesting topic as it reflects his admiration for Bruce Lee. In this blog post, we will explore Jackie Chan's relationship with Bruce Lee, his martial arts training, and his Chinese identity. So, let's dive in and uncover some fascinating facts about this legendary actor and martial artist.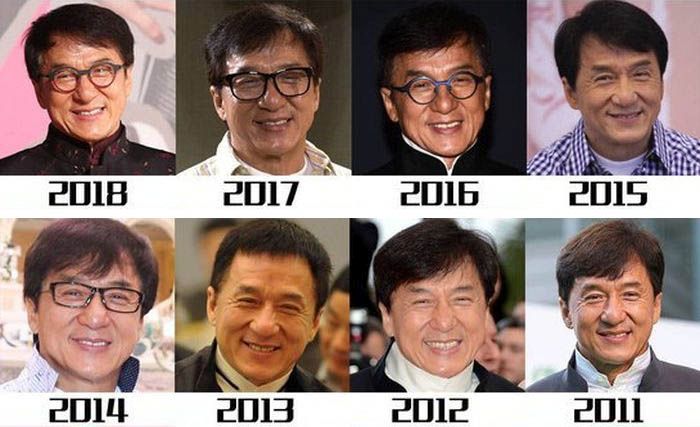 The Reason Behind Jackie Chan's Name Change
Jackie Chan's original name was Chan Kong-sang, which means "born in Hong Kong." His stage name, 成龍 (Cheng Long), which translates to "becoming the dragon," was chosen to emphasize his resemblance to Bruce Lee, whose stage name, 李小龍 (Lee Siu-lung), means "Lee the little dragon." Jackie Chan wanted to pay tribute to Bruce Lee, who was his inspiration for pursuing a career in martial arts and acting. He believed that by taking on a name that sounded similar to Bruce Lee's, he could follow in his footsteps and achieve the same level of success. Additionally, Jackie Chan's new stage name was easier to remember and pronounce for non-Chinese speakers, which helped him gain popularity and recognition in the international film industry.
>> Must read Did Ip Man train Bruce Lee?
The Relationship Between Jackie Chan and Bruce Lee: Was it Positive or Negative?
The question of whether Jackie Chan liked Bruce Lee is a common one among fans of the two martial arts legends. In his autobiography, Never Grow Up, Chan addressed this topic, shedding light on his admiration for Lee. Despite being instructed by filmmakers to emulate Lee's movements and expressions, Chan expressed that he felt Lee was someone "no one could ever surpass." This statement alone speaks volumes about Chan's respect and admiration for Lee.
However, Chan did not feel that Lee's fighting style worked for him personally. He felt that Lee's style was too aggressive and confrontational, and did not align with his own more comedic and acrobatic style. Despite this, Chan has credited Lee as being an important influence on his own career and the martial arts film genre as a whole.
It is clear that although Chan did not necessarily like or follow Lee's fighting style, he held a deep respect and admiration for him as a person and a fellow martial artist. Their legacies continue to inspire and influence generations of martial arts enthusiasts and filmmakers alike.
Trending now – Does Kevin James really know martial arts?
Exploring the Relationship Between Jackie Chan and Bruce Lee: Did They Cross Paths?
Jackie Chan's admiration for Bruce Lee is well-known, and he has spoken about their first meeting on several occasions. During the Red Sea Film Festival, Chan reminisced about his experience of meeting Bruce Lee for the first time. At the time, Chan was still a stuntman and had yet to achieve the same level of fame as Lee. Despite this, Chan was already making a name for himself in the Hong Kong film industry, and he was excited to meet the legendary Bruce Lee.
Chan recalled that when he met Lee, he was struck by his charisma and presence. Lee was the biggest movie star in Hong Kong at the time, and Chan was star-struck. However, Chan's excitement quickly turned into fear when Lee suggested that they have a friendly sparring match. Chan was nervous about the idea of fighting with Lee, but he couldn't turn down the opportunity to show off his skills.
The sparring match between Chan and Lee was intense, and Chan was amazed at Lee's speed and power. However, Chan also remembers being hit by Lee for real during the fight. Despite the pain, Chan was thrilled to have shared the ring with one of his heroes.
Overall, Jackie Chan's first meeting with Bruce Lee was a memorable experience that left a lasting impression on him. Although they only met briefly, Chan remembers Lee as a charismatic and talented performer who left a profound impact on the Hong Kong film industry.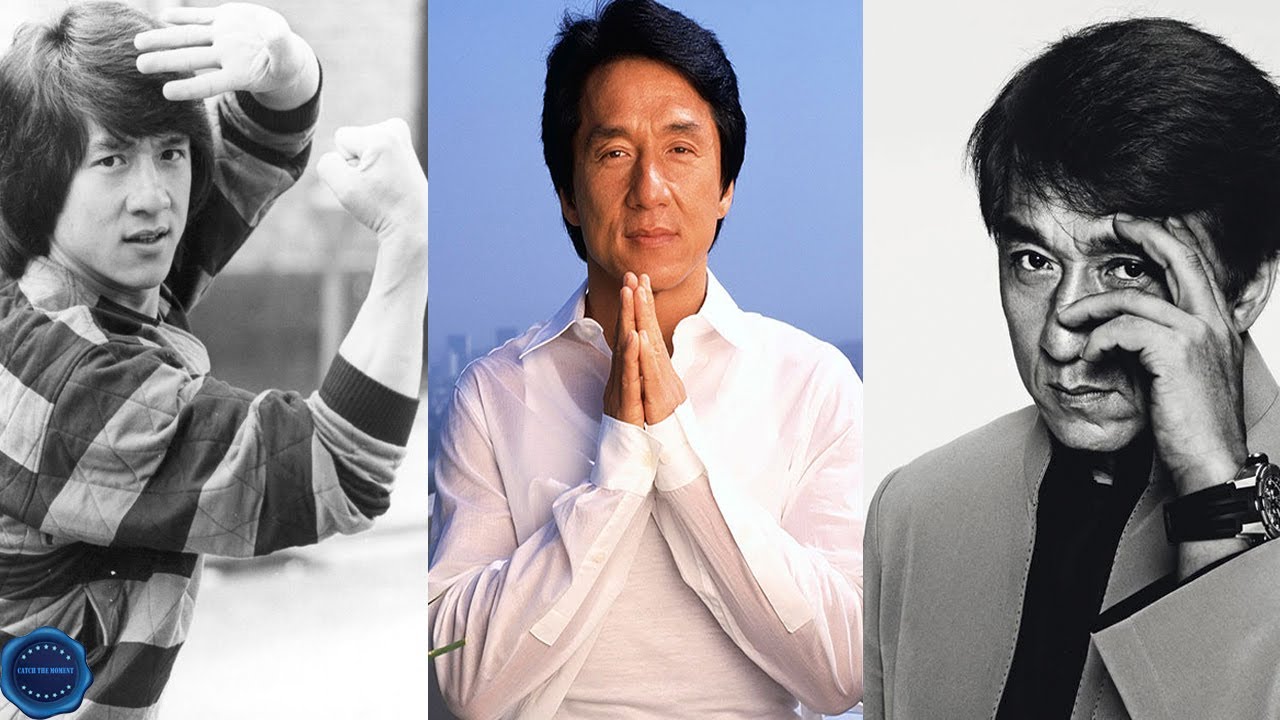 Exploring Bruce Lee's Inner Circle: Who were his nearest confidants?
Bruce Lee is known for his legendary martial arts skills and his impact on popular culture. However, not many people know about his closest friends and confidants. Among them was Taky Kimura, a Japanese American martial artist who was one of Lee's top students and closest friends. Kimura and Lee shared a deep bond, and Kimura was a certified instructor in Jun Fan Gung Fu, a martial arts style developed by Lee.
Kimura was born on March 12, 1924, and he passed away on January 7, 2021, at the age of 96. He was a lifelong martial artist, and he began studying judo and kendo at a young age. He first met Bruce Lee in Seattle, where they both studied martial arts under the same teacher, Yip Man. Kimura and Lee quickly became friends, and Kimura became one of Lee's most trusted confidants.
Kimura played a significant role in Lee's life and career, as he helped him develop his martial arts skills and acted as a sounding board for his ideas. He also appeared in several of Lee's films, including "Enter the Dragon" and "Game of Death." Kimura was personally certified by Lee himself as an instructor in Jun Fan Gung Fu, a testament to their deep friendship and mutual respect.
In conclusion, Taky Kimura was one of Bruce Lee's closest friends, confidants, and top students. He played a crucial role in Lee's life and career, helping him develop his martial arts skills and acting as a trusted advisor. Kimura's legacy lives on as a testament to the deep friendship he shared with Bruce Lee and the impact they both had on the world of martial arts.
Discovering Jackie Chan's Martial Arts Mentor.
Jackie Chan, a legendary martial artist and actor, has been trained in several martial arts styles throughout his career. After entering the film industry, he had the privilege of training in hapkido, a Korean martial art, under the tutelage of grand master Jin Pal Kim. Chan was not alone in this training; he trained alongside another famous martial artist and actor, Sammo Hung.
Hapkido is a style that emphasizes throws, joint locks, and kicks, and it was a perfect fit for Chan's acrobatic style of fighting. Under the guidance of Jin Pal Kim, Chan eventually attained a black belt in hapkido.
This training was instrumental in shaping Chan's fighting style and his career as a martial artist and actor. He later incorporated hapkido techniques into his movies, which helped him stand out among other martial artists in the industry.
Overall, Jackie Chan's training in hapkido was a significant milestone in his martial arts journey, and it played a crucial role in shaping his fighting style and his rise to fame in the film industry.
The Martial Arts Influences Behind Bruce Lee's Training
Bruce Lee is a name that is synonymous with martial arts, but behind every great martial artist is a skilled and dedicated teacher. In the case of Bruce Lee, that teacher was none other than Ip Man. Ip Man was born in Foshan, Guangdong Province, China, in 1893. He was a martial artist and a grandmaster of Wing Chun, a style of kung fu that emphasizes close-range combat and agility. He is known for having taught Bruce Lee the art of Wing Chun, which Lee later incorporated into his own style of Jeet Kune Do.
Ip Man's reputation as a skilled martial artist spread throughout China, and he eventually moved to Hong Kong in 1949 to teach Wing Chun. It was there that he met a young Bruce Lee, who was eager to learn from the master. Ip Man agreed to teach Lee, and the two formed a close bond.
Ip Man's teaching style emphasized a strong foundation in the basics of martial arts, which he believed was essential to becoming a skilled fighter. He was known for his patience and dedication to his students, and he instilled in them a deep sense of respect for the art of Wing Chun.
Ip Man passed away in 1972, but his legacy lives on through his many students, including Bruce Lee. Lee continued to develop and refine his own martial arts style, drawing on the techniques he learned from Ip Man and other teachers. Today, both Ip Man and Bruce Lee are remembered as legends in the world of martial arts, and their influence can still be felt in the practice of Wing Chun and other styles of kung fu.
Discovering Jackie Chan's Chinese name.
Jackie Chan is a renowned actor and martial artist around the world. However, in China, he is known by a different name. In the late 1990s, Chan discovered his father's identity, and he decided to change his Chinese name to Fang Shilong (房仕龍). This name appears in his kin's genealogy book and is the name he would have been given if his father had not fled China during the civil war.
It is interesting to note that in China, it is common for people to change their name or adopt a new name to reflect a significant event in their lives or to honor their ancestors. Jackie Chan's decision to change his name to Fang Shilong shows his deep respect for his family's traditions and his desire to reconnect with his roots.
It is worth mentioning that Jackie Chan is a household name in China, and his popularity extends beyond his acting and martial arts skills. He is also known for his philanthropy work and is considered a role model for many. So, whether he is called Jackie Chan or Fang Shilong, he will always be a beloved figure in China.
Chan: The Origins of this Popular Practice Unveiled
When it comes to Jackie Chan's ethnicity, there seems to be some confusion among fans. Some people have mistakenly assumed that Jackie Chan is Japanese because of his last name. However, Chan is not a Japanese surname, but rather a non-pinyin romanisation of multiple Chinese surnames. The romanisation of Chinese names can vary based on different dialects and regions in China.
In fact, Jackie Chan was born in Hong Kong and his family has roots in the Shandong province of China. He is ethnically Chinese and has proudly represented Chinese culture throughout his career as an actor and martial artist. Chan has also been a vocal advocate for the preservation of Chinese culture and heritage.
It's important to note that while Chan has gained global recognition and fans from all over the world, he has never forgotten his roots and continues to embrace his Chinese identity. So, to answer the question, Jackie Chan is Chinese, not Japanese.
Unraveling the Myth: Does Jackie Chan Hold a Black Belt?
Jackie Chan's martial arts skills are well-known to his fans around the world. He has been trained in various martial art forms, including Hapkido, Karate, Judo, TaeKwonDo, and Jeet Kun Do. However, the question that often comes up regarding his martial art skills is whether he is a black belt or not.
The answer is yes, Jackie Chan is a black belt. He attained his black belt in Hapkido, a Korean martial art form, after years of training. Hapkido is a comprehensive martial art form that focuses on using joint locks, throws, and kicks to subdue an opponent.
It is important to note that attaining a black belt in any martial art form is not an easy feat. It requires years of dedicated training and a deep understanding of the principles and techniques of the martial art form. Jackie Chan's black belt in Hapkido is a testament to his hard work and dedication.
In addition to Hapkido, Jackie Chan has also trained in other martial art forms. His training in various martial art forms has helped him develop a unique style of fighting that is both entertaining and effective.
In conclusion, Jackie Chan is a highly skilled martial artist who has attained a black belt in Hapkido. His training in various martial art forms has helped him become one of the most respected and admired actors in the film industry.
The Chinese Name for Kung Fu: What is it?
Kung fu is a popular term used to refer to Chinese martial arts, but it is not the actual Chinese term for it. The Chinese equivalent of the term "Chinese martial arts" is Zhongguo wushu, which means "Chinese martial arts" in Mandarin. However, in Chinese, the term kung fu is used to refer to any skill that is acquired through learning or practice, not just martial arts.
Kung fu is a broad term that encompasses many different styles and techniques, including both armed and unarmed combat. These techniques are often practiced through a series of forms or patterns, which are sets of movements that are designed to simulate real-world fighting situations. In addition to physical training, kung fu also emphasizes mental and spiritual development, with many practitioners striving to achieve a state of inner peace and harmony.
Despite its popularity in the West, kung fu is still widely practiced in China today, with many schools and practitioners focusing on preserving and promoting traditional Chinese martial arts. While it may be tempting to view kung fu as a purely physical practice, it is important to remember that it is rooted in a rich cultural and historical context, and that there is much to learn about Chinese culture and philosophy through the study of martial arts.
Jackie Chan's name change to 成龍, meaning "becoming the dragon", was a deliberate decision to highlight his similarities to Bruce Lee, who was one of his closest friends and a major influence on his career. While Jackie Chan received training in martial arts from various masters, including the famous Yu Jim-yuen, Bruce Lee trained under Ip Man, a renowned teacher of Wing Chun. Despite some misconceptions, Jackie Chan is Chinese, not Japanese, and is a highly skilled martial artist, although he does not hold a black belt. In China, kung fu is known as gong fu, a term that encompasses a wide range of Chinese martial arts. Overall, Jackie Chan's legacy as a martial artist and actor continues to inspire and entertain audiences around the world.