If you're a fan of the hit 70s sitcom M*A*S*H, you may be curious about some of the lesser-known facts surrounding the show's production and cast members. For instance, did you know that Jamie Farr, who played Corporal-turned-Sergeant Maxwell Q. Klinger, is the oldest living cast member? Or that the role of Hawkeye was turned down by several big-name actors before landing with Alan Alda? And what about the on-set relationships between the cast members – did Alda and Gary Burghoff (who played Radar O'Reilly) get along? Join us as we explore these and other fascinating tidbits about one of the most beloved TV shows in history.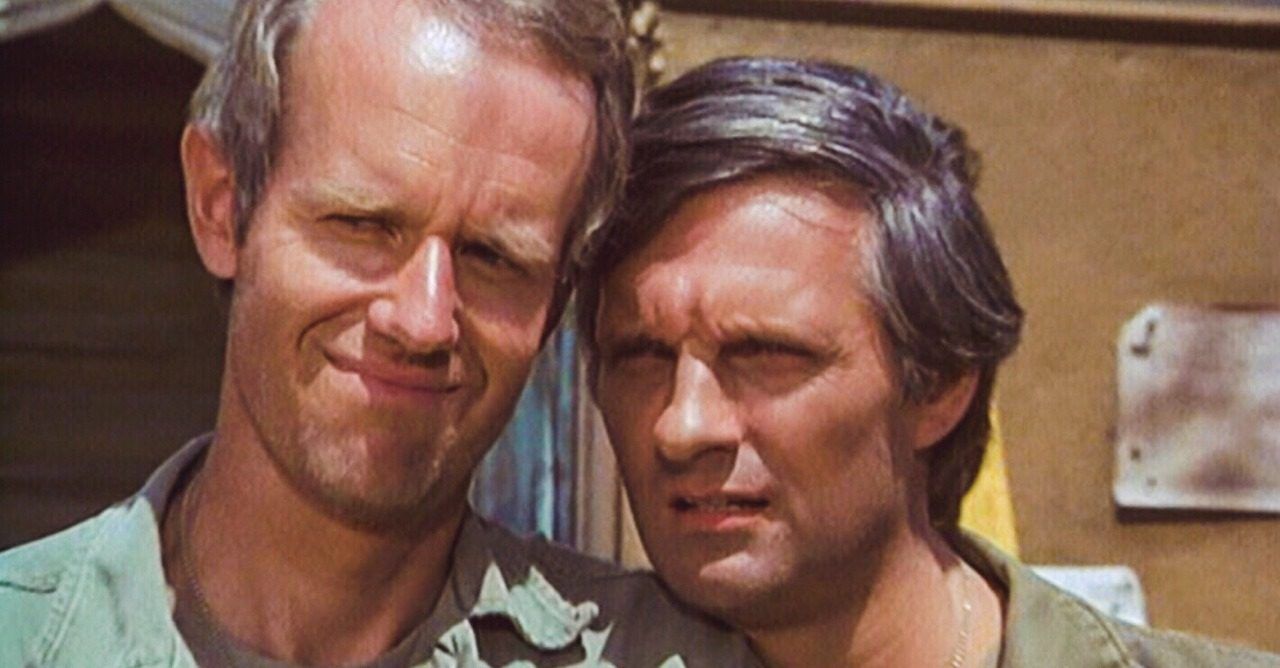 Discovering the Longest-Living Member of the MASH Cast.
Jamie Farr, born as Jameel Joseph Farah on July 1, 1934, is an American comedian and actor. He is popularly known for his remarkable performance as the cross-dressing Corporal turned Sergeant Maxwell Q. Klinger in the CBS television sitcom M*A*S*H. Farr's character, Klinger, was a master of disguise who tried his best to get discharged from the army by dressing up in women's clothing.
With his exceptional acting skills, Farr was able to make the character a fan favorite. Despite the fact that the show ended over 35 years ago, fans still remember Farr's portrayal of Klinger. Currently, Farr is the oldest living cast member of M*A*S*H. He has continued to act in various films and television shows, but his role as Klinger remains his most iconic performance to date.
>> Must read Who's the oldest in Shameless?
The Actor Who Rejected the Part of Hawkeye Pierce in M*A*S*H
One of the interesting facts about the television series M*A*S*H (1972) is that the lead actor Alan Alda almost turned down the iconic role of Hawkeye Pierce. The reason behind his reluctance was his concern about portraying war as a platform for comedy. Alda was hesitant to take up the role as he did not want to trivialize the gravity of war and present it as a backdrop for lighthearted hijinks. His intention was to exhibit the harsh reality of war and its impact on humanity.
Alda's concern was genuine as the show was set during the Korean War, which was a sensitive topic for many people. He wanted to convey that war is not a desirable place to be in and that it has a profound effect on people's lives. However, Alda eventually agreed to play the role of Hawkeye Pierce as he realized that the show's creators shared his vision of using humor to highlight the absurdity of war.
This decision turned out to be a wise one for Alda, as his portrayal of Hawkeye Pierce became one of the most iconic characters in television history. His performance was critically acclaimed, and he won multiple awards for his work on the show. It is interesting to note that Alda's initial reluctance to take up the role indicates his commitment to his principles and his desire to use his platform to convey a meaningful message.
Trending now – Are all of The Addams Family still alive?
The Relationship Between Alan Alda and Gary Burghoff on M*A*S*H: Friend or Foe?
During the production of MASH, Gary Burghoff had a strained relationship with Alan Alda. It was rumored that the two did not get along on set, and Mike Farrell once pointed out that Gary had a hard time taking criticism. He was known to dish out criticism but was unable to handle it when it was directed towards him. In fact, once when Mike Farrell pointed out this behavior, Gary didn't even realize what he had said in response, "And I'm getting real sick and tired of dishing it out." The tension between the two actors was palpable, and it was evident to the rest of the cast and crew. Despite their personal differences, they were able to work together on the show and create some of the most memorable moments in television history.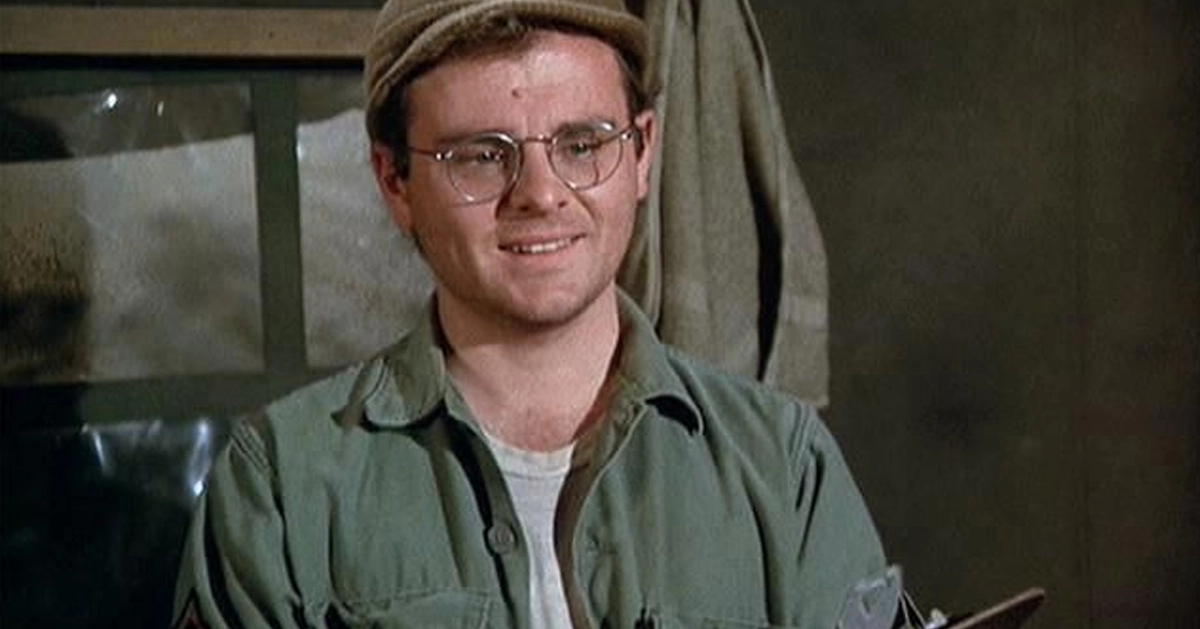 Investigating the Existence of the 4077 M.A.S.H. Unit: Fact or Fiction?
Mobile Army Surgical Hospital (MASH) 4077 was a fictional unit, but the character of Hawkeye Pierce was based on a real-life person named H. Richard Hornberger. Hornberger was a surgeon in the US Army and served in the Korean War. He wrote the novel "MASH: A Novel About Three Army Doctors" under the pseudonym Richard Hooker, which was later adapted into the popular TV series.
The show's creators, Larry Gelbart and Gene Reynolds, were inspired by Hornberger's novel and the real-life experiences of army surgeons. They created a fictional MASH unit, which became a cultural phenomenon in the 1970s. The show's popularity was due in part to its blend of humor and drama, and its frank portrayal of the realities of war.
Despite being a work of fiction, MASH was praised for its realistic depiction of the horrors of war and the toll it takes on soldiers and civilians alike. The show tackled complex issues such as PTSD, racism, and sexism, and showcased the bravery and sacrifice of those who serve in the military.
In conclusion, while Mobile Army Surgical Hospital (MASH) 4077 was a fictional unit, the character of Hawkeye Pierce was based on a real person, H. Richard Hornberger. The show's realistic portrayal of the realities of war and its impact on soldiers and civilians made it a cultural phenomenon that is still beloved by fans today.
Do Alan Alda and Mike Farrell Have a Friendship?
Alan Alda and Mike Farrell's friendship is one of the most enduring relationships to emerge from the entertainment industry. The two actors first met on the set of the popular television series M*A*S*H, where they played Hawkeye Pierce and B.J. Hunnicutt, respectively. Over the course of the show's eleven-year run, Alda and Farrell developed a close bond that has lasted for more than five decades.
Despite the fact that the two actors have not worked together since M*A*S*H went off the air in 1983, they have remained close friends. In fact, they are often seen together at public events and have been known to speak highly of one another in interviews.
Their friendship has been defined by mutual respect and admiration. In an interview with The New York Times, Farrell praised Alda's work as an actor, director, and writer, saying that he "redefined what it meant to be a leading man." Similarly, Alda has spoken highly of Farrell's humanitarian work, which includes serving as a board member of the human rights organization Human Rights Watch.
Their friendship has also been marked by a shared sense of humor. In interviews, both actors have spoken fondly of the pranks they played on set during the filming of M*A*S*H, and they have continued to joke around with one another over the years.
Overall, it is clear that Alan Alda and Mike Farrell's friendship is one that has stood the test of time. Despite the challenges of life in the entertainment industry, they have remained close friends for more than five decades and continue to support one another in their personal and professional lives.
The Actor Who Passed on the Role of Hawkeye in MASH
Alan Alda's portrayal of Hawkeye Pierce on M*A*S*H is considered iconic, but it almost didn't happen. In fact, Alda was hesitant to take on the role because he didn't want to make light of the war. His concern was that the show would use the war as a backdrop for lighthearted hijinks, rather than showing the reality of the situation. Alda was committed to portraying the war as a difficult and dangerous place to be, and he wanted to ensure that the show did the same.
Despite his reservations, Alda ultimately took on the role of Hawkeye, and his performance earned him critical acclaim. He brought depth and nuance to the character, and his portrayal helped to make M*A*S*H one of the most beloved and enduring television shows of all time. Alda's commitment to portraying the war realistically was evident throughout the series, and it helped to set M*A*S*H apart from other shows of its era.
It's interesting to note that Alda wasn't the only actor who was considered for the role of Hawkeye. In fact, several other actors turned down the part before it was offered to him. However, it's hard to imagine anyone else in the role now that we've seen Alda's incredible performance. His dedication to portraying the reality of war helped to make M*A*S*H a groundbreaking show that still resonates with audiences today.
Exploring the MASH TV show: Which character had the most screen time?
MASH, the beloved American television series, aired from 1972 to 1983 and became an instant favorite of viewers across the country. Captain Benjamin Franklin Pierce, played by Alan Alda, and Major Margaret Houlihan, played by Loretta Swit, were two of the most prominent characters on the show. Interestingly, they both appeared in every single episode of the series, which is a remarkable feat. The total number of episodes they appeared in is 251. This is quite impressive, considering the fact that the show ran for 11 seasons. It is no wonder that both characters became fan favorites over the years, due to their outstanding performances and the admiration they commanded from viewers.
Unraveling the Mystery: Fact or Fiction – Is Crabapple Cove Maine a Real Destination?
Crabapple Cove, Maine is a name that may sound familiar to most M*A*S*H fans as it was the fictional hometown of Hawkeye Pierce, one of the main characters of the series. Although Crabapple Cove itself is not a real place, it is believed to be based on the town of Bremen, which is located in Lincoln County, Maine. The show's creators were inspired by the area's natural beauty and small-town charm, which they incorporated into the storyline to give viewers a glimpse into Hawkeye's background and upbringing.
Bremen, Maine, is a coastal town with a population of just over 800 people. It is located on Muscongus Bay, which is known for its lobster fishing and scenic views. The town has a rich history, dating back to the 18th century, and is home to several historic landmarks, including the Bremen Town House and the Broad Cove Meeting House. Visitors can enjoy hiking trails, kayaking, and other outdoor activities in the area, as well as explore local museums and galleries.
In conclusion, while Crabapple Cove may not be a real place, it is based on the charming town of Bremen, Maine. Fans of the show can visit the area and experience its natural beauty and rich history firsthand. The show's portrayal of small-town life and the sense of community it fosters is one of the reasons why it has remained so beloved by viewers even decades after its initial release.
The Mystery of Will Ferrell's Appearance on MASH
Will Ferrell was never on MASH. Although he is a well-known actor and comedian, he was not part of the cast in the iconic television series that aired from 1972 to 1983. It is possible that some fans may have speculated about his appearance in the show, but there is no record of him being involved in any capacity. While some celebrities have made cameo appearances in MASH, including Patrick Swayze and Ron Howard, Will Ferrell is not one of them. Nonetheless, MASH remains a beloved classic that continues to captivate audiences with its humor, drama, and themes of compassion and camaraderie.
The Truth About Radar O'Reilly's Existence
Gary Burghoff played the role of Radar O'Reilly, the company clerk, in the hit TV show M*A*S*H. However, the character was inspired by a real person, and his name was Walter Joseph "Walt" Kowalski. The character was portrayed as a naive but lovable person who always tried to help others, and Kowalski was said to be the same way. Unfortunately, Kowalski passed away at the age of 92 in Ottumwa, Iowa. This news has saddened many M*A*S*H fans, who loved the character of Radar and the actor who portrayed him. While Radar may be gone, his legacy will live on through the show and the memories of his fans.
While there were many interesting facts and tidbits about M*A*S*H and its cast members, one thing is clear: Jamie Farr will forever be remembered as the hilarious cross-dressing Corporal turned Sergeant Maxwell Q. Klinger. His portrayal of the character was iconic and unforgettable, and it's a testament to his talent as an actor. Whether you're a die-hard fan of the show or just discovering it for the first time, there's no denying the impact that Jamie Farr and the entire cast of M*A*S*H had on television history.