Hugh Hefner, the founder of Playboy magazine, was known for many things – his lavish lifestyle, his multiple relationships, and his signature look of silk pajamas. But why did he wear them all the time? In this blog post, we'll explore the reason behind his fashion choice, as well as other interesting details about his life, such as his favorite meal and his IQ. We'll also delve into his personal relationships, including who he considered to be the love of his life and who he left his money and possessions to after his death. So, let's dive in and discover more about the man behind the iconic Playboy brand.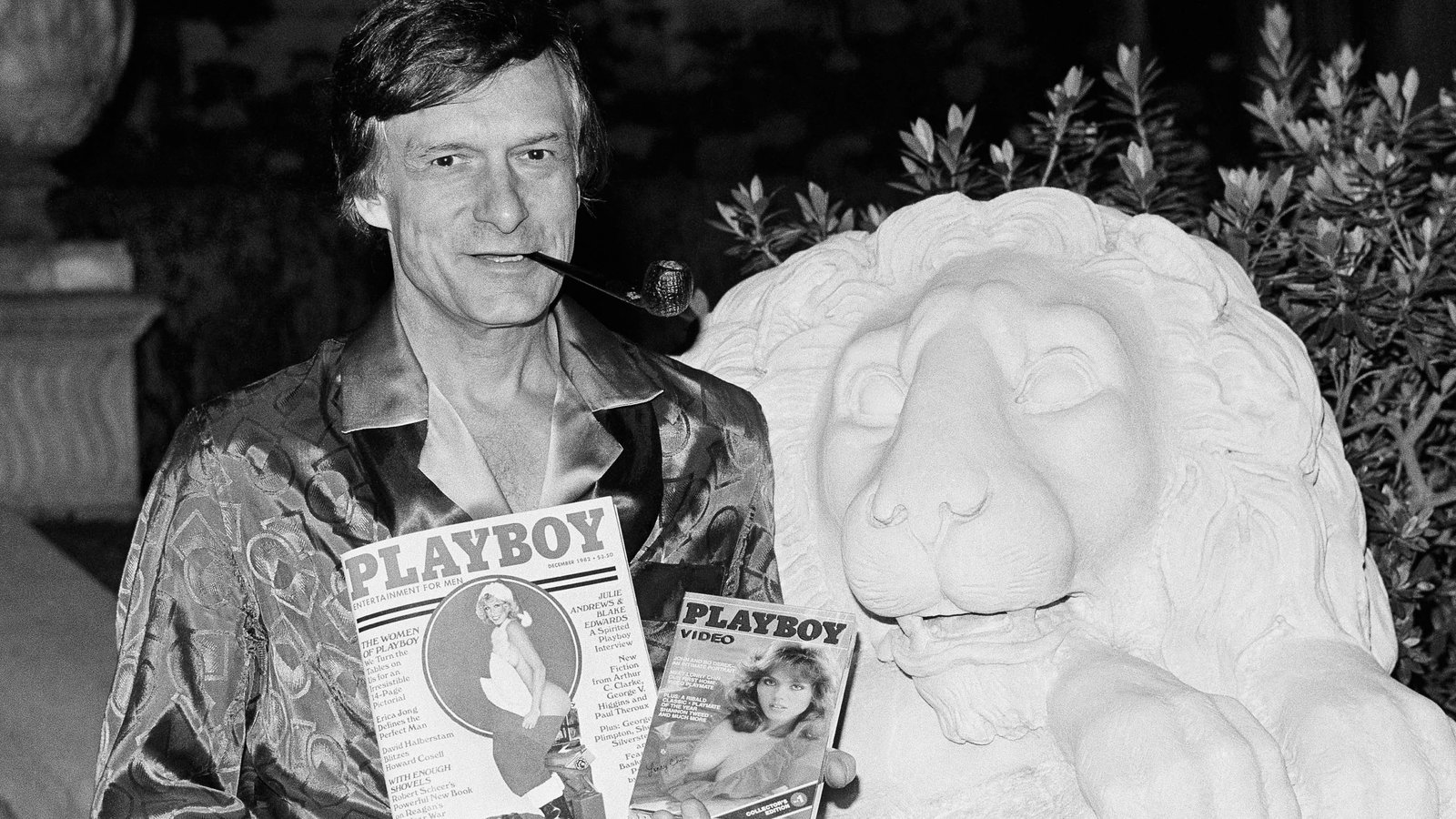 The Reason Behind Hugh Hefner's Infamous Pajama Attire.
Hugh Hefner, the founder of Playboy, was known for his iconic silk pajamas which he wore all the time. In his final interview with PEOPLE before his death, Hefner revealed the reason behind his choice of attire. He mentioned that he started wearing pajamas in the early Playboy days to feel comfortable. However, he never expected this decision to become symbolic to his image. According to Hefner, he started wearing pajamas very early at the Chicago Mansion. This shows that Hefner's choice of clothing was not a carefully planned image strategy, but rather a personal preference for comfort. The silk pajamas became an iconic part of his image, and even after his death, they continue to be associated with him.
>> Must read Why Steve Jobs wear same clothes?
Hugh Hefner's Age and Health: When did he suffer a Stroke?
On March 7, 1985, Hugh Hefner suffered a minor stroke at the age of 58. The stroke prompted him to reassess his lifestyle and make significant changes. After the stroke, Hefner began to prioritize his health and well-being, realizing the importance of taking care of himself. This experience was a wake-up call for Hefner, and he took steps to improve his health by reducing his workload and increasing the amount of exercise he did.
Since the stroke, Hefner changed his lifestyle habits, which made him more conscious of his health. He also became more aware of the importance of maintaining a balance between work and rest. He reduced his workload to allow more time for rest and relaxation. Hefner's stroke was a pivotal moment in his life, which made him rethink his priorities and change his lifestyle habits for the better.
Overall, Hefner's stroke at the age of 58 was a significant event that triggered a change in his lifestyle. It made him realize the importance of taking care of his health and well-being. As a result, Hefner became more conscious of his habits and made positive changes that allowed him to lead a healthier lifestyle.
Trending now – Where do celebrities shop for everyday clothes?
Unraveling the Mystery of Hugh Hefner's One True Love.
Hugh Hefner, the founder of Playboy magazine, was known for his lavish lifestyle and numerous girlfriends. However, one of the most famous women to enter and leave his life was Holly Madison. She was a former Playboy Playmate and Hefner's girlfriend for almost a decade, from 2001 to 2008. Madison was a prominent fixture in Hefner's life, and their relationship was highlighted in the reality television show "The Girls Next Door." Despite their age difference, the two shared a deep connection, and Madison even considered marrying Hefner at one point. However, the relationship ultimately ended, and Madison went on to write a tell-all book about her time at the Playboy Mansion. Although Hefner had many other girlfriends throughout his life, it is clear that Madison was one of the most significant and memorable.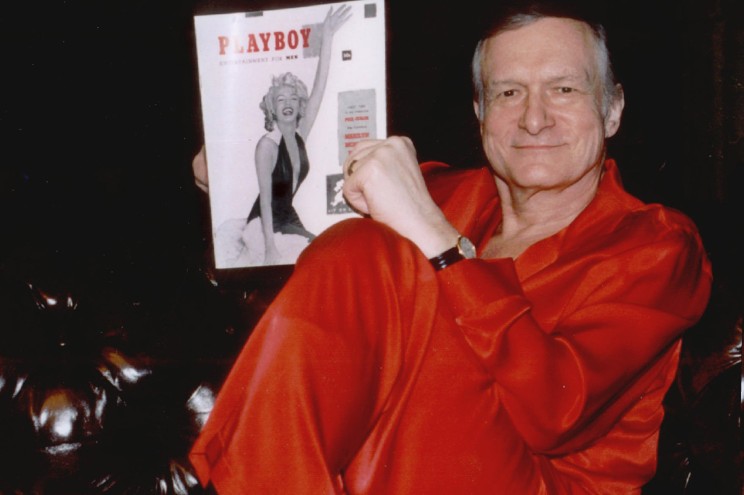 Hugh Hefner's Intelligence: Did He Have a High IQ?
Hugh Hefner, the iconic American publisher and founder of Playboy magazine, was widely known for his extravagant lifestyle and love for beautiful women. However, what many people might not know is that he was also a very intelligent man. Hefner's IQ was measured at an impressive 152, which is considered to be in the genius range.
An IQ score of 152 puts Hefner in the top 1% of the population in terms of intelligence. It's no wonder that he was able to build such a successful publishing empire and become one of the most influential figures in the entertainment industry.
Hefner's intelligence was evident not only in his business ventures but also in his personal life. He was an avid reader, with a particular interest in history, politics, and social issues, and he often used his magazine to promote progressive ideas and challenge social norms.
In conclusion, it is clear that Hugh Hefner was more than just a playboy. His high IQ score demonstrates his exceptional intelligence and confirms that he was a true genius. His legacy will continue to inspire and influence generations to come.
The Beneficiary of Hugh Hefner's Wealth: Who Inherited His Fortune?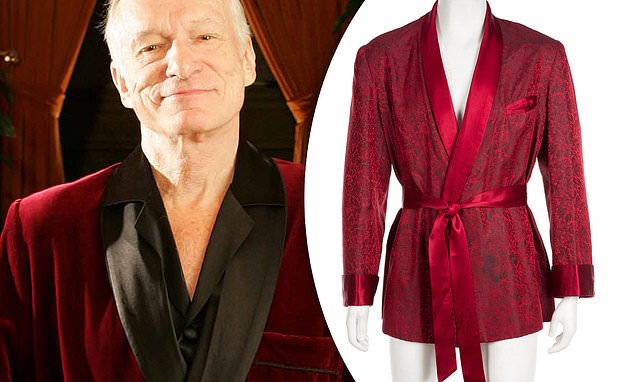 Hugh Hefner's legacy, in terms of his wealth and fortune, was divided after his death among his four children and his third wife, Crystal Hefner. The shares of the estate were sold for an estimated $35 million. Crystal, who was considerably younger than Hefner at 31 years old, received a portion of the estate's proceeds.
It is interesting to note that Hefner's estate was divided among his children and not his second wife, Kimberley Conrad. Hefner and Conrad were married for over a decade and had two children together, but their relationship was far from perfect. They separated in 1998 and got divorced in 2010.
Despite the controversies surrounding Hefner's personal life, he was a shrewd businessman who amassed a huge fortune through his media empire. His children and wife inherited a significant portion of this wealth, ensuring that his legacy would live on for years to come.
The Daily Diet of Hugh Hefner: What Did the Playboy Founder Consume Regularly?
Hugh Hefner, the founder of Playboy magazine, was known for his extravagant lifestyle, but when it came to food, he was a creature of habit. He preferred comfort foods like lamb chops, fried chicken with mashed potatoes, and a bowl of Lipton chicken-noodle soup. In fact, he had a bowl of this soup almost every day, which was one of his favorite things to eat.
Hefner's food choices were not only based on his taste buds but also on his upbringing. He grew up during the Great Depression, and his mother had to be creative with the limited resources available to feed her family. This may have influenced his preference for simple and familiar foods.
Despite his lavish lifestyle, Hefner's food choices remained consistent throughout his life. He often hosted dinner parties at the Playboy Mansion and would serve his favorite dishes such as roast beef, lobster, and macaroni and cheese.
In conclusion, Hugh Hefner's daily diet consisted of comfort foods that he enjoyed, such as lamb chops, fried chicken with mashed potatoes, and Lipton chicken-noodle soup. His preference for these foods may have been influenced by his upbringing during the Great Depression. Despite his extravagant lifestyle, Hefner remained true to his favorite dishes, which he often served at dinner parties.
Unveiling the Most Important Woman in Hugh Hefner's Life.
Hugh Hefner, the founder of Playboy, was known for his extravagant lifestyle and relationships with numerous women. However, some individuals who knew him personally claim that his most meaningful relationship was with Dr. Mark Saginor. Dr. Saginor was a physician and a longtime friend of Hefner's. The two met in the early 1970s and formed a close bond that lasted until Hefner's death in 2017.
Despite Hefner's reputation as a ladies' man, he valued his friendship with Dr. Saginor above all else. In fact, Hefner once referred to Dr. Saginor as "the brother I never had." The two men shared a love of jazz music and often attended concerts together. Dr. Saginor was also a regular guest at the Playboy Mansion and was known to accompany Hefner on many of his travels.
While Hefner's relationships with women were often the subject of media attention, his bond with Dr. Saginor was much more private. Many who knew Hefner claim that Dr. Saginor was the one person who truly understood him and could offer him genuine companionship without any ulterior motives.
In conclusion, while Hugh Hefner may have had many relationships with women over the years, it is clear that his friendship with Dr. Mark Saginor was the most meaningful and enduring relationship of his life.
The Preferred Food of Hugh Hefner – Revealed!
Hugh Hefner, the founder of Playboy, was a man of distinct taste when it came to food. According to his personal chef, William Bloxsom-Carter, Hefner's favorite meal was lamb chops, which he would have once a week. It is no surprise that Hefner enjoyed the succulent meat as lamb chops are a classic delicacy that is both tender and flavorful.
Apart from his favorite meal, Hefner was also particular about his breakfast routine. His daily breakfast order at precisely 11:30 a.m. was a jelly doughnut from Los Angeles' famous Winchell's donuts and half a Star Ruby grapefruit. Although it may seem like an odd pairing, it was a routine that he enjoyed and maintained throughout his life.
Hefner's food choices were undoubtedly influenced by his love for the finer things in life, and he would settle for nothing but the best. He was known for his luxurious lifestyle, which he maintained even when it came to his food preferences. It is clear that Hefner was a man who knew what he liked and was not afraid to indulge in his favorite meals.
The Truth About Hugh Hefner's Burial Attire
Hugh Hefner, the famous Playboy mogul, was laid to rest in his pyjamas in an "intimate" funeral, according to reports. The ceremony was incredibly private and took place on Saturday after he passed away at the age of 91. It was reported that the media was not allowed to attend the funeral. Hefner was well-known for his flamboyant lifestyle and his signature silk pyjamas that he wore all the time, even in public. It was, therefore, not surprising that he was buried in his pyjamas. The decision to wear his pyjamas reflects his unique personality, and it was a fitting way to pay tribute to the iconic Playboy founder. His love for pyjamas was so famous that he once said, "I'm more comfortable in my pyjamas than I am in a suit." It is a testament to his legacy that even in his final resting place, he remained true to himself.
The Beneficiary of Hugh Hefner's Estate: Unveiling the Heir.
Hugh Hefner, the founder of Playboy, was known for his lavish lifestyle and extravagant taste. Upon his death in 2017, he left behind a fortune of $35 million, which is significantly less than what many people had anticipated. Despite the lower-than-expected amount, there was still a lot of speculation about who Hefner had left his wealth to.
In the end, it was revealed that Hefner had left his millions to be distributed evenly amongst his wife, Crystal Hefner, and their four children. However, this wasn't always the case, as some people remember it differently. There were rumors that Hefner had initially planned to leave his vast fortune to a variety of charities and organizations.
It's unclear why Hefner ultimately decided to leave his money to his family, but it's possible that he wanted to ensure their financial security after his passing. Additionally, Hefner had always been known for his strong family ties, and it's possible that he wanted to continue supporting them even after he was gone.
Regardless of the reasons behind Hefner's decision, it's clear that his legacy lives on through his family and the impact he had on popular culture. While he may be gone, his influence on society will continue to be felt for years to come.
Hugh Hefner's choice of wearing pajamas all the time was a personal comfort preference that eventually became a signature part of his image. Despite his passing, he left behind a legacy that continues to fascinate people to this day. From his relationships to his IQ, his life was full of intriguing details that will continue to pique the interest of his fans. While he may have left this world, his memory lives on through the many stories he left behind.