Modern Family fans were left bewildered when they noticed that Haley Dunphy looked quite different in season 9. Many viewers speculated that it was due to plastic surgery or other cosmetic procedures. However, the truth behind Sarah Hyland's appearance came to light when she opened up about her battle with a chronic illness that led to two kidney transplants. In this blog post, we'll explore what happened to Haley on Modern Family, why she was wearing a wig, and how Sarah Hyland's health struggles impacted her role on the show. Join us as we uncover the truth behind Haley's transformation.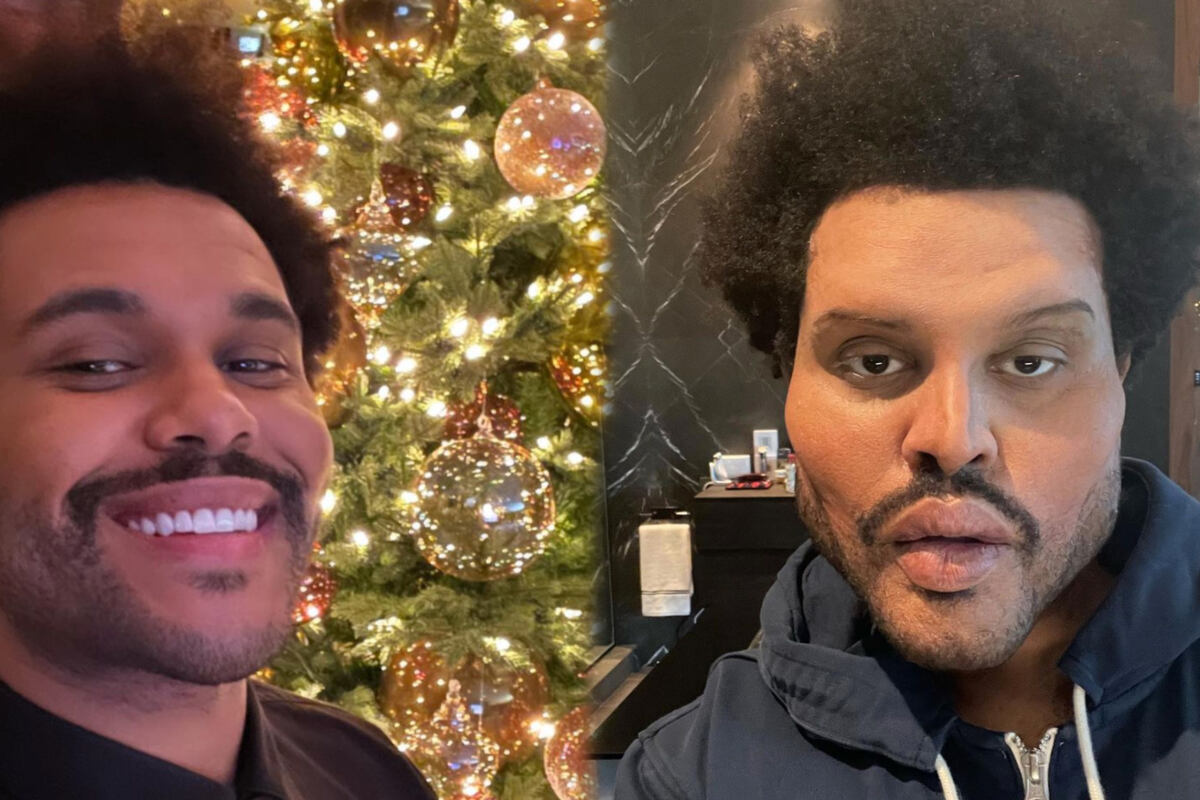 Unraveling the changes in Haley's appearance for Season 9
Haley Dunphy, the beloved character from Modern Family, looked noticeably different in season 9, and it left viewers wondering why. Many noticed her significant weight loss and a swollen face, which were not typical of her appearance in previous seasons. However, Sarah Hyland, the actress who plays Haley, later revealed that her changed appearance was due to a chronic illness that she had been struggling with for years. In fact, she had undergone two kidney transplants, which had taken a toll on her body and affected her physical appearance. This revelation was a shock to many fans who were unaware of Hyland's health struggles, but it also highlighted the importance of not judging someone based on their appearance. Hyland's bravery in sharing her story sheds light on the reality of living with a chronic illness and the impact it can have on a person's physical and emotional well-being.
>> Must read Did Haley and Nathan divorce?
The Reason Behind Haley's Wig on Modern Family
Haley Dunphy, the beloved character played by Sarah Hyland in the popular sitcom Modern Family, has been seen wearing a wig in season 9. Fans have been wondering why the actress decided to wear a wig instead of styling her natural hair. Recently, in an interview with Refinery29, Hyland revealed that she has been struggling with kidney dysplasia and endometriosis, which have caused her hair to fall out. She explained that over the years, she had been using hair extensions to cover up the thinning hair. However, with the progression of her illness, even the extensions couldn't hide the damage to her hair. Therefore, she eventually decided to wear a wig on the show. Hyland has been very vocal about her health struggles and how they have affected her appearance. Despite being only 28 years old, she has undergone multiple surgeries and treatments to manage her conditions. Her decision to wear a wig on the show not only helps her feel confident on-screen but also raises awareness about the impact of chronic illnesses on a person's physical and emotional well-being.
Trending now – What was Sarah's family emergency?
Exploring the Changes in Haley's Appearance on Modern Family
Haley Dunphy, the beloved character from Modern Family, has been the center of attention lately due to her different appearance in season 10. Fans have been curious to know why the character looks different from her previous appearances, and Modern Family's star, Sarah Hyland, finally revealed the reason behind it. The actress explained that she had been experiencing hair loss and wore extensions during the filming of season 10 to hide it. However, in recent times, the actress has been sporting a shorter and curlier hairstyle, which has caught the attention of many fans.
It is admirable that Sarah Hyland has been open about her experience with hair loss, as it is an issue that affects many individuals. Hair loss can occur due to various reasons, including medical treatments, stress, and genetics. By revealing her hair loss and the measures she took to cope with it, Sarah Hyland has given hope to people who might be struggling with a similar problem.
Modern Family has been a popular show among viewers for many years, and it is not uncommon for the characters to go through changes in their appearance. However, with its final season airing, fans have been more curious than ever about the changes in the characters' looks. The revelation about Haley's hair loss and the use of extensions has certainly answered one of the burning questions that fans have been asking.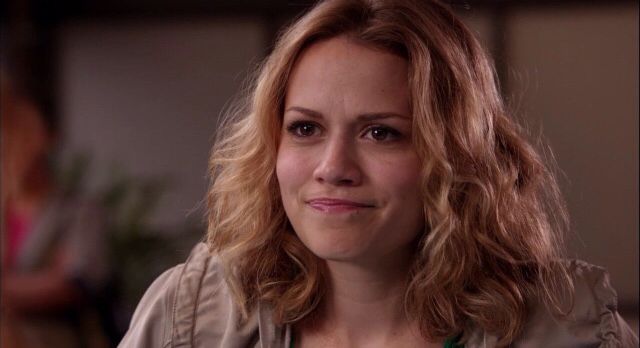 The Fate of Haley in Modern Family's Ninth Season: A Review
In the ninth season of Modern Family, viewers were in for a surprise as Haley Dunphy, portrayed by Sarah Hyland, unexpectedly became pregnant with twins. This plot twist came as a shock to the audience as the character was not shown to be in a serious relationship at the end of the previous season. However, the storyline was cleverly executed, with Haley and her on-and-off boyfriend Dylan (Reid Ewing) deciding to get married and raise their family together.
The birth of their children, George and Poppy, marked a new chapter in Haley's life, and the dynamics of the show shifted as the extended family welcomed two new members. The season finale left fans wondering how the couple would navigate their new roles as young parents.
In the final season of Modern Family, Haley, Dylan, and their kids are shown to be living with Haley's parents, Phil and Claire. This living arrangement adds a new layer of humor and tension to the show, as the Dunphy household becomes even more chaotic with the addition of two babies.
Overall, the unexpected pregnancy and subsequent marriage of Haley and Dylan created a compelling storyline that kept viewers engaged throughout season 9 of Modern Family. The birth of their twins and the introduction of their new family dynamic set the stage for an exciting final season.
Unraveling the Mystery of Haley Dunphy's Hair Transformation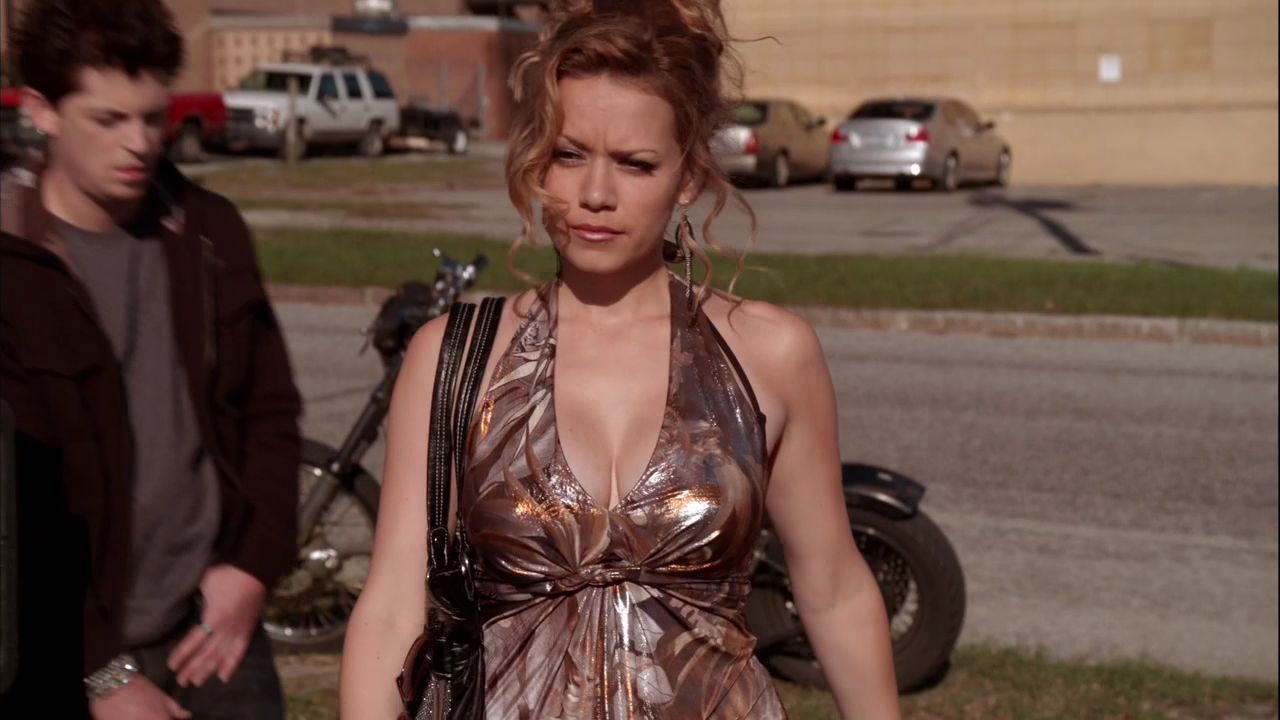 Sarah Hyland's character Haley Dunphy on "Modern Family" was known for her long and luscious locks. However, in season 9, viewers noticed that her hair looked noticeably different. Haley's hair was shorter and appeared to be styled differently than in previous seasons. This change in hairstyle left many fans wondering what happened to Haley's hair.
It turns out that Sarah Hyland was experiencing some health issues that impacted her hair. She had to rely on extensions to achieve Haley's signature long hair after her natural hair started to fall out. Sarah has been open about her health struggles, including her battle with kidney dysplasia and her experience with multiple surgeries. She has also been very vocal about the impact that her medications have had on her physical appearance.
Despite her health challenges, Sarah continued to film "Modern Family" and work on other projects. She used extensions to seamlessly blend her real hair with the hairpieces used to create Haley's look. This allowed her to maintain consistency with her character's appearance while also taking care of her own health.
In conclusion, Sarah Hyland's health issues caused her hair to fall out, which led to her relying on extensions to achieve Haley Dunphy's iconic look. Despite these challenges, Sarah continued to work hard and maintain her role on "Modern Family."
The Truth About Haley's Pregnancy in Modern Family.
Haley Dunphy's pregnancy in Modern Family was indeed a surprise for fans of the show. As it turns out, not only was Haley actually pregnant, but she was expecting twins! Sarah Hyland's character on the show had to wear a fake baby bump to conceal her growing belly. This disguise was so convincing that many fans were left wondering if the actress was pregnant in real life. However, it was later revealed that Hyland's pregnancy was not real, and the bump was simply a part of her character's storyline.
The writers of Modern Family incorporated Haley's pregnancy into the show's plotline, which added a new layer of excitement for fans. The pregnancy also gave the show an opportunity to explore different aspects of Haley's personality and character development. The revelation of the twins added an extra twist to the storyline, leaving fans wondering how the pregnancy would affect the show's plot moving forward.
Overall, the decision to make Haley pregnant with twins was a bold move by the show's producers. It added an unexpected twist to the plotline and allowed for new character development opportunities. Although fans were initially surprised by the pregnancy, it became a beloved part of the show's final season.
The Age When Haley Reached Legal Drinking Age
Haley Dunphy's character on Modern Family has been a fan favorite since the beginning of the show. One of the most significant milestones for any young adult is their 21st birthday, and fans of the show had the opportunity to celebrate Haley's 21st birthday in the tenth episode of the sixth season of the show. This episode, called "Haley's 21st Birthday," marked a significant moment in the character's life and was the 130th episode of the series. The episode was written by Abraham Higginbotham and directed by Alisa Statman, and it initially aired on December 10, 2014. Fans of the show were thrilled to see Haley celebrate such a momentous occasion, and it was yet another memorable episode in the long-running series.
Dissecting Sarah Hyland's Limited Appearance in Modern Family's 9th Season
Sarah Hyland, who portrayed the character of Haley Dunphy in the popular sitcom 'Modern Family', was barely seen in season 9 of the show. In a recent interview on Julie Bowen's Quitters podcast, Hyland revealed the reason behind her absence from the screen. She explained that she had undergone a second kidney transplant due to kidney dysplasia, a condition she has been struggling with since childhood. Hyland went on to share that the illness caused her to be extremely fatigued during filming, leading to her forgetting entire episodes. The severity of her condition ultimately resulted in her character being written out of several episodes in season 9.
Kidney dysplasia is a congenital disorder that causes abnormal development of the kidneys. It is a rare condition that can lead to kidney failure if not treated properly. Hyland's candid revelation about the impact of her health on her career is a reminder that celebrities are human too and face health challenges just like anyone else. Despite her struggles, Hyland continued to work on the show, and her resilience is a testament to her dedication to her craft. It is noteworthy that Hyland's bravery in discussing her health struggles has since led to increased awareness about kidney dysplasia and organ donation.
Unveiling the Mystery Behind Haley's Changed Appearance on Modern Family
In season 8 of Modern Family, viewers noticed that Haley Dunphy's face looked different. Many speculated that Sarah Hyland, who plays Haley, had undergone some sort of cosmetic surgery. However, the truth is quite different. Hyland has been open about her struggles with several health issues, including kidney dysplasia and endometriosis, which have required her to undergo multiple surgeries. In fact, the swelling in her face during season 8 was due to the medication she was taking for her health complications. In a social media post, Hyland shared a photo of her swollen face, along with a message stating that "sometimes a selfie is more than just a good angle or feelin cute." It's important to remember that appearance changes can be caused by a variety of factors, and it's not always related to cosmetic procedures.
Has Alex's Character Been Altered in Modern Family?
Ariel Winter's portrayal of Alex Dunphy in Modern Family was a constant throughout the show's run. Having been a part of the show since she was a child, Winter grew up in front of the camera, just like her character. Throughout the show's history, Alex Dunphy has undergone several changes, both in terms of her character development and her physical appearance. While some fans have speculated that Winter may have gone under the knife to alter her appearance, there is no concrete evidence to support these claims. Nonetheless, it is clear that Winter's portrayal of Alex Dunphy was a defining aspect of the show's success, and her growth as an actor was evident through her performance on the show. From the pilot episode to the show's emotional finale, Alex Dunphy changed in many ways, and Winter's portrayal of the character was a testament to her talent and dedication as an actor.
:
The changes in Haley's appearance in season 9 of Modern Family were due to Sarah Hyland's chronic illness that required two kidney transplants. The use of a wig and different makeup techniques were implemented to accommodate her health condition. Despite the concerns raised by fans, Hyland has bounced back and continues to shine on the show. We wish her all the best in her health journey.