If you're a parent, you may be wondering if Goosebumps is appropriate for your child's age. From concerns about language to the level of scariness, there are many factors to consider. In this blog post, we'll address common questions such as "Can my 7 year old watch Goosebumps?" and "Can a 13 year old read Goosebumps?" We'll also delve into the science behind why people get goosebumps and explore the scariest Goosebumps episodes. So, whether you're a fan of the books or considering letting your child watch the movie, read on to find out more.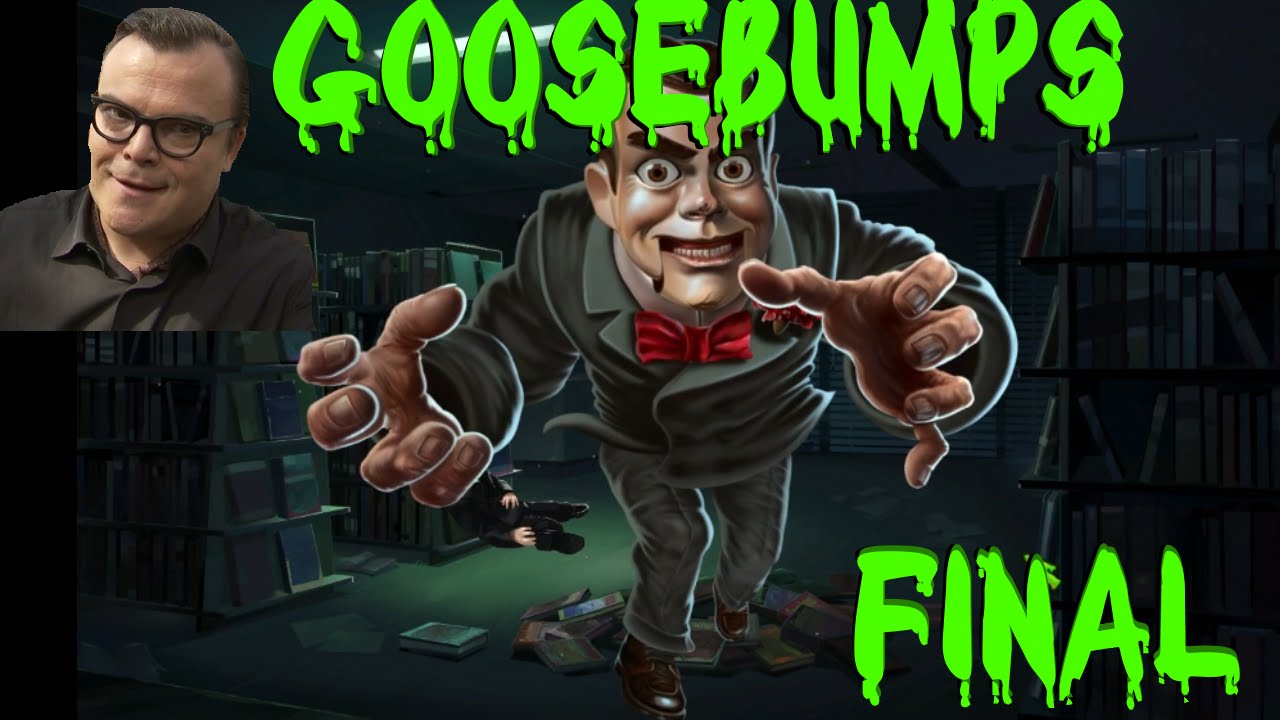 Questioning the Appropriateness of the Goosebumps Book Series
Is Goosebumps inappropriate?
For parents who are concerned about the appropriateness of Goosebumps for their children, it is important to note that the movie contains some mild references to contemporary pop culture, such as twerking and YouTube. Additionally, there is a reference to a kid "being on drugs," which may be concerning for some parents. However, the language used in the movie is not an issue, with the strongest word being "butt."
Overall, the tone of the movie is fairly lowbrow, with a focus more on humor than horror. While it may appeal to fans of the books, other scary-movie lovers might find it lacking in true scares. Ultimately, parents should use their discretion when deciding whether or not to allow their children to watch Goosebumps.
>> Must read Is TikTok brain affecting kids?
Is Goosebumps Appropriate for a 7-Year-Old?
"Can my 7-year-old watch Goosebumps?"
Goosebumps is a popular American horror-comedy film based on the classic children's book series by R.L. Stine. Many parents are often concerned about what their children should watch, and Goosebumps is no exception. The film is rated PG, which means that parental guidance is suggested, but it is ultimately up to the parent to decide.
The question remains: Can a 7-year-old watch Goosebumps? Well, it depends on the child. Some children may be more sensitive to scary or intense scenes than others. However, many 7-year-olds have watched Goosebumps without any issues. It's important to have a discussion with your child beforehand about what they can expect from the movie and to ensure that they understand that it is just a movie and not real.
If you do decide to let your 7-year-old watch Goosebumps, it's always a good idea to be nearby in case they have questions or need reassurance during any scary scenes. However, it's worth noting that the film is more of a fun and entertaining adventure with a few jump scares thrown in, rather than a true horror movie.
Lastly, if you're concerned about when the best time to sneak out to the bathroom is, don't worry too much as there aren't too many intense scenes in the movie. However, you may want to wait until after the scene featuring the ventriloquist dummy, Slappy, as it could be considered one of the film's more intense scenes.
Trending now – How do you draw Pennywise?
Is Goosebumps appropriate for a 13 year old?
The Goosebumps book series has been a popular choice for young readers for over 25 years. One common question among parents is whether a 13 year old is suitable for reading Goosebumps books. The answer is yes, a 13 year old can definitely enjoy reading Goosebumps books. While the books can be scary, they are not overly violent, making them a great choice for teenagers who enjoy a good thrill.
The recommended reading level for Goosebumps books is Year 4/ 3rd Grade and above, which is around 8 years old. However, it's important to note that Goosebumps books are not just for children. Many adults and teenagers continue to enjoy the series for its clever twists, humor, and nostalgia factor.
In fact, the Goosebumps book series has sold over 400 million copies worldwide, making it one of the best-selling children's series of all time. With its enduring popularity, it's clear that the Goosebumps series has something to offer readers of all ages. So, whether you're 8 or 38, if you're in the mood for a spooky adventure, Goosebumps is a great choice.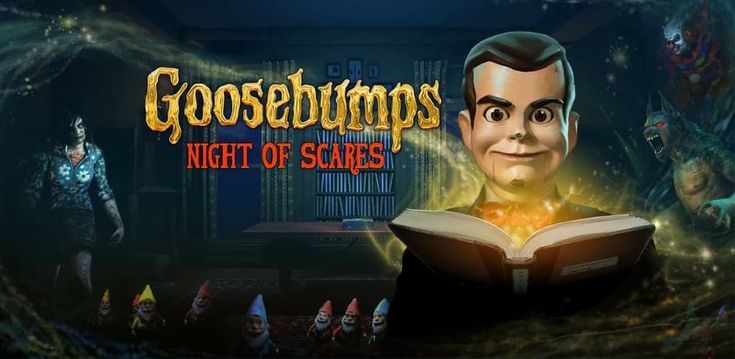 Is it safe for a 10-year-old to supervise a 6-year-old?
As a parent or caregiver, it's important to consider the age and maturity level of the child before assigning them the responsibility of looking after another child. According to the American Red Cross, children between the ages of 10-12 may provide care for other children for up to three hours with the help of an adult. This means that if you have a 6-year-old child and a 10-year-old child, the 10-year-old may be able to watch the 6-year-old for a short period of time while you are present and available to assist if needed.
However, if you need someone to watch your child for a longer period of time, it's recommended to hire a babysitter who is at least 13 years old. At this age, they are considered mature enough to handle caring for infants and children but not overnight. For overnight care, it's recommended to select a babysitter who is 16 years or older.
It's important to note that these guidelines are just recommendations and every child is different. It's important to assess your child's maturity level, experience with caring for others, and comfort level before assigning them the responsibility of looking after another child. Additionally, it's always a good idea to have a backup plan in case of emergencies or unexpected situations.
Suitability of Jumanji for Children: A Parent's Guide.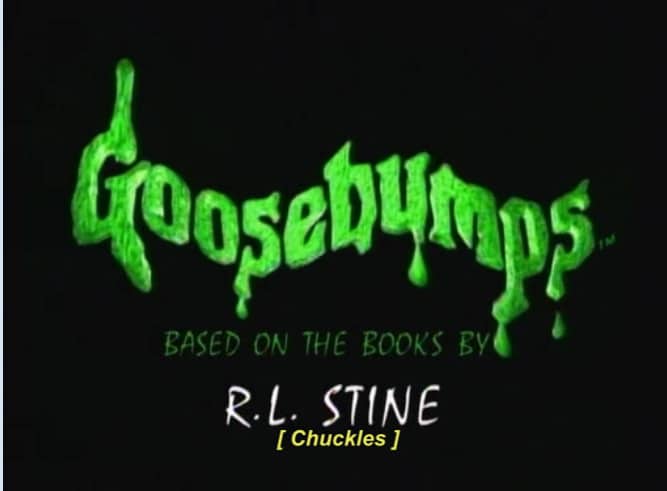 Jumanji is a popular movie that has been enjoyed by people of all ages since its release. However, when it comes to children, parents may wonder if it is appropriate for their kids to watch. The movie has some intense and violent scenes that may not be suitable for younger children, so it is not recommended for those under 12 years old. It's important to note that some scenes may be too scary and disturbing for some children, so parental guidance is recommended for kids aged 12-14 years. As a parent, it's always best to watch the movie with your child and discuss any concerns or questions they may have. Overall, while Jumanji can be a fun adventure movie for kids and adults alike, it's important to consider the age and maturity level of your child before letting them watch it.
Suitability of Goosebumps books for 8 Year Olds – A Parent's Dilemma
Goosebumps is a book series that has been around for decades and has been popular among children of all ages. It is often a go-to choice for parents who want to introduce their children to the horror genre without exposing them to graphic or violent content. If you are wondering whether Goosebumps books are appropriate for 8-year-olds, the answer is yes.
The series is specifically geared towards young readers, and while it may be a bit scary, it is not overly graphic or violent. The tagline "READERS BEWARE BECAUSE YOU ARE IN FOR A SCARE!" is more of a playful warning than a serious one. The books are designed to give children a thrill without causing them any lasting trauma or fear.
In fact, Goosebumps books can be a great way to encourage children to read and develop their imaginations. The stories are engaging and entertaining, and they often have a moral or lesson that can be learned. Plus, they are a great way to introduce children to the horror genre in a safe and controlled way.
Overall, if you are looking for a book series that is appropriate for 8-year-olds and will give them a bit of a scare, then Goosebumps is a great choice. It is a classic series that has stood the test of time and continues to be popular among children today. So, go ahead and let your child dive into the world of Goosebumps – they are sure to have a thrilling and enjoyable experience.
The Science Behind Why Females Experience Goosebumps
Goosebumps, also known as piloerection, are a natural bodily response to different stimuli. Girls tend to experience goosebumps for the same reasons as boys do. The tiny muscles that are located at the base of each hair follicle contract and cause the hair to stand on end. Goosebumps can be caused by various factors, including emotions like fear, shock, anxiety, sexual arousal, and inspiration. They can also occur when you feel cold.
The process of getting goosebumps is triggered by the sympathetic nervous system, which is responsible for our body's "fight or flight" response. When we feel threatened or experience an intense emotion, our brain sends signals to the sympathetic nervous system, which stimulates the tiny muscles around our hair follicles to contract, causing the hair to stand on end.
In some cases, goosebumps can also be a sign of a medical condition, such as an autoimmune disorder or thyroid problems. However, in most cases, they are a harmless bodily response that occurs in response to external or internal stimuli.
So, to answer the question, girls can get goosebumps for the same reasons as anyone else. It's a natural, physiological response that occurs in all humans.
The Most Terrifying Episode of Goosebumps: Unveiling the Spookiest Tale
The 'Goosebumps' TV show is known for its spine-chilling and thrilling episodes that keep the audience on the edge of their seats. Even though it has been several years since the show's debut, some episodes remain popular and remain a favorite among viewers. If you're a fan of horror and suspense, you might want to check out these 7 episodes that are still as spooky as ever.
One of the most memorable episodes of the show is 'Stay Out of the Basement.' It's the story of two siblings who discover that their scientist father has been experimenting on plants in the basement. The plants start to grow and take over the house, leading to a terrifying conclusion.
Another episode that will send shivers down your spine is 'A Night in Terror Tower.' The episode follows two siblings who get transported to a medieval castle in England and find themselves trapped in a terrifying game of life and death.
If ventriloquist dummies give you the creeps, then 'Night of the Living Dummy II' is the episode for you. The story revolves around a ventriloquist dummy who comes to life and starts terrorizing a family.
In 'Be Careful What You Wish For,' a young girl discovers a wishing well that can make all her dreams come true. However, she soon realizes that every wish comes with a terrifying twist.
'Don't Go to Sleep' is also a spine-chilling episode that features a young boy who keeps waking up in alternate realities, each one more terrifying than the last.
'Say Cheese and Die' is a story about a cursed camera that takes photos of things that haven't happened yet. The photos always depict something terrible, leading to a horrifying chain of events.
Finally, 'The Haunted Mask' is a classic episode that tells the story of a young girl who puts on a haunted mask and can't take it off. The mask slowly starts to take over her personality and turns her into a terrifying monster.
In conclusion, these 7 episodes of 'Goosebumps' are still as spooky as ever and are sure to give you goosebumps.
The Science Behind The Goosebumps Phenomenon: Understanding Why We Get Them When Touched
When we feel intense emotions such as pleasure or excitement, our bodies can have a physical response in the form of goosebumps. This is because our brains release dopamine, a chemical that is associated with pleasure and reward. So when we hear a particularly moving piece of music or experience a gentle touch from someone we care about, our brains release dopamine and we may feel a tingling sensation on our skin.
Interestingly, this physical response is not unique to humans. Other animals, such as porcupines and certain types of birds, also experience goosebumps in response to strong emotions. It is believed that this response evolved as a way for animals to make themselves appear larger and more intimidating to potential predators.
While goosebumps are often associated with fear or anxiety, they can also be a sign of intense pleasure or excitement. So the next time you get goosebumps, take a moment to appreciate the intense emotions that caused them.
The Science behind Boys' Goosebumps.
In this section, we will explore the reasons why boys get goosebumps. We will delve into the science behind the phenomenon of goosebumps and explain how boys' bodies react to certain stimuli that trigger the response. Additionally, we will discuss the evolutionary purpose of goosebumps and why they may be more prominent in boys than girls. By the end of this section, you will have a better understanding of why boys experience goosebumps and the role they play in human biology.
While some parents may find Goosebumps inappropriate for younger children, it is generally considered appropriate for kids ages 7 and up. The books are especially popular among 8 year olds, while the movie adaptation may appeal to older kids and tweens. However, parents should be aware that there is some mild language and references to topics like twerking and drugs. For those looking for a more family-friendly option, Jumanji may be a better choice. Ultimately, the decision to let your child watch or read Goosebumps should be based on their individual maturity level and your own family values.