Are you curious about the fate of Ivar the Boneless, one of the most feared Viking warriors of all time? Or perhaps you're interested in learning about what ultimately ended the Viking Age? In this blog post, we'll delve into the answers to these questions and more. From the most famous Viking warriors to the last Viking king, we'll explore the intriguing history and legends surrounding these figures. So, let's journey back in time to the era of the Vikings and discover the stories that have captivated us for centuries.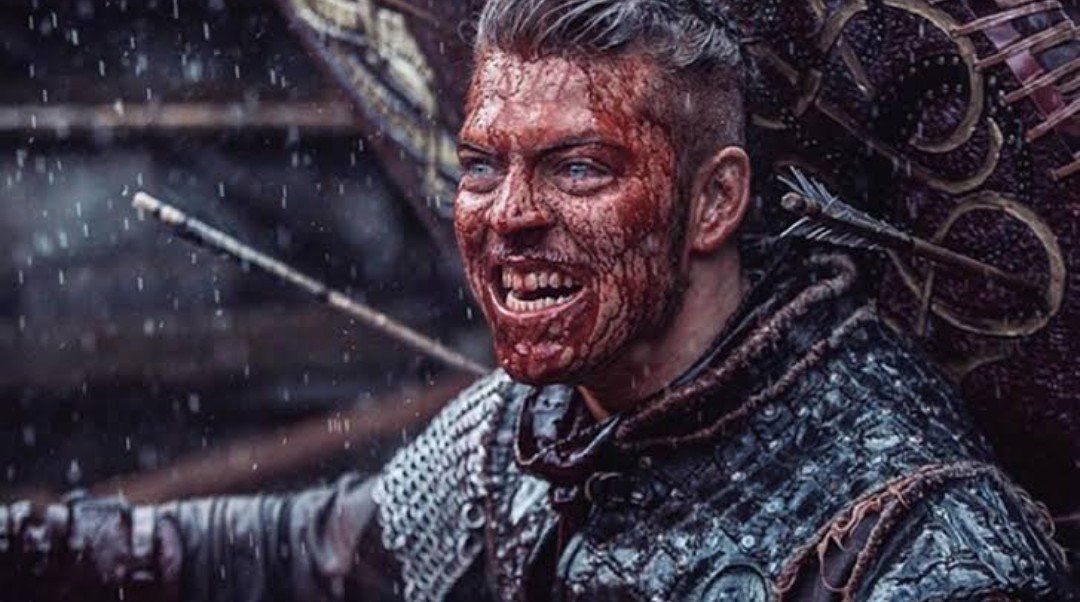 The Conqueror of Ivar the Boneless: Unveiling the Victor.
As one of the sons of the legendary Viking warrior, Ragnar Lothbrok, Ivar the Boneless is a figure shrouded in myth and legend. While many tales of his exploits have been told, it is difficult to separate fact from fiction. However, it is known that Ivar was not defeated in battle, as best the evidence exists. Instead, upon his death in 873 CE, he was living in Dublin and had taken on the title of 'King of the Norsemen of all Ireland and Britain.'
Ivar was a formidable warrior and leader, known for his tactical prowess and strategic thinking. He was also known for his ruthlessness, having been involved in several brutal battles and raids throughout his life. Despite this, there is no clear record of him being defeated in battle.
It is important to note that the lack of evidence of Ivar's defeat does not mean that he was invincible or unbeatable. It is possible that he simply died of natural causes, or that he retired from battle and chose to focus on ruling his territories. Whatever the case may be, Ivar's legacy as a fearsome Viking warrior and leader continues to captivate the imagination of people around the world.
>> Must read Was Ivar the Boneless real person?
The Decline and Fall of the Viking Era: Understanding Its End
The Viking Age was a period of exploration, expansion, and conquest that lasted for over three centuries. However, the end of this era was marked by the events of 1066 in England. At that time, the Scandinavian kingdoms had already converted to Christianity, and the remaining aspects of Viking culture were gradually being assimilated into the broader culture of Christian Europe. This assimilation was a result of the Vikings' contact with the Christian world, which brought about significant changes in their social, political, and religious systems.
The adoption of Christianity by the Scandinavian kingdoms was a significant factor that contributed to the end of the Viking Age. This was because the Vikings' pagan beliefs were incompatible with the Christian faith, and their conversion meant that they had to abandon their traditional rituals and practices. Additionally, the spread of Christianity brought about new cultural norms and values that replaced the Viking way of life.
Another reason for the end of the Viking Age was the gradual loss of the Vikings' military and economic power. The Viking raids, which were once a major source of wealth and power for the Scandinavian kingdoms, began to decline in the 11th century. This decline was due to several factors, including the increased resistance of the communities that they attacked, the emergence of new trading routes, and the rise of stronger European states that were better equipped to defend themselves against Viking attacks.
In conclusion, the end of the Viking Age was marked by the events of 1066 in England, which saw the assimilation of Viking culture into the broader culture of Christian Europe. The Vikings' conversion to Christianity, the loss of their military and economic power, and the emergence of stronger European states were all factors that contributed to the decline of the Viking Age.
Trending now – Where is Bjorn Lothbrok buried?
The Fate of Bjorn: Unraveling the Mystery Surrounding His Demise
Björn Ironside was a legendary Viking warrior and a son of the infamous Ragnar Lothbrok. Throughout his life, he was known for his courage and strength in battle, which earned him his nickname "Ironside." However, despite his formidable reputation, Björn met his end in the sixth season of the Vikings series.
In the series, Björn's death was caused by a betrayal from his own brother, Ivar the Boneless. In a shocking turn of events, Ivar stabbed Björn with a sword, leading to his untimely demise. This was a significant moment in the series, as Björn had been a beloved character since the beginning, and his death left fans devastated.
The scene where Ivar kills Björn was emotional and intense, highlighting the complicated relationship between the two brothers. It also illustrated the brutal nature of Viking life, where betrayal and violence were a common occurrence.
Despite his tragic end, Björn Ironside will always be remembered as one of the greatest Viking warriors of all time. His legacy lives on through the numerous battles he won and the enemies he defeated without hurting himself, earning him his famous nickname.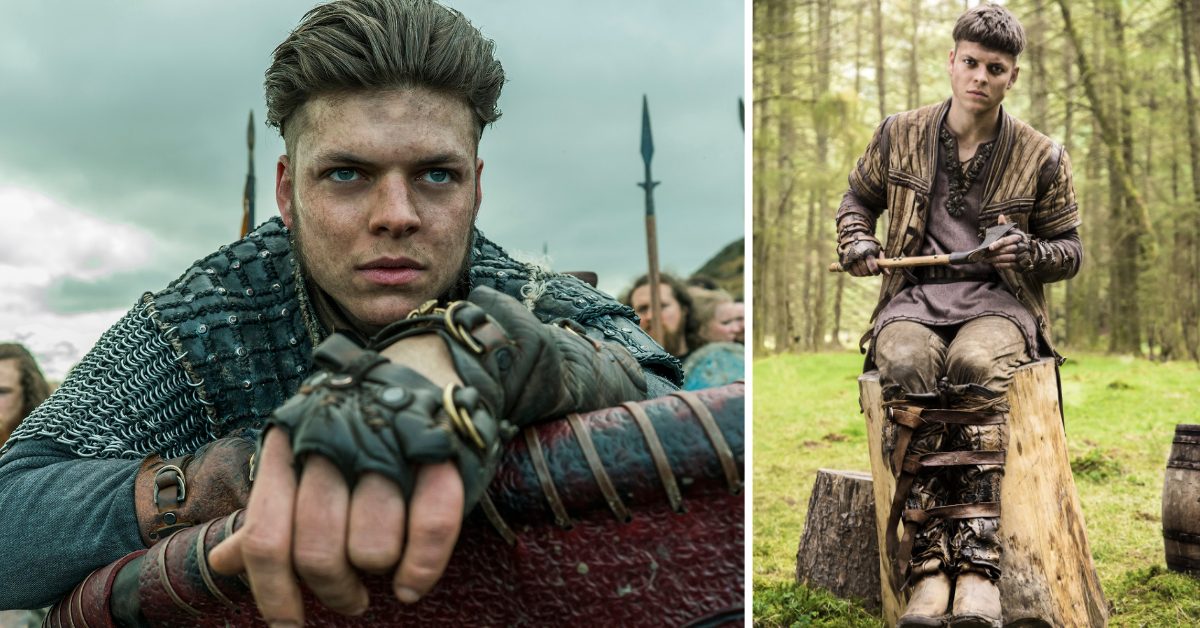 The final ruler of the Viking era: Who was he?
Harald Sigurdsson, also known as Harald Hardrada, was the last great Viking ruler and the King of Norway from 1046 to 1066. His reign was marked by his immense military prowess and his thirst for power. Harald was a formidable warrior who led his armies to numerous victories, and his legacy as a Viking king is still remembered to this day.
Harald first gained fame as a mercenary fighting for the Byzantine Empire, where he earned the nickname "Hardrada" or "Hard Ruler" due to his fierce nature. After returning to Norway, he became the leader of the country's military forces and soon ascended to the throne. During his reign, Harald waged numerous wars against neighboring kingdoms, including Denmark and Sweden, and expanded his territory through conquest.
In 1066, Harald invaded England with a massive army, hoping to claim the throne for himself. He faced off against the English forces led by King Harold Godwinson at the Battle of Stamford Bridge, where he was ultimately defeated and killed in battle. This battle marked the end of Viking influence in England and the beginning of the modern monarchy that has persisted to this day.
Despite his defeat, Harald Hardrada's legacy as a powerful and feared Viking king endures. His military prowess and thirst for power were legendary, and his reign marked a significant chapter in Viking history. Today, Harald is remembered as one of the last great Viking warriors and a symbol of Norse strength and courage.
Unveiling the Myth of the Most Terrifying Viking Fighter.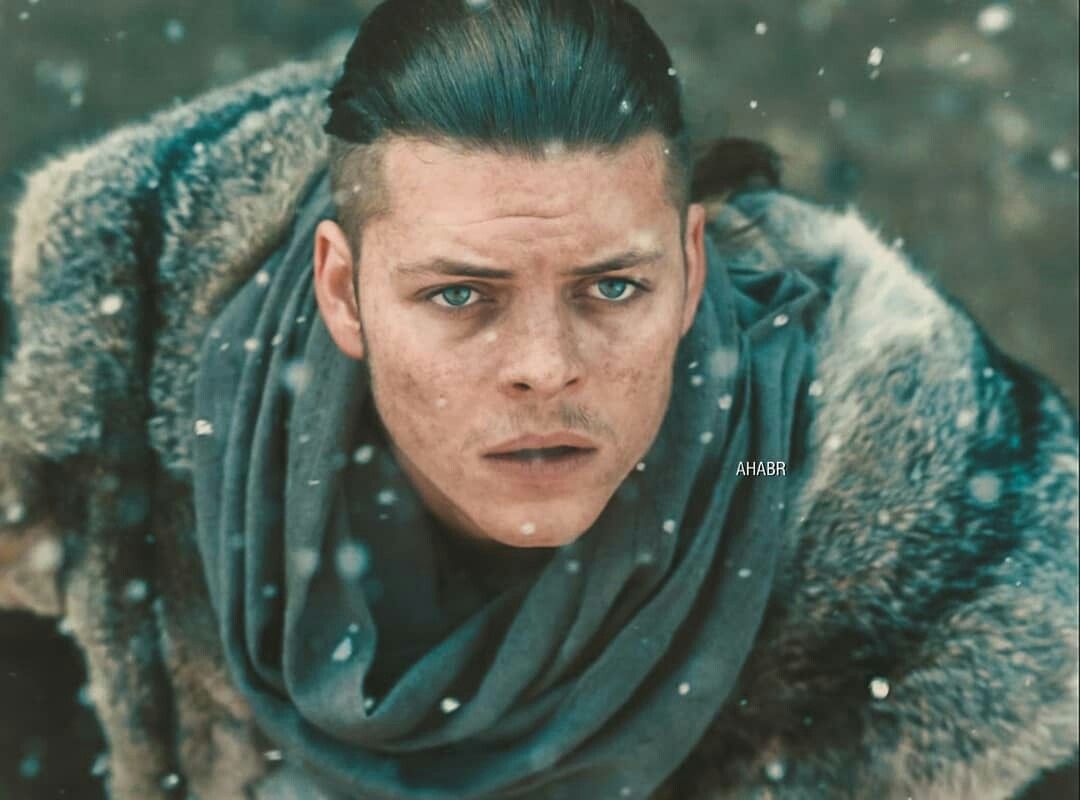 Erik the Red's reputation as a Viking warrior was not one to be taken lightly. He was known to be a fierce and bloodthirsty fighter, feared by his enemies and respected by his fellow Vikings. As the son of Thorvald, Erik was born into a family of warriors and grew up with a strong sense of honor and duty.
At a young age, Erik was forced to flee Norway with his father due to some killings that had taken place. They eventually settled in Iceland, where Erik continued to hone his skills as a fighter and became known for his strength and courage.
Erik's most famous feat, however, was the founding of the first settlement in Greenland. He led a group of Vikings on a treacherous journey across the North Atlantic, battling fierce storms and dangerous sea creatures along the way. When they finally arrived in Greenland, Erik declared himself the leader of the new settlement and set about building a community that would thrive in the harsh Arctic climate.
Despite his many accomplishments, Erik's reputation as a bloodthirsty warrior remained intact. He was known for his fierce temper and willingness to use violence to get what he wanted. But he was also respected for his leadership skills and ability to inspire his fellow Vikings to follow him into battle.
In the end, Erik's legacy as one of the most feared Viking warriors of all time remains secure. His name has become synonymous with bloodshed and violence, but also with bravery and determination in the face of adversity.
Discovering the Most Legendary Viking in History.
When it comes to fame, no other Viking can rival Ragnar Lothbrok. He is the most famous Viking, known for his fearless leadership and unmatched combat skills. His name is synonymous with the Viking attacks and raids on the British Isles, which were some of the most brutal in history.
Ragnar's legendary status has been immortalized in historical accounts, books, TV shows, and movies. His story has been told and retold countless times, each time adding new layers to his already impressive legacy.
Despite the many retellings of his story, there is still much debate over the historical accuracy of his exploits. Some historians believe that Ragnar was a real person who lived in the 9th century, while others argue that he is a purely mythical figure. Regardless of his historicity, there is no denying the impact of Ragnar's legend on Viking history and popular culture.
One of the most notable things about Ragnar is his reputation as an unstoppable warrior. He was said to have been able to defeat entire armies single-handedly, and his prowess on the battlefield was unmatched. This made him a fearsome opponent and a revered leader among his people.
In conclusion, while there were many great warriors and leaders among the Vikings, none can compare to the fame and legend of Ragnar Lothbrok. His legacy has endured for centuries, and his name will forever be associated with the Viking Age and its many conquests.
The Consequences of Ivar's Murder of the Seer.
In the Viking world, the Seer was considered an important figure, often consulted for their prophetic abilities. When Ivar killed the Seer in his own hut, it was a shocking event that sent ripples throughout the Viking community. What's more, Ivar's subsequent denial of access to the circumstances surrounding the Seer's death indicated a deeper, darker motive at play.
By killing the Seer and then preventing others from understanding what happened, Ivar was attempting to control the narrative of history itself. He wanted to set himself up as an eternal ruler, one who was beyond reproach and could not be held accountable for his actions. In essence, he was trying to deny the past and the future by exerting his will over the present.
This act was not only a reflection of Ivar's thirst for power but also his fear of losing it. By manipulating the narrative, he hoped to maintain his grip on the Viking world and prevent any potential challengers from gaining support. However, in doing so, he unwittingly set himself up for a fall.
Ultimately, Ivar's actions could not stop the inevitable unraveling of history. The truth always has a way of coming out, and his attempts to control it only served to hasten his own downfall. In the end, Ivar's legacy was not one of eternal rule but rather of a desperate attempt to cling to power in the face of an uncertain future.
"Unveiling the Legendary Viking Warrior: A Closer Look into their Valiant Heroes".
Ragnar Lothbrok was undoubtedly one of the most famous Viking warriors in history. He is widely known for his leadership and military prowess, which earned him a place in the hearts of many. His story has been immortalized in various forms of media, including the popular television drama, Vikings, which has helped to solidify his place in popular culture.
While the historical accuracy of his exploits is debated, there is no doubt that Ragnar was a formidable warrior. He led many successful raids across Europe, including England and France. He was also known for his strategic brilliance, often employing unconventional tactics to outsmart his enemies.
What made Ragnar particularly interesting was his ability to unite various Viking clans under a single banner. This allowed him to create a powerful army that could take on even the most formidable foes. His charisma and leadership skills were unmatched, and he was revered by his people as a hero.
Overall, Ragnar Lothbrok remains one of the most iconic figures in Viking history. His legacy continues to inspire people around the world, and his story will undoubtedly be retold for generations to come.
Ivar's Fateful Decision: Understanding His Choice of Death
Ivar the Boneless, the legendary Viking warrior, had always been one of the most complex characters in the series. He was a ruthless and cunning leader, feared by many, and admired by few. However, in the final moments of his life, he surprised everyone by choosing death as his fate.
As he lay dying on the battlefield, Ivar shouted about his journey to Valhalla, the warrior's paradise, where he believed he would be welcomed by the Norse gods. This was a common belief among the Vikings, who saw death as a way to gain eternal glory and honor in the afterlife. Ivar's desire to die a warrior's death and be remembered as a hero is a testament to his unwavering loyalty to the Viking way of life.
On the other hand, there is also a chance that Ivar chose death as a way to redeem himself for all the pain he had caused others throughout his life. As a leader, he had made many enemies, and his actions had led to the deaths of countless people. Perhaps, in his final moments, Ivar realized the gravity of his actions and decided to make amends by sacrificing himself.
This redemptive arc in Ivar's character development is a significant departure from his earlier portrayal as a villain. It shows that even the most ruthless of characters are capable of change and redemption. In the end, Ivar's decision to choose death was a fitting end to his story, as he finally found the peace he had been searching for all his life.
Understanding the Fear of Ivar in the Final Moments
Ivar the Boneless was known for his shrewdness in battle and his merciless reputation during the Viking invasions of England. However, towards the end of his life, Ivar seemed to have lost his confidence and became increasingly fearful. This change in behavior has been linked to his physical condition, as Ivar suffered from a condition that caused his legs to be weak and unable to bear his weight. This weakness is believed to have led to a decline in his martial abilities and made him vulnerable to his enemies.
Moreover, Ivar's fear also originated from the fear of losing his power and position as a Viking leader. He had seen his brothers and fellow Vikings fall from their positions of power and glory, and was aware of the fleeting nature of their conquests. The fear of losing the power and the fear of the unknown after death also contributed to Ivar's fear.
It is also believed that Ivar's fear was exacerbated by his guilt over the death of the seer. He had killed the seer, who had prophesized his own death, and this act had haunted him ever since. The fear of retribution for his actions and the fear of the unknown afterlife could have contributed to his increasing paranoia and fear.
In conclusion, Ivar's fear in the end could be attributed to his physical weakness, his fear of losing power, his fear of death, and his guilt over the death of the seer. Despite his fears, Ivar will always be remembered as one of the most cunning and ruthless Viking warriors of all time.
The Viking Age came to an end due to a combination of factors including the spread of Christianity, the decline of raiding opportunities, and the rise of stronger centralized states. Bjorn was killed by his half-brother Ivar the Boneless, who later chose death rather than facing his enemies. The most famous Viking warriors include Ragnar Lothbrok, Lagertha, and Bjorn Ironside. Despite his fearsome reputation, Ivar was afraid in the end and ultimately met his demise. The legacy of the Vikings continues to fascinate and inspire people around the world to this day.