If you're a fan of the popular 90s sitcom Friends, you may have wondered about the romantic relationships between the cast members both on and off screen. From crushes to actual relationships, there's no shortage of gossip to be had. Did you know that Matthew Perry had a crush on Jennifer Aniston during the show's run? But that's not all – during the Friends reunion special in 2021, Aniston and co-star David Schwimmer admitted to having a crush on each other as well. Let's take a closer look at the romantic entanglements of the Friends cast, including who dated whom and who had the most lovers on the show.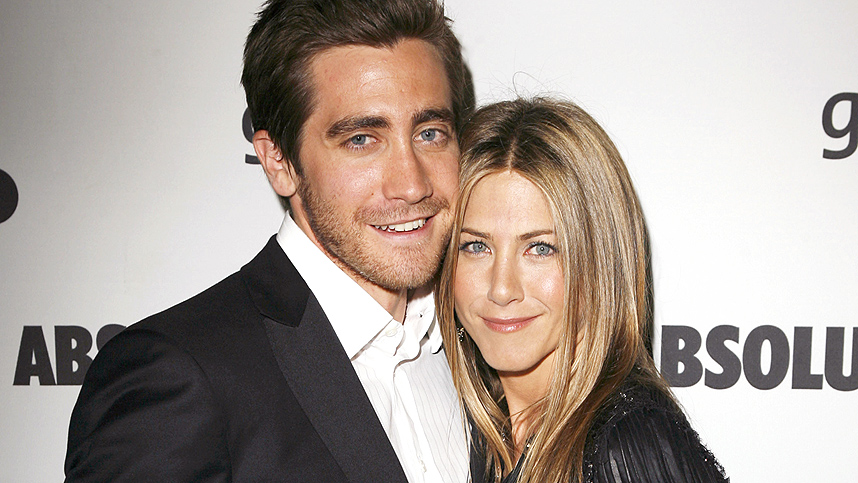 The Celebrity Crushes of Jennifer Aniston: Who Caught Her Eye?
During the entirety of the Friends series, there were several instances of romantic feelings on set. One of the most notable instances was when Chandler Bing, portrayed by actor Matthew Perry, had a crush on his co-star Jennifer Aniston. However, Perry's crush was not the only one on set. During the highly anticipated Friends reunion special in 2021, Aniston and co-star David Schwimmer revealed that they also had a crush on each other during the show's earlier seasons.
Fans were delighted to hear about Aniston and Schwimmer's mutual feelings, as their on-screen characters Ross and Rachel had one of the most iconic love stories in television history. The revelation added a sweet layer of nostalgia to the already emotional reunion, and fans couldn't help but wonder what could have been if the two had pursued a relationship off-screen.
Despite their mutual attraction, Aniston and Schwimmer never acted on their feelings, and both went on to have successful relationships outside of the show. Nonetheless, their confession was a charming reminder of the chemistry that made Friends such a beloved and enduring sitcom.
>> Must read Did the cast of Friends all get along?
Love Rumours: Were Any of the Friends Cast More Than Just Friends?
It's a common belief that actors working together for an extended period of time tend to develop a romantic relationship. However, this was not the case with the Friends cast. Despite the intense chemistry and the strong bond shared between the cast members, none of them ever dated each other. They always remained good friends and professional colleagues throughout the show's ten-year run.
Nevertheless, there were a few instances where the cast members dated some of the guest stars who appeared on the show. For instance, David Arquette, who played the role of Malcolm, Phoebe's stalker in season three, dated Courteney Cox, who played Monica, in real life. Similarly, Jennifer Aniston, who played Rachel, dated Tate Donovan, who portrayed Joshua, Rachel's love interest in the show.
It's no surprise that fans were curious about the cast's personal lives, and some even speculated that the show's plotlines were inspired by their real-life relationships. However, this has been denied by the cast and creators multiple times. The show's storylines were purely fictional and had no real-life implications.
In conclusion, while the Friends cast never dated each other, they did have romantic relationships with guest stars who appeared on the show. Nonetheless, the show's plotlines were not inspired by their real-life relationships, and the cast members always remained good friends and professional colleagues.
Trending now – Is Jennifer Aniston childfree?
Jennifer Aniston's Latest Romance: Who was her last partner?
Jennifer Aniston, the beloved actress, and Justin Theroux, an actor and filmmaker, had a long-lasting relationship that began in 2007. However, they only got together after reconnecting while filming the movie Wanderlust in 2011. After dating for a while, the couple decided to exchange vows in 2015 in a private ceremony. Unfortunately, the marriage did not last long, and they announced their separation in 2018.
Despite their split, Jennifer Aniston and Justin Theroux have remained amicable and supportive of each other. In an interview, Justin Theroux described Jennifer Aniston as his "ally" and said that they love and respect each other. It is always refreshing to see ex-couples part ways amicably and maintain a healthy relationship.
Although Jennifer Aniston is not currently in a relationship, she has been linked to several men in the past. However, she has maintained her privacy and has not confirmed any of these rumors. Fans of the star are eagerly waiting to see who she will date next, but for now, Jennifer Aniston is embracing her single life and focusing on her career.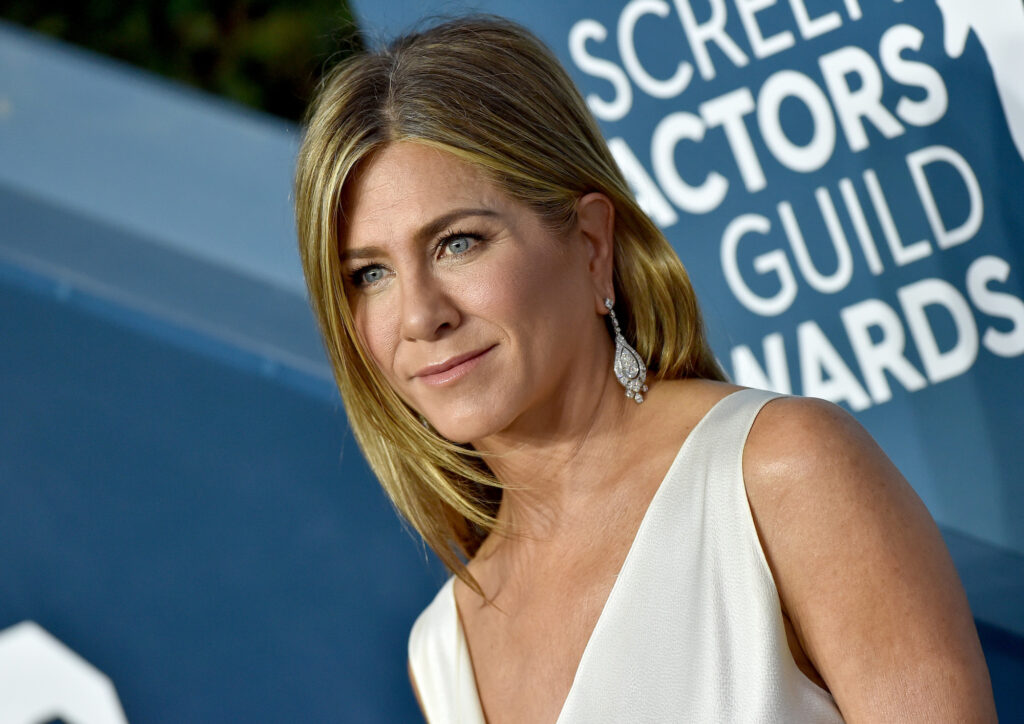 The Love Lives of the Friends Cast: Did They Ever Tie the Knot with Each Other?
When it comes to the Friends cast, fans often wonder if any of them ended up marrying each other. While the answer is no, one cast member did find lasting love with their spouse – Lisa Kudrow. The actress, who played the eccentric but lovable Phoebe Buffay, tied the knot with French advertising executive Michael Stern in 1995. In May 2022, the couple celebrated their impressive 27th wedding anniversary, proving that true love can indeed last in Hollywood.
It's interesting to note that while none of the Friends cast members ended up marrying each other, their on-screen chemistry and relationships have become iconic in pop culture. From Ross and Rachel's tumultuous romance to Chandler and Monica's unexpected love story, fans have been rooting for these characters to find happiness on and off the screen. While their real-life relationships may not have mirrored their on-screen counterparts, it's clear that the Friends cast shared a special bond that has endured long after the show ended.
"Uncovering the Most Prolific Dater among the Friends Cast".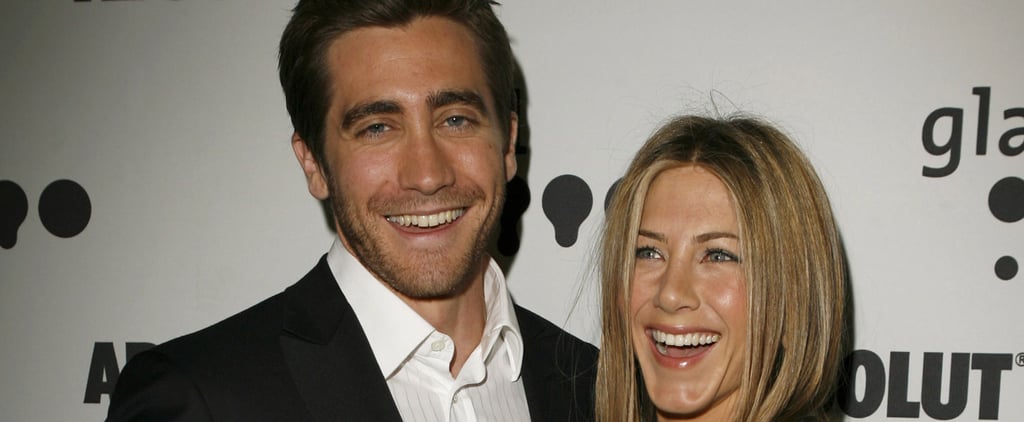 The beloved sitcom Friends has captured the hearts of millions of viewers with its endearing characters and relatable storylines. One of the most intriguing aspects of the show was the romantic relationships between the six main characters. While all of them had their fair share of flings and love interests, one character stood out when it came to dating the most – Joey Tribbiani.
According to a data analysis by Vulture, Joey had a whopping 17 different partners throughout the show's 10 seasons. This comes as no surprise given his reputation as a womanizer and his constant pursuit of attractive women. While he may not have always been successful in his endeavors, Joey's charm and persistence often landed him in bed with his conquests.
It's worth noting that Joey's high number of partners is significantly higher than the other characters. Rachel, who had the second-highest number of partners, had only slept with nine people throughout the series. This stark contrast highlights Joey's insatiable appetite for women.
Despite his reputation as a player, Joey's character was still beloved by fans for his humor, loyalty, and heart. His dating escapades provided many comedic moments throughout the show and showcased his endearing personality. In the end, it's safe to say that Joey's character left a lasting impression on viewers, both for his wit and his womanizing ways.
The Love Life of Friends Characters: Who had the Most Partners?
The romantic lives of the Friends characters were a key focus of the show, with each character having their fair share of relationships throughout the 10 seasons. But, who had the most lovers on Friends? According to an analysis by splitsider.com, it was Matt LeBlanc's character, Joey Tribbiani, who had the most sexual partners throughout the show's run. Joey had a staggering 17 partners, which is more than any other character. This is not surprising, given Joey's reputation as a ladies' man and his constant pursuit of women throughout the show.
Coming in at a close second were Lisa Kudrow's Phoebe Buffay and David Schwimmer's Ross Geller, who both had 16 partners each. Despite Phoebe's quirky personality and Ross's romantic nature, they both managed to match Joey's impressive number of partners. It's interesting to note that Phoebe's partners were often more unconventional, such as a gay ice dancer and a diplomat from a foreign country. Ross, on the other hand, had a more traditional approach to relationships, often getting back together with his on-again, off-again girlfriend Rachel.
Overall, it's clear that the Friends characters had eventful love lives, with each of them having their fair share of romantic relationships. However, it's Joey who takes the crown for having the most sexual partners, closely followed by Phoebe and Ross.
Discovering the Most Popular Friend: The Favorite Actor in Friends.
When it comes to the most liked actor in Friends, the answer is subjective and varies from person to person. However, if we look at search engine statistics, Jennifer Aniston seems to be the most popular among the Friends cast. Aniston played the character of Rachel Green, a fashion-conscious and relatable character that resonated with fans worldwide. Her portrayal of Rachel was so iconic and well-received that she even won an Emmy Award for her outstanding performance.
Aniston's popularity can also be attributed to her successful acting career after Friends. She has starred in numerous hit movies and TV shows and has become a household name in Hollywood. Fans appreciate her versatility as an actress and her philanthropic efforts outside of acting.
It's worth noting that all of the Friends cast members have their unique strengths and have amassed a significant fan following. Each actor brought their own charm and personality to their respective characters, which is why the show remains a fan-favourite even after all these years. Nonetheless, Jennifer Aniston's incredible performance on Friends and her subsequent success in the entertainment industry make her a top contender for the title of the most liked Friends actor.
The Friend Who Had the Fewest Romantic Relationships: Exploring Dating Patterns in Friends
Throughout the 10 seasons of the popular show 'Friends', Chandler Bing's love life was not as active as that of his friends. Chandler dated the least compared to the other main characters, Ross, Rachel, Joey, and Monica, who had several relationships and flings throughout the show. While Chandler was known for his witty humor and sarcasm, he struggled with finding the right person to share his life with.
Despite Chandler's limited dating life, he had a few serious relationships throughout the show. He dated Janice, a recurring character who was known for her signature laugh and her on-again, off-again relationship with Chandler. He also had a long-term relationship with Kathy, Joey's girlfriend, which caused a rift between the two friends. Furthermore, Chandler dated Aurora, a co-worker he met at his job with a data processing company, but the relationship didn't last long.
Chandler's limited dating life can be attributed to his commitment issues, which were often explored in the show. He had a difficult time committing to a serious relationship due to his fear of getting hurt or being vulnerable. This fear often made him push away potential partners or sabotage his relationships. However, in the end, Chandler found his soulmate in Monica, and they ended up getting married and starting a family together.
In conclusion, while Chandler Bing may have had the fewest romantic relationships among the main characters in the show 'Friends', his character arc showed growth and development in terms of his ability to commit and find true love. His journey was relatable to many viewers who may have also struggled with similar issues in their own lives.
The Mystery of Rachel's Past: Exploring the Number of Men She's Dated
Rachel Green, one of the main characters in the Friends sitcom, was known for her romantic relationships throughout the series. The audience witnessed her dating life from her on-and-off relationship with Ross to her flings with various men. But the question remains: how many guys did Rachel sleep with? Well, the answer is 19. That's right, Rachel had 19 intimate relationships throughout the series.
One of her more memorable relationships was with Paul Stevens, portrayed by Bruce Willis. He played the role of Rachel's much older boyfriend, who she eventually broke up with after realizing that they were at different stages in their lives.
Interestingly, Ross Geller, Rachel's on-and-off boyfriend throughout the series, was not far behind in the number of women he slept with. Ross' number is 17, which is only two less than Rachel's. Ross had his fair share of romantic relationships, including his marriage to Emily and his brief fling with Chloe, the girl from the copy shop.
In conclusion, Rachel slept with 19 men throughout the series, while Ross slept with 17 women. These numbers may seem high, but it's important to remember that the show spanned over ten seasons, and the characters' romantic lives were a significant part of the plotline.
A Deep Dive into the Kissing Habits of Friends Characters
The popular TV show "Friends" featured a lot of romantic moments between the characters. With ten seasons and a total of 236 episodes, it's no surprise that the characters kissed quite a few times. But who kissed the most on Friends?
Interestingly, it was Rachel Green who kissed everyone in the main "Friends" group. Throughout the series, Rachel shared a kiss with all of her male co-stars, including Ross, Chandler, Joey, and even Ross's son Ben.
While Rachel may have kissed the most people, other characters also had their fair share of romantic moments. Ross and Rachel, in particular, shared numerous kisses throughout the show's run. Chandler and Monica also had their fair share of steamy moments, including their first kiss in London and their romantic proposal in the final season.
Overall, the show was known for its romantic subplots and witty humor, making it a cultural phenomenon that is still beloved today. Fans will always remember the many kisses shared by the characters on "Friends," with Rachel being the only one to lock lips with everyone in the main group.
It's clear that the romantic relationships between the Friends cast members were just as intriguing as their on-screen romances. From crushes on Jennifer Aniston to actual relationships between cast members, it's no wonder why fans continue to be fascinated by their personal lives. With the recent Friends reunion special revealing even more juicy details, it's safe to say that the love lives of the Friends cast will continue to be a topic of interest for years to come.