Did the cast of Laguna Beach drink alcohol? This question has been one of the most asked about the popular reality show. While the entire cast was obviously under the legal drinking age at the time, they were often seen with red plastic cups at parties and bonfires. But what was really in those cups? The answer may surprise you. In this post, we'll also dive into other burning questions like who is the most successful cast member and do Lo and Lauren still talk? So, let's take a trip down memory lane and explore the world of Laguna Beach.
Unpacking the Truth: Did the Laguna Beach Cast Indulge in Alcohol?
When watching Laguna Beach, viewers couldn't help but notice the cast members at parties and bonfires with red plastic cups in their hands. However, it was never explicitly shown that the contents of these cups were alcoholic beverages. This was likely due to the fact that the entire cast was underage at the time of filming. Even some cast members, such as Kristin and Talan Torriero, were not yet 18 years old.
While it's impossible to know for sure what was in those cups, it's safe to assume that alcohol was present at many of the events shown on the show. However, it's worth noting that the show's producers did not want to promote underage drinking and therefore made a conscious decision not to show the cast members consuming alcohol on camera.
Despite this, the cast members have since opened up about their experiences with drinking during the filming of Laguna Beach. In an interview with US Weekly, former cast member Lo Bosworth admitted that she and her fellow cast members often drank alcohol while filming. "We drank a lot, for sure," she said. "We were always at parties, so we were drinking a lot."
Overall, while it was never explicitly shown on camera, it's clear that alcohol played a role in the social lives of the cast members of Laguna Beach.
>> Must read Did anyone from One Tree Hill dated in real life?
The Current Status of Lo and Lauren's Friendship: Are They Still in Touch?
Lauren Conrad and Lo Bosworth's friendship goes way back to their Laguna Beach days. Fans of the show have been curious about their relationship, and a commenter recently asked Bosworth if they still talked. Bosworth replied with a resounding "Yep!" and added that she has been living on the East Coast for more than a decade, so they don't talk as often as they used to. However, their friendship is still intact. It's always great to see long-lasting friendships, especially from a show that aired over a decade ago. It's clear that their bond goes beyond the show and that they genuinely care about each other's lives, regardless of the distance between them.
Trending now – Who is the most loved Bachelorette?
Discovering the Ultimate Champion of Laguna Beach: Which Cast Member Reigns Supreme?
When it comes to the most successful cast member of Laguna Beach, there is no doubt that Lauren Conrad takes the lead. Following her stint on the show, the reality star has gone on to become a successful author, fashion designer, and entrepreneur. Her hard work and dedication have certainly paid off, as she has amassed an estimated net worth of $40 million, according to Celebrity Net Worth.
Lauren's success can be attributed to her ability to leverage her reality TV fame into a profitable career. She has written several best-selling books, including a series of young adult novels and a memoir. Additionally, she has launched several fashion lines and has even designed her own clothing collection for Kohl's.
Aside from her career accomplishments, Lauren has also built a strong personal brand that has resonated with fans. She has become a role model for young women, promoting positive body image and self-confidence. Her success has also allowed her to give back, as she has been involved in several philanthropic endeavors over the years.
All in all, it's clear that Lauren Conrad is the most successful cast member to come out of Laguna Beach. Her business acumen, dedication, and positive influence have made her a true icon in the entertainment industry.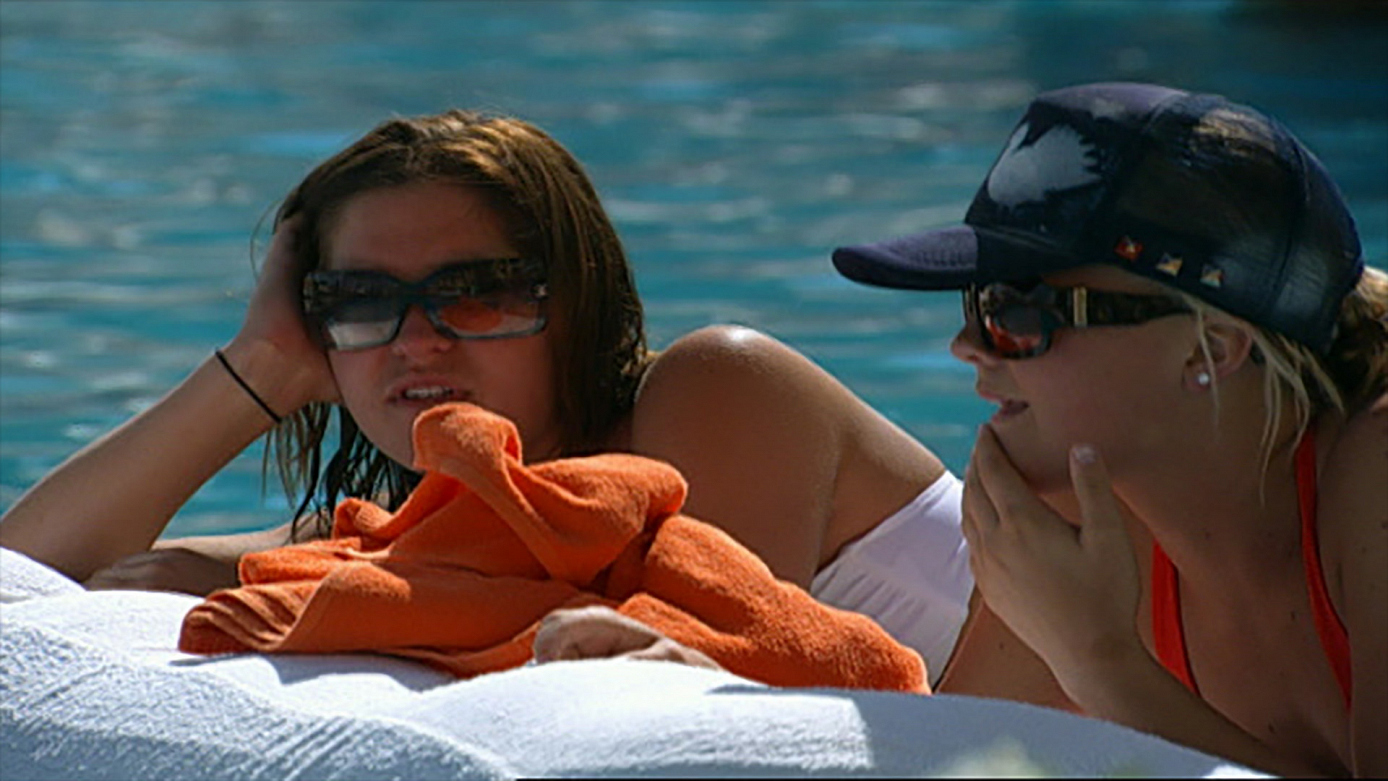 "Did Lo Attend Lauren's Big Day? A Look at the Laguna Beach Star's Wedding Guest List".
Lo Bosworth, who is still friends with Lauren Conrad, attended her wedding to William Tell and has now become a reliable source of information about the event. Lo recently spoke to The Huffington Post and confessed that she couldn't recall much about the wedding. Despite this, it's clear that the two friends share a strong bond, which has lasted since their time on the reality show Laguna Beach. Their friendship has endured through the ups and downs of life, and Lo's presence at the wedding is a testament to that. While Lo might not remember all the details of the wedding, it's clear that she was there to support her friend on her big day.
Keeping Up with Audrina and Lauren's Friendship: Are They Still in Touch?
Do Audrina and Lauren still talk?
The bond between Audrina Patridge and Lauren Conrad was a key storyline in the early seasons of Laguna Beach. The two even went on to star in a spinoff show, The Hills, together. However, their friendship came to an end, and it seems that the two have not been in contact for quite some time.
According to Audrina's book, "Unfortunately, one connection that didn't last was my relationship with Lauren, who doesn't really talk to anyone from the old cast." This statement confirms that the two haven't kept in touch, and it's not just a matter of distance or busy schedules.
Audrina goes on to reveal that there were issues between her and Lauren that were not suitable for the cameras, which may have contributed to the end of their friendship. This revelation is not surprising, as The Hills was known for its dramatic storylines and behind-the-scenes drama.
It's always sad to see friendships end, especially ones that started in the public eye. Fans of the show will undoubtedly remember the ups and downs of Audrina and Lauren's relationship, and it's a shame that they couldn't overcome their differences. Nonetheless, both women have gone on to have successful careers, and perhaps one day they'll be able to reconnect and put the past behind them.
Unveiling the Truth Behind Audrina's Employment at Epic.
Audrina Patridge's rise to fame began in 2006 when she was cast in the popular reality TV show "The Hills". The show followed the personal and professional lives of Audrina and her friends Lauren Conrad, Heidi Montag, and Whitney Port. During the show's production, Audrina worked for several companies, including Quixote Studios and Epic Records.
It's not uncommon for reality TV stars to take on various jobs and internships during the filming of their shows. Audrina's stint at Epic Records sparked rumors that she was pursuing a career in the music industry. However, it's unclear what her exact job title was and how long she worked for the record label.
Despite the lack of clarity surrounding her role at Epic, Audrina's time on "The Hills" undoubtedly helped boost her public profile and kickstart her career. She quickly became a fan favorite and a household name, with many viewers tuning in each week to see what drama would unfold.
Overall, while the details of Audrina's time at Epic Records may be hazy, it's clear that her stint on "The Hills" was a pivotal moment in her career and helped launch her into the public eye.
The Wealthiest Star of Laguna Beach: Who Holds the Crown?
Lauren Conrad, the famous author and former reality star, has managed to accumulate an impressive estimated net worth of $40 million, as per Celebrity Net Worth. Her success can be attributed to her hard work and determination to succeed in various ventures. After her time on Laguna Beach, she went on to star in The Hills, which propelled her to further fame and success.
Conrad's entrepreneurial spirit has also contributed to her wealth. She has developed her own fashion line, LC Lauren Conrad, and authored several bestselling books, including the L.A. Candy series. Additionally, she has a successful lifestyle website, LaurenConrad.com, that features everything from fashion and beauty to home decor and entertaining.
Despite her tremendous success, Conrad has remained humble and grounded, and continues to inspire many with her work ethic and dedication to her craft. It's no surprise that she is regarded as the richest cast member from Laguna Beach, with a net worth that surpasses all of her co-stars.
Famous Residents of Laguna Beach: Who Calls this Coastal Town Home?
Laguna Beach, California has been home to numerous famous personalities over the years. Casey Reinhardt is one of the notable individuals who call Laguna Beach home. She is the owner of Casey's Cupcakes, which has won several awards, including Food Network's Cupcake Wars. Casey Reinhardt rose to fame after appearing on the MTV reality show, "Laguna Beach, The Real Orange County."
Another famous personality to have lived in Laguna Beach is John Steinbeck. Steinbeck wrote his famous novel "Tortilla Flat" while living in Laguna Beach at 504 Park Avenue. His work went on to win the Pulitzer Prize for Fiction and became a staple in American literature.
Timothy Leary, a psychologist and LSD advocate, is another famous resident of Laguna Beach. His work on consciousness expansion and psychedelic drugs made him a counterculture icon in the 1960s.
Greg MacGillivray, a filmmaker who has produced and directed numerous award-winning films, is also a resident of Laguna Beach. His work has won several Academy Awards and has been instrumental in advancing the documentary film genre.
In conclusion, Laguna Beach has been home to several famous personalities, including Casey Reinhardt, John Steinbeck, Timothy Leary, and Greg MacGillivray. These individuals have contributed significantly to their respective fields, and their work has left a lasting impact on society.
Discovering the Owner of Laguna Beach House
Laguna Beach House, a charming boutique hotel located just a few blocks from the beach, has been a popular destination for travelers seeking a relaxed and comfortable stay in the heart of Laguna Beach. The ownership of this hotel has been a topic of discussion among locals and visitors alike, with many wondering who the lucky owner is. Well, the answer is not as grand as the Montage Laguna Beach Resort Hotel, but it is still interesting nonetheless.
Laguna Beach House is owned by a private investment firm known as Pacifica Hotels. The company has a portfolio of over 30 hotels located across the United States, and Laguna Beach House is just one of their many properties. Pacifica Hotels is known for its commitment to providing guests with exceptional service and creating unique experiences at each of their hotels.
While the ownership of Laguna Beach House may not be as flashy as the Montage Laguna Beach Resort Hotel, it is still an attractive property with its cozy rooms, outdoor pool, and proximity to the beach. Guests can enjoy the laid-back atmosphere of Laguna Beach while staying in a comfortable and stylish hotel that offers all the amenities they need for a memorable vacation.
In conclusion, Pacifica Hotels is the proud owner of Laguna Beach House, a charming boutique hotel that has been a popular destination for travelers seeking a relaxed and comfortable stay in the heart of Laguna Beach. While it may not have the same price tag as the Montage Laguna Beach Resort Hotel, it is still a valuable property that offers guests a unique and memorable experience.
The sale price of Hotel Laguna: What was it?
The luxurious Hotel Laguna is an iconic property located at 30801 South Coast Highway in Laguna Beach. It was recently sold to Tilman Fertitta, the owner of Landry's and the Houston Rockets, for a whopping $641 million. This deal was finalized on November 9 and was recorded only recently. The 259-room Montage Laguna Beach is a premium property that offers a breathtaking view of the Pacific Ocean. Its sale for such a staggering amount speaks volumes about its worth and the kind of clientele it caters to. With its luxurious amenities, world-class service, and stunning location, the Montage Laguna Beach has become a destination in its own right.
While the cast of Laguna Beach may have been seen with red cups at parties, the contents were never revealed on the show. Despite the drama and relationships that played out onscreen, it's heartening to see that some cast members, like Lo and Lauren, have remained close friends. And while many have pursued different paths, it's clear that the cast member who has achieved the most success is undoubtedly Lauren Conrad. As for the town of Laguna Beach itself, it's home to both famous residents and the luxurious Laguna Beach House hotel, which was recently sold for a hefty sum. Overall, the legacy of Laguna Beach continues to fascinate and entertain fans to this day.