Becoming a film critic may sound like a glamorous job, but it's far from easy. While it's true that the most famous movie critics have become household names, the road to that level of success is often long and arduous. In fact, many critics start out writing film reviews as a passion project, with little expectation of earning any money. But what makes a good film critic, and are they still relevant in today's movie landscape? Let's explore these questions and more, as we delve into the world of film criticism.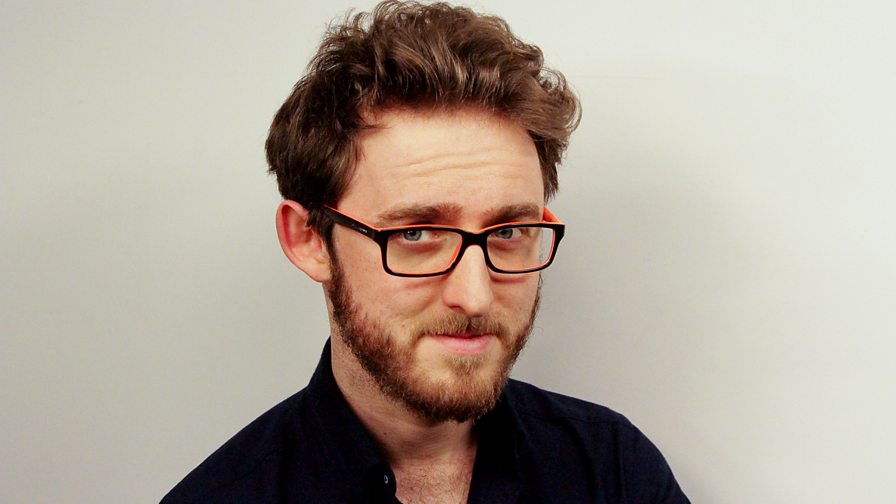 The Difficulty of Pursuing a Career as a Film Critic.
Becoming a film critic is undoubtedly a challenging task. It requires a deep understanding of cinema, an ability to articulate one's opinions, and a willingness to work tirelessly without any guarantee of financial gain. Many aspiring critics work for years before they can establish themselves in the industry.
In addition to being knowledgeable about cinema, a film critic must possess exceptional writing skills. He or she must be able to craft compelling and insightful reviews that resonate with readers. To do this, the critic must be well-versed in film theory, genres, and styles, and have a strong understanding of storytelling and character development.
It's worth noting that many film critics begin their careers as amateurs, writing reviews as a hobby or for free. This is because the film industry is notoriously difficult to break into, and paid positions are limited. Therefore, passion for film is a must for anyone considering a career in film criticism.
In short, while it may not be impossible to become a film critic, it is undoubtedly a challenging and time-consuming process. Nevertheless, for those who are passionate about cinema and possess the necessary skills, a career in film criticism can be incredibly rewarding.
>> Must read Is it hard to make a living as a voice actor?
Exploring the World of Movie Criticism: Identifying the Most Prominent Figure in the Industry
When it comes to the most famous movie critic, the name that comes to mind for many people is Roger Ebert. Born on June 18, 1942, in Urbana, Illinois, Ebert became a well-known film critic, journalist, screenwriter, film historian, and author. He started his career as a film critic for the Chicago Sun-Times in 1967 and quickly gained popularity with his insightful and witty reviews. Ebert was not only a great writer but also a great communicator, his reviews were accessible to both film scholars and everyday moviegoers.
Ebert's influence on the world of film criticism is undeniable. He was the first film critic to win a Pulitzer Prize for Criticism in 1975, and he went on to become a household name through his television show "Siskel & Ebert" with fellow critic Gene Siskel. The show was popular for its "thumbs up, thumbs down" rating system, which simplified movie reviews, making it easier for audiences to understand.
Ebert's career as a film critic spanned over four decades, and he reviewed thousands of films during that time. His reviews were known for their sharpness and honesty, and he was never afraid to speak his mind, even if it meant going against the popular opinion. Ebert passed away on April 4, 2013, at the age of 70, but his legacy as a film critic lives on. He remains one of the most respected and influential movie critics of all time, and his impact on film criticism will be felt for generations to come.
Trending now – Is it worth being a background actor?
The Difficulty of Being a Critic: A Perspective.
Becoming a film critic may seem like an easy job, as it involves watching movies and sharing your opinion about them. However, being a good movie critic is not an easy task. Many people tend to think that criticizing a movie is simply pointing out the flaws and highlighting what could have been done better. While constructive criticism is an essential part of reviewing a movie, it is not the only factor that determines the quality of a review.
As the quote suggests, criticism without a solution is just an inflation of the critic's ego. A good critic needs to be able to analyze the movie's strengths and weaknesses and provide constructive feedback that can help filmmakers improve their craft. This requires a deep understanding of the art of filmmaking and the ability to articulate your thoughts and opinions in a clear and concise manner.
Moreover, becoming a successful film critic also requires a lot of hard work and dedication. You need to be constantly watching movies, keeping up with the latest trends in the film industry, and honing your writing skills. It takes time to build a reputation as a credible and respected critic, and you may face criticism and backlash for your opinions.
In conclusion, being a film critic is not an easy job. It requires a combination of knowledge, skill, and dedication to provide insightful and helpful reviews. While the job may seem glamorous, the reality is that it is a challenging and demanding profession that requires a lot of hard work and perseverance.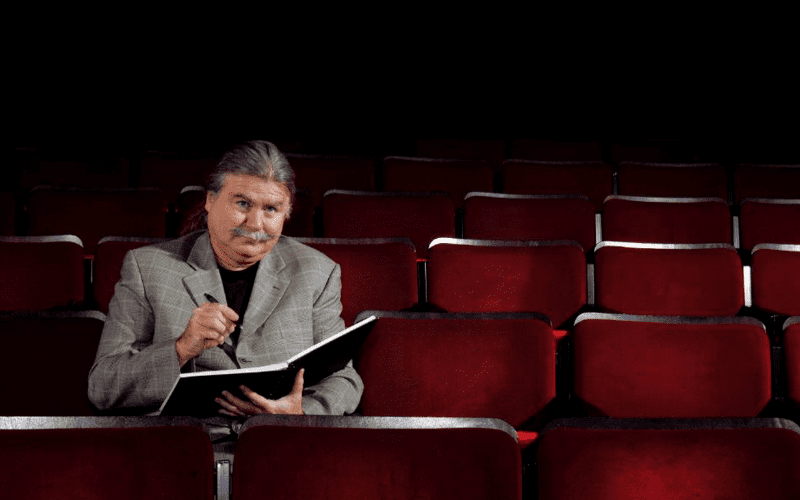 The Qualities that Define an Effective Movie Critic
When it comes to being a film critic, it's not just about watching movies and sharing your opinion. A good film critic needs to have strong writing skills and be able to communicate their thoughts and ideas in an entertaining and informative way that engages their readers. This means having a deep understanding of proper grammar, sentence structure, and literary devices to create a unique and engaging writing style.
To develop these skills, aspiring film critics should study the art of writing and storytelling by reading quality analyses of films and learning from established critics. By doing so, they can learn to identify important themes, motifs, and symbolism in films and develop their own analytical skills.
It's also important for a film critic to build a portfolio of their work. This can include writing reviews of films, attending film festivals, and even creating video content. By building a portfolio, aspiring critics can demonstrate their expertise and establish themselves as a trusted source of information and analysis.
In conclusion, being a good film critic requires more than just watching movies and sharing opinions. It requires a dedication to the craft of writing and storytelling, a deep understanding of film analysis, and a commitment to building a strong portfolio. By honing these skills, aspiring critics can establish themselves as respected and influential voices in the world of film criticism.
The Pertinence of Movie Critics in the Modern Film Industry.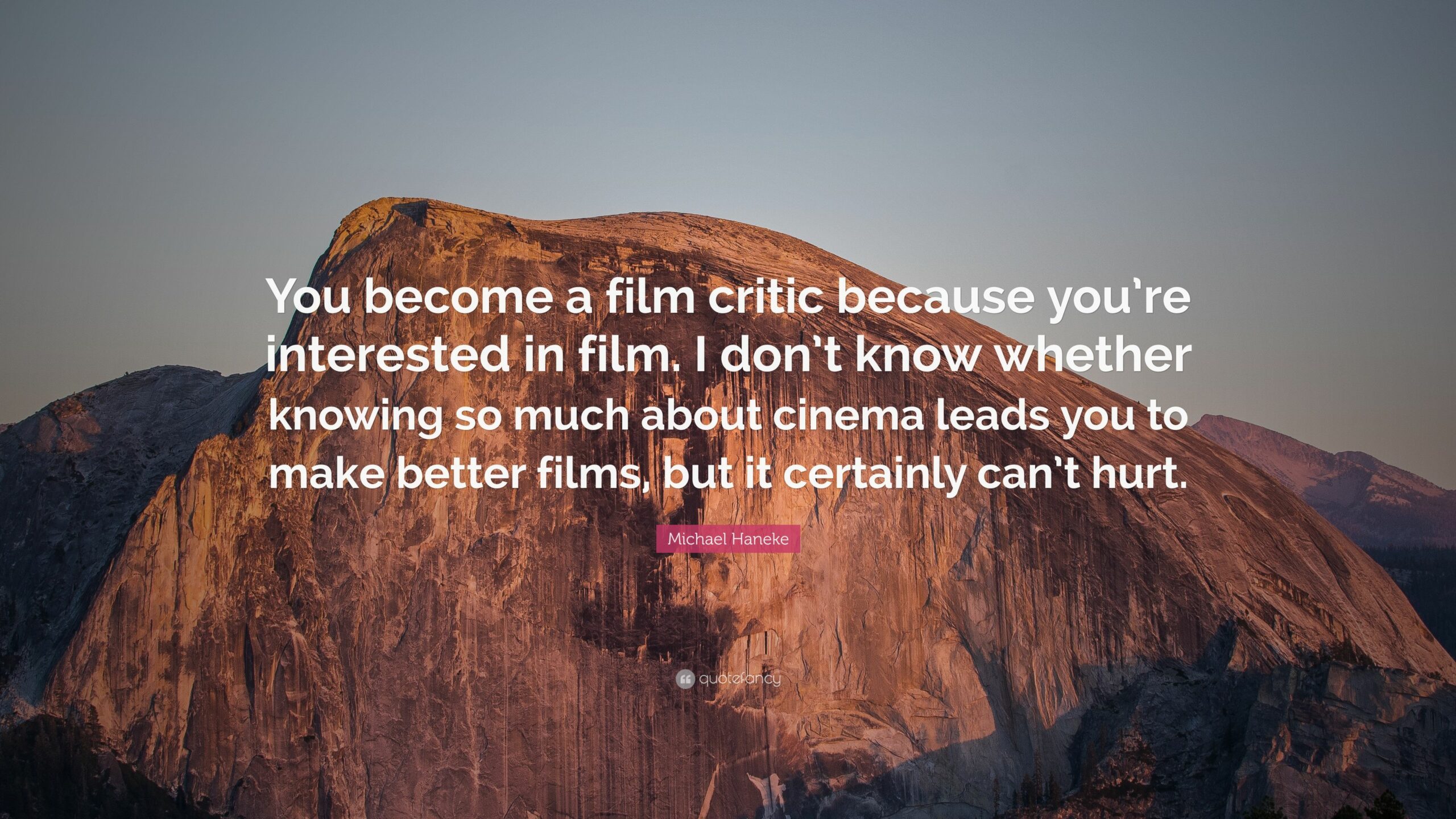 Film critics have been around since the early days of cinema, and they continue to play a significant role in the film industry today. Some people argue that the advent of social media and the democratization of content creation has rendered the opinions of professional critics moot. However, this couldn't be further from the truth.
Movie critics provide a unique perspective on films that casual viewers might not pick up on. They analyze a movie's plot, characters, cinematography, and other elements in great detail, offering valuable insights into what worked and what didn't. This information is useful not only for filmmakers looking to improve their craft but also for moviegoers who want to know whether a particular film is worth their time and money.
Furthermore, film critics provide commentary on the state of the creative and media industry as a whole. They offer insights into the trends and themes that are emerging in films, as well as the issues and challenges that are facing the industry. This information is invaluable for anyone who wants to understand the direction that the film industry is moving towards and the impact that it's having on society.
In conclusion, movie critics are still relevant today, and their opinions and insights are as valuable as they've ever been. While social media has given rise to a new breed of amateur critics, professional critics continue to provide a level of expertise and analysis that cannot be replicated by just anyone. So the next time you're deciding whether to see a movie or not, don't discount the opinions of the professionals – they just might save you from wasting your time and money.
The Ultimate Guide to the Greatest Movie of All Time, as per Critics' Ratings
Citizen Kane, a film released in 1941, directed and starred by Orson Welles, has been hailed as the best movie of all time by several international polls. It has secured the top spot in the British Film Institute's Sight and Sound decennial poll of critics for five consecutive decades. The film's narrative structure, cinematography, and innovative techniques have made it a timeless classic. It tells the story of a powerful newspaper magnate's life and his descent into madness and isolation. Citizen Kane's influence on filmmaking and popular culture cannot be overstated, and it continues to inspire and captivate audiences to this day.
Unveiling the Ultimate Movie Critic – Who Holds the Crown?
Roger Ebert is considered one of the most significant film critics globally, and his contributions to the film industry are immeasurable. He is famous for popularizing the phrase "two thumbs up" when reviewing a film, which became a trademark of his show, "Siskel & Ebert." Ebert's approach to film criticism was considered kinder and more balanced than most other critics. He was known for his ability to connect with audiences through his writing and was often praised for his wit and humor.
Ebert began his career as a film critic for the Chicago Sun-Times in 1967, where he remained until his death in 2013. He won the Pulitzer Prize for Criticism in 1975, becoming the first film critic to receive the award. He also authored several books on film criticism and co-hosted various television shows about movies.
Ebert's contribution to film criticism has been significant, and his critical voice is still relevant today. He brought a new level of credibility and artistry to the field of film criticism and helped to shape the way we view and appreciate movies. His legacy lives on through his writing, and his influence can still be felt throughout the film industry.
Is Being a Movie Critic a Lucrative Career Choice?
Becoming a movie critic is not only about the passion for movies, but it is also a career that can provide some financial benefits. While it is true that some of the most popular movie review blogs or YouTube channels can make millions, the reality is that many movie review writer jobs only pay a modest amount.
According to sources, a movie critic can earn anywhere from $10 to $100 per article, with $100 being on the higher side. This amount may seem low, but it is important to note that the payment depends on the publication or platform, the experience of the critic, and the length and quality of the article.
However, top movie critics who have established their credibility and have a huge following can earn six figures. Their salary comes from a combination of writing articles, appearing on TV or radio, and speaking at public events. In addition, some movie critics have even landed book deals or have become consultants for film studios.
It is worth noting that being a movie critic is not just about the money. Writing about films and sharing your opinions can be a fulfilling experience for those who are passionate about the industry. While it may be a challenge to make a decent living solely from writing movie reviews, it is possible to turn it into a profitable career with dedication, hard work, and a bit of luck.
The Top-Paying Career in the Film Industry: Who Earns the Most Money?
In the film industry, the role of a director is considered one of the most prestigious and highest paying jobs. Directors are responsible for the overall vision and creative direction of a film. They have to manage the script, cast, crew, and the final production to ensure that the film is made to its best potential. As the captain of the ship, they are the ones who make critical decisions that can affect the outcome of the film.
The salary of a director can vary depending on their experience, reputation, and the scale of the film. Some directors earn around $250,000 per year for low-budget films, while others can earn up to $2 million or more for blockbuster movies. The average salary of a director is around $92,220 per year, according to the Bureau of Labor Statistics.
Directors who have made a name for themselves in the industry can negotiate higher salaries and earn a percentage of the film's profits. Some renowned directors like Steven Spielberg, Christopher Nolan, and James Cameron have earned millions of dollars for their successful films like Jurassic Park, The Dark Knight, and Avatar, respectively.
In conclusion, becoming a director in the film industry is not an easy feat, and it requires a lot of hard work, creativity, and dedication. However, if you succeed, it can be one of the highest paying jobs in the industry. Directors are responsible for bringing stories to life on the big screen, and their work can inspire and entertain millions of people worldwide.
Unveiling the Leading Voice in Film Criticism: Determining the Most Revered Critic
When it comes to the most respected film critic, the late Roger Ebert is a name that immediately comes to mind. Born in Urbana, Illinois in 1942, Ebert began his career as a journalist before becoming a film critic. His reviews were syndicated across the country, and he became known for his thoughtful and insightful critiques of movies. Ebert was also a prolific author, having written several books on film and screenwriting. He was widely regarded as one of the most influential film critics of all time, and his reviews were known for their accessibility and clarity. Ebert passed away in 2013 at the age of 70, but his legacy as a respected and beloved film critic lives on.
: Becoming a film critic is not an easy path to take, but it can be a fulfilling one for those who are passionate about film. A good film critic should have a deep knowledge of film and be able to provide insightful analysis and thoughtful criticism. While the role of movie critics may have changed over time, they are still relevant in helping audiences navigate the overwhelming amount of content available. And while it may not be the highest paying job in the film industry, it can be a rewarding career for those who are dedicated to their craft. Ultimately, the best movie of all time according to critics may vary, but what truly matters is the impact that film has on individuals and society as a whole.