Are you a fan of the hit TV show Bones? Do you remember the heart-wrenching moment when Wendell was fired from the Jeffersonian? In this blog post, we will delve into why Wendell was let go and explore other key moments in the show, such as Hodgins losing all his money and Booth's departure. We will also answer burning questions like, did Hodgins ever walk again and is he paralyzed in real life? So sit back, relax, and let's jump into the fascinating world of Bones.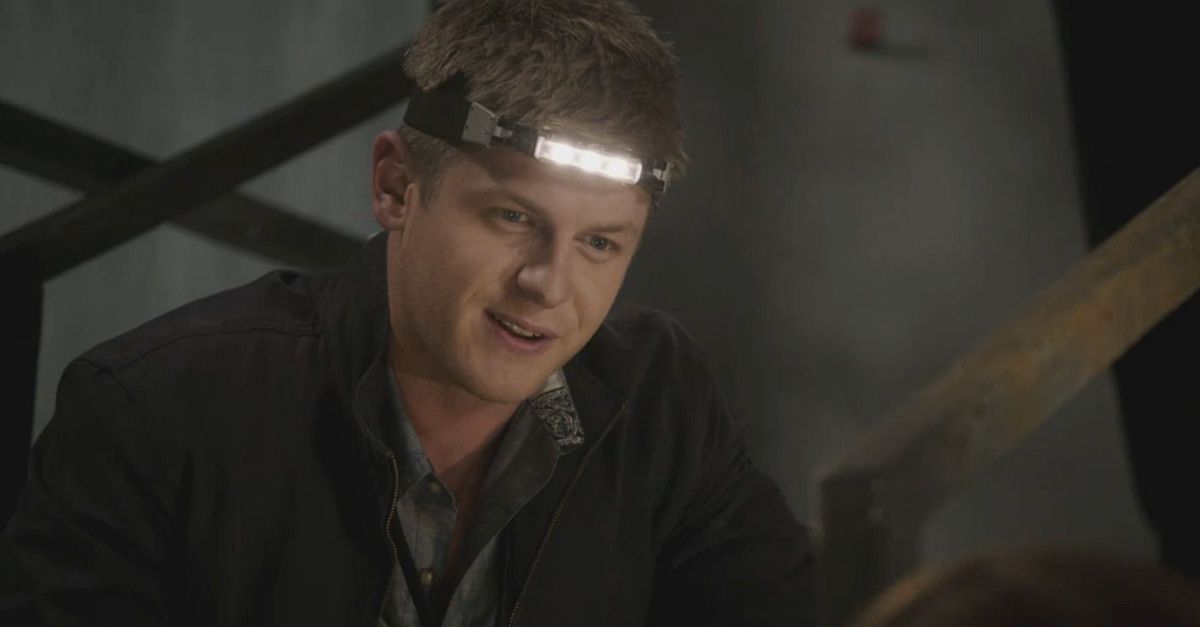 The Reason Behind Wendell's Departure from Bones
In the TV show Bones, Wendell is a fan-favorite character, and his sudden firing came as a shock to many viewers. In the episode "The High in the Low," Wendell returns to the Jeffersonian to help the team with an investigation. However, upon the revelation that he has been using medicinal cannabis to help with his chemotherapy side effects, he is immediately fired by Dr. Saroyan.
Wendell's use of cannabis is not for recreational purposes; rather, it is to combat the nausea and weight loss that come with chemotherapy and to prevent the growth of cancer cells. Despite this, Dr. Saroyan's decision to fire him highlights the stigma surrounding cannabis use, even for medicinal purposes.
This episode sheds light on the challenges that cancer patients face, not just from the disease itself but also from the side effects of treatment. It also highlights the need for more education and acceptance around the use of medicinal cannabis. Overall, Wendell's firing on Bones serves as a reminder of the importance of compassion and understanding in the face of illness.
>> Must read Is Bones streaming on Netflix?
The Destiny of Hodgins' Wealth: Does He End Up Broke?
In season 8 of Bones, fans witness the devastating consequences of Christopher Pelant's vicious plan on Hodgins. Pelant, a notorious killer and hacker, hacked into Hodgins' accounts and drained all his money. This left Hodgins in a vulnerable financial situation, forcing him to make tough choices. Pelant's actions were not limited to Hodgins' accounts. He also used the same computer system to target a military drone at a school in Afghanistan, forcing Hodgins to decide between saving innocent lives or saving his money. In the end, Hodgins chose to let the computer keep running to prevent more casualties, and he lost all of his hard-earned money in the process.
The impact of Pelant's actions on Hodgins' financial stability was significant. Hodgins was known for his wealth, and the loss of his fortune was a significant blow to him. Fans of the show were left wondering if Hodgins would ever recover financially. The loss of his money also had a ripple effect on his relationships with other characters in the show, with some questioning his motives and integrity. The storyline added a new layer of complexity to Hodgins' character and highlighted the vulnerability of even the most financially stable characters on the show. Despite the setback, Hodgins remained resilient and determined to overcome the challenges thrown his way, making him one of the most beloved characters in the series.
Trending now – Who replaced JJ in season 11?
The Unexpected Departure of Booth From Bones: A Shocking Twist.
In the popular TV series 'Bones', the character of Seeley Booth, played by David Boreanaz, was a fan favorite. Booth, who is an FBI agent, had an undeniable chemistry with the show's protagonist, forensic anthropologist Dr. Temperance 'Bones' Brennan, played by Emily Deschanel. However, at the end of season 10, fans were left wondering how Booth left the show. The answer lies in the show's plot, where Booth and Brennan made a joint decision to leave their respective jobs to provide a stable life for their family, which had grown larger with the birth of their newborn son, Hank.
Booth's exit from the show was a significant moment for fans, and his departure left a void that couldn't be filled by any other character. David Boreanaz's portrayal of Booth was one of the main reasons for the show's success, and his chemistry with Emily Deschanel was unmatched. Fans were sad to see him go, but they were also happy that Booth and Brennan were starting a new chapter in their lives together with their son.
The departure of Booth from the show was a significant turning point, and it marked the end of an era. However, it also paved the way for new story arcs and characters that kept the show fresh and exciting. The legacy of Booth and Brennan's relationship and their contributions to the show will always be remembered by fans.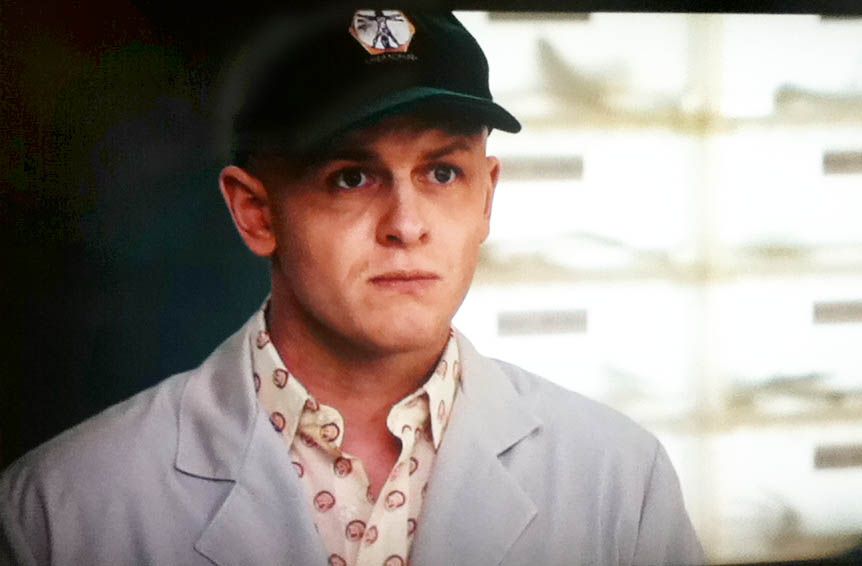 The Fate of Hodgins and Angela's Marriage: Are They Headed for Divorce?
In the popular television series Bones, the relationship between Angela and Hodgins was one that fans of the show were invested in. However, their relationship was not without its difficulties. In the season two finale, their wedding was interrupted when it was discovered that Angela was technically still married to Grayson Barasa from Fiji. This revelation left the couple's future uncertain and set the stage for the breakdown of their relationship.
In season four's "Yanks in the U.K.", Grayson finally signed the divorce papers, which could have been the start of a new chapter in Angela and Hodgins' relationship. However, it was not meant to be, as the couple found that they no longer trusted each other. This led to their eventual break up, leaving fans heartbroken.
The breakdown of their relationship was a significant moment in the series, as it marked the end of a long and tumultuous journey for the couple. While the show did not explore their divorce in detail, it was clear that their trust issues were a major factor in their separation. The storyline was a reminder that even the strongest relationships can be tested, and that sometimes, love is not enough to keep a couple together.
Overall, the divorce of Angela and Hodgins was a significant moment in the show's history, and it added a layer of complexity and realism to their relationship. The storyline served as a powerful reminder that relationships are not always perfect, and that even the most loving couples can face challenges that threaten to tear them apart.
The Fate of Hodgins' Mobility on Bones: A Closer Look.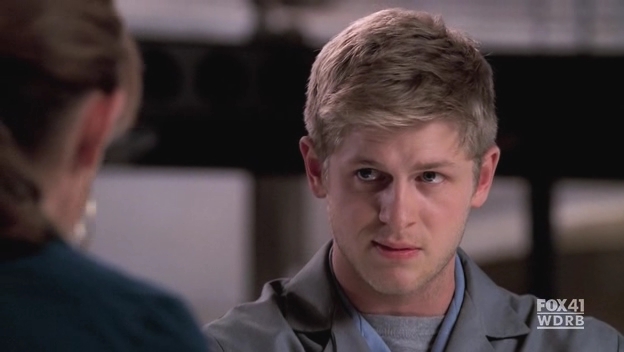 Dr. Jack Hodgins was one of the most beloved characters on the TV show Bones. The character, played by TJ Thyne, was known for his quirky personality and his expertise in entomology. However, Hodgins suffered a tragic accident that left him paralyzed from the waist down. Fans of the show were devastated when this happened, and many hoped that he would eventually regain his ability to walk.
Unfortunately, as the series progressed, it became clear that Hodgins would not be able to walk again. Despite undergoing many surgeries and treatments, he remained confined to his wheelchair. This was a difficult reality for both the character and the fans, who had grown to love Hodgins and his vibrant personality.
As the show came to a close, Hodgins remained in his wheelchair. While this was a disappointment for those who had hoped for a miracle, it was also a realistic portrayal of the challenges faced by those with disabilities. The show's creators should be commended for their willingness to tackle such a difficult topic and for their commitment to portraying it accurately.
In conclusion, while it is sad that Hodgins never regained his ability to walk on the show, his character remained an integral part of the story until the very end. Fans will always remember his strength, intelligence, and wit, and his portrayal will serve as a reminder of the challenges faced by those living with disabilities.
The Paralysis of Dr. Hodgins in Bones: Fact or Fiction?
In the popular TV series Bones, the character Jack Hodgins, played by T.J. Thyne, is left paralyzed from the waist down after an explosion in season 2. This has led some fans to wonder if Thyne is also paralyzed in real life. The answer is no, he is not. Thyne is an incredibly talented actor who does not require a wheelchair in his off-camera life.
It is not uncommon for actors to portray characters with disabilities, illnesses, or injuries that they do not have in real life. This is done in an effort to provide a more realistic portrayal on camera. It is a testament to Thyne's acting ability that he is able to convincingly portray a character who is paralyzed.
Thyne has been applauded for his portrayal of Hodgins and his ability to convey the character's frustration and determination to adapt to his new circumstances. It is important to remember that while the character Jack Hodgins may be paralyzed, T.J. Thyne is not. Acting is a craft that requires a great deal of skill and dedication, and Thyne's portrayal of Hodgins is just one example of the talent and effort that goes into making a TV show.
Goodbye to Angela and Hodgins from Bones
Angela and Hodgins were a beloved couple on the show Bones. Their relationship was a central part of the series, and fans were curious about their fate after the show ended. One question that comes up is whether they left the show at any point, particularly together.
While it was initially planned for Angela and Hodgins to leave for Paris, they ultimately decided to stay. This was because it was Hodgins' turn to stay at the Jeffersonian, where the show is set. However, it turned out to be a fruitful time for Angela's art career. In episode three, we get a glimpse of how her art has progressed since they decided to stay.
It's always interesting to see how characters evolve and grow on television shows. For Angela, staying at the Jeffersonian seems to have been a positive experience for her art career. As for Hodgins, it's unclear whether he benefited from staying or not, but it's clear that he and Angela are still together. Fans of the show will be happy to know that the couple stuck together, even if it meant putting their plans on hold for a while.
Uncovering the Extent of Pelant's Financial Gain from Hodgins.
In Bones, Pelant not only manipulated the team and caused them to question their abilities but also left them with significant financial losses. One of the victims of his schemes was Dr. Jack Hodgins. Pelant took away Hodgins' $4.6 billion account, leaving him financially devastated. However, in the end, with the help of FBI agent James Aubrey, they were able to track down the account to Dunlop. Aubrey's experience with his father's Wall Street schemes came in handy in convincing Dunlop to admit that he had the account, but it disappeared when Holt's body turned up.
This revelation was a relief for Hodgins, who was not only able to uncover the truth behind his lost account but also gained some closure on Pelant's wrongdoing. It shows that even though Pelant caused significant damage to the team, they were still able to find a way to undo some of the damage he caused. This storyline also highlights the importance of having trustworthy friends who can help when things get tough. With the help of Aubrey's experience and Hodgins' determination, they were able to get one step closer to justice.
Unveiling the Payment from Brennan to Angela
In the world of Bones, Brennan is not just a forensic anthropologist but also a successful author. As the show progressed, it was revealed that Angela, who is Brennan's best friend, played a significant role in helping Brennan with her novels. Although Angela didn't want credit for her contributions, she did accept a check for 25 percent of her payday. This shows the true nature of their friendship and that they always have each other's backs. It's interesting to note that Angela didn't want to take credit for her work, which shows her selflessness and dedication to her friend's success. Nevertheless, it's also important to acknowledge that Angela's help was a crucial factor in Brennan's success as a writer. This detail adds depth to the characters and their relationship, making it all the more enjoyable to watch.
The Fate of Hodgins' Lost Fortune: Will He Ever Recover His Money?
In the TV show Bones, Hodgins is a wealthy entomologist who is married to Angela Montenegro, an artist. However, his wealth takes a hit in season 10 when all his money is stolen by the notorious hacker, Pelant. The theft leads to the collapse of the Cantilever Group, the company Hodgins founded with his colleagues. This leaves Hodgins bankrupt and struggling to come to terms with his loss.
In the season 10 finale, Angela Montenegro comes to the rescue when she discovers where the stolen money is hidden. Despite Angela's efforts to retrieve the money, Hodgins is initially hesitant to take it back. He is still reeling from the loss of his company and feels that the money is tainted. He tells Angela to get rid of it, saying that he is done with the Cantilever Group and wants to move on.
However, in later seasons, we see that Hodgins does eventually get his money back. Although it is not explicitly stated how he retrieved it, it is implied that Angela kept the money safe and returned it to him when he was ready to accept it. This is a relief for fans who were worried about Hodgins' financial future and his ability to support his family.
In conclusion, while Hodgins' financial struggles were a major plot point in Bones, the show ultimately resolves his financial problems. Thanks to Angela's support and his own resilience, Hodgins is able to overcome the challenges he faces and come out stronger on the other side.
Wendell's firing on Bones was a result of him using medicinal cannabis to cope with his cancer treatment, which ultimately led to his termination from the Jeffersonian. Hodgins also faced financial turmoil, losing all his money to Pelant, but ultimately regained his wealth. Additionally, his paralysis was a major storyline throughout the series but the actor who played Dr. Hodgins, TJ Thyne, is not paralyzed in real life. While Angela and Hodgins faced some marital issues, they ultimately stuck together and did not leave Bones. The show ended with Booth leaving to start a new life with Brennan and their family.