In the latest Kardashian drama, Scott Disick finds himself at odds with the rest of the family. The reality star got into a heated argument with Kendall over feeling left out of the family, particularly after being excluded from Kourtney Kardashian's engagement to Travis Barker. The tension reached a boiling point, with Scott threatening to cut ties with the family altogether. In this post, we'll dive into the details of what happened between Scott and Kendall, who was left out of Kourtney's engagement, and more juicy Kardashian gossip. So, grab your popcorn and get ready for a wild ride.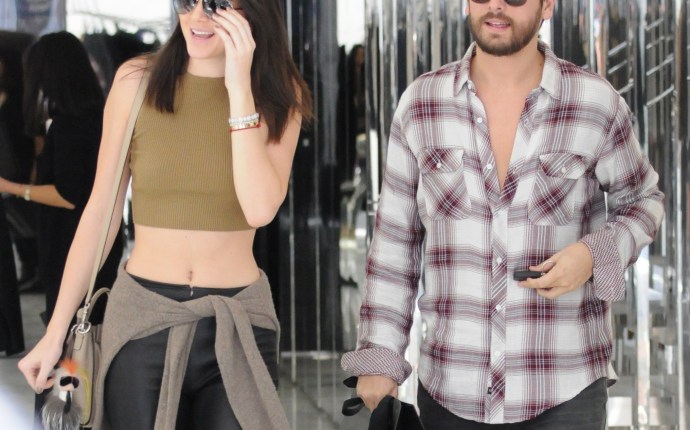 Uncovering Scott Disick's Actions Towards Kendall: A Revealing Account.
Scott Disick, the former partner of Kourtney Kardashian, has recently caused a stir in the Kardashian family. The cause of the drama was his ex Kourtney's engagement to Travis Barker. Scott, who has three children with Kourtney and has been part of the family for many years, felt left out and excluded from the family. This led to a heated argument between Scott and Kendall Jenner, Kourtney's younger sister.
The argument between Scott and Kendall escalated quickly, and Kendall eventually left the table. Scott then turned to Kris Jenner, who had witnessed the altercation, and expressed his feelings. He stated that if he "shouldn't be a part of this family anymore, I'd rather not be a part of it." This comment raised several eyebrows, and many people speculated that Scott might have been feeling insecure and excluded from the family's inner circle.
It's not clear what Kendall said to Scott during their argument, but it's obvious that the engagement news had affected Scott deeply. The Kardashians have always been a tight-knit family, and Scott has been a significant part of it for many years. However, the recent events have created a rift between him and the family. Whether Scott's relationship with the Kardashians will ever be the same is uncertain, but it's clear that he still has a lot of emotions tied up in the situation.
>> Must read How long were Kourtney and Travis together?
The Exclusive Guest List of Kourtney Kardashian: Who Didn't Make the Cut?
Kourtney Kardashian's wedding was a grand celebration that brought together her close friends and family members. However, there were a couple of notable absences from the guest list. One of them was Kourtney's ex-boyfriend, Scott Disick, who had been in an on-and-off relationship with her for almost a decade. While the reason for his exclusion from the wedding has not been made public, it is speculated that Kourtney's family did not want any drama or distractions on her big day.
Despite not being invited to the wedding, Scott made sure that his three children with Kourtney – Mason, Penelope, and Reign – were present at the event in Italy. In an Instagram post, he shared his excitement for his kids and their mom, and wished them a great time. However, instead of attending the wedding, Scott decided to take a solo trip to New York City.
It is not clear if Scott's absence from the wedding was due to his strained relationship with the Kardashian family or if it was a mutual decision between him and Kourtney. Nevertheless, Scott's absence did not seem to have affected his relationship with Kourtney or their children. Both Kourtney and Scott have been co-parenting their kids and have been seen spending time together at various family events.
Overall, while Scott Disick was not present at Kourtney Kardashian's wedding, his absence did not seem to have any negative impact on his relationship with Kourtney or their children.
Trending now – How old was Scott when he dated Sofia Richie?
Exploring the Motherhood Status of the Kardashians: Is Kendall Jenner the Sole Childless Celebrity?
Kendall Jenner is the only one among the Kardashian-Jenner siblings who does not have children yet. Her mother, Kris Jenner, recently made a comment about how it would be nice for Kendall to have a baby, considering she's the only one without kids. In response, Kendall revealed that her mother often reminds her that it's time to start a family. Kris would just randomly text her and say that she thinks it's time, leaving Kendall to question if the decision is entirely up to her.
It's not a secret that the Kardashian-Jenner clan is a tight-knit family, and they often share their lives with the world through their reality TV show. Kendall has been focusing on her modeling career, and it seems like motherhood isn't a priority for her at the moment. However, she hasn't entirely ruled out the possibility of having kids in the future.
Kendall's older sisters, Kourtney, Kim, and Khloe, all have children. Kourtney has three, Kim has four, and Khloe has one. Despite being the only one without kids, Kendall seems content with her current lifestyle and is not pressured to follow in her sisters' footsteps.
It's essential to note that motherhood is a personal decision, and no one should feel pressured to have children if they're not ready. Kendall is taking her time to make that decision, and when she does, it will be entirely up to her.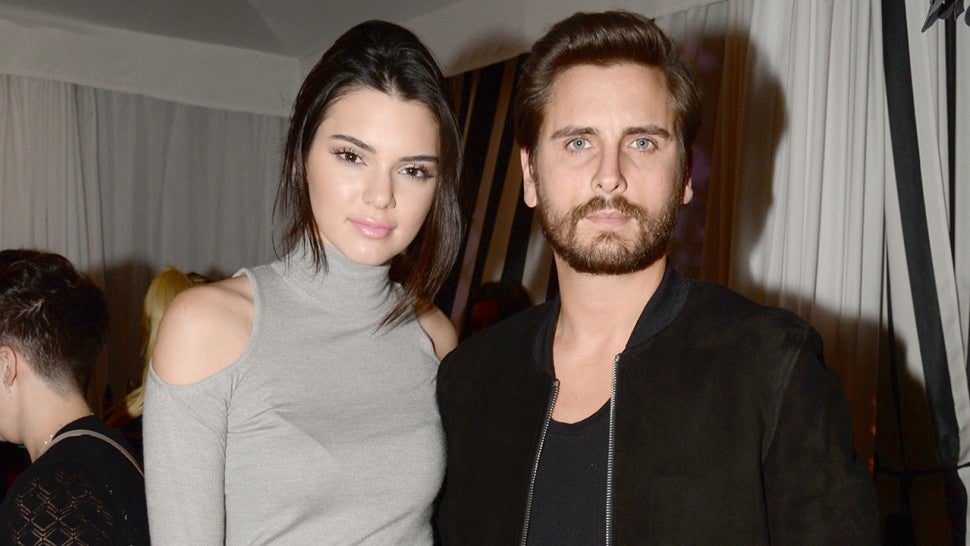 Kourtney's Reason for Saying No to Scott.
Kourtney Kardashian and Scott Disick's relationship has been a topic of discussion for years. They have had their fair share of ups and downs, and one of the significant downs was when Kourtney rejected Scott's proposal. However, in 2022, Kourtney revealed that it wasn't that she rejected Scott's choices, but she struggled with making decisions due to her indecisiveness. In an interview with Bustle, Kourtney mentioned that she felt like she had to consult a lot of people to help her decide things. This statement highlights the fact that Kourtney's indecisiveness played a significant role in their relationship, and it was not just about rejecting Scott's proposal. This revelation gives an insight into Kourtney's personality and how it affected her relationship with Scott.
Travis Scott's Presence at Kourtney Kardashian's Wedding: Was He There?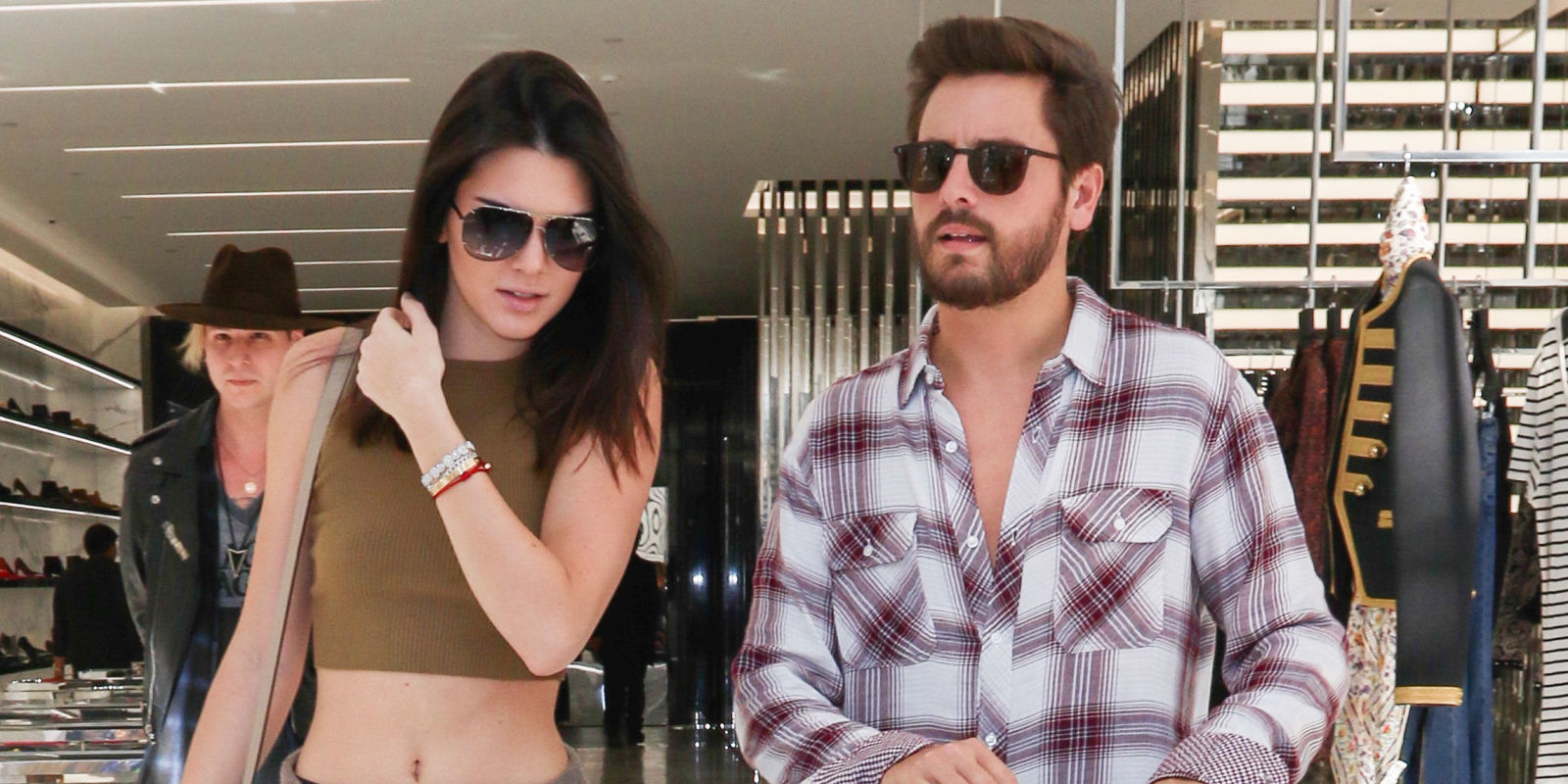 Kourtney Kardashian's wedding was a highly anticipated event, and fans were curious to know if her ex-boyfriend, Travis Scott, was in attendance. According to a source who spoke to E! News, Scott was indeed invited to the wedding but chose not to attend. It was reported that Kourtney extended an invitation to Scott, but she knew he wouldn't come. The insider stated that Kourtney wanted the focus to be on her and Travis and that having Scott there would have disrupted the dynamic.
It's not uncommon for exes to attend weddings, but in this case, Kourtney had to make a tough decision. She had to balance her desire to have a perfect wedding with the reality of her past relationship with Scott. It seems that Kourtney made the right choice, given that her wedding was a beautiful and memorable event.
Overall, Kourtney's decision to not have Scott attend her wedding was a wise one. She wanted the day to be about her and Travis, and she knew that having Scott there would have shifted the focus away from them. It's clear that Kourtney is committed to her new relationship with Travis and is willing to make tough decisions to ensure its success.
The Mystery Behind Caitlyn Jenner's Absence from Kourtney's Wedding.
Why Caitlyn Jenner Was Not Invited to Kourtney's Wedding
Despite Caitlyn Jenner being a significant part of Kourtney's life since she was 12, she was not invited to Kourtney's wedding. According to TMZ, the reason behind this was simply that Kourtney and her partner wanted to have a small, intimate ceremony. They have no hard feelings towards Caitlyn, who is still a part of their lives.
The absence of Caitlyn Jenner from Kourtney's wedding raises questions about the current status of their relationship. However, the source mentioned that there is no animosity between the two, and they still maintain a cordial relationship. While the exact reason for Caitlyn's omission from the guest list remains a mystery, it is clear that Kourtney and her partner wanted to keep the ceremony as private as possible.
It is worth noting that Caitlyn Jenner's relationship with the Kardashian-Jenner clan has been somewhat turbulent over the years. Her transition caused a rift between her and ex-wife Kris Jenner, and there have been several disagreements within the family regarding Caitlyn's memoir. However, it seems that Kourtney and her partner's wedding was not the place for any potential drama, and they opted to keep the guest list short and sweet.
Is There Still Friendship Between the Kardashians and Scott?
Scott Disick has been a part of the Kardashian family for many years, especially as he shares three children with Kourtney Kardashian. However, after the couple split in 2015, Disick lost his best friend. Despite this, the question remains whether or not the Kardashians are still friends with him.
It seems that the family has had a complicated relationship with Disick over the years. While they have not completely cut him off, there have been instances where they have distanced themselves from him. For instance, Kourtney was rumored to have rejected Disick's proposal to get back together.
Despite this, there have also been instances where the Kardashians have been supportive of Disick. For example, he was invited to Khloe Kardashian's 36th birthday party in June 2020. Additionally, Kris Jenner has been vocal about her love for Disick and has referred to him as one of her own children.
Overall, it seems that the Kardashians have a complicated relationship with Scott Disick. While they may not be as close as they once were, they still seem to keep in touch and support him in certain ways. Only time will tell if their relationship will continue to evolve in the future.
Scott Disick's Presence at Kourtney's Wedding: Fact or Fiction?
Scott Disick was invited to Kourtney Kardashian's wedding but he did not attend. According to an insider who spoke to E! News, Kourtney knew that Scott would not come even though she extended the invitation. The source stated that Kourtney wanted her wedding day to be all about her and Travis, and having Scott there would not be appropriate. It seems that Kourtney wanted to avoid any potential drama that could arise from Scott's presence.
It is not uncommon for exes to be invited to weddings, but it can also be a tricky situation to navigate. In this case, it appears that Kourtney made the decision to exclude Scott from her big day to ensure that the focus remained on her and her new husband. It is unclear whether this decision has affected their relationship or if they have reconciled since then. However, it is clear that Kourtney wanted her wedding day to be a special moment without any distractions or complications.
Has Scott Disick been shunned?
In the wake of rumors that Scott Disick has been excommunicated from the Kardashian-Jenner family, Kris Jenner has come out to set the record straight. Recently, Paper magazine shared the news on Instagram, which led to speculation that the father of Kourtney Kardashian's children had been kicked out of the family. However, Jenner was quick to deny the rumors and reassure fans that Scott is still a special part of their family. In a social media post, she emphasized that he will never be excommunicated from their family and that they love him. With this statement, Jenner has put all doubts to rest and made it clear that Scott is still very much a part of the Kardashian-Jenner clan.
The Current Status of Scott Disick and Khloe Kardashian's Friendship.
Despite the rumors that have been circulating, it is safe to say that Khloe Kardashian and Scott Disick are nothing more than just family to one another. While the two were once very close, things have changed over the years. It is true that Scott was very close to Khloe's ex-husband, Lamar Odom, and that may have affected their relationship to some extent. But even so, the two have always maintained a level of respect and civility towards each other.
It is important to note that Scott has had his fair share of struggles over the years, including substance abuse issues and personal problems. However, Khloe has always been supportive of him and has tried to help him in any way that she can. She has always been there for him when he needed her, but it is clear that their relationship has changed over time.
Despite the fact that Scott and Khloe are no longer as close as they once were, they still remain a part of each other's lives. They are still family, and they will always have that bond. While they may not be as close as they once were, they still have a lot of love and respect for each other, and that is something that will never change.
The Kardashian-Jenner family is no stranger to drama, and it seems that Scott Disick is at the center of it once again. His recent outburst over feeling left out of the family due to Kourtney's engagement to Travis Barker has caused tension, with Kendall also being caught in the crossfire. However, it remains to be seen if Scott will be excommunicated from the family for his behavior or if they will work things out. One thing is for sure, though – the Kardashians are never far from the headlines.