Are you a fan of the hit TV series Girls? If so, you may be wondering about some of the show's biggest moments and characters. From Hannah's age to her relationships, there's a lot to unpack in this groundbreaking show. In this post, we'll explore some of the most memorable moments from Girls, including why Hannah and Adam broke up, why Jessa disappeared in season 2, and much more. So, put on your favorite episode and let's dive in! Get ready for a journey through the lives of Hannah, Jessa, Marnie, Charlie, and Adam as we explore their relationships, breakups, and everything in between.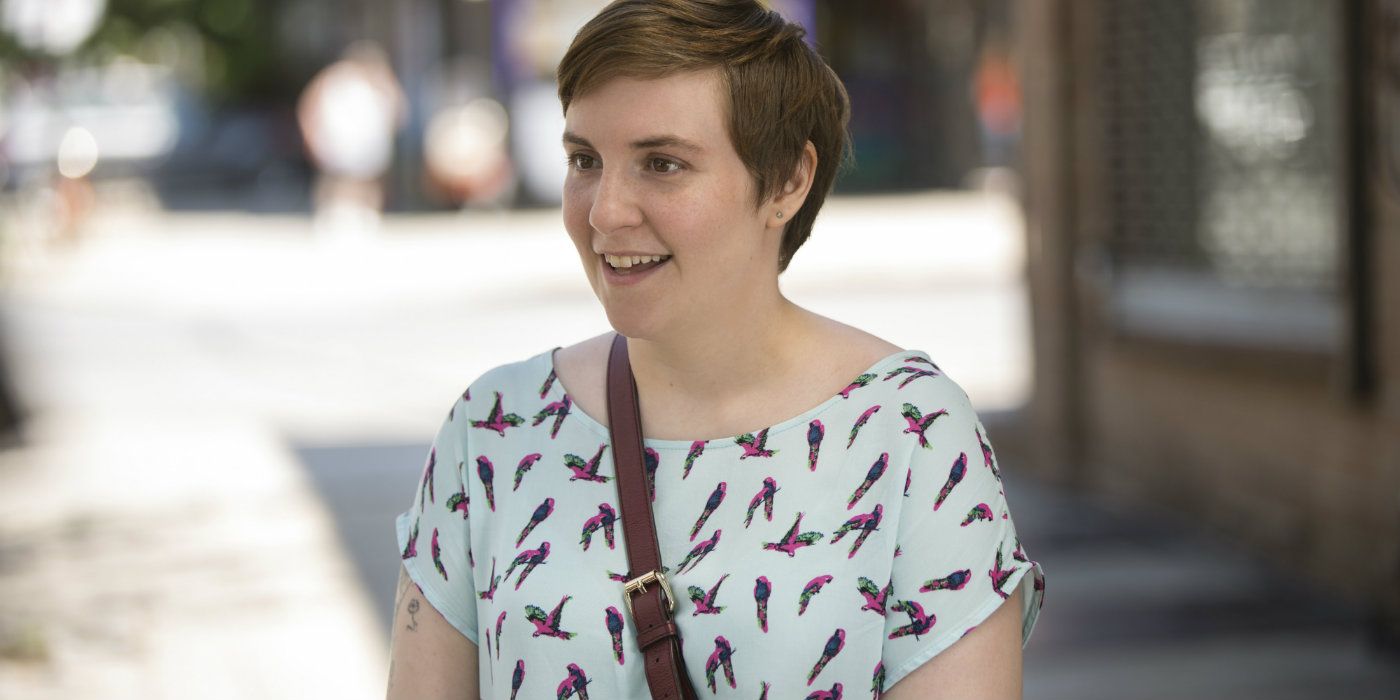 Unveiling Hannah's Age in the Popular TV Series "Girls"
Hannah Horvath, the protagonist of the hit HBO series Girls, is introduced to viewers as a 24-year-old who is struggling to find her place in the world. While some may argue that 24 is still quite young, Hannah's character is portrayed as being immature and narcissistic, which makes her feel even younger. Her lack of direction in life is evident as she bounces from one job to another without any clear goals or aspirations.
It's not surprising that Hannah's parents begin to withdraw their support when they realize that she is not taking responsibility for her life. This is a common theme for many young adults in their early twenties, as they start to navigate the challenges of adulthood. However, Hannah's immaturity and lack of self-awareness make it difficult for her to see her own faults and take responsibility for her actions.
Throughout the series, we see Hannah grow and mature, though not always in a linear fashion. She experiences love, heartbreak, and a range of other emotions that force her to confront her own flaws and make changes. As viewers, we get to witness her journey and see how she navigates the challenges of adulthood.
>> Must read Did Hannah quit or get fired from Summer House?
Uncovering the Truth: Speculations on Adam and Jessa's Relationship Status
In Girls, Adam and Jessa's romantic relationship takes a surprising turn in season 5. The two characters become friends while attending AA meetings together, and eventually, they sleep together. The unexpected hookup creates a rift in Jessa's friendship with Hannah, as Hannah had previously dated Adam for a significant amount of time.
As the show progresses, we see that Adam's acting career takes off. He lands a role on Broadway and also stars in a commercial for an anti-depressant. Despite his professional successes, Adam's love life remains complicated. He and Jessa continue to navigate their relationship, which is further complicated by their history with Hannah.
The relationship between Adam and Jessa is an interesting development in the show. It highlights the unexpected ways in which people's lives can intersect and shows the complexities of navigating relationships with ex-partners and close friends. The storyline also serves to illustrate the often-messy nature of life and the unpredictable paths that relationships can take.
Trending now – How old was Miley during Hannah Montana?
"Unveiling the Reasons behind Adam and Hannah's Relationship Breakdown".
"Why did Adam and Hannah break up?"
Adam and Hannah's relationship was tumultuous, to say the least. Despite their mutual attraction, they had several ups and downs throughout their time together. One of the major reasons for their breakup was their differing opinions on living arrangements. When Hannah decided to let her friend Elijah move in with her, Adam was taken aback. He wanted them to live together, but Hannah's decision made him feel like he wasn't a priority in her life anymore.
Their argument about living arrangements escalated into a heated exchange, and it ultimately resulted in their breakup. However, the situation took a dramatic turn when Adam was hit by a car after storming out of their argument. The accident was not serious, but it added to the emotional turmoil of their breakup.
Despite their differences, Adam and Hannah continued to have a complicated relationship throughout the show. Their breakup was just one of many turning points in their journey together.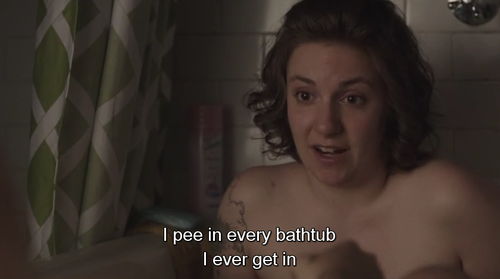 The Reasons Behind Marnie and Charlie's Split.
Marnie and Charlie's relationship was tumultuous and complicated. Despite the fact that Charlie was always there for Marnie, she took him for granted and didn't appreciate him enough. However, after realizing her mistake, Marnie went to Charlie's apartment to make amends and promised to be better. Charlie, being the forgiving person that he is, took her back. Nevertheless, their reunion didn't last long. Marnie, being her indecisive self, quickly realized that they were not meant to be together and agreed that they needed to end their relationship.
Their make-up sex was awkward and underwhelming, which could be interpreted as a sign that their relationship was doomed from the start. Despite the fact that they gave it another chance, it was evident that their problems were too deep-rooted, and they simply couldn't overcome them. In the end, Marnie and Charlie's break-up was necessary for both of them to grow and move on.
Adam's Love Journey in Girls: Who was His Final Partner?
In the HBO series Girls, Adam's love life is a rollercoaster ride. He has been in a relationship with multiple girls, including Hannah, Jessa, and Natalia. However, at the end of the series, it is revealed that Adam and Jessa are meant to be together. This comes as a surprise to many viewers who assumed that Adam would end up with Hannah, his long-time love interest.
Throughout the series, Adam and Hannah had an on-again, off-again relationship. They had a strong connection, but their relationship was plagued by Adam's commitment issues and Hannah's self-doubt. Eventually, they decided to break up for good, and Adam started dating Jessa.
Adam's relationship with Jessa was also tumultuous. They had a brief fling in season 1, which caused tension between Jessa and Hannah. They later rekindled their relationship in season 6, after Jessa had broken up with her boyfriend. Despite their past issues, Adam and Jessa realized that they were meant to be together and decided to give their relationship another chance.
The fact that Adam and Jessa end up together may come as a surprise to some viewers, but it is a testament to the show's commitment to realistic storytelling. Sometimes, the person you're meant to be with isn't the one you expected. In the case of Adam and Jessa, it took six years of turmoil for them to realize that they were the two that were supposed to be together all along.
The Curious Absence of Jessa in Season 2 Explained
In the first few episodes of Season 2 of Girls, viewers were left wondering why Jessa was missing in action. The writers of the show tried to explain her absence by saying that Jessa was on her honeymoon. However, rumors started circulating that the real reason for Jemima Kirke's absence was due to some personal issues. It was speculated that Kirke was not happy with the direction her character was heading in and was considering quitting the show.
This absence of Jessa was undoubtedly a cause of concern for fans who loved her idiosyncratic character. Jessa was one of the four main characters of Girls, and her presence was an integral part of the show's dynamic. Fans were left wondering how the show would progress without her.
Despite the rumors, Jemima Kirke returned to the show, and Jessa made a comeback in the third episode of Season 2. Her absence was explained by the fact that she had been on an extended honeymoon with her husband, Thomas-John. The explanation seemed plausible, but it is unclear whether it was a genuine reason or just a stalling technique used by the writers to give them time to sort out the issues with Kirke.
The Age of Hannah When She Conceived
The midrashic text suggests that Hannah was one hundred and thirty years old when she became pregnant with Samuel. This is a remarkable age for pregnancy, even in ancient times. The text also notes that Jochebed, Moses' mother, was the same age when she gave birth to him. The comparison between Samuel and Moses is a common theme in Rabbinic literature, highlighting the similar attributes of these two important figures in Jewish history.
It is worth noting that the age of one hundred and thirty years old is not to be taken literally, but rather symbolically. In Jewish numerology, the number one hundred and thirty is associated with the concept of renewal, and the idea that one can be reborn at any age. In this sense, the age of Hannah and Jochebed represent a spiritual rebirth, as they both give birth to children who will play important roles in the history of their people.
The age of Hannah at the time of her pregnancy is significant because it adds to the miraculous nature of Samuel's birth. Hannah had been barren for many years, and her prayer for a child was answered only after she made a vow to dedicate her child to God. The fact that she was able to conceive and give birth at such an advanced age is a testament to the power of her faith and the miraculous nature of Samuel's birth.
In conclusion, the midrashic text that suggests Hannah was one hundred and thirty years old when she became pregnant with Samuel is a symbolic representation of the concept of renewal and rebirth. The age of Hannah adds to the miraculous nature of Samuel's birth and highlights the power of faith in Jewish tradition.
Discovering the Name of Hannah's Baby Girl: A Meaningful Tale
Hanna and Martin Kinsella, the stars of The Real Housewives of Cheshire, recently welcomed their baby girl into the world. The couple introduced their adorable new addition in a stunning family photo shoot with OK! magazine, and revealed that they had named her Kimia.
The name Kimia is derived from the Persian word for alchemy, which refers to the process of transforming base metals into precious ones. The couple explained that they chose the name because they felt it was powerful and unique, just like their daughter.
Naming a child is a deeply personal decision and can often hold significant meaning. Hanna and Martin's choice of Kimia for their daughter is a beautiful tribute to the idea of transformation and growth. It's clear that the couple put a lot of thought and consideration into selecting the perfect name for their baby girl.
The family photo shoot captures the joy and happiness that comes with welcoming a new life into the world. Hanna and Martin look absolutely smitten with their daughter, and it's heartwarming to see them share their love with the world. The name Kimia adds an extra layer of specialness to their already beautiful family dynamic.
The Number of Offspring of Hannah
In the biblical account of Hannah's life, it is mentioned in 1 Samuel 2:21 that she gave birth to three sons and two daughters. This shows that Hannah was blessed by the Lord after her long period of infertility. According to midrashic tradition, when Hannah bore her children, her rival Peninnah was punished. Peninnah, who had previously taunted Hannah for her inability to have children, was made to bury two of her own children for each one of Hannah's. As a result, Hannah bore four children, and Peninnah was forced to bury eight of her own offspring.
This biblical story highlights the importance of faith and perseverance in the face of adversity. Hannah's unwavering faith in the Lord and her persistence in prayer ultimately led to her being blessed with five children. Despite the ridicule and persecution she faced from Peninnah, Hannah never lost sight of her goal and continued to trust in God's plan for her life.
Moreover, this story also brings to light the biblical concept of divine justice. Peninnah's mistreatment of Hannah was ultimately met with divine retribution, as she was forced to suffer the loss of her own children. This serves as a reminder that our actions have consequences, and that we must be mindful of how we treat others.
In conclusion, Hannah's story of conception and childbirth serves as a powerful testament to the power of faith, perseverance, and divine justice. It reminds us that no matter how difficult our circumstances may seem, we can always turn to God for strength and guidance, and that ultimately, justice will be served.
Hannah's Parenting Journey: Nurturing Her Son Through Adolescence.
Hannah's love for her son, Samuel, was evident as she raised him with utmost care and affection. However, Hannah had made a promise to dedicate Samuel to God, and she was determined to keep it. As Samuel grew up, Hannah's conviction became stronger, and she decided to take him to the temple to live with the priests.
At the temple, Samuel would grow up in a holy and sacred environment, and Hannah trusted that he would be taken care of by the priests. Eli, the priest in charge, promised to provide Samuel with the best possible care and education, which made Hannah feel confident in her decision.
It is not easy for a mother to give up her child, but Hannah's faith in God and her trust in the temple priests helped her make this difficult decision. As Samuel grew up in the temple, he would receive a unique education that would help him become a great prophet and leader.
In summary, Hannah's decision to dedicate Samuel to God was a testament to her faith and her love for her son. By taking Samuel to the temple, she ensured that he would receive the best possible care and education, which would prepare him for a great future.
Overall, Girls is a fascinating and complex series that explores the lives of young adults as they navigate their way through life's challenges. From Hannah's immaturity and struggles to find direction in life, to the complicated relationships between the characters, Girls is a show that keeps viewers on the edge of their seats. While the show may have come to an end, the characters and their stories will forever be remembered as a reflection of the trials and tribulations of young adulthood. Whether you're looking for a thought-provoking drama or a light-hearted comedy, Girls is a show that has something for everyone.