Are you a fan of the hit TV show 30 Rock? Have you ever wondered who the beloved characters Liz Lemon, Jack Donaghy, and Tracy Jordan are based on? In this blog post, we'll explore the real-life inspirations behind these characters, including why Jack Welch is called Neutron Jack and the origins of Kenneth Parcell's quirky personality. So, get ready to delve into the world of 30 Rock and discover the fascinating backstories of your favorite characters.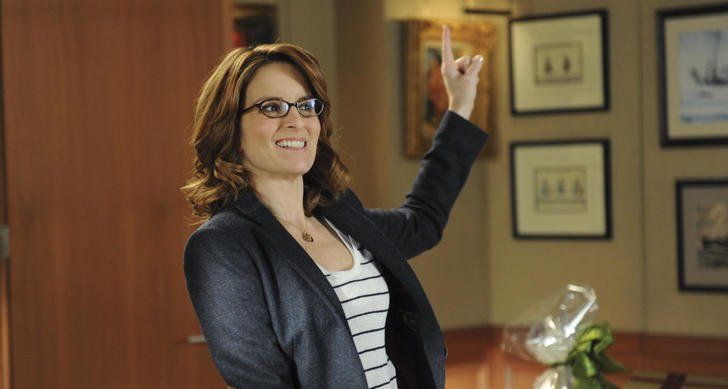 The Inspiration Behind Liz Lemon's Character
Liz Lemon, the beloved protagonist of the hit TV show 30 Rock, is one of the most iconic characters in modern comedy. But who is she based on? It's no secret that Lemon is a fictionalized version of the show's creator and star, Tina Fey. However, it's worth noting that Lemon and Fey are not exactly the same person. While Fey is a successful writer, producer, and actress who has graced the covers of numerous magazines, Lemon is a slightly more hapless character who often finds herself struggling to balance her personal and professional lives.
Despite the differences between the two, it's clear that Fey drew heavily from her own experiences when creating the character of Liz Lemon. Like Lemon, Fey was once the head writer of a popular sketch comedy show (Saturday Night Live), and she has spoken openly about the challenges of being a woman in a male-dominated industry. In many ways, Lemon can be seen as a kind of alter ego for Fey – a character who allows her to explore the highs and lows of working in show business in a way that is both comedic and cathartic.
It's also worth noting that while Lemon may be based on Fey, the character has taken on a life of her own over the course of the show's seven seasons. From her love of junk food and nerdy pop culture to her complicated relationships with her coworkers, Lemon has become a beloved and relatable character in her own right. So while Fey may have been the inspiration for Liz Lemon, it's safe to say that the character has become much more than just a stand-in for her real-life counterpart.
>> Must read What is Don Lemon's degree?
The Alleged Inspiration Behind 30 Rock's Jack Donaghy: Is it Jack Welch?
Jack Donaghy, the Vice President of East Coast Television and Microwave Oven Programming at NBC, is a complex character who is known for his cutthroat business tactics and his unwavering loyalty to his company. However, he also deeply cares about the people who work for him, and he goes out of his way to show them that he appreciates their hard work. This aspect of Jack's personality is believed to be inspired by Jack Welch, the former CEO of General Electric (GE).
Jack Welch is considered one of the most successful CEOs in American history, and during his tenure at GE from 1981 to 2004, he implemented a number of policies that transformed the company into a global powerhouse. Welch was known for his intense focus on efficiency and his willingness to make tough decisions, but he was also a champion of his employees, implementing a program that encouraged GE's managers to mentor and develop their subordinates.
Like Welch, Jack Donaghy is a shrewd businessman who is always looking for ways to improve his company's bottom line. However, he is also willing to go to bat for his employees, whether it's by giving them a raise, a promotion, or simply a pat on the back. This combination of hard-nosed business acumen and genuine concern for his people makes Jack Donaghy one of the most complex and fascinating characters on 30 Rock.
Trending now – Is Kramer based on Larry David?
The Inspiration Behind the Character of Tracy Jordan.
Tracy Jordan is one of the most eccentric and lovable characters on 30 Rock. Fans of the show may wonder where the inspiration for such a quirky character came from. In fact, Tracy Jordan is based on the actor who portrays him, Tracy Morgan. The character's personality and life events are taken directly from Morgan's own life.
Morgan, much like his character, is an accomplished comedian and actor, known for his over-the-top humor and larger-than-life personality. He has also had his fair share of personal struggles, including a near-fatal car accident in 2014.
Tracy Jordan's character is a movie star with a long list of box office hits and questionable life choices. He is frequently involved in bizarre and outlandish storylines, which are often inspired by Morgan's own experiences.
It's clear that the character of Tracy Jordan would not be the same without Tracy Morgan's unique personality and experiences. It's a testament to Morgan's talent that he is able to bring such a complex character to life on screen. Fans of the show are sure to appreciate the insight into the origins of one of their favorite characters.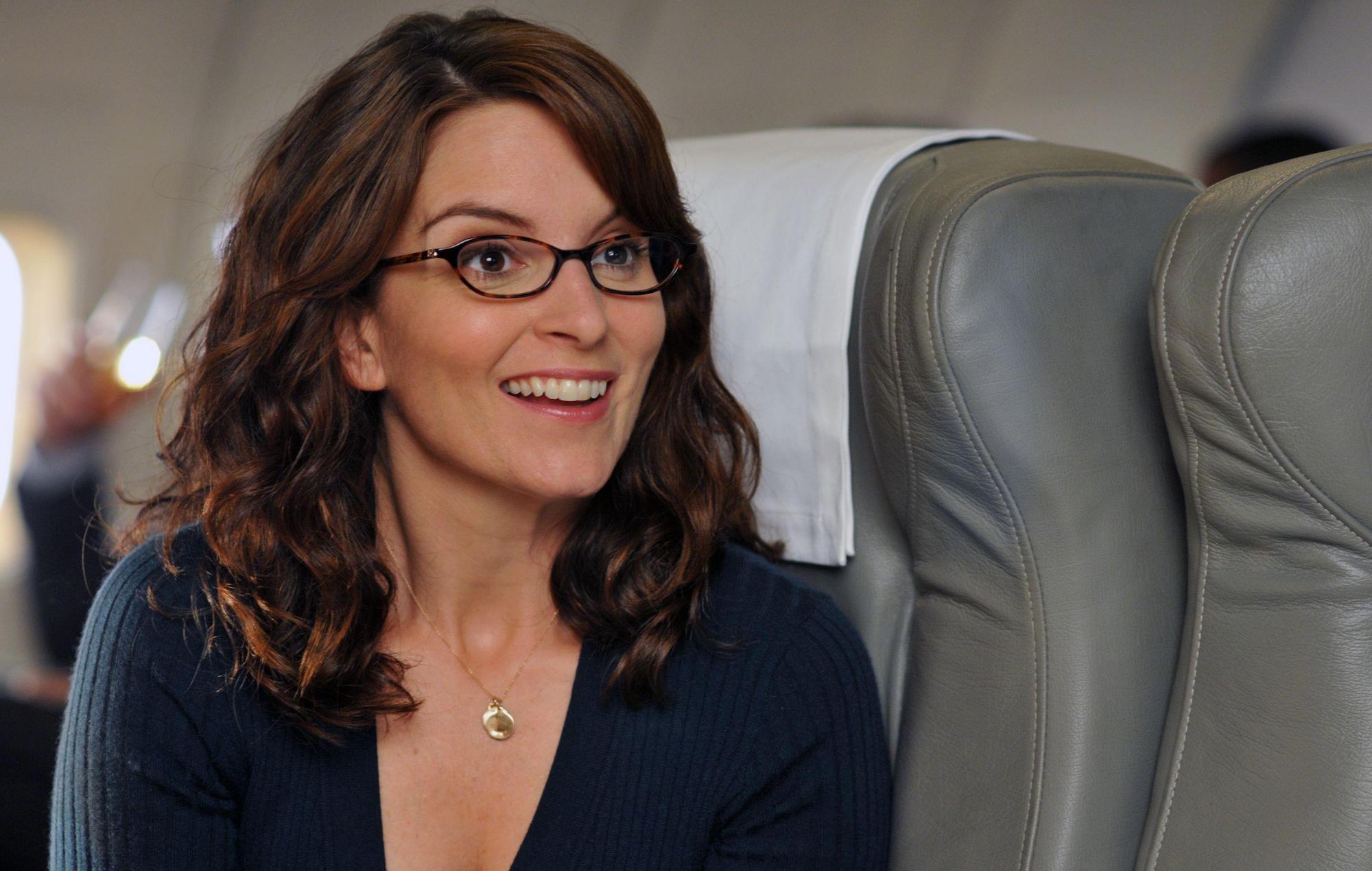 The Origins of the Moniker "Neutron Jack" for Jack Welch.
Jack Welch, the former CEO of General Electric, gained notoriety during the 1980s for his aggressive cost-cutting measures. He was given the nickname "Neutron Jack" because of his strategy of eliminating employees while keeping the buildings intact, much like the neutron bomb. This approach was seen as ruthless by some, but Welch defended it as necessary for the survival of the company. As he wrote in his memoir, Jack: Straight from the Gut, GE had 411,000 employees at the end of 1980, and by the end of 1985, that number had been reduced to 299,000. Welch's approach was controversial, but it helped to turn around GE's fortunes and make it a more competitive company. The nickname "Neutron Jack" has stuck with Welch ever since, and is often cited as an example of his tough-minded approach to business.
The Reasons Behind the Divorce of Jack and Avery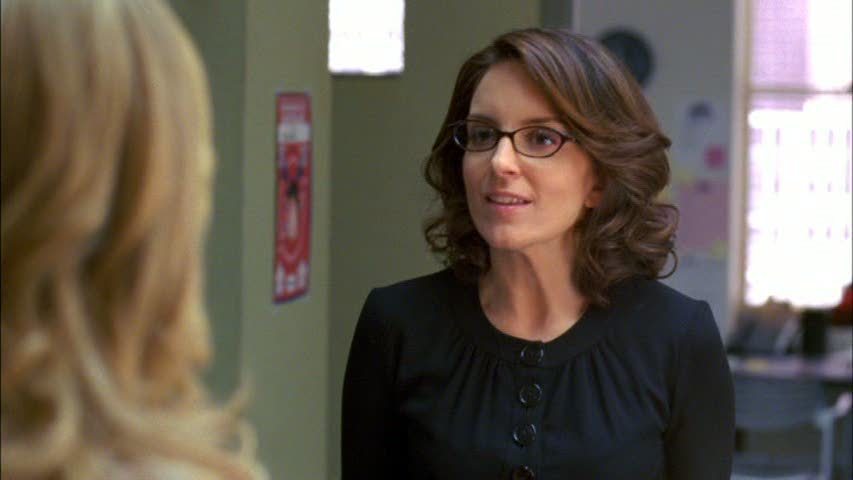 In the series, Jack and Avery's relationship is shown as a complicated one. They renew their vows, but it ends in a divorce. The reason behind their divorce was Jack's relationship with Avery's mother and Avery's affair with Scott Scottsman, a fellow former captive. This revelation comes as a shock to the audience, and it highlights the complexities of relationships.
Jack and Avery's marriage was not built on love, as Jack admits that he only married her because of her pregnancy. This shows that sometimes people make life-changing decisions based on external factors, and it can lead to complicated situations. The divorce also highlights the importance of communication and honesty in a relationship. Had Jack and Avery been honest with each other from the beginning, they may have been able to avoid the divorce.
Overall, the divorce between Jack and Avery showcases the importance of building a relationship on love, honesty, and communication. It also highlights the fact that relationships can be complicated, and it takes effort from both parties to make it work.
The Return of Avery Jessup: Will She Make an Appearance in the Future?
Avery Jessup, portrayed by Elizabeth Banks, returns to the United States after her release from captivity in North Korea. However, her return is not without drama. Jack, played by Alec Baldwin, suspects that Avery had an affair while she was in captivity. This suspicion leads to a strain in their relationship, which eventually leads to their divorce. The storyline surrounding Avery's return and her subsequent divorce from Jack was one of the most significant plot arcs in the later seasons of 30 Rock.
Meanwhile, Liz is struggling with the dynamics of her relationship with Criss, played by James Marsden. Criss is uncomfortable with swapping gender roles with Liz, which leads to tension between the two. This subplot is reflective of the show's larger themes of gender and power dynamics.
On the other hand, Jenna, portrayed by Jane Krakowski, is trying to launch her own talk show. Jenna's ambition to become a talk show host is indicative of her narcissistic personality and her constant need for attention.
Overall, the return of Avery Jessup and the subsequent divorce from Jack is an essential plot point in the later seasons of 30 Rock. The show's exploration of gender and power dynamics through Liz and Criss's relationship, as well as Jenna's ambition to become a talk show host, adds depth and complexity to the storyline.
Exploring the Possibility of Kenneth Parcell's Angelic Nature.
The character of Kenneth Parcell, played by Jack McBrayer, is one of the most beloved characters in the NBC sitcom "30 Rock." One of the most peculiar aspects of Kenneth's character is his apparent immortality. Throughout the series, Kenneth has been shown to survive accidents and injuries that would have killed any normal person. This has led to speculation among fans about the true nature of his character.
The show has dropped enough hints to suggest that Kenneth's immortality might be the result of him being an angel. In one episode, Kenneth is shown to have wings and is mistaken for an angel by Tracy Jordan. Additionally, there are multiple references to Kenneth being "touched by God" throughout the series.
Furthermore, there is a popular theory among fans that Kenneth's immortality is linked to the character Jacob from the TV show Lost. This theory suggests that Kenneth is either an incarnation of Jacob or has a close relationship with him. There are several references to Lost throughout "30 Rock," and the show's creator, Tina Fey, has expressed her admiration for the show on multiple occasions.
In conclusion, the evidence presented in the show is convincing enough to suggest that Kenneth Parcell is an angel. The theory that he has a connection to Jacob from Lost is also intriguing and adds to the mystery surrounding his character. Regardless of the true nature of his immortality, Kenneth Parcell remains one of the most beloved and hilarious characters in "30 Rock."
Unveiling the Character of Frank in 30 Rock.
Judah Friedlander is a well-known American actor and comedian who played the role of writer Frank Rossitano in the popular NBC sitcom 30 Rock. Friedlander is renowned for his unique look, which includes oversized glasses and hats, as well as his humorous and sarcastic style of comedy. As Frank, he brought a lot of humor to the show with his quirky personality and oddball behavior.
Friedlander has been in the entertainment industry for quite some time, having made appearances in a number of movies and TV shows. He has also released several comedy albums and written a book. He continues to tour as a stand-up comedian and has a website where fans can learn more about him and his work.
Friedlander's performance as Frank Rossitano in 30 Rock was well-received, and he played the character with great humor and wit. Although there is no particular person that Frank is based on, Friedlander's portrayal of the character is what made him so loved by fans of the show. Overall, Friedlander's talent and passion for comedy have made him a beloved figure in the entertainment industry.
The Curious Reason Behind Kenneth Referring to God as Jacob
In the show, Kenneth Parcell is portrayed as a devout Christian who is not afraid to express his faith. He even has a habit of referring to God as Jacob. This may seem strange to some viewers, but it is actually a reference to the popular TV show Lost. Jacob is a character in the show who is portrayed as a supernatural being who guards the island.
However, there is more to this than just a simple reference. Kenneth's use of the name Jacob suggests that he believes he can communicate with supernatural beings. This is not entirely surprising, given that Kenneth is portrayed as an eccentric character with an almost mystical quality.
It is also worth noting that Kenneth's faith is a recurring theme throughout the show. He often talks about his beliefs and seems to see himself as a kind of messenger of God. This is particularly evident in the episode "The Funcooker," where Kenneth believes that God has chosen him to stop a dangerous machine that has been causing chaos in the office.
Overall, Kenneth's use of the name Jacob is a subtle but important detail that highlights his unique worldview and his willingness to embrace the supernatural. It is just one of the many quirks that make Kenneth Parcell one of the most beloved characters in the show.
The Inspiration behind Kenneth Parcell's Character.
everything." But who is Kenneth Parcell based on?
Kenneth Parcell is a unique character in the world of television. He is an NBC page, and his personality is a combination of extreme innocence and a deep devotion to his job. He is always eager to help and is known for his positive attitude. So, who was the inspiration behind this lovable character?
According to 30 Rock creator Tina Fey, Kenneth Parcell is based on a real person she worked with at SNL named Leo Allen. Allen was also a writer for the show and worked as a page at NBC early in his career. Fey has said that Allen was very kind and sweet, just like Kenneth.
However, Kenneth's character also has some elements that are not based on Allen's personality. For example, his background as a pig farmer from Stone Mountain, Georgia, is a nod to the hometown of 30 Rock writer Donald Glover. Kenneth's family is also portrayed as having some unconventional relationships, such as being "technically brothers."
Kenneth's love for everyone and everything is also a unique aspect of his character. He is often seen going out of his way to help others and is willing to do whatever it takes to make sure his job is done right. His devotion to God is also a recurring theme throughout the show, and he often refers to God as "Jacob."
Overall, Kenneth Parcell is a one-of-a-kind character who was inspired by a real person but also has many unique traits and quirks that make him stand out. His innocence, kindness, and unwavering devotion to his job and those around him have made him a fan favorite and one of the most beloved characters in 30 Rock.
30 Rock is a show that has been loved by fans for years, and it's not hard to see why. With characters based on real-life industry figures like Jack Welch and a fictionalized version of Tina Fey herself, the show created a unique blend of comedy and industry insight. From the hilarious antics of Tracy Jordan to the quirky behavior of Kenneth Parcell, the characters of 30 Rock have captured the hearts of audiences around the world. And while the show may have ended, its impact on the television industry and its fans will continue for years to come.