If you're a fan of Johnny Depp, you may have wondered whether he does his own stunts in his movies, particularly in the Pirates of the Caribbean franchise. In this blog post, we'll explore the answers to some of your burning questions, such as who taught Johnny Depp to sword fight and whether he uses a stunt double. We'll also delve into his acting training and who he looked to for inspiration while playing the iconic Jack Sparrow. And, if you're curious about the recent controversy surrounding the removal of Jack from the Pirates ride, we'll touch on that too. So, let's set sail and discover the world of Johnny Depp and his stunt work.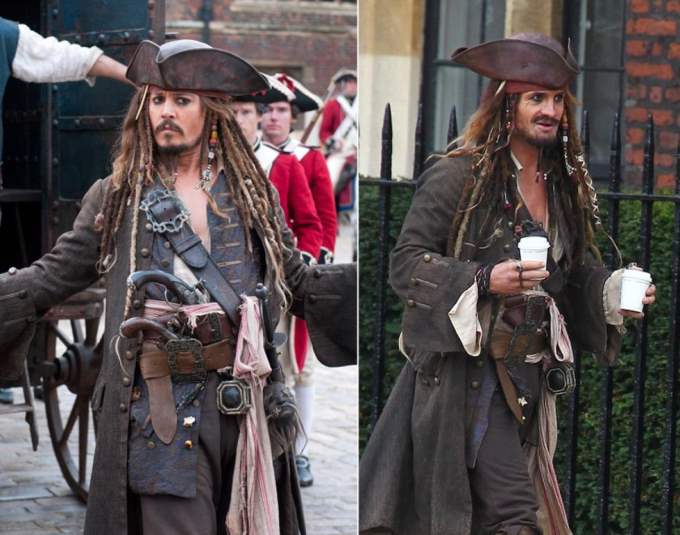 The Truth Behind Johnny Depp's Stunt Performances.
Johnny Depp is a talented actor known for his outstanding performance in the movie industry. However, one question that has been frequently asked about him is if he performs his own stunts. In response to this question, Johnny Depp has revealed that although he worked closely with a stunt double, he filmed many of the chase scenes himself.
It's not surprising for actors to work with stunt doubles to perform risky and dangerous stunts in movies. These doubles are professionals who specialize in performing stunts and ensuring the safety of the actors they work with. However, some actors prefer to do their own stunts to give their performances authenticity and realism.
Johnny Depp, on the other hand, has struck a balance between doing his own stunts and working with a stunt double. This approach has allowed him to perform some of the scenes himself while ensuring his safety during filming. It's evident that Johnny Depp is dedicated to his craft and is willing to take risks to deliver quality performances to his fans.
>> Must read Does Kevin James really know martial arts?
The Sword Fighting Master behind Johnny Depp's Skills.
Johnny Depp's impressive sword-fighting skills in the Pirates of the Caribbean franchise were not acquired overnight. Rather, they were honed through meticulous training under the tutelage of legendary fencing coach Bob Anderson. Anderson, who had trained many Hollywood stars including Errol Flynn, was renowned for bringing a sense of realism to sword-fighting scenes in movies that had never been seen before. Anderson's approach to choreography was simple yet effective – he believed in teaching actors the basics of sword-fighting before moving on to more complex moves.
Anderson's expertise was especially valuable in the Pirates of the Caribbean franchise, where sword-fighting was a crucial element of the plot. Johnny Depp's portrayal of the swashbuckling pirate Jack Sparrow was brought to life by Anderson's training, which helped Depp perform complex sword-fighting sequences with ease. Anderson's training gave Depp the confidence to perform his own stunts, which added to the authenticity of the movie.
Anderson's passing on Jan. 1, 2012, was a great loss to the film industry. However, his legacy lives on through the skills he imparted to Johnny Depp and other Hollywood stars. Today, Anderson is remembered as one of the greatest fencing coaches of all time, whose contributions have elevated the art of sword-fighting in movies to a whole new level.
Trending now – Is Jason Statham a black belt?
Unraveling Johnny Depp's Payment for Portraying a Pirate
Johnny Depp is one of the highest-paid actors in Hollywood, and his paycheck for the Pirates of the Caribbean franchise speaks for itself. According to reports, the actor earned a staggering $300 million for his role as Captain Jack Sparrow in the five films. This made him one of the highest-paid actors in the world and a significant contributor to the massive success of the franchise.
The Pirates of the Caribbean franchise has become one of the most successful movie franchises of all time, grossing over $4.5 billion worldwide. Johnny Depp's portrayal of the eccentric Captain Jack Sparrow was one of the main reasons for the franchise's success. The character has become an icon, and Johnny Depp's performance has been widely praised by critics and audiences alike.
It's no surprise that Johnny Depp was paid such an enormous sum for his role in the Pirates of the Caribbean films. The franchise has become a cultural phenomenon, and the character of Captain Jack Sparrow has become synonymous with Johnny Depp. Despite the controversy surrounding the actor in recent years, his performance as Captain Jack Sparrow will always be remembered as one of the greatest in cinematic history.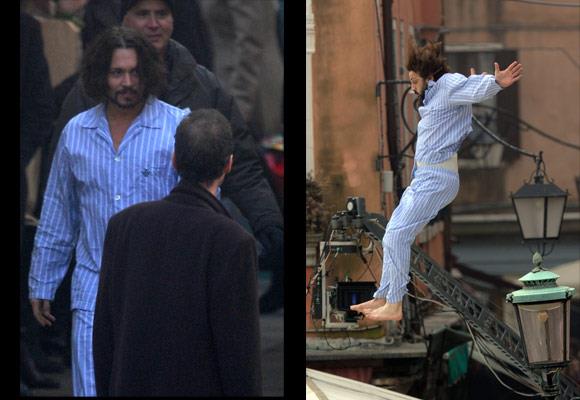 Unsung heroes of Johnny Depp's acting career.
Johnny Depp is one of the most talented actors in Hollywood, but his journey to success was not easy. He started his acting career in 1983 in Los Angeles, where he made only $50 a week. In an interview with ET in 1988, Johnny Depp admitted that he got his first break in the film industry through the help of Nicolas Cage. Cage introduced him to his agent, and this led to him getting a role in a movie.
It is not surprising that Johnny Depp credits Nicolas Cage for his success. Nicolas Cage is an accomplished actor himself, and his guidance must have been invaluable to Depp. It is interesting to note that Depp and Cage starred in the movie "Moonstruck" together in 1987, just a few years after Cage helped Depp get his foot in the door.
It is clear that Depp's talent and hard work played a significant role in his success, but it is also important to recognize the role of mentors and friends in his journey. Nicolas Cage's help was crucial in Depp's early years, and it is heartening to see successful actors supporting each other.
The Origin of Jack Sparrow's Character: Who Inspired Johnny Depp?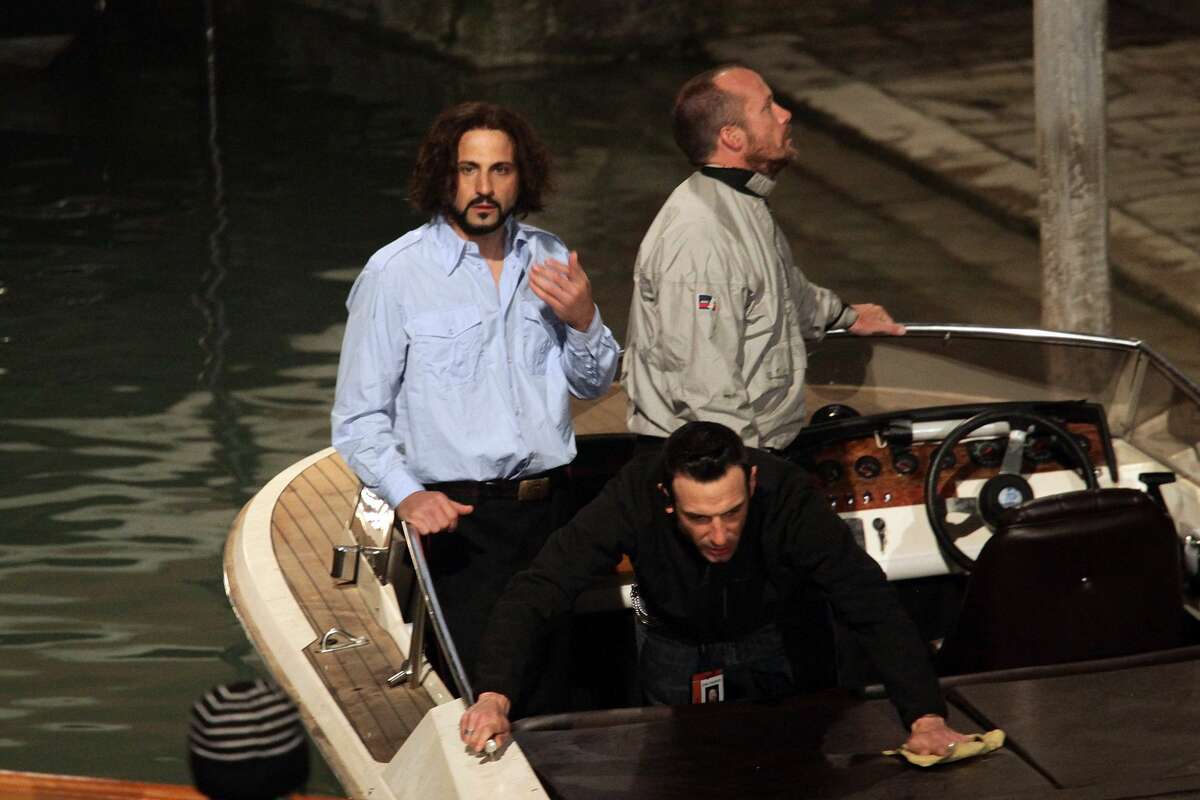 When it comes to playing the iconic character of Jack Sparrow in the Pirates of the Caribbean franchise, Johnny Depp drew inspiration from a real-life musical legend – Keith Richards. The Rolling Stones guitarist was not only an inspiration for Depp's portrayal of the character, but he also made a cameo appearance in one of the films. It was a treat for fans to see the two legends share the screen. This shows how actors can take inspiration from various sources to create a unique and memorable character. The fact that Depp was inspired by Richards, who is known for his flamboyant style and rockstar persona, adds an interesting dimension to the character of Jack Sparrow. Overall, it is fascinating to see how actors can draw inspiration from various sources to create a character that audiences will love and remember for years to come.
Uncovering Johnny Depp's Background: Was Acting School Part of His Journey?
Johnny Depp, one of the greatest actors of our time, is known for his versatile acting skills and ability to portray a wide range of characters. However, it might come as a surprise to many that he never received any formal acting training. Despite this, he has managed to establish himself as one of Hollywood's most recognizable and bankable actors.
Johnny Depp's acting career began when he was discovered by Nicolas Cage, who suggested he pursue acting. Depp soon landed his first major role in the horror film A Nightmare on Elm Street, where he played the character of Glen Lantz. He impressed the filmmakers with his performance, and this role opened up many doors for him in the film industry.
Despite his success, Johnny Depp never went to any acting school. Instead, he learned his craft through observation and practice. He has often spoken about how he watches people and takes inspiration for his characters from real-life individuals. This approach to acting has paid off, as he has received critical acclaim and numerous awards for his performances.
In conclusion, Johnny Depp's lack of formal acting training has not hindered his success in the film industry. He has proven himself to be a natural talent, able to bring his unique style and creativity to every role. His ability to observe and learn from the world around him has enabled him to become one of the most respected actors in Hollywood today.
Exploring Whether Johnny Depp Relies on a Stunt Double in His Films.
Johnny Depp is known for his incredible performances in movies such as Pirates of the Caribbean, and many people wonder whether he uses a stunt double or performs his stunts by himself. According to a Facebook post by Vladimir Valovic, a VFX artist, Johnny Depp was pictured on the set of Pirates of the Caribbean alongside his stunt double, Tony Angelotti. This suggests that while Johnny Depp is undoubtedly a talented actor, he does use a stunt double for some of the more dangerous and physically demanding scenes in the movie. It is not uncommon for actors to use stunt doubles, as their safety is paramount on set. It also allows the actors to focus on their performance and the emotional aspects of their character without worrying about the physicality of the scene.
Is Jack Sparrow Missing from the Pirates of the Caribbean Ride?
Disneyland's Pirates of the Caribbean ride is one of the most popular attractions in the park. Fans of the ride were concerned when rumors started circulating that Johnny Depp's character, Captain Jack Sparrow, was going to be removed. However, according to Deadline, the ride has undergone some minor changes, but Captain Jack Sparrow is still very much a part of it. The changes include sound improvements and a bit of clean-up, but nothing that would affect the ride experience. The amusement park management has retained Johnny Depp's character, which is a relief for fans who love the swashbuckling pirate. The ride is still as exciting and entertaining as ever, with Captain Jack Sparrow leading the way.
Get to Know the Woman Behind Amber Heard's Movie Stunts!
Amber Heard's portrayal of Mera in the Aquaman movie was impressive, but it would not have been possible without the help of her stunt double, Hayley Wright. Wright has an extensive background in stunt work and acting, which makes her the perfect candidate to help bring Mera's character to life.
Having worked on other blockbuster hits such as Wonder Woman, it's clear that Wright is a seasoned professional in the industry. She's also had the opportunity to work on other DC films such as Birds of Prey, where she served as Mary Elizabeth Winstead's stunt double.
It's worth noting that being a stunt double is not an easy job. It requires a high level of fitness, skill, and dedication to the craft. Stunt doubles are often unsung heroes who play a crucial role in making action scenes in movies look realistic and exciting. Without them, some of the most memorable moments in films would not have been possible.
Overall, Hayley Wright has proven to be a valuable asset to the film industry. Her work as Amber Heard's stunt double in Aquaman and Mary Elizabeth Winstead's double in Birds of Prey has earned her a well-deserved reputation as one of the best in the business.
Discovering the World's Most Renowned Stunt Double.
Dar Robinson is considered as the most famous stunt double in the history of Hollywood. His name is synonymous with bravery, strength, and skill. He was known for performing dangerous stunts that others wouldn't dare to do. Robinson was celebrated as the greatest stuntman of all time, and it's no surprise why. Throughout his career, he broke 19 world records and set 21 world's firsts in stunts. One of his most remarkable stunts was jumping off the CN Tower in Toronto, Canada in 1980. This stunt was a testament to his bravery and skill as a stunt performer. Dar Robinson's legacy continues to inspire and influence stunt performers around the world.
Although Johnny Depp worked closely with a stunt double for some scenes, he did perform many of his own stunts, including chase scenes. He learned sword fighting from his mentor and friend, and his unique portrayal of Jack Sparrow was inspired by a combination of Keith Richards and Pepe Le Pew. Despite having no formal acting training, Depp's talent and dedication to his craft have made him one of the most iconic actors of our time. And while he may have received a hefty paycheck for his role in Pirates of the Caribbean, it's clear that his passion for his work is what truly drives him.