Was Ivar the Boneless real person? This is a question that has been on the minds of many Vikings fans, especially with the character's prominent role in the latest season. But the answer might surprise you – Ivar the Boneless was indeed a real-life figure who lived in Ireland during the 9th century. So, did he really have a child? And did he really walk? These are just some of the questions that historians have been trying to answer for centuries. In this blog post, we'll delve deeper into the fascinating life of Ivar the Boneless and separate fact from fiction.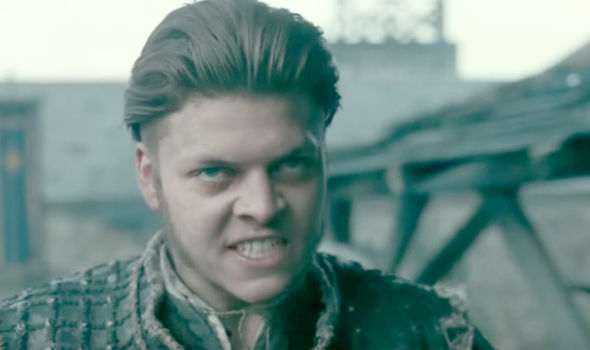 The Authenticity of Ivar the Boneless – Separating History from Myth.
Ivar the Boneless, the character in the popular historical drama TV series "Vikings," has captivated audiences with his ruthless yet fragile persona. But many viewers are left wondering if this character is based on a real person or merely a product of creative imagination. As it turns out, the real Ivar the Boneless was indeed a historical figure who lived during the Viking Age. According to Britannica, Ivar was a Viking chieftain who lived in Ireland during the 800s.
The fact that Ivar the Boneless was a real person is fascinating, considering the many myths and legends that surround him. However, it's important to note that much of what we know about Ivar's life is shrouded in mystery and speculation. In fact, even the origins of his nickname "Boneless" are a subject of debate among historians. Some believe that it refers to a physical disability, while others think it might refer to his lack of courage or warrior spirit.
Nevertheless, Ivar's existence is backed by historical evidence, including mention of him in the Annals of Ulster, a medieval chronicle of Irish history. The annals describe Ivar as a "commander of the heathens," and mention his involvement in several battles and raids throughout Ireland.
In conclusion, Ivar the Boneless was indeed a real person, who lived during the Viking Age and was a chieftain in Ireland. While much of his life remains shrouded in mystery, his historical existence provides a fascinating glimpse into the lives and adventures of the Vikings.
>> Must read Who defeated Ivar the Boneless?
Uncovering the Truth: Was Ivar the Boneless a Father?
According to historical accounts, Ivar the Boneless, an infamous Viking warrior, ruled as a local king in England for a considerable period. However, there is no concrete evidence that suggests that he had any children to succeed him. As per the historical records, Ivar was known to be a leader who did not indulge in love or lust. It is believed that his lack of interest in women might be the reason behind him not having any offspring.
Despite his lack of heirs, Ivar was able to establish his dominance in the region and ruled from the city of York. He was known for his military prowess and strategic mind, which helped him expand his territorial influence. In fact, Ivar's reputation as a fierce warrior and skilled tactician preceded him, and his name is still remembered as one of the most prominent Viking leaders of all time.
It's worth noting that while there is no evidence of Ivar having children, there are several stories and legends associated with his character that suggest otherwise. Some tales suggest that he had a son named Sigtrygg, who later followed in his father's footsteps and became a powerful Viking warrior. However, these stories are not backed by historical evidence and are often considered to be mere myths.
In conclusion, while Ivar the Boneless remains a fascinating character in Viking history, there is no concrete evidence to suggest that he had any children to succeed him. Nevertheless, his legacy as a skilled warrior and a shrewd leader continues to capture the imagination of people even today.
Trending now – Where is Bjorn Lothbrok buried?
Unveiling the Truth: Did Ivar the Boneless Possess the Ability to Walk?
There has been a lot of debate surrounding the physical abilities of the legendary Viking figure, Ivar the Boneless. The nickname itself raises questions about whether he had any physical impairments that affected his mobility. However, most historians today believe that Ivar did indeed have legs and walked upright like any other warrior of his time.
While some speculate that the name "Boneless" may have referred to Ivar's supposed lack of bones, most experts believe that it was likely just a metaphorical nickname, perhaps referring to his agility and flexibility in battle. In fact, there are several accounts that describe Ivar as a fierce and skilled warrior, and it seems unlikely that he would have been able to achieve such feats if he truly had no bones.
Furthermore, there are no contemporary sources that suggest Ivar had any sort of physical disability. While some later stories and legends may have embellished or exaggerated certain aspects of his life, it is generally accepted that Ivar was a fully able-bodied warrior who fought alongside his fellow Vikings.
Overall, while the nickname "Boneless" may have sparked some speculation about Ivar's physical abilities, most historians agree that he was not actually lacking in bones or mobility. Instead, Ivar was likely a formidable fighter who stood and walked like any other Viking warrior of his time.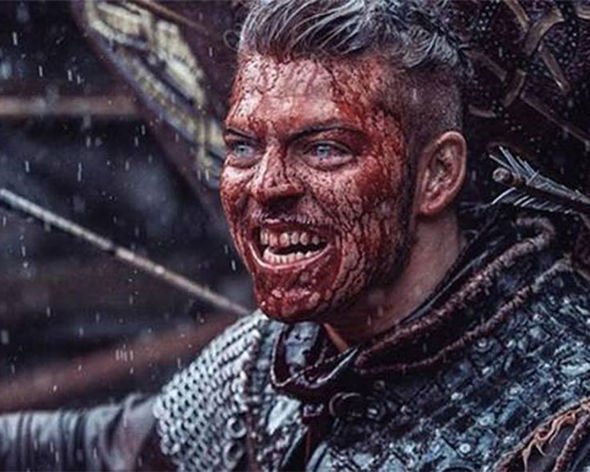 The Mystery Behind Ivar's Blue Eyes.
Ivar the Boneless, a legendary Viking warrior, is known for his fierce and cunning nature. However, one of the most notable characteristics of Ivar is his blue eyes. Many have wondered why his eyes have this distinctive coloration, and the answer lies in a genetic condition called Osteogenesis Imperfecta, commonly known as brittle bone disease.
This condition is characterized by fragile bones, conductive hearing loss, and blue sclera, which is the white portion of the eye. The blue coloration is caused by the thinning of the sclera, which allows the underlying choroid to show through. The condition is caused by a genetic mutation that affects the production of collagen, the protein that provides strength and structure to bones, skin, and other tissues.
While the condition is rare, it is not uncommon in history and has been found in many notable figures. Ivar's blue eyes are therefore not a result of any supernatural powers, but rather a manifestation of a genetic condition. Despite his condition, Ivar was a formidable warrior and a feared leader, proving that physical limitations do not necessarily limit one's potential.
Unraveling the Mystery of Ivar the Boneless' Demise: Possible Culprits and Theories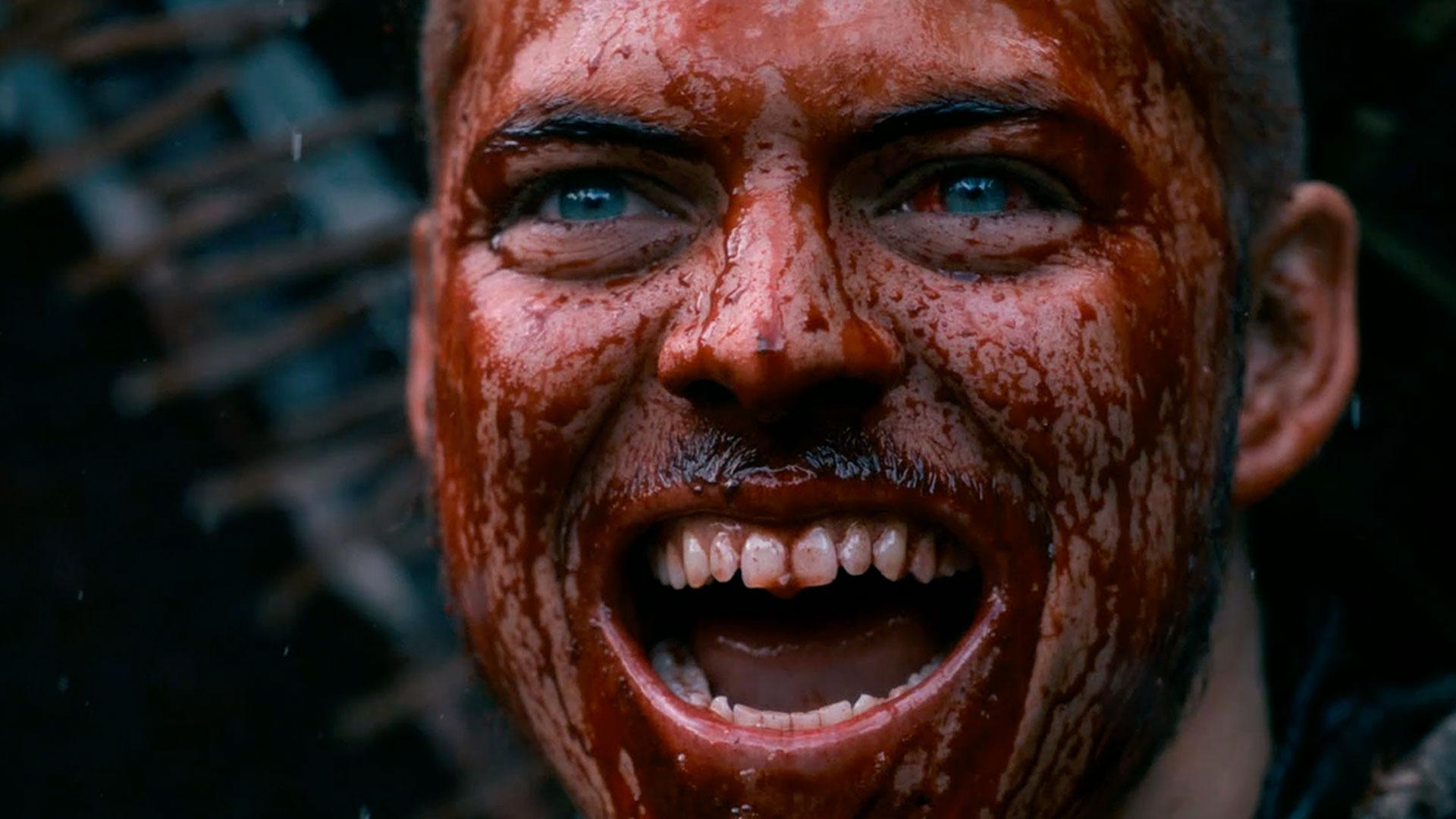 According to Viking history, Ivar the Boneless is believed to have met his demise due to a sudden and terrible disease. Although there is no mention of this disease in any other sources, it is possible that the origins of Ivar's Old Norse nickname may have been due to the crippling effects of this unidentified disease that ultimately took his life.
It is fascinating to note that despite being a fierce warrior and skilled tactician, Ivar's death was not caused by a battle or conflict. Instead, it was the result of an unexpected illness that left him weak and powerless.
It is important to remember that despite the lack of information regarding his cause of death, Ivar the Boneless is still remembered as one of the most feared and respected Vikings in history. His legacy continues to be celebrated, and his life story remains a source of fascination and intrigue for many people around the world.
Discovering the Most Renowned Viking in History.
The most famous Viking that comes to mind when thinking of the Viking era is Ragnar Lothbrok, also known as Ragnar Lodbrok. He is widely associated with the Viking attacks and raids on the British Isles. Ragnar is celebrated in both Norse mythology and history as a legendary warrior and a fearless leader. He is reputed to have led many successful raids and battles during the Viking Age, including the sack of Paris in the 9th century.
Ragnar's legendary status is partly due to the popular TV series "Vikings," which portrays the Viking leader as a charismatic and cunning warrior. The show has helped to popularize the Viking culture and history, and has brought the story of Ragnar to a global audience.
Ragnar's exploits have been the subject of many sagas, poems, and works of art, which have helped to cement his place as one of the most famous Vikings in history. He is said to have fathered many sons, including the equally famous Ivar the Boneless, who is said to have inherited his father's warrior spirit and leadership qualities.
In conclusion, while there were many notable Vikings during the Viking Age, Ragnar Lothbrok stands out as the most famous of them all. His legacy as a fearless warrior and leader has been immortalized in Norse mythology, history, and popular culture.
Unraveling the truth behind Floki – Was he a real person?
Yes, Floki from Vikings is indeed based on a real person. The character in the show is based on Hrafna-Flóki Vilgerðarson, who is believed to have been born around 830 AD. He was a notable figure in Norse history and is known to have been the first Norseman to intentionally sail to Iceland and settle there.
The nickname "Floki" was given to him by his mother, who was said to have had prophetic dreams of a man with that name who would go on to discover new lands. Hrafna-Flóki Vilgerðarson was an explorer and a skilled shipbuilder, which is how he was able to undertake such a journey. He is said to have sailed from Norway to Iceland with three ships, one of which was lost at sea, and the other two were grounded on the coast of Iceland.
The real Floki's journey to Iceland is often credited with helping to establish the first permanent settlement there. He is also believed to have discovered the area now known as Vatnajökull Glacier, which is the largest glacier in Iceland. Floki's legacy as an explorer and adventurer is still remembered in Iceland today.
It's fascinating to see how the writers of Vikings have incorporated the real Floki's story into the show. The character is portrayed as a loyal friend to Ragnar Lothbrok and a skilled shipbuilder. Like the real Floki, he is also known for his adventurous and exploratory spirit. However, the show takes creative liberties with the character's storyline and personality, making him a more complex and intriguing character.
The character of Ivar the Boneless in Vikings is indeed based on a real-life person who lived in Ireland during the 800s. While there is debate over whether Ivar was truly physically disabled, it is clear that his legacy as a fierce Viking chieftain lives on. And while the show takes creative liberties with some aspects of Viking history, it remains a fascinating window into the world of these legendary warriors. Whether you're a history buff or simply a fan of compelling storytelling, Vikings is a must-watch series.