Are you a fan of the hit musical Dear Evan Hansen? Have you ever wondered what happens to Evan Hansen at the end? Despite its popularity, the ending of Dear Evan Hansen has left many fans feeling unsatisfied. While Evan has finally accepted himself, his lie has affected everyone around him, including his relationship with his mother. In this blog post, we will explore the ending of the musical, the mental illness portrayed, and the main message behind this powerful story. So, fasten your seatbelts and get ready to dive into the world of Dear Evan Hansen.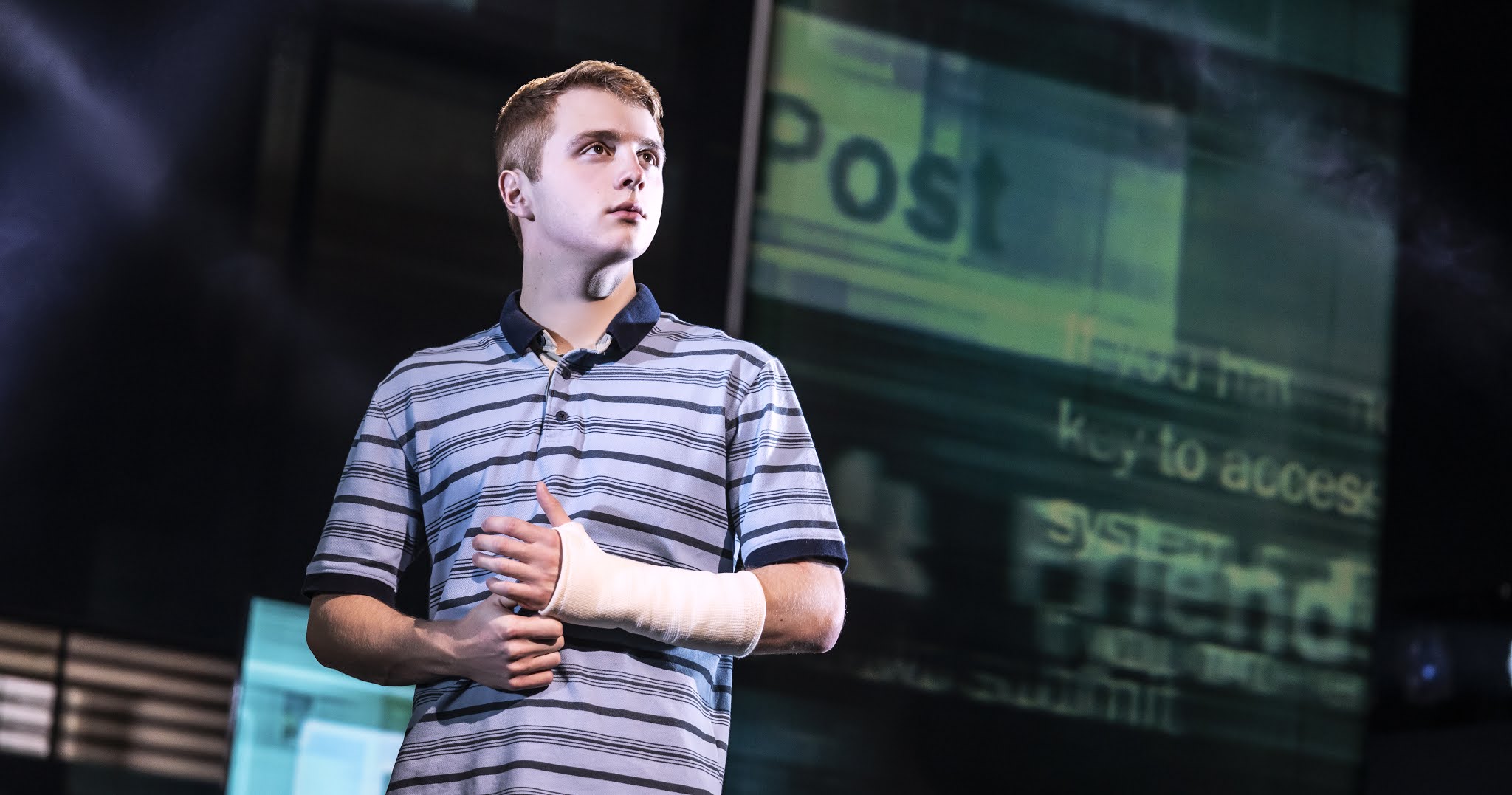 The Fate of Evan Hansen: A Closer Look at the End.
Dear Evan Hansen, the Tony Award-winning musical, takes us on an emotional journey as we follow the story of Evan Hansen, a high school senior who feels invisible and struggles with social anxiety. At the end of the musical, Evan has completed high school and is taking a gap year before starting college. We learn that he has finally come to terms with himself, but that's about it. As someone who loves stories that neatly tie everything together, I found the ending of Dear Evan Hansen to be quite unsatisfying.
Throughout the musical, Evan's lie about being friends with Connor, a classmate who committed suicide, spirals out of control and affects everyone around him, including his relationship with his mother. As the story comes to an end, it becomes clear that Evan's actions have consequences, and we see the impact of his lie on those around him. While it's clear that Evan has undergone significant personal growth, the ending of the musical leaves many questions unanswered.
Despite the lack of a neat and tidy resolution, the ending of Dear Evan Hansen is impactful in its own way. It forces us to confront the realities of mental illness, suicide, and the ways in which our actions can impact others. The musical's exploration of these themes is both heart-wrenching and thought-provoking, leaving a lasting impression on audiences long after the final curtain call.
>> Must read How can I watch musicals online?
The Outcome of Dear Evan Hansen: Is it a Joyful Conclusion?
Dear Evan Hansen is an emotional rollercoaster that explores mental health, social anxiety, and the struggle to fit in. The musical ends with Evan finishing high school and taking a gap year to figure out his next step in life. However, many fans wonder if the ending of the musical is a happy one.
To answer the question, no, Dear Evan Hansen does not have a typical happy ending. While Evan does come to accept himself and his flaws, the consequences of his actions are not magically erased. The lie that he told about his relationship with Connor affected everyone around him, including his own mother. The musical doesn't provide a neat and tidy resolution to the issues it raises, which can be frustrating for some viewers.
As a play that deals with tough themes such as suicide, mental health, and identity, it is not surprising that the ending is bittersweet. The musical invites us to reflect on the complex nature of human emotions and the messiness of life. The message is not about finding a happy ending but about accepting oneself and learning to live with the consequences of our actions.
In conclusion, Dear Evan Hansen's ending is not a typical happy one, but it is a realistic and honest portrayal of life's complexities. The musical teaches us that accepting ourselves and our flaws is a journey, not a destination, and that the consequences of our actions can have a lasting impact on those around us.
Trending now – What movies have no happy ending?
Understanding the Mental Health Condition Portrayed in Dear Evan Hansen
Dear Evan Hansen is a musical that deals with a number of complex issues, including mental illness. The main character, Evan Hansen, is portrayed as someone who suffers from social anxiety. This means that he finds it difficult to interact with others, and often feels like he is invisible. As a result, he tends to walk around his high school like a ghost, with most people seeing right through him.
Despite his struggles, Evan's life takes a drastic turn when he encounters Connor Murphy, a classmate who is dealing with his own mental health issues. Connor proceeds to scream at Evan's face, which sets off a chain of events that ultimately leads to Connor's death.
Evan's social anxiety is a critical component of the story and is highlighted throughout the musical. It is a condition that affects millions of people around the world, and the show does an excellent job of portraying the impact that it can have on someone's life. By showing Evan's struggles, the musical helps to raise awareness about social anxiety and encourages people to seek help if they are dealing with similar issues.
Overall, Dear Evan Hansen is a powerful musical that deals with a variety of important topics, including mental illness. Evan's social anxiety is an integral part of the story, and it helps to shed light on the impact that mental health issues can have on individuals and their loved ones. Through its powerful storytelling, the musical manages to convey a message of hope and resilience, and it serves as a reminder that no one should have to suffer in silence.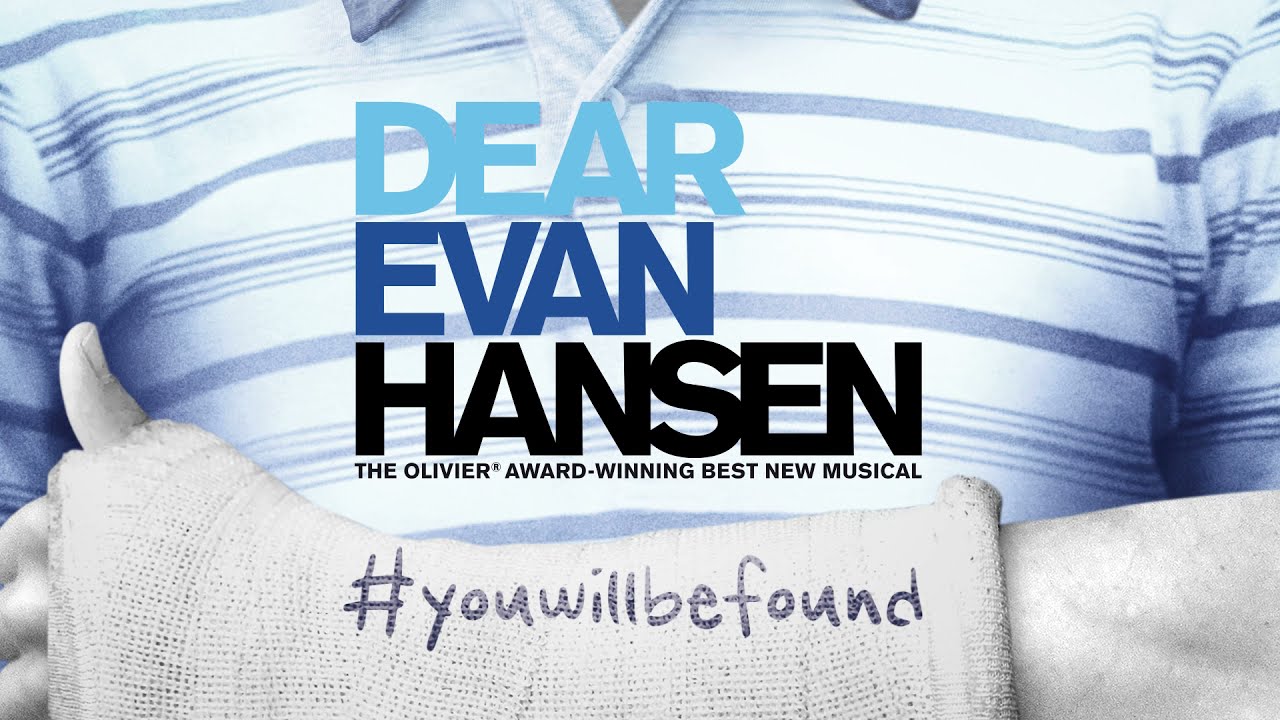 The Truth behind the Inspiration for the Evan Hansen Story
Dear Evan Hansen has captivated audiences with its touching and emotional story. One of the questions that often comes to mind when watching or listening to the musical is whether it is based on a true story. The answer to this question is yes. In fact, it is based on the experience of the show's lyricist Benj Pasek and his high school's reaction to a classmate who died of a drug overdose. This revelation was made by Stacey Mindich, the producer of the musical, during an event at New York Comic Con in 2019.
The show's creators have taken Pasek's real-life experience and turned it into a powerful and thought-provoking story that resonates with audiences. The story of Evan Hansen is not only relatable, but it also sheds light on important issues such as mental health, grief, and the impact of social media on our lives. By weaving these themes into the narrative, the show's creators have managed to create a story that is not only emotionally compelling but also socially relevant.
It is fascinating to see how a real-life experience can inspire such a moving and impactful musical. This is a testament to the power of storytelling and how it can be used to shed light on important issues and bring about change. Dear Evan Hansen is a must-watch for anyone who wants to experience the transformative power of storytelling and be moved by a truly remarkable musical.
The Psychology Behind Evan's Decision to Leap from the Tree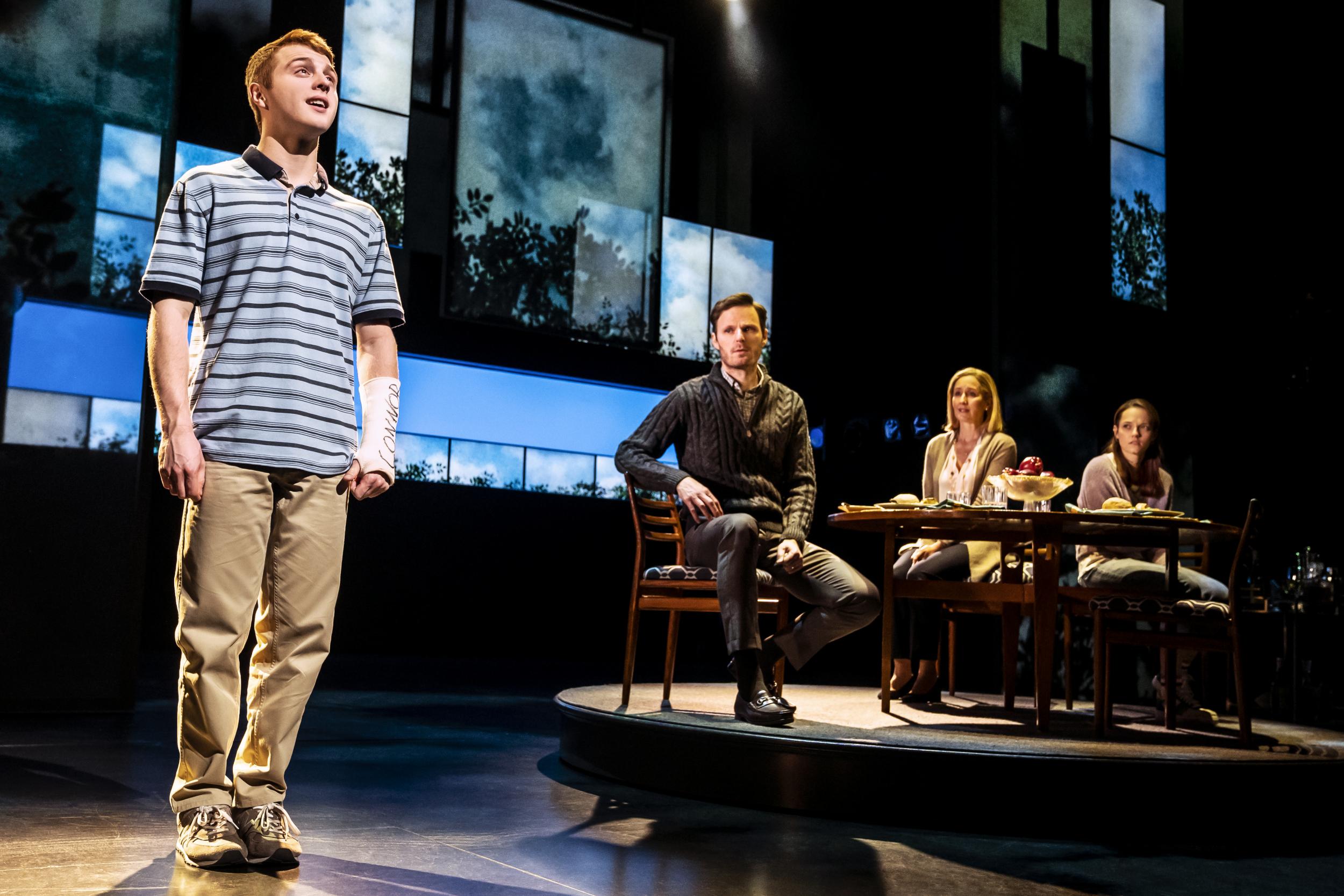 In the musical Dear Evan Hansen, Evan's broken arm becomes a recurring topic of conversation. At first, he claims that he broke it when he accidentally fell out of a tree. However, as the story unfolds, we learn that the real reason behind his injury was a failed suicide attempt. Evan had climbed up the tree with the intention of ending his life. He had been struggling with anxiety and depression, feeling alone and invisible in the world around him.
As the story progresses, we see how Evan's lie about breaking his arm in a tree-fall starts to spiral out of control. It becomes the catalyst for a chain of events that puts him at the center of a community grieving for the loss of a classmate, Connor Murphy. Evan's lie gives Connor's parents a false sense of hope that their son had found a friend before he died, leading to a series of misunderstandings and complications.
The revelation of Evan's true intentions behind his broken arm adds a layer of complexity to his character. It highlights the struggles of mental health and the impact it can have on a person's life. It also serves as a reminder of the importance of seeking help and support when going through tough times. Overall, the story of Evan's broken arm serves as a critical plot point in the musical, bringing attention to real-life issues that many individuals face.
Unveiling the Truth Behind Connor's Actions Towards Zoe
In Dear Evan Hansen, the character Connor is portrayed as someone who is struggling with mental illness and addiction. He is shown to be abusive towards his sister, Zoe, and their relationship is strained as a result. Despite this, Zoe still cares for her brother and wishes that he could be a different person. However, she is unable to bring herself to love the person he has become.
It is only when Evan, the main character, pretends to have been friends with Connor that Zoe begins to see him in a different light. She believes that Connor had written a heartfelt letter to Evan before his death, expressing his love for Zoe. This leads her to feel guilty about the way she had treated her brother and she starts to feel more connected to him.
The portrayal of Connor's abusive behavior towards Zoe is a difficult subject matter, but it is an important aspect of the story. It highlights the impact that mental illness and addiction can have on relationships, as well as the importance of seeking help and understanding for those who are struggling. Ultimately, the story shows the power of forgiveness and redemption, even in the face of tragedy.
Uncovering the Untold Ending of Dear Evan Hansen
Dear Evan Hansen is a musical that explores themes of mental health, grief, and the power of honesty. The original ending to the show was quite different from the final version that audiences see today. In the original ending, Evan Hansen does not get the happy ending that he does in the current version. Instead, the show ends on a more somber note, with Evan having to face the consequences of his actions.
In the original ending, Zoe invites Evan to meet her at the orchard, which has been reopened in Connor's memory. However, unlike in the final version, Evan does not have a chance to apologize for his actions. Instead, he is met with anger and disappointment from the Murphy family. His lies have caused irreparable damage to their family, and they are left to pick up the pieces.
The original ending to Dear Evan Hansen was undoubtedly more realistic, but it was also much darker. The creators of the show ultimately decided to change the ending to give audiences a more uplifting and hopeful message. Despite the changes, the show still manages to tackle important issues surrounding mental health and the importance of honesty in our relationships.
In the final version of the show, Evan does get a chance to apologize to Zoe, and she forgives him. The show ends on a much more optimistic note, with the Murphy family coming together to heal and move forward. This ending reinforces the message of the show that honesty and openness are essential for us to connect with others and find healing.
Finding Hope in the Ambiguous Conclusion of Dear Evan Hansen
Dear Evan Hansen is a musical that deals with some heavy themes, such as mental illness, suicide, and the search for personal identity. With such a complex subject matter, it's natural to wonder whether the musical has a happy ending or not.
At the end of the show, Evan eventually returns home and reunites with his mother, Heidi. Julianne Moore's character sings the song "So Big/So Small," which is a poignant moment that showcases the unconditional love of a mother for her son. Through the song, Heidi tells Evan that she loves him no matter what and that she will always be there for him.
However, the scene takes a heartbreaking turn when Evan admits to his mother that his fall out of the tree was actually a suicide attempt. This revelation adds a layer of complexity to the ending, as it underscores the gravity of the issues that the show deals with.
While the ending of Dear Evan Hansen is bittersweet, it is ultimately hopeful. The show's message is that no matter what we go through, we can always find ways to connect with others and find hope in the midst of our struggles. The musical encourages us to be honest with ourselves and with others, and to seek help when we need it. In this sense, the ending of Dear Evan Hansen is a call to action for all of us to be more compassionate and understanding towards those who are struggling with mental health issues.
Understanding the Core Theme of Dear Evan Hansen.
The main message of Dear Evan Hansen is about the importance of human connection and the power of honesty. The film adaptation portrays the struggles of Evan Hansen, a socially anxious high school student, and his journey to find a sense of belonging. Through his experiences, the film highlights the importance of being truthful with oneself and others, even when it is difficult.
The movie emphasizes the need for people to connect with each other and to support one another during difficult times. In the film, Evan's relationships with his family, friends, and classmates are strained because of his social anxiety and inability to communicate effectively. However, as he begins to open up and be honest with those around him, he starts to form genuine connections with others.
The film also explores the impact of mental illness on individuals and their loved ones. It portrays the struggles of those who suffer from anxiety and depression and the stigma associated with seeking help. The movie encourages viewers to seek support and to understand that it is okay to ask for help.
Overall, the main message of Dear Evan Hansen is a call for empathy, compassion, and understanding. It encourages viewers to be kind to themselves and others and to recognize the power of honesty and human connection.
The message behind "Dear Evan Hansen" is undoubtedly centered around mental health and the power of communication. The Broadway musical was acclaimed for its honest portrayal of mental illness and the struggles that come with it. The film adaptation attempted to carry the same message to the big screen, but it seems that the transition has caused the message to become muddled.
The film addresses the importance of opening up about mental health struggles and seeking help when needed. It highlights the need for communication and the dangers of bottling up emotions. The film also touches on the topic of social anxiety and how it can affect one's daily life.
However, some critics have pointed out that the film adaptation failed to deliver the message effectively. The script and direction were criticized for their lack of nuance and tendency to simplify complex issues. As a result, the film comes across as a surface-level exploration of mental health, rather than the deep dive that the musical was able to achieve.
Despite this, the overall message of "Dear Evan Hansen" remains an important one. It reminds us of the importance of checking in on our loved ones and being there to support them through difficult times. It encourages us to start conversations about mental health and to seek help when we need it. While the film adaptation may have fallen short of delivering this message effectively, the importance of the message remains unchanged.
Dear Evan Hansen leaves a powerful message about the importance of honesty and being true to oneself. Although the ending may not be the happily-ever-after we desire, it shows the reality of the consequences of our actions and the importance of owning up to them. The musical sheds light on mental illness and the struggles individuals face, emphasizing the need for compassion and understanding. Overall, Dear Evan Hansen delivers a powerful message that resonates with audiences and encourages us to be better versions of ourselves.