Disney has been churning out live-action remakes and sequels to their beloved animated classics for years now, and fans are always eager to know what's coming next. From Frozen 3 to a possible live-action Tangled, there are plenty of rumors swirling around about Disney's future projects. But what's actually confirmed? And what can we expect to see on Disney+ in the coming years? Let's take a closer look at what's in store for Disney's movie lineup, including the highly anticipated releases of The Little Mermaid and Peter Pan and Wendy in 2023.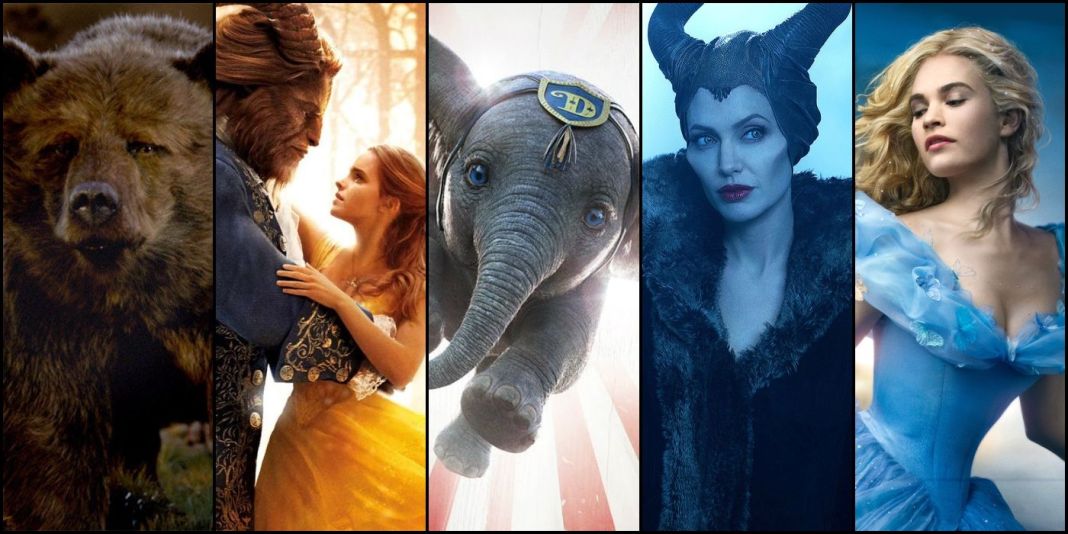 Are More Live-Action Adaptations in the Works for Disney's Future?
Disney has been on a roll with live-action remakes of their classic animated movies. The trend started with Alice in Wonderland in 2010, and since then, we've seen remakes of The Jungle Book, Beauty and the Beast, Aladdin, and The Lion King. Fans of Disney's live-action remakes will be delighted to know that the trend is set to continue, with several upcoming live-action movies on the horizon.
One of the most anticipated live-action remakes is The Little Mermaid, set to release in 2023. The movie will feature a star-studded cast, including Halle Bailey, Melissa McCarthy, Javier Bardem, and Awkwafina, among others. Fans are excited to see how this classic tale will be brought to life with modern technology and special effects.
In addition to The Little Mermaid, Disney will also release Peter Pan and Wendy, another live-action reboot, in 2023. The movie will follow the story of Peter Pan, Wendy, and the Lost Boys as they journey to Neverland and battle the villainous Captain Hook.
With the success of their previous live-action remakes, Disney is sure to continue producing more in the future. While there are no official announcements yet, fans have been speculating about which classic Disney movies could get the live-action treatment next.
>> Must read What is the Disney controversy about?
The Future of Frozen: Can Fans Expect a Third Installment?
Disney fans can finally rejoice as the studio has officially confirmed that Frozen 3 is in production. The announcement comes over three years since the release of Frozen 2, which made history as the highest-grossing animated movie of all time. The long-awaited confirmation of the third installment has sparked a lot of excitement among fans, who have been eagerly waiting for the next chapter in the Frozen franchise.
While details about the plot and release date of Frozen 3 are still under wraps, we can expect to see the return of the beloved characters Elsa, Anna, Kristoff, Olaf, and Sven. Fans can also anticipate the return of the franchise's signature musical numbers, which have become a staple of the Frozen movies.
With Frozen 2 breaking box office records and becoming one of the most beloved animated movies of all time, it's no surprise that Disney is eager to continue the franchise. The confirmation of Frozen 3 is sure to be a big win for Disney and fans alike, and we can't wait to see what the next chapter holds. Stay tuned for more updates on the highly anticipated movie.
Trending now – Is Deadpool 3 Cancelled?
The Possibility of a Live-Action Adaptation of Tangled by Disney
Disney is known for bringing our beloved animated movies to life with their live-action adaptations. One of the most highly anticipated live-action remakes is that of the 2010 animated hit, Tangled. While reports suggest that Disney is already working on a live-action Tangled movie, the cast for the film is yet to be finalized.
Interestingly, Maitryei Ramakrishnan, the star of Netflix's Never Have I Ever, has expressed her desire to play the role of Rapunzel in the upcoming live-action movie. It remains to be seen whether Disney will consider her for the coveted role.
The original Tangled movie was a huge success, with its catchy songs, lovable characters, and heartwarming storyline. Fans of the animated film are eagerly awaiting the live-action adaptation, which is expected to be just as magical and enchanting as the original.
Given Disney's track record with their live-action adaptations, it's safe to say that the live-action Tangled is likely to be a visual treat for audiences. From breathtaking visuals to a star-studded cast, the live-action Tangled is sure to be a cinematic experience that fans won't forget anytime soon.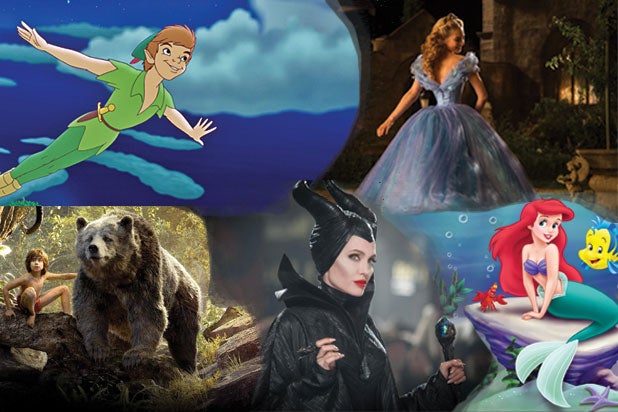 Is a Sequel to Encanto in the Works?
Encanto took the world by storm with its magical music, gorgeous animation, and lovable characters. Fans have been eagerly waiting for any news about a follow-up to the hit movie. While Disney has not officially confirmed a sequel for Encanto, recent developments at the House of Mouse might have given fans a glimmer of hope.
In February 2023, Disney announced the highly-anticipated sequels for some of its most beloved franchises, including Toy Story, Frozen, and Zootopia. This announcement has led fans to speculate that Encanto 2 might also be in the works. However, we have yet to receive any official confirmation from Disney.
Despite the lack of official news, fans are still hopeful that we will see more of the Madrigal family and their magical home. Encanto's critical and commercial success, coupled with its powerful message of family and self-acceptance, makes it a prime candidate for a sequel.
Only time will tell if Disney will give us another chance to sing along with Bruno and the Madrigal family. In the meantime, we can keep our fingers crossed and enjoy the original movie on Disney+.
Toy Story 5: Is it Happening?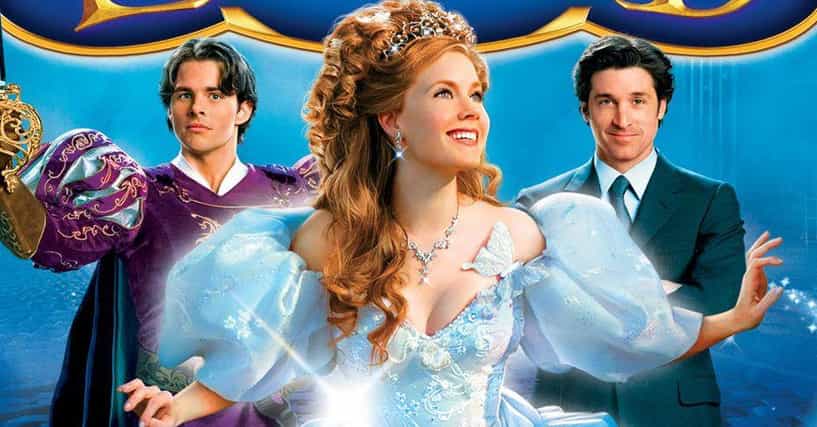 It's official! Toy Story fans can rejoice as Disney CEO, Bob Iger, confirmed the release of Toy Story 5 on the 8th of February, 2023. This announcement has created quite a buzz among Toy Story enthusiasts, who have been eagerly awaiting a new installment of the beloved franchise since the release of Toy Story 4 in 2019.
Fans are eagerly speculating about what the new movie might hold for Woody, Buzz, and the rest of the gang. While details about the plot of Toy Story 5 are scarce, many are hoping that it will continue the emotional journey of the toys, as they face new challenges and adventures.
With each Toy Story movie, Pixar has managed to capture the hearts of audiences of all ages, with its beautiful animation, lovable characters, and heartwarming stories. It's no wonder that fans are excited to see what new heights the franchise will reach with its fifth installment.
As we eagerly await the release of Toy Story 5, we can only hope that it lives up to the high expectations set by its predecessors. With Bob Iger's confirmation, we can rest assured that the beloved characters will be returning to the big screen soon. So, get ready to laugh, cry, and feel all the emotions as Woody, Buzz, and the gang embark on their next adventure.
The Possibility of a Sequel to Zootopia
Fans of the 2016 hit animated movie, Zootopia, can rejoice as the beloved characters of Judy Hopps and Nick Wilde are set to make a comeback in Zootopia 2. The announcement was made by Disney CEO Bob Iger on February 9, 2023, during the Q1 earnings call. This news has been buzzing around the internet, and fans cannot wait to see what the sequel has in store for them. With the original movie being a big success, it is no surprise that Disney has decided to give the audience what they want. Zootopia 2 will likely continue to explore the themes of diversity, inclusion, and friendship, which were prevalent in the first movie. It will be interesting to see what new challenges and adventures await our favorite furry characters in this highly anticipated sequel. As of now, no further details have been released regarding the plot or cast. However, one thing is for sure; Zootopia 2 is going to be one of the most anticipated animated movies of the year. Stay tuned for more updates on this exciting project.
A Sneak Peek into Disney+ Content Lineup for 2024
Disney+ is a popular streaming service that provides access to a wide range of movies and TV shows for its subscribers. If you're wondering what to expect from Disney+ in 2024, then you'll be pleased to know that there are plenty of exciting releases planned for that year. One of the most anticipated releases is the premiere of Moana on Disney+, which will allow fans to once again enjoy the magical adventure of the brave Polynesian princess. In addition to Moana, Spider-Man: Freshman Year and Marvel Zombies will also premiere on Disney+. These shows are sure to delight Marvel fans with their thrilling action and unique storylines.
For the younger audience, Disney+ will also premiere a stop-motion series based on the beloved character Duffy and Friends. This series is set to have six episodes filled with fun and adventure, making it the perfect choice for a family night in. Percy Jackson and the Olympians will also premiere on Disney+, bringing the beloved book series to life on the screen. Finally, The Acolyte, a highly anticipated Star Wars series, will also make its premiere on Disney+.
Overall, Disney+ has exciting plans for 2024 with a diverse range of content that caters to viewers of all ages and interests. With these new releases, Disney+ is sure to remain a popular choice for streaming entertainment for years to come.
Moana Sequel Update: Is a Second Movie Happening or Not?
Disney's Moana was a massive hit in 2016, grossing over $600 million worldwide, and the film also won critical acclaim for its strong lead character and stunning animation. Fans of the movie have been eagerly anticipating a sequel, and many are wondering if Moana 2 is in the works. Unfortunately, there has been no official announcement from Disney about the production of Moana 2.
However, there have been rumors that Moana 2 is in development, and that it could be released in the near future. With the recent update to the Tiana series, which has now been pushed back to 2023, it is possible that Moana 2 will also be delayed. Some insiders speculate that this could push the release date for Moana 2 to 2024.
Despite the lack of official news, fans of Moana can remain hopeful that a sequel is on the way. The original movie was a massive success, and there is no doubt that a follow-up would be eagerly anticipated by audiences around the world. Whether or not Moana 2 is in development, fans can continue to enjoy the original movie, which remains a beloved classic in the Disney canon.
Previewing Disney's Upcoming Movies for 2026
Disney fans always look forward to the upcoming releases of their favorite movies! In 2026, Disney has an exciting lineup of films that includes both Marvel and Pixar movies. On February 13, Marvel Studios is set to release an untitled film, which is sure to be another blockbuster hit. Meanwhile, on March 6, Pixar's untitled movie is also set to be released, and fans of the animation studio are excited to see what they have in store for them.
On May 1, Marvel Studios is set to release "Avengers: Secret Wars," which is expected to be a major event film that brings together some of the biggest superheroes in the Marvel Cinematic Universe. The release of this movie is sure to get Marvel fans excited and eager to see what's next for their favorite heroes.
Moving on to the summer, July will be a big month for Disney and Pixar. On July 19, Pixar is set to release another untitled movie, which is sure to be another heartwarming and entertaining film from the animation studio. Just five days later, on July 24, Marvel Studios is set to release another untitled film that is sure to be another epic adventure.
Overall, Disney's 2026 lineup looks to be packed with exciting films that are sure to delight audiences of all ages. From Marvel's superhero epics to Pixar's heartwarming animation, there's something for everyone to look forward to. Keep an eye out for more news and updates about these upcoming releases as they draw closer!
Speculations on Disney's Upcoming Blockbuster: What to Expect Next?
The future of the Disney movie franchise looks promising, with a diverse range of titles scheduled for release in the coming years. Among the most highly anticipated releases is the upcoming Marvel Studios film, Captain America: New World Order, which is set to hit theaters on May 3, 2024. This action-packed superhero movie is sure to attract a large and enthusiastic audience.
Another exciting release from 20th Century Studios is the Kingdom of the Planet of the Apes, which is slated to be released on May 24, 2024. This movie is expected to be a thrilling and action-packed adventure that will transport audiences to a distant and fantastical world.
For fans of animated movies, Walt Disney Pictures has announced the release of Inside Out 2 on June 14, 2024. This sequel promises to be just as emotionally engaging and heartwarming as the original movie, which was a huge hit with audiences and critics alike.
Finally, on July 5, 2024, Disney will release Mufasa: The Lion King. This movie is a retelling of the classic story of the Lion King, with new characters and a fresh take on the beloved tale. Fans of the original movie are sure to be thrilled with this new version, which promises to be just as engaging and heartwarming as the original.
Overall, it's clear that Disney has a lot of exciting projects in the works, and fans of all ages are sure to be delighted with the upcoming releases. Whether you're a fan of superheroes, animated movies, or classic tales, there's something for everyone in the Disney movie franchise.
Disney fans have a lot to look forward to in the coming years. With live-action remakes of classics like The Little Mermaid and Peter Pan and Wendy, along with the highly anticipated release of Frozen 3, it's clear that Disney is committed to bringing beloved stories to life on the big screen. Additionally, fans of Moana and Zootopia can eagerly anticipate possible sequels in the works, while the future of the Toy Story franchise remains uncertain. With so much in store for Disney fans, it's an exciting time to be a part of the magic.