Are you curious about Chelsea Houska's family life? From her relationship with her ex Adam to her husband Cole DeBoer, there are many questions that fans of Teen Mom OG have. One of the most asked questions is whether Chelsea wants more kids. She recently addressed this during an Instagram Q&A session, along with other topics like her weight loss journey and legal issues she's currently facing. Keep reading to learn more about Chelsea's life off-screen.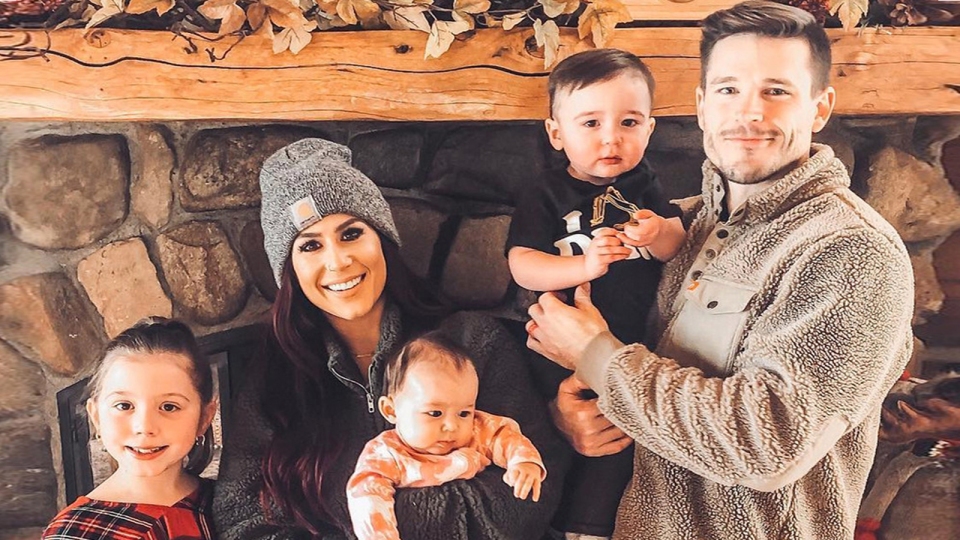 Is Chelsea Houska planning to expand her family?
In a recent Instagram Q&A session, Chelsea Houska, a former Teen Mom 2 cast member, addressed the question that she and her husband Cole DeBoer have been asked countless times: do they want more children? Houska, who is 29 years old, confirmed that she and DeBoer do not plan on expanding their family any further. She stated, "This is the most asked question that we always, always get, if we're gonna have more kids…Do we think we're gonna more kids? I would say we don't think we're gonna have more." While some fans might be disappointed to hear this news, it's important to respect the couple's decision and remember that having more children is a personal choice that should not be influenced by external pressures.
>> Must read Is Jennifer Aniston childfree?
The Role of Adam in Aubree's Life – A Closer Look
Adam Lind is the biological father of Aubree, but he has not been involved in her life much. Presently, he still seems to be absent from her life. Despite that, Aubree has a loving and supportive family in her mother, Chelsea Houska, and her stepfather, Cole DeBoer. Recently, both Chelsea and Cole paid tribute to Aubree on her 13th birthday, showing their love and appreciation for her. Even though Adam has not been a significant part of Aubree's life, she has the love and affection of her mother and stepfather, who have been there for her every step of the way. Despite the absence of her biological father, Aubree has grown up surrounded by love and care, and she continues to thrive under the guidance of her parents.
Trending now – How did Chelsea Houska lose all that weight?
Is Aubree Still Maintaining a Relationship with Her Father, Adam?
Chelsea Houska has always been open about her relationship with her ex-boyfriend, Adam Lind, and their daughter, Aubree. Although their past has been tumultuous, Chelsea recently revealed that they have managed to co-parent their daughter without any drama. In fact, she stated that they still see Adam sometimes, and it's totally fine.
Despite Adam's past behavior, Chelsea seems to have put aside any negative feelings towards him for the sake of their daughter. She has always been transparent about her struggles with Adam's involvement in Aubree's life, but it seems like they have finally reached a peaceful co-parenting situation.
It's heartening to see that Chelsea and Adam have been able to put their differences aside and prioritize their daughter's well-being. Even though it's not always easy to co-parent with an ex, Chelsea and Adam have managed to make it work for their daughter. It's a testament to their commitment to being good parents despite their past issues.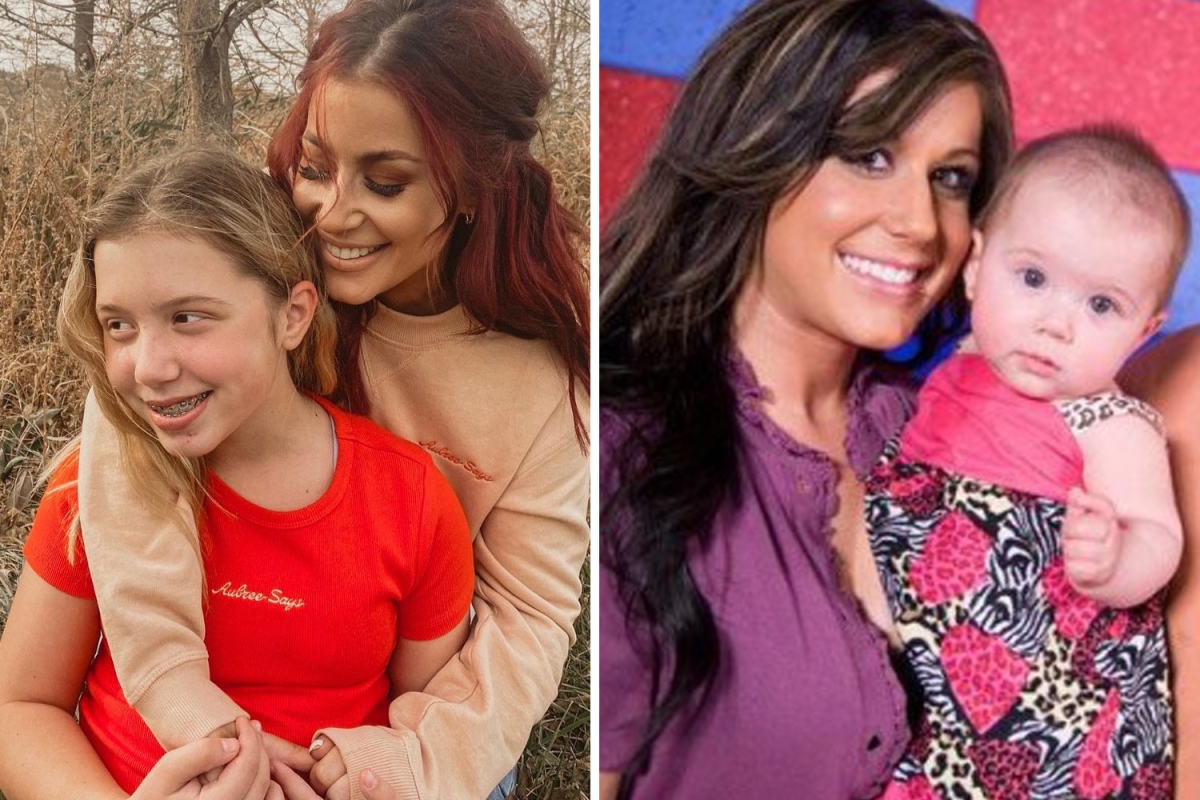 Are Aubree and Paislee Able to Spend Time Together?
It's heartening to know that despite the absence of their fathers, Aubree and Paislee have maintained a close relationship. In a recent interview with The Sun, Paislee's mother, Taylor Halbur, shared that the girls still see each other. The fact that they've been able to forge a strong bond is a testament to the resilience of children and their ability to create meaningful connections.
It's unfortunate that both girls are growing up without their fathers in their lives, but it's heartening to see that they have each other for support. Even though Adam and Taylor are no longer a part of their lives, Aubree and Paislee still have a connection that remains unbroken. It's a testament to the strength of their relationship and the importance of nurturing connections with loved ones.
It's clear that Chelsea has done a great job in fostering a positive relationship between Aubree and Paislee. Despite the fact that they come from different families, they've been able to maintain a close bond. It's a testament to the power of love and the importance of creating a supportive network of family and friends. Overall, it's great to see that Aubree and Paislee continue to have a strong relationship, and we wish them all the best in their future endeavors.
Unraveling Chelsea Houska's Weight Loss Journey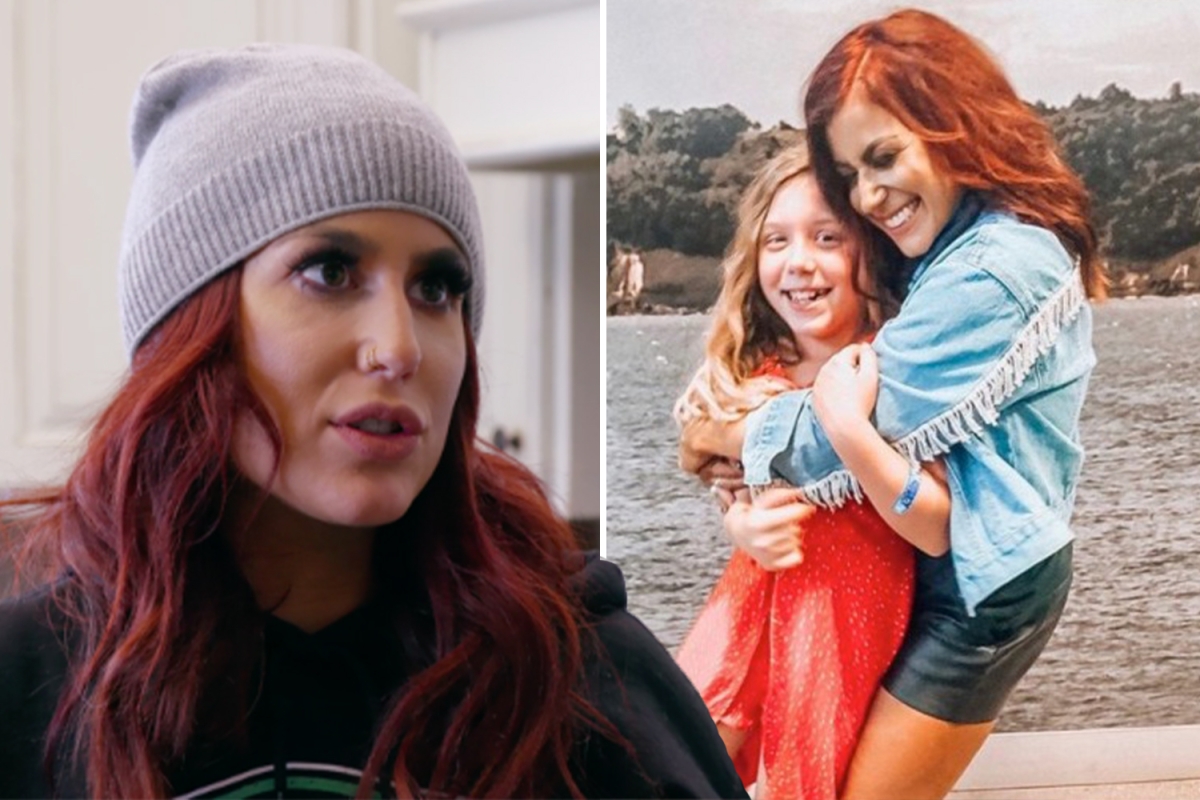 Chelsea Houska is a reality TV star, and she has always been open about her weight loss journey. When Chelsea was pregnant with her third child, she utilized Profile's MOM Program to stay healthy and lose weight. The MOM Program is specially designed for pregnant women and new moms. The program helped Chelsea stay healthy during her pregnancy and also helped her lose weight after giving birth.
The MOM Program includes regular meetings with a MOM-certified coach who creates a customized meal plan for the expectant mother. The meal plan ensures that the mother gets the proper nutrition needed to stay healthy and support the growth of the baby. The coach also provides guidance and support throughout the pregnancy and postpartum period.
With the help of the MOM Program, Chelsea was able to lose weight and maintain a healthy lifestyle. The program provided her with a structured plan that made it easy for her to stay on track. She was able to make healthy choices and stay motivated throughout her weight loss journey.
In addition to the MOM Program, Chelsea also made other lifestyle changes to support her weight loss goals. She incorporated regular exercise into her routine and made healthier food choices. These changes, along with the support of the MOM Program, helped Chelsea achieve her weight loss goals.
Overall, the MOM Program is an excellent option for expectant mothers and new moms who want to stay healthy and lose weight. It provides a customized meal plan and support from a certified coach, making it easier to stay on track and achieve weight loss goals.
Why Chelsea Decided to Change Aubree's Last Name: Understanding the Decision
Chelsea Houska, the beloved Teen Mom 2 star, has recently filed a motion to change her daughter Aubree's last name from Lind to Lind-DeBoer. According to RadarOnline.com, Chelsea Houska filed this request through the Lincoln County Clerk of Court. This significant change in her daughter's name reflects the family's new life with Chelsea's husband, Cole DeBoer. Aubree's new name now includes her stepfather's surname, which is a beautiful way to demonstrate the family's love and unity. This motion to change Aubree's last name is a heartwarming reminder of the importance of family and the lengths parents are willing to go to ensure their children feel loved and secure.
Unveiling Cole DeBoer's Profession: What Does He Do to Make a Living?
Cole DeBoer, who is married to Chelsea Houska, is a man of many talents. He not only looks after his family but is also a successful businessman. The couple owns a home renovation company in Sioux Falls, S.D. known as "Down Home DeBoer." This company is their joint venture, where Chelsea takes care of the decoration aspect while Cole looks after the renovations and contracting work. The company has been doing pretty well, and their Instagram page boasts a good number of followers. Cole is an expert in his field, and his skills are reflected in the quality of work that his company produces. It is impressive to see how he balances his work and personal life with ease. With Cole's expertise in the field, it is no wonder that their company has been doing well over the years.
The Breastfeeding Experience: Did Chelsea Houska Opt for It?
Breastfeeding is a common practice among new mothers, and Chelsea Houska is no exception. However, she recently revealed that her anxiety levels improved significantly after she stopped breastfeeding her daughter, Layne. The reality TV star is not sure whether the improvement was related to the hormones and other factors associated with breastfeeding. Nonetheless, she feels great and is happy to know what to look for postpartum in her current pregnancy.
Breastfeeding is known to have numerous benefits for both the baby and mother. Breast milk is packed with nutrients that can boost a baby's immune system and reduce the risk of infections. Additionally, breastfeeding can help a mother bond with her baby and reduce the risk of postpartum depression. However, it is essential to note that breastfeeding is not suitable for everyone, and some mothers may experience complications such as anxiety and depression.
Despite the potential challenges of breastfeeding, many mothers still choose to nurse their babies. It is a personal decision that depends on various factors, including the mother's health, lifestyle, and preferences. As for Chelsea Houska, she has found what works best for her and her family. By being open about her experiences, she can help other mothers make informed decisions about their postpartum journey.
Lawsuits Filed Against Chelsea Houska: What You Need to Know.
Chelsea Houska and Cole DeBoer have faced a lawsuit filed against them by Envy Branding LLC for a whopping $3 million. The lawsuit claims that the couple has been withholding the money that they made from their social media promotions. It is a matter of concern for the fans of the couple who have been following their journey for years.
The allegations against the couple are quite serious, and it remains to be seen how things will turn out for them. The lawsuit has brought a lot of attention to the couple's social media promotions, and it has raised questions about the authenticity of their endorsements.
It is important to note that Chelsea and Cole have not made any public statements about the lawsuit, and it is unclear what their response will be. However, it is expected that they will address the issue soon and provide clarity on the matter.
In conclusion, the lawsuit filed against Chelsea Houska and Cole DeBoer by Envy Branding LLC for allegedly withholding money made from social media promotions is a significant development in their journey. It remains to be seen how the couple will respond to the allegations and what the outcome of the lawsuit will be. The fans are eagerly waiting for an update from the couple.
The Inspiring Journey of Chloe's Incredible Weight Loss Transformation
Khloe Kardashian, a famous reality TV star, has been the topic of many conversations regarding her weight loss journey. Many have wondered how she accomplished such an impressive feat. Well, the answer lies in her dedication to a healthy lifestyle. Khloe attributes her weight loss success to working out with her trainer, Gunnar Peterson, and following a balanced diet. In her own words, she claims that her diet is now lean, as she has eliminated red meat and dairy products from her meals. Instead, she consumes a lot of fish, vegetables, and fruits.
Khloe's transformation has been nothing short of remarkable. She has lost over 40 pounds, and the results are evident in her appearance. Her commitment to living a healthy lifestyle has not only helped her shed the extra pounds but has also brought about a positive change in her overall well-being. It is inspiring to see how Khloe has taken control of her health and transformed her body through a combination of exercise and a healthy diet. Her story is a testament to the fact that with dedication and hard work, anything is possible.
Chelsea Houska has made it clear that she and her husband, Cole DeBoer, do not plan on having any more children. Despite the constant speculation from fans, they have stated that their family feels complete with their four kids. Additionally, while Chelsea has faced some challenges with her ex, Adam, in regards to their daughter Aubree, she has found happiness with her new family and husband. Chelsea has also shared her weight loss journey and breastfeeding experience with her followers. However, she has also faced some obstacles, such as a lawsuit from a beauty company. Regardless, Chelsea remains a fan favorite and continues to inspire others with her positive attitude and family-focused lifestyle.