If you're a fan of Friends, you've probably wondered whether the cast members were as close in real life as they were on the show. Did they all get along, or were there tensions behind the scenes? And what about those guest stars – were they all pleasant to work with? In this post, we'll explore some of the most intriguing questions about the cast of Friends, including who was a jerk, who turned down a role, and who had the most lines. So grab your coffee and get ready to find out the secrets behind one of the most beloved sitcoms of all time.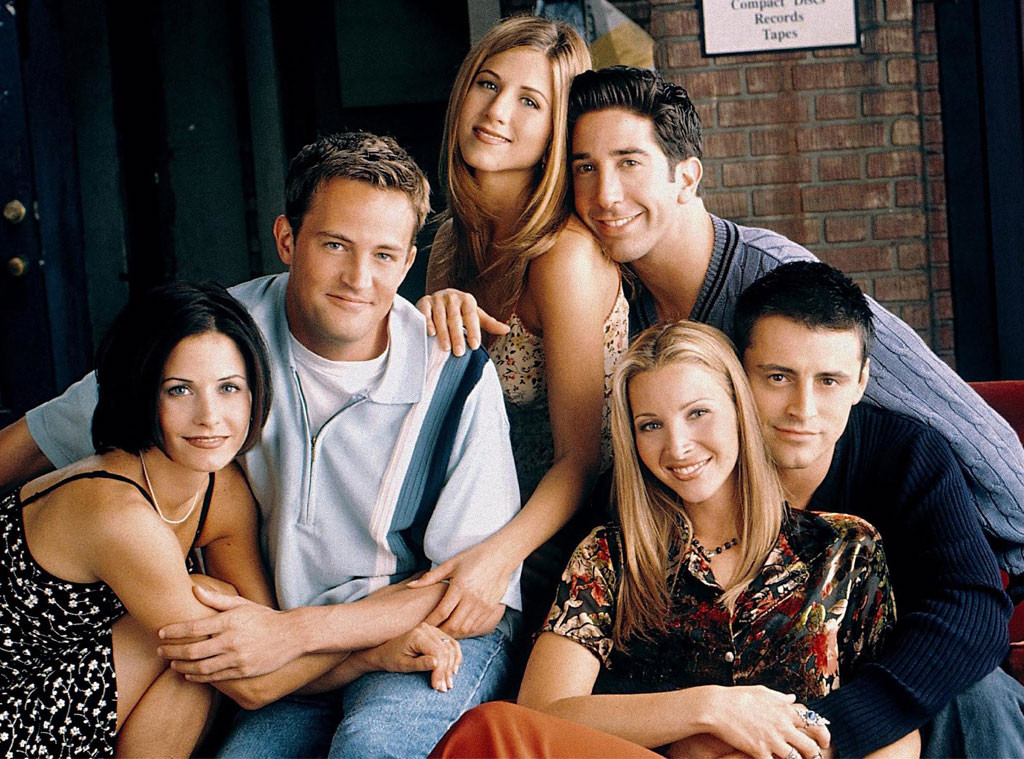 The dynamics between the cast members of Friends: Were they all friendly?
The chemistry between the cast of Friends was undeniable on screen, but many fans have often wondered if their camaraderie extended off-screen as well. It's safe to say that the cast members, Jennifer Aniston, Courteney Cox, Lisa Kudrow, Matt LeBlanc, Matthew Perry, and David Schwimmer, did get along in real life. In fact, they developed a strong bond over the course of filming the show, which lasted for ten years.
Despite the long hours and the occasional disagreement, the cast members were always supportive of each other. They even negotiated their contracts together to ensure that they were all paid equally, which was a groundbreaking move at the time. Their relationships were not without their bumps in the road, but they always found a way to work through their issues and come out stronger on the other side.
It's evident that their on-screen chemistry was a reflection of their off-screen relationships. The cast members had a genuine affection for each other, which was evident in interviews and behind-the-scenes footage. They were more than just coworkers; they were a tight-knit group of friends who had each other's backs. While their relationships have evolved over the years since the show ended, their bond remains strong, and they still support each other, both personally and professionally.
>> Must read Who had the most screen time on Friends?
Unpleasant Experiences with a Guest Star on Friends.
During one of the episodes of Friends, Lisa Kudrow, who played the role of Phoebe, had a negative encounter with a guest star who was incredibly rude to her. This incident became a hot topic in the headlines and raised questions about whether the cast of Friends got along behind the scenes. Despite the show's popularity, not all the guest stars were respectful to the main cast members. Kudrow, who had become famous through her character Phoebe, encountered this rude guest star who made a remark about her, which was both shocking and offensive. The incident highlighted the fact that even highly successful and famous actors can be disrespectful towards others. However, Kudrow handled the situation with grace and professionalism, showing that she was above such behavior.
Trending now – Why did Monica get fired in Friends?
Unraveling the Friendship between Jennifer Aniston and Lisa Kudrow
Friends fans have always been curious about the off-screen relationships among the cast members. One of the most popular questions that arise is whether Jennifer Aniston and Lisa Kudrow are friends in real life. Well, the answer is yes! In fact, Jennifer is particularly close to Lisa, and the two have maintained a strong bond even after the show ended. Courteney Cox also joins the duo, and they often hang out together, which has been seen in several photos shared on social media.
Jennifer and Lisa's friendship began on the sets of Friends, and they quickly hit it off. Their on-screen chemistry was undeniable, and it is no surprise that they bonded so well off-screen. They have often spoken about their friendship in interviews, with Jennifer describing Lisa as one of the funniest people she's ever met. They have also been seen supporting each other in their respective projects, attending events together and sharing pictures on social media.
The friendship between Jennifer, Lisa, and Courteney is undoubtedly one of the most cherished relationships that have come out of the show. They have been there for each other through thick and thin, and fans can't help but admire their camaraderie. It is heartening to see that even after all these years, they remain the best of friends.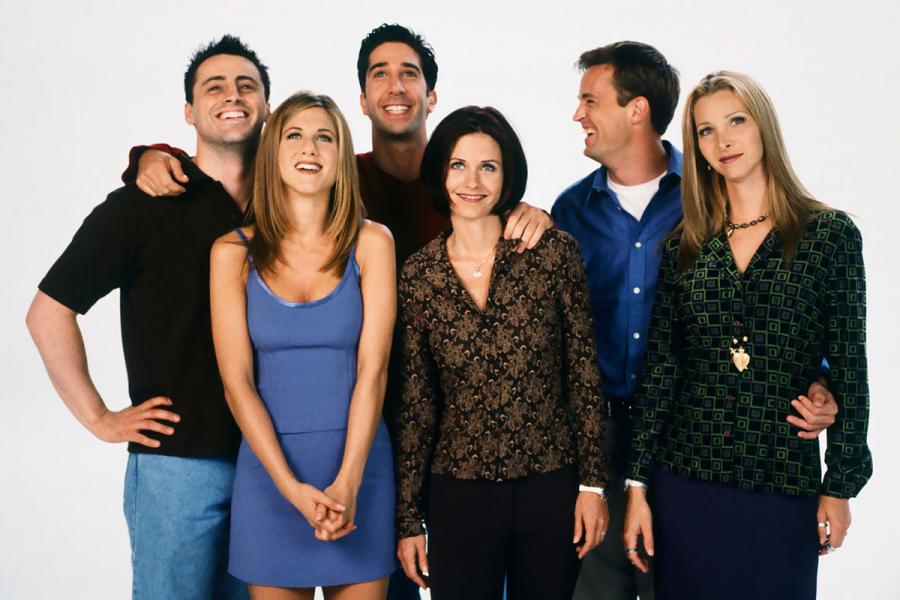 Ranking the Success of the "Friends" Cast: Who Comes in Last Place?
Friends was a massive hit and catapulted all six of its main actors to stardom. However, as revealed in a documentary about the show, Matt LeBlanc, who played the lovable and dim-witted Joey Tribbiani, earned the lowest salary among the main cast members. This may come as a surprise to many fans, considering that Joey was one of the most beloved and iconic characters in the series. However, as Comedy Central reports, this was due to the unified negotiations that were conducted with all six stars in the room.
Despite being the least successful Friends actor in terms of salary, Matt LeBlanc has had a successful career both during and after the show's run. He continued to play Joey in the spin-off series Joey, which ran for two seasons, and later starred in the hit Showtime series Episodes, for which he won a Golden Globe award. He has also been a co-presenter of the BBC's Top Gear since 2016.
It's worth noting that being the least successful Friends actor in terms of salary does not necessarily equate to being the least successful overall. All six actors have gone on to achieve success in their respective careers, and their time on Friends will always be remembered as a defining moment in television history.
Unveiling the Dislikable Characters on Friends
The hit TV show, Friends, had several guest stars throughout its ten-year run. While most of them had a great time working on the show, some have spoken out about their unpleasant experiences on set. Fans have speculated that Fisher Stevens, who played Phoebe's psychiatrist boyfriend Roger, was the jerk guest star. In an interview, Fisher himself admitted to being a huge jerk to all six main stars on the show. It is unclear what exactly happened behind the scenes, but it appears that Fisher's behavior was not appreciated by the cast. This revelation has caused fans to re-watch the episode and analyze the interactions between Fisher and the rest of the cast. Despite this negative experience, Friends remains one of the most beloved TV shows of all time.
The Surprising Celebrity Who Said 'No Thanks' to a Role in Friends
David Schwimmer, who played Ross in the popular TV show "Friends," initially turned down the role. It might be hard for fans to imagine anyone else playing the character of Ross, but Schwimmer revealed during an interview with Jimmy Fallon that he was hesitant to take the part. It's interesting to note that Schwimmer was not the only member of the cast who was hesitant to take on their respective roles. However, after some convincing from the show's creators and producers, Schwimmer eventually agreed to play Ross. It's a good thing he did, as his portrayal of the character has become iconic in the world of television.
The character with the most dialogue in the sitcom "Friends".
The dialogue in Friends was equally distributed among the main characters, although some of them had more lines than others. According to the statistics, Ross and Rachel had the most lines, with about 9,000 lines each. This is not surprising, considering that they were the central couple of the show and had many storylines throughout the ten seasons.
On the other hand, Lisa Kudrow's Phoebe had the least number of lines, with only 7,400 lines. This could be due to her character's eccentric personality, which often led her to say fewer words than the others. Courteney Cox's Monica and Matt LeBlanc's Joey had a similar number of lines, somewhere in between Ross/Rachel and Phoebe.
It's fascinating to see how the show's writers managed to balance the dialogue among the six main characters, giving them all equal importance and screen time. Despite the differences in the number of lines, each character had their unique traits and quirks, which made them memorable and beloved by the fans.
Matthew Perry's camaraderie with Friends co-stars: What's the scoop?
Did Matthew Perry get along with the cast of Friends?
Matthew Perry, who played Chandler Bing, had a strong bond with his Friends costars. However, his addiction issues were a major challenge for him and the cast. In an interview with PEOPLE, Perry disclosed how his Friends colleagues supported him during his tough times. Perry expressed his gratitude towards his co-actors saying, "They were understanding, and they were patient."
It is commendable to note that Perry's colleagues supported him through his addiction struggles, which is a testament to their friendship. Perry's reference to the penguins may seem strange, but it is a metaphor for how his Friends costars stood by him, much like penguins that huddle together to shield each other from the cold.
Despite the challenges Perry faced, he remained close to his Friends co-stars, and their friendship continued to flourish even after the show ended. The bond between the Friends cast is so strong that they have reunited several times since the show ended, which is a testament to their strong friendship.
Unpacking the Genuine Relationships in the TV Series Friends.
Matt LeBlanc, Matthew Perry, and David Schwimmer's bond goes beyond the cameras of Friends. The actors' friendship on the show transcended into real life, with Joey and Chandler being best friends off-screen as well. In an interview back in 2016, LeBlanc mentioned that he had recently met with Perry, stating "I saw him yesterday," showcasing their continued friendship.
LeBlanc and Perry have been seen together outside of the Friends set, attending award shows and events together. In 2013, Perry even guest-starred on LeBlanc's show, Episodes. Their close bond is not just limited to the two of them but extends to Schwimmer as well.
The trio has been spotted several times hanging out and supporting each other. In 2016, when Schwimmer was performing in the play 'Some Girls' in London, both LeBlanc and Perry were in attendance to support their friend.
It is heartwarming to see that the friendship between Joey, Chandler, and Ross was not just a fictional bond but something that the actors shared off-screen too. Their real-life friendship is a testament to the strong connections formed during the ten years of filming the show.
The Mystery behind Chandler's Slim Appearance in Friends Season 7.
Chandler Bing, one of the most loved characters from Friends, appeared significantly thinner in Season 7, which left many fans wondering about the reason behind his weight loss. It was later revealed that Matthew Perry, the actor who played Chandler, had suffered from pancreatitis in 2000, before the 7th season began filming. This health condition caused him to lose about 20 pounds, which was quite noticeable on screen. It is commendable that despite suffering from such a severe illness, Perry continued to appear on the show and entertain his fans. His dedication to his work is truly admirable. Although his weight loss was initially a cause of concern for his fans, it was a relief to know that it was due to a medical condition and not anything else.
The cast of Friends had a remarkably amicable relationship both on and off-screen. Despite rumors of some guest stars being rude or certain actors being difficult to work with, the core cast members always seemed to have each other's backs. Real-life friendships also formed among the cast, adding to the camaraderie on set. While some actors may have had more success than others post-Friends, it's clear that their time together on the show will always be remembered as a special, once-in-a-lifetime experience. So, it's safe to say that the Friends cast truly embodied the spirit of the show's iconic theme song: "I'll be there for you."