Are you a fan of Too Hot To Handle and wondering what happened to some of your favorite couples? Well, you're in luck because we have all the juicy details! From Cam and Emily's heartbreaking breakup to the latest updates on Melinda and Peter's relationship, we've got you covered. Plus, find out if anyone has managed to make their love last from the hit reality show. So, get ready to catch up on the latest Too Hot To Handle gossip!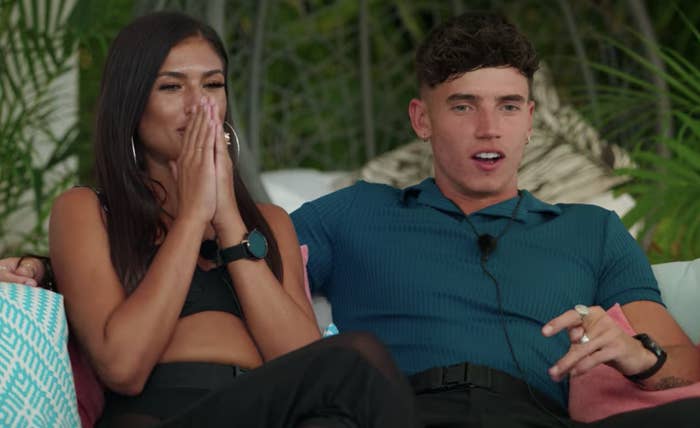 The Current Status of Cam and Emily's Relationship: Are They Still Together or Have They Broken Up?
It's always tough to see couples who seemed to be destined for each other go their separate ways. Unfortunately, this was the case for Emily and Cam from Too Hot To Handle. After initially appearing to be a match made in reality TV heaven, the couple shocked fans when they announced their split in April 2022. Despite their undeniable chemistry and affection towards each other on the show, it seems as though their relationship couldn't withstand the pressures of the real world.
While it's unclear what ultimately led to their breakup, it's worth noting that many reality TV couples struggle to maintain their relationships once they're no longer in the bubble of the show. The outside world can be tough on any relationship, let alone one that began in front of cameras and with the added pressure of a cash prize on the line.
It's always sad to see a couple that fans were rooting for call it quits, but it's important to remember that relationships are complex and sometimes things just don't work out. Hopefully, both Emily and Cam are happy and thriving post-breakup, and who knows what the future may hold for them individually.
>> Must read Did Emily have another baby?
Checking in on Melinda and Peter's Relationship: Are They Still Going Strong?
Melinda Melrose and Peter Vigilante, the couple who surprised everyone with their unexpected relationship on Too Hot to Handle season two, have left fans wondering if they are still together. The couple confirmed that they were in a relationship less than a week after the final episodes of the show aired. However, since then, fans have been eager to know if their relationship has lasted.
It's been some time since the show aired, and there have been no public statements from either Melinda or Peter regarding the current status of their relationship. This has led some fans to speculate that the couple may have called it quits.
Despite the lack of updates, some fans believe that the couple is still together. They cite the couple's social media accounts, where they have been seen following each other and even commenting on each other's posts. However, this could also be a sign that the couple has decided to remain friends after their brief romantic stint.
While it's unclear whether Melinda and Peter are still together or not, their relationship on Too Hot to Handle was one of the most talked-about storylines of the show's second season. Regardless of their current status, their time on the show will always be remembered as one of the most unexpected and memorable couples in the show's history.
Trending now – Who is the most loved Bachelorette?
Uncovering the Truth: Was Cam's Infidelity the Cause of his Departure from Too Hot to Handle?
Cam Holmes, one of the contestants in Netflix's show "Too Hot to Handle," has recently revealed that he broke the show's rules by secretly sleeping with Emily Miller. In an interview, he admitted that "We had sex quite a lot of times" and that he knew he was breaking the rules. This revelation came after the couple's split in the wake of Cam's cheating scandal. As a participant in "Too Hot to Handle," Cam was aware that the show's premise was based on the idea of forming meaningful connections without engaging in any sexual activity. However, he chose to ignore the rules and went ahead to sleep with Emily secretly. This revelation has caused quite a stir among the show's fans, who are wondering whether there were any other rule-breakers on the show. Despite his actions, Cam seems to have no regrets about his behavior and has been open about his actions. This scandal has once again highlighted the importance of honesty and transparency in any relationship and the consequences of breaking rules in a reality TV show.
An Update on the Relationship Status of Carly and Joey
Carly and Joey's relationship on Too Hot to Handle was one of the most endearing ones on the show. Fans were rooting for them from the moment they first laid eyes on each other. It was clear that they had a strong connection and were very much into each other. They were able to navigate the challenges of the show and come out the other end still together. Unfortunately, their relationship didn't last outside of the show. In September 2021, it was announced that Carly and Joey had split up. The news came as a shock to fans who had grown attached to the couple. It's unclear what caused the breakup, but it's clear that they have both moved on. Despite the end of their relationship, fans are still hopeful that they will find their way back to each other in the future.
The Current Status of Jawahir and Nick's Relationship.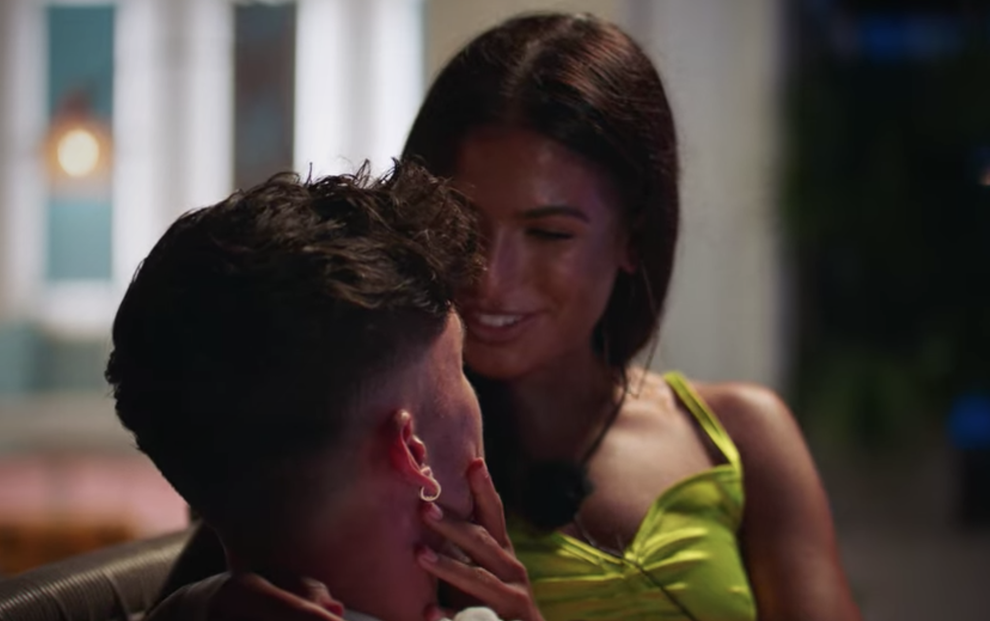 Jawahir and Nick's relationship was one of the most talked-about storylines in season 4 of Too Hot to Handle. Many viewers were rooting for the couple, hoping they would stay together until the end of the show. However, it appears that things did not work out for them after the show ended.
Despite winning the season, Jawahir and Nick are unfortunately no longer together. In December, the official Too Hot to Handle Instagram page shared a "cast tell-all" where all the contestants gave updates about their lives after the show. During the tell-all, Jawahir revealed that she was single but not ready to mingle just yet.
It is unclear what caused the split between Jawahir and Nick, as neither of them have publicly spoken about it. However, it is not uncommon for couples formed on reality TV shows to struggle once the cameras stop rolling. The pressure of maintaining a long-distance relationship in the real world can be challenging, and some couples simply don't make it work.
Regardless of their breakup, Jawahir and Nick's time on the show was definitely memorable. Fans enjoyed watching their chemistry and their journey throughout the season. Although they may not be together anymore, it's clear that they both have a bright future ahead of them. Who knows, maybe they'll find love again someday.
The Current Relationship Status of Danny and Melinda.
Melinda and Danny were once a couple in the reality TV show world. Unfortunately, their love story ended in a divorce in 2010. The split made things a bit awkward when they were both required to compete on the same team during the 2012 season of "Battle of the Seasons". Although their relationship did not work out, both of them have moved on in their personal lives.
Melinda, in particular, has found happiness in a new marriage with someone else. She has left her past behind and is now focusing on building a new future with her partner. Meanwhile, Danny seems to be maintaining a low profile and keeping his personal life out of the public eye.
It's always difficult when a relationship ends, especially when it happens in the public eye. However, as Melinda and Danny have shown, it's possible to move on and find happiness in new relationships. While their love story may have ended, they continue to inspire others to believe in the power of love and second chances.
The Current Relationship Status of Emily and Cam in 2023
Emily and Cam's relationship has been a rollercoaster ride for their fans. After the show, the couple seemed to have gone their separate ways. However, the good news is that they reconciled their differences and got back together in the summer of 2022. As of January 2023, they are still together and stronger than ever. It's evident that they have worked on their relationship and are happy being in each other's company.
Emily and Cam's reunion is a testament to the fact that true love can overcome any obstacle. Their fans were thrilled to see them back together and rooting for them to make it work. The couple has been vocal about their love for each other on social media, and their followers love to see them happy.
It's admirable that Emily and Cam have been able to overcome their differences and work towards building a stronger relationship. They have proved that love is not just about the good times, but also about the challenges that come with it. Emily and Cam have set an example for their fans that with love, patience, and understanding, anything is possible.
In conclusion, Emily and Cam are still together in 2023, and their fans couldn't be happier. They have shown that love can conquer all and that a strong relationship takes effort and commitment. We wish the couple all the happiness in the world and hope that they continue to inspire their fans with their love story.
The Possible Separation of Melinda and Marvin: Is it True?
Melinda and Marvin's relationship on Too Hot to Handle was intense and passionate, to say the least. The couple's steamy romance was one of the highlights of season 2, but it seems that their love story was not meant to last. Despite their undeniable chemistry on the show, Melinda and Marvin's relationship came to an end shortly after the season wrapped up.
During the reunion episode in July 2021, Melinda and Marvin confirmed that they had broken up after a fight. According to Melinda, the couple had planned a trip to Mexico together, but they ended up cancelling it due to their disagreement. While the exact reason for their breakup was not revealed, it's clear that the two were unable to make things work outside of the show.
It's always disappointing when a couple we root for doesn't last, but it's important to remember that reality TV relationships can be challenging. The cameras and the drama of the show can make it difficult for couples to build real, lasting connections. Despite their breakup, it's clear that Melinda and Marvin had a deep connection during their time on Too Hot to Handle, and it's possible that they'll both find love again in the future.
Speculations Arise: Too Hot To Handle's Emily Sparks Pregnancy Rumours
Emily Faye Miller, one of the stars from the second season of the popular Netflix show "Too Hot to Handle," has recently shared some heartbreaking news on her Instagram account. The 27-year-old influencer announced that she had suffered an ectopic pregnancy. An ectopic pregnancy occurs when a fertilized egg implants itself outside of the uterus, usually in the fallopian tubes, and can be life-threatening if left untreated. Emily shared this news with her followers on Instagram last Friday, expressing her sadness and disappointment.
Emily's announcement has sparked an outpouring of support from her fans and followers, who have flooded her comments section with messages of love and encouragement during this difficult time. Despite her heartbreak, Emily's brave decision to share her experience with the world has shed light on a condition that many women struggle with in silence. By speaking out about her ectopic pregnancy, Emily is helping to raise awareness and reduce stigma surrounding reproductive health issues.
It's important to note that Emily's ectopic pregnancy is not related to her appearance on "Too Hot to Handle," and it's unclear whether she was pregnant during or after filming the show. However, her announcement has undoubtedly left fans wondering about the status of her relationship with fellow contestant Cam Holmes, with whom she formed a connection on the show. It's unclear whether Emily and Cam are still together, but regardless of their relationship status, we wish Emily a speedy recovery and send her all our love during this difficult time.
Relationships Post-Too Hot To Handle: Did Any of Them Survive?
It's a common question that fans of Too Hot to Handle often ask: has anyone actually stayed together from the show? While many contestants may have found love in the villa, it's not always easy to keep that spark alive once the cameras stop rolling. However, there is one couple that has managed to make it work: Cam and Emily.
Despite not winning the competition, Cam and Emily proved that they were the real winners after finding love on the show. After the series ended, the couple moved in together in London and have been going strong ever since. Their love story has been followed by fans all over the world, with many rooting for their happy ending.
While other couples from the show may have gone their separate ways, Cam and Emily have shown that true love can be found in unexpected places. Their success story has given hope to fans of the show, who continue to wonder if any other couples from Too Hot to Handle will be able to follow in their footsteps.
As we continue to watch the show and root for our favorite contestants, it's clear that Cam and Emily have set the bar high when it comes to finding love on Too Hot to Handle. Whether or not any other couples will be able to live up to their success remains to be seen, but for now, we can all take comfort in the fact that true love does exist – even in the most unexpected of places.
The world of reality TV relationships can be unpredictable and often filled with drama. While some couples like Melinda and Peter have managed to stay together, others like Cam and Emily have sadly gone their separate ways. Despite the challenges, some couples from Too Hot To Handle like Carly and Joey, Jawahir and Nick, and Danny and Melinda have managed to make their relationships work. As for Emily and Cam, it's unclear if they've reconciled or if they're still apart as of 2023. Regardless, the show has proven that even in a world where physical intimacy is discouraged, love can still find a way.