Are you a fan of the historical horror-thriller 1899? Well, we have some bad news for you. The show has been cancelled by Netflix, leaving fans wondering why such a gripping series met an untimely end. Some speculate that the show's expensive production costs and low completion rate contributed to its cancellation. But the question remains: will anyone else pick up 1899? In this blog post, we'll dive into the reasons behind the show's cancellation, its potential future, and whether it's worth watching despite its abrupt end. So, let's uncover the mystery behind 1899's demise.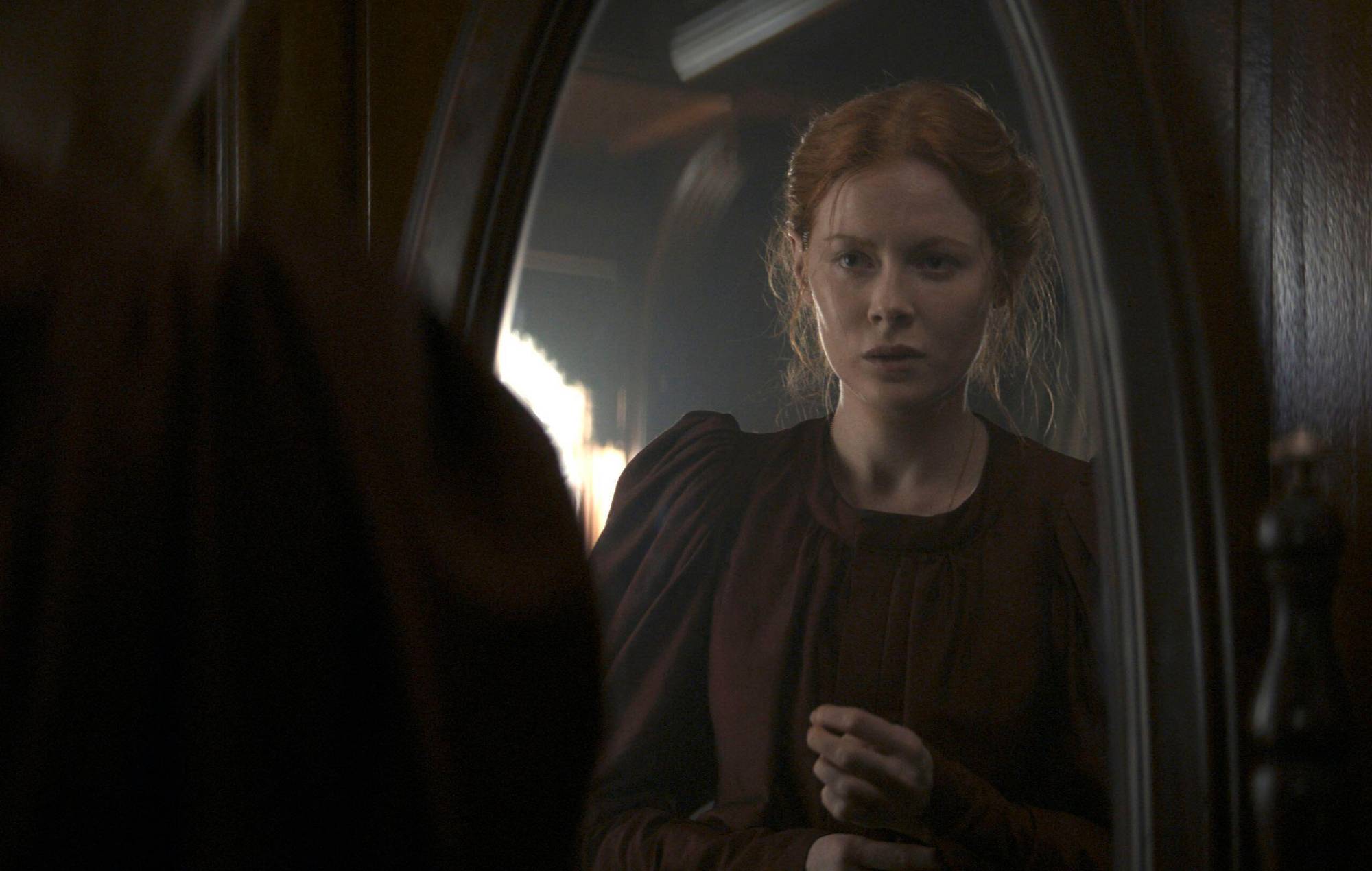 The Unfortunate Cancellation of the TV Series "1899"
The cancellation of 1899 has been a shock to many fans of the series. While there has been no official statement from Netflix regarding the reason for the cancellation, there have been several speculations. One of the reasons that have been suggested is the show's "completion rate," which was reportedly below 50 percent. This means that almost half of the viewers who started watching the show did not finish it.
Another reason that has been pointed out is the show's high production cost. 1899 features elaborate sets and costumes, which undoubtedly add to the cost of production. It is possible that the show's high cost did not justify its viewership numbers, leading to its cancellation.
Additionally, some viewers have suggested that the show just got lost in the shuffle. This is not an unusual occurrence on streaming platforms like Netflix, where there is an abundance of original content being produced. It is possible that 1899 did not receive the marketing and promotion it needed to stand out and attract a larger audience.
Regardless of the reason for the cancellation, it is clear that many fans are disappointed that the show will not continue. It is unfortunate that a show with such potential, including a unique premise, talented cast, and captivating storyline, could not continue beyond its first season.
>> Must read Why did Midnight Club get Cancelled?
Is 1899 Still Up for Grabs? Exploring the Possibility of Other Producers Picking Up the Show
The recent announcement by Baran bo Odar and Jantje Friese, co-creators of the period drama 1899, that the show would not be renewed for a second season has left fans wondering if another streaming service would pick it up. Unfortunately, the answer is no. Netflix had already taken the global rights to the show, and thus, no other platform can pick it up. This decision by Netflix has come as a surprise to many, especially considering the success of Dark, a show also created by Odar and Friese, which had three seasons on the same streaming platform from 2017 to 2020.
The reason behind the cancellation of 1899 is still unclear, but it is speculated that it might be due to the high production cost of the show. The series, which was set on a ship carrying immigrants from Europe to New York, boasted an international cast and crew and was shot in multiple languages. It is possible that the cost of production combined with the COVID-19 pandemic, which disrupted filming schedules and budgets, contributed to the decision to cancel the show.
Despite the disappointment of the show's cancellation, fans can take solace in the fact that the creators are already working on their next project. In a recent Instagram post, Odar and Friese hinted at their upcoming "secret project," which has already begun production. While it may not be a continuation of 1899, fans can look forward to the duo's unique storytelling and creative vision in their future projects.
Trending now – Why was Ozark cancelled?
Is there hope for 1899 to find a new home on a different streaming platform?
The news of 1899 being cancelled has left many fans disappointed and wondering if another streaming service will pick up the show. Unfortunately, there has been no official announcement regarding this matter. Even though the series was highly anticipated and had a dedicated fanbase, the decision to cancel it was made by Netflix.
It is not uncommon for shows to be cancelled by streaming services after just one season, even if they are critically acclaimed. The reason behind this is often due to viewership numbers not meeting the expectations of the streaming service. However, there is still a possibility that another streaming service may pick up 1899. This has happened before with other shows such as Lucifer and Designated Survivor, which were both cancelled by their respective networks but were later picked up by Netflix.
While it is uncertain if another streaming service will pick up 1899, it is important to note that the show's creators, Baran bo Odar and Jantje Freise, are highly respected in the industry. Their previous work on the critically acclaimed series Dark has earned them a loyal following. This, coupled with the success of 1899's first season, could potentially make the show an attractive prospect for other streaming services.
In conclusion, fans of 1899 will have to wait and see if another streaming service will pick up the show. However, it is important to remember that the entertainment industry is unpredictable, and anything could happen. Until then, fans can still enjoy the first season of 1899 and appreciate the hard work put into it by its creators and cast.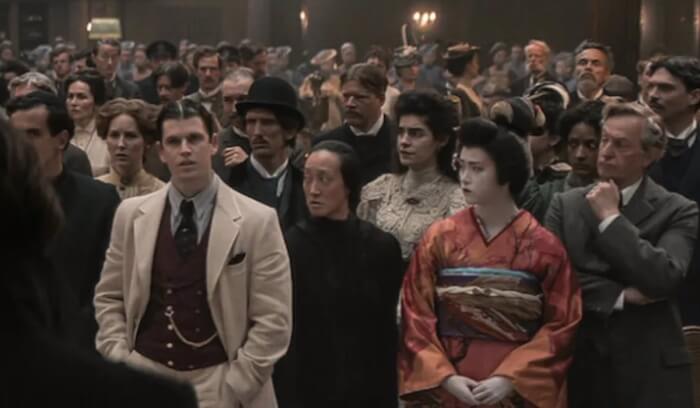 Unveiling the Significance of the Year 1899.
The plot twist of 1899 has left many viewers wondering about the point of the entire series. The revelation that the passengers are not actually on a real voyage to New York, but rather in a simulation created by Maura, has brought up questions about the purpose of their journey. However, the twist also serves as a commentary on the power of technology and its potential effects on humanity.
Through its portrayal of an immersive and hyper-realistic simulation, 1899 explores the idea of reality and how it can be manipulated through technology. The show raises questions about the consequences of advanced technology and how it can blur the lines between what is real and what is not.
Furthermore, the twist also adds a layer of emotional depth to the story. Maura's decision to erase her memory to cope with the loss of her son highlights the impact of trauma and grief on the human mind. It also shows the lengths that people will go to in order to escape their pain.
In conclusion, the point of 1899 may seem unclear at first, but the show's plot twist serves as a commentary on the power of technology and its impact on humanity. It also explores the themes of reality and the effects of grief on the human mind. Overall, 1899 is a thought-provoking and emotionally rich series that is worth watching.
The Perplexing Trend of Netflix Canceling Quality Series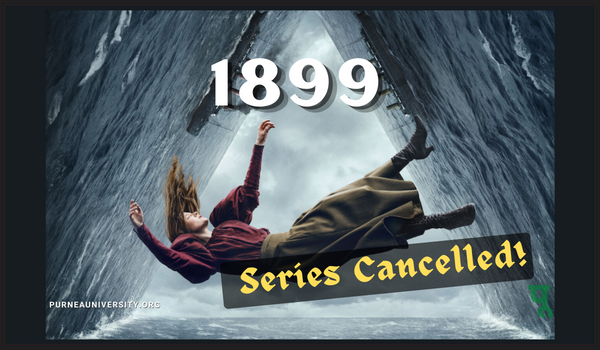 Netflix has been known to cancel good shows that have a dedicated fan base, leaving viewers wondering why their favorite shows are being axed. However, Bela Bajaria, director of global programming at Netflix, has explained that it is just a marketing strategy. Bajaria shared that the renewal rate for season two and beyond is a standard 67%, which means that only a third of original shows get cancelled after their first season.
While this may not be the answer that fans want to hear, it offers some insight into how Netflix operates. The streaming giant has a business model that relies on creating new content and keeping viewers engaged. Canceling shows after one or two seasons allows them to invest in new projects that could potentially be more successful.
It's important to note that this is not a new strategy in the entertainment industry. Networks and streaming services have been canceling shows for years in order to make room for new content. While it may be frustrating for viewers who have invested time and emotions into a show, it's ultimately a necessary part of the industry.
In conclusion, while it may be disappointing to see good shows cancelled, it's important to understand that it's just a part of the entertainment industry. With a renewal rate of 67%, it's clear that Netflix is not canceling shows for the sake of it, but instead using it as a way to stay competitive in the ever-changing world of streaming.
Speculations Answered: The Fate of Warrior Nun
In mid-December, Netflix dealt a blow to fans of the fantasy drama series Warrior Nun by quietly canceling it. The show, which had amassed a devoted cult following, was abruptly pulled from the streaming platform, leaving viewers wondering what led to the decision. Despite the show's popularity and positive reception, the cancellation came as a disappointment to many fans who were eagerly awaiting its renewal. It's unclear why Netflix decided to cancel the show, as the streaming giant has a reputation for ending popular shows without any apparent reason. However, some speculate that the show's high production costs and low viewership numbers may have played a role in its cancellation. Whatever the reason, the news of Warrior Nun's cancellation has left fans wondering whether another network or streaming service will pick it up and continue the story.
The Possible Connection between Dark and 1899
When it comes to Netflix's science-fiction shows, Dark and 1899 are two of the most popular and successful series. While many fans have wondered if the two shows are connected in some way, the truth is that they are not. They don't have any shared characters, plotlines, or even the same universe. They are two completely separate shows that happen to share the same genre and the same platform.
Both shows, however, have managed to captivate viewers with their unique storylines, excellent pacing, and superb acting performances. They have shown that Netflix is capable of producing quality content that can compete with Hollywood's big-budget productions. The creators of both shows have a talent for hooking audiences from the very first episode and keeping them engaged until the end.
While the shows themselves may not be connected, fans of one show might find something to enjoy in the other. They both explore complex themes and ideas, and they both require viewers to pay attention to every detail to fully understand the story. So, if you are a fan of either show, it might be worth checking out the other one as well.
Understanding the Significance of the Year 1899's Conclusion
The ending of 1899 takes an unexpected turn, revealing that what we thought was a historical drama was actually a science fiction story. As it turns out, the ship was not sailing to America in 1899, but was actually a simulation for a group of passengers who are traveling on a spaceship in the year 2099. This twist in the plot raises a lot of questions and leaves viewers wondering about the fate of the characters they have come to know and care about.
One possible interpretation of the ending is that the characters are living in a dystopian future, where humanity has been forced to flee Earth and is now traveling through space in search of a new home. The simulation may have been a way to distract the passengers from the grim reality of their situation, or perhaps it was a way to prepare them for the challenges they will face when they reach their destination.
Another possible interpretation is that the simulation is a form of time travel, and the characters are being sent back in time to prevent some catastrophic event from occurring. This would explain why the passengers were chosen based on their nationalities and backgrounds, as they may have been selected for their unique skills and knowledge.
Regardless of the interpretation, the ending of 1899 certainly leaves a lasting impression on viewers. It is a bold move to introduce such a major twist in the final moments of a season, and it sets the stage for an exciting and unpredictable future for the show. Fans will undoubtedly be speculating about the implications of this twist and eagerly anticipating the next season.
Predicting the Number of Seasons for 1899 series.
It comes with great sadness to announce that 1899 will not be renewed for a second or third season. It is true that the creators would have loved to finish the story with a longer run, just as they did with their previous hit show, Dark. However, the decision to cancel the show was made, and it is something that is part and parcel of the entertainment industry. Even the most promising and successful shows sometimes end up getting axed by the production houses or networks.
The cancellation of 1899 means that viewers will have to bid farewell to the characters and storylines that they have come to love and enjoy over the course of the first season. While it is disappointing news for fans of the show, it is important to remember that the decision to cancel a TV series is not always a reflection of its popularity or quality. There can be many factors that contribute to such a decision, such as budget constraints or creative differences between the creators and the network.
In conclusion, it is safe to say that 1899 will only have one season, and no further seasons will be produced. Despite this news, fans can still appreciate and cherish the first season of the show and the intricate and captivating storyline it presented.
Exploring the Pros and Cons of Watching 1899.
If you are wondering whether 1899 is worth watching, the answer is a bit complicated. On one hand, the show has received critical acclaim for its storytelling, cinematography, and acting. It is a well-crafted mystery that keeps you on the edge of your seat from start to finish. However, the sad reality is that the show has been canceled after its first season, leaving many questions unanswered.
It's a shame that Netflix decided to cancel 1899, especially considering the show's potential. The series was created by the same team that brought us Dark, a hit show that managed to balance complex time travel with compelling characters. Unfortunately, 1899 won't get the chance to explore its full potential, leaving fans with an unsatisfying conclusion.
That being said, if you are the type of viewer who doesn't mind investing time in a show that may not get a proper conclusion, then 1899 is definitely worth watching. The show's production value is top-notch, and the story is engaging enough to keep you hooked until the end. It's just important to go into it knowing that it will leave you with more questions than answers.
In summary, 1899 is a well-crafted series that is definitely worth watching for its storytelling, cinematography, and acting. However, with the show's cancellation, it's hard to recommend it without the caveat that it won't have a satisfying conclusion. If you're okay with that, then give it a watch. But if you're looking for a show that ties up loose ends, you may want to skip this one.
The cancellation of 1899 has left fans wondering if another streaming service will pick it up. Although some have speculated that the show's demise was due to its completion rate, others believe it was simply lost in the shuffle. While it may be disappointing to see yet another good show canceled by Netflix, fans can still enjoy the series and its mysterious connections to other popular shows like Dark. Despite its uncertain future, 1899 is definitely worth watching for those who appreciate a good mystery and stunning visuals.