Are you a fan of Stranger Things? If so, you must be familiar with Eleven, the mysterious girl with supernatural powers. But have you ever wondered how she got her abilities? Was she born with them or did something happen to her? In this blog post, we'll explore the origins of Eleven's powers and delve into some of the most popular fan theories, including whether or not she is Vecna's clone. We'll also explore Vecna's motivations for wanting Eleven, his connection to her, and how he gained his own powers, including his strange obsession with eyes. So grab your Eggo waffles and let's dive into the world of Stranger Things!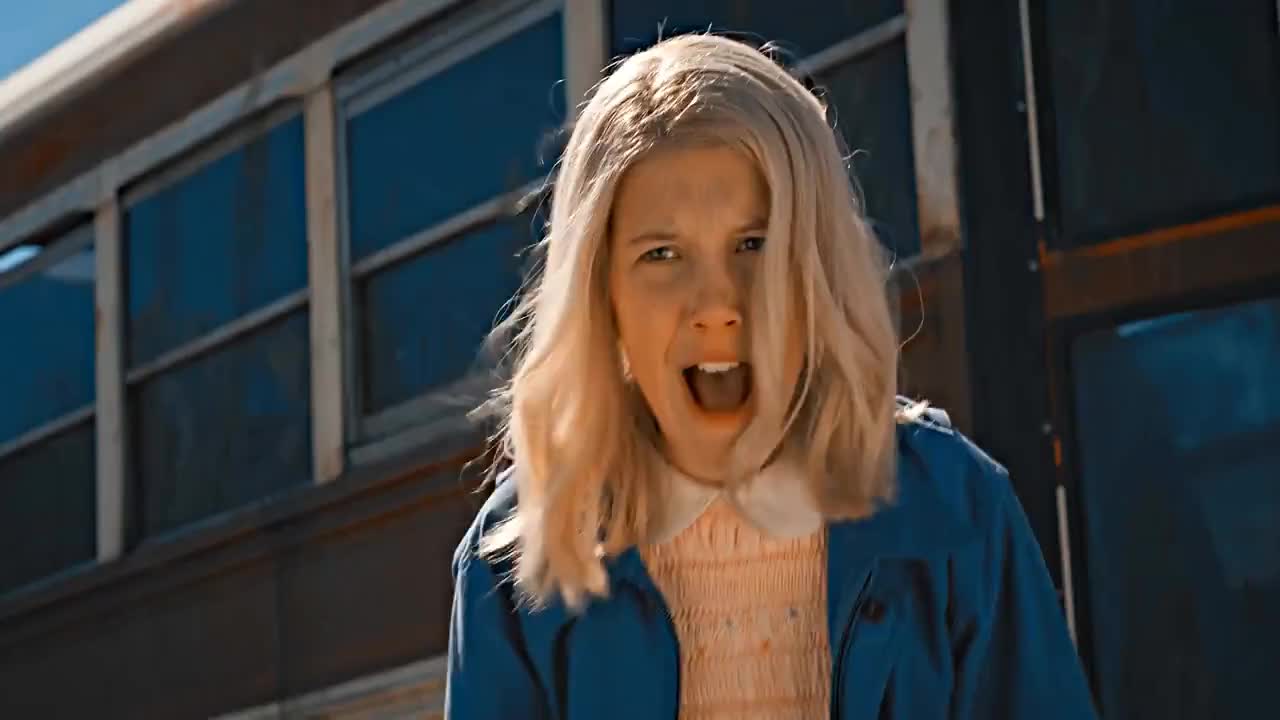 Unveiling the Origin of 11's Powers
Eleven's powers are a core part of her character in the show Stranger Things. Her abilities are an intriguing aspect that sets her apart from other characters. Eleven appears to have been born with powerful telekinetic and extrasensory powers that allow her to move objects with her mind and see events occurring at different locations. However, using her powers to a significant degree causes her to become temporarily weakened and her nose bleeds. This limitation has been observed in various instances, such as when she lifted a van off the ground or when she used her powers to spy on a group of people.
While the origin of her powers is not explicitly explained in the show, it is suggested that they may be the result of government experimentation. In season one, we see Eleven as a child at the Hawkins National Laboratory, where she is subjected to various tests and experiments to enhance her powers. It is implied that her mother was also part of the experiments and that Eleven's powers may have been passed down genetically.
Overall, Eleven's powers remain a mystery, but they play a crucial role in the storyline of Stranger Things. As she continues to develop and use her abilities, we see how they impact her physically and emotionally, making her an incredibly complex and fascinating character.
>> Must read What did Angela do to Eleven?
Uncovering the Truth: Is Eleven a Replicant of Vecna?
One of the biggest questions that fans have been asking is whether Eleven is Vecna's clone. While it hasn't been directly stated in the show, the midseason finale revealed that One is indeed Vecna. This has led to speculation that Eleven could be his clone or sister.
If Eleven is indeed a clone of Vecna, it's possible that she could have inherited his thirst for mayhem and destruction. This could explain why she has such powerful abilities, as well as her tendency to lash out when she's angry or scared.
However, it's important to note that there hasn't been any concrete evidence to support the theory that Eleven is Vecna's clone. It's possible that she simply shares some genetic similarities with him, but is not a direct clone.
Regardless of whether Eleven is Vecna's clone or not, it's clear that Vecna had a vested interest in her. It's still unclear what exactly he wanted with her, but it's possible that he saw her as a potential ally or pawn in his quest for power.
Overall, while the theory that Eleven is Vecna's clone is intriguing, there's not yet enough evidence to support it. However, the midseason finale did reveal that One is indeed Vecna, which raises a host of other questions about his motivations and origins.
Trending now – How old is Vecna?
The Motives Behind Vecna's Interest in Eleven Explained.
Vecna's intentions with Eleven are revealed in his mind palace, where he tells her about his desire to see the world burn and fall. He wants to be present when this happens and take the opportunity to rebuild it into something beautiful, which seems to be his ultimate goal. It is unclear why he specifically chose Eleven for this purpose, but it is likely that he recognized her extraordinary psychic abilities and saw her as a valuable asset to his plan.
Vecna's desire for destruction and rebirth aligns with his character as a powerful and malevolent being. His motives are not driven by a desire for wealth or power, but rather a twisted sense of purpose that aims to reshape the world in his image. The fact that he was able to communicate with Eleven in his mind palace suggests that he has a strong psychic connection, which could explain his ability to choose his victims and exert control over their minds.
It is worth noting that Vecna's intentions are not entirely clear, and there may be more to his plan than what he has revealed so far. The clock that he carries with him seems to be of great importance, and it is unclear why it holds such significance. Additionally, his tendency to take the eyes of his victims raises questions about his true nature and the origins of his powers.
Overall, Vecna's motives for seeking out Eleven and what he plans to do with her remain shrouded in mystery. As the story unfolds, we may learn more about his true intentions and the role that Eleven plays in his plans.
Possible new title: "Speculations Surrounding the Paternity of Vecna 11"
The popular Netflix series Stranger Things has been known for its suspenseful and mysterious storyline, which has kept fans hooked since its debut. The latest theory that has surfaced among fans is whether Eleven's powers are genetically inherited from Vecna, her alleged father. The theory has gained traction among fans due to the fact that Eleven is the only test subject who has powers equal to Vecna's.
According to PopBuzz, Eleven's real father is Henry Creel, who was also known as Vecna, the original test subject 001 at Hawkins Lab. The theory suggests that Vecna himself is Eleven's father, which could explain why she has such incredible powers. The idea that Vecna could be Eleven's father has sparked a lot of interest among fans who are trying to piece together the show's mysteries.
The fact that Eleven's powers are on par with Vecna's suggests a genetic connection between the two. It is unclear whether Vecna had any knowledge of Eleven's existence or whether he played a role in her creation at Hawkins Lab. However, it is interesting to consider the possibility that Vecna's involvement with Hawkins Lab goes beyond just being a test subject.
The show has yet to confirm or deny this theory, but it has certainly given fans a lot to think about. If Vecna is indeed Eleven's father, it would provide an explanation for her powers and could potentially lead to further revelations about the experiments conducted at Hawkins Lab. The theory has opened up many doors for speculation and anticipation among fans of the show.
The Significance of the Clock in Vecna's Story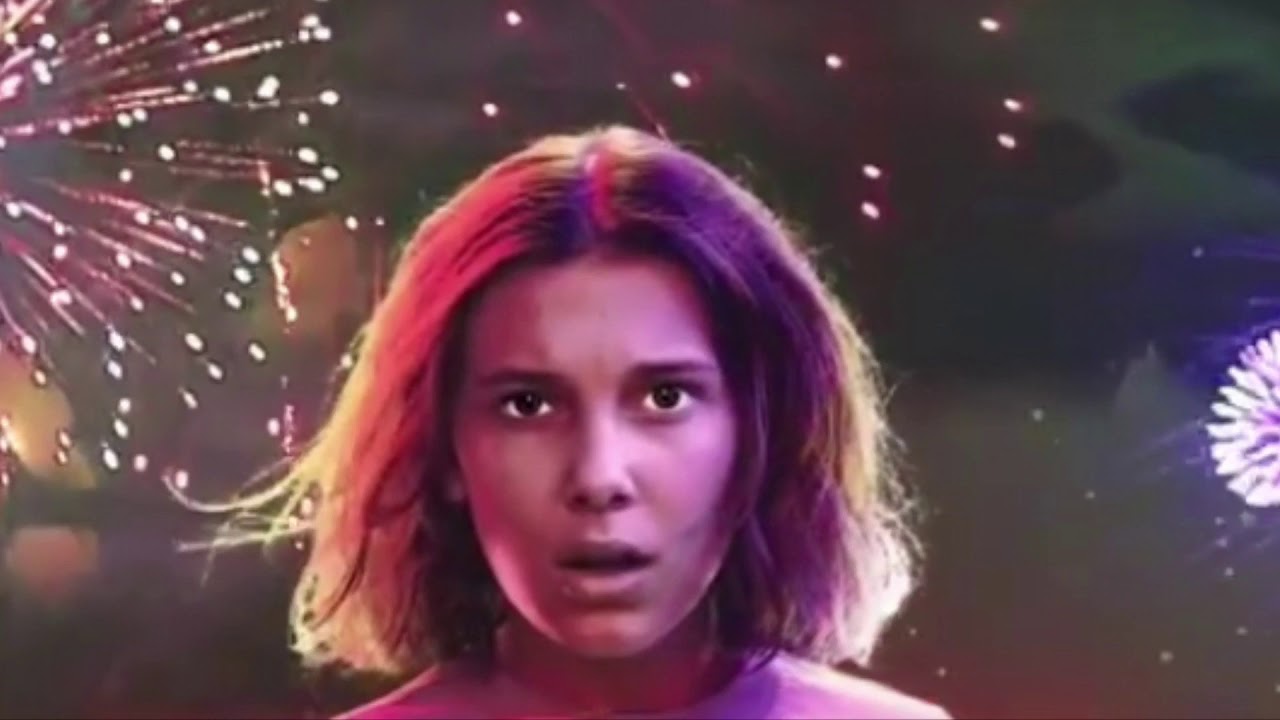 In the latest season of the show, "Stranger Things," viewers are introduced to the character of Vecna, a mysterious and powerful being who seeks to enter our dimension and take over humanity. One of the most intriguing aspects of Vecna is his use of a grandfather clock as a symbol of his power and his plans.
As the season progresses, it becomes clear that the four chimes of the grandfather clock represent the four victims that Vecna needs to claim in order to enter our dimension. This makes the clock a key element in his plan to take over humanity.
But why did the creators of the show choose a grandfather clock as the symbol for Vecna's power? One possibility is that the clock represents the passage of time and the inevitability of Vecna's arrival. Just as the clock ticks inexorably towards midnight, so too does Vecna's power grow as he claims each of his victims.
Another possibility is that the clock represents the idea of control. Just as a clock can be used to measure and regulate time, Vecna seeks to control the fate of humanity and bend it to his will.
Whatever the reason for its use, the grandfather clock has become a powerful symbol of Vecna's power and his plans for humanity. As the show continues to explore this mysterious character and his motivations, viewers will no doubt continue to be fascinated by the clock and its significance.
The Origins of Vecna's Extraordinary Abilities
Vecna's immense power has always been a topic of fascination for fans of Stranger Things. So, how did Vecna acquire his powers? The answer lies in his origin story, as Vecna was the original subject of Project MKUltra. This notorious project was a series of experiments conducted by the CIA in the 1950s and 60s to develop mind control techniques. Vecna's DNA was used to create or modify other children so that they could also possess extraordinary abilities like him.
As a result, Vecna held a distinct advantage over the other children. He had his powers for a longer time and had a better understanding of how his abilities worked. This experience allowed him to hone his skills and become more powerful than the other children. It explains why he was able to defeat them in combat and why he has been able to take on formidable opponents, including the Mind Flayer.
Vecna's powers are not only attributed to his DNA but also to his mastery of them. He has a deep understanding of his abilities and can use them in ways that others cannot. His powers have evolved over time, and he has learned to harness them to their fullest potential. This expertise has made him more formidable, and he is now considered a significant threat to the safety of Hawkins.
In conclusion, Vecna's powers are a result of his involvement in Project MKUltra and his mastery of them over time. He is a unique and powerful character in the Stranger Things universe, and his story continues to intrigue audiences worldwide.
Unraveling the Mystery Behind Vecna's Obsession with Eyes.
Vecna, a powerful and notorious villain in the D&D realm, is known for his missing left hand and left eye. These features are a result of a treacherous betrayal by his accomplice, Kas the Bloody-Handed. Using the sword that Vecna had created himself, Kas cut off Vecna's left hand and gouged out his left eye, leading to his ultimate downfall.
But why does Vecna take eyes? Despite his own missing eye, Vecna is known to collect the eyes of his victims as a gruesome trophy. It is believed that he takes these eyes to enhance his own power and abilities. Some even speculate that the eyes hold a special significance in Vecna's dark magic, allowing him to see and manipulate the world around him in ways that others cannot.
Despite his terrifying reputation, Vecna's origins remain shrouded in mystery. Some believe that he was created by a powerful wizard, while others speculate that he may be a twisted clone of Eleven, the young protagonist from the hit TV show Stranger Things. Regardless of his origins, Vecna's power and influence are undeniable, and his legacy continues to haunt the D&D realm to this day.
Unraveling the Mystery of Identifying Vecna as a Deity
The identity of Vecna remained a mystery for a long time, with only subtle clues hinting towards his true identity. However, the final scene of Volume 1 of "The Umbrella Academy" finally confirmed that Henry Creel, also known as Number One, had become Vecna. This revelation was made possible by a close-up shot of Vecna's arm, which shows his "001" tattoo, matching the same tattoo that Number One has on his arm.
This revelation leads to the question of how the Umbrella Academy members were able to identify Vecna as Number One. The answer lies in the fact that the Umbrella Academy members were familiar with the tattoos on their bodies. These tattoos were given to them by Sir Reginald Hargreeves, their adoptive father, who had trained them to use their abilities and assigned them numbers based on their usefulness.
Therefore, when the Umbrella Academy members saw Vecna's tattoo, they immediately recognized it as Number One's tattoo and were able to put the pieces together. This realization leaves the members in shock, as they now know that one of their own had become a villain and caused destruction on a massive scale.
In conclusion, the Umbrella Academy members were able to identify Vecna as Number One due to their familiarity with the tattoos on their bodies, which were assigned by their adoptive father, Sir Reginald Hargreeves. This revelation leaves the members questioning their own identities and the actions of their father, while also setting the stage for further exploration of Vecna's motivations and actions.
The Selection Process of Vecna's Preys: Decoding the Evil's Motives.
Vecna's power lies in his ability to draw energy from the sad and angry memories of those around him. He preys on traumatized teens, who are often vulnerable and easy to manipulate, to tap into their emotions and use them to fuel his own power. This is not just speculation – Vecna himself has revealed to Eleven the potency of these emotions and the role they play in his strength.
It is unclear how Vecna chooses his victims, but it is likely that he seeks out those who are already struggling with emotional trauma. By exploiting their pain and suffering, he is able to extract more energy and grow stronger. The fact that he targets young people also suggests that he may be drawn to the raw emotions of adolescence.
It is important to note that Vecna's power comes at a great cost to his victims. The process of extracting energy from their emotions can be incredibly traumatic, and many of those who have fallen prey to him have been left with deep psychological scars. This makes it all the more important for Eleven and her allies to stop him before he can hurt anyone else.
Overall, Vecna's ability to draw power from emotions is both fascinating and terrifying. It highlights the importance of mental health and the need to support those who are struggling with trauma. By understanding how Vecna operates, Eleven and her friends can better protect themselves and others from his malevolent influence.
Discovering the Originator of Vecna: An Exploration into the Creator of this Fantasy Character.
Vecna, the powerful deity from Dungeons and Dragons, was created by Brian Blume. He first appeared in the game's supplement book "Eldritch Wizardry" in 1976. Vecna is a deity, which means he is a divine being that possesses god-like powers and abilities. In the Dungeons and Dragons universe, Vecna is known for his immense power, his insatiable thirst for knowledge and his cruel and manipulative nature.
As a deity, Vecna is not bound by the laws of nature or the limitations of mortal beings. He possesses god-like powers, including the ability to manipulate reality, control minds, and cast powerful spells. Vecna is also known for his particular obsession with eyes. He takes them from his victims and uses them to gain knowledge and power.
Despite his immense power, Vecna has a dark and twisted past. His origin story varies depending on the source, but one popular theory suggests that he was once a mortal wizard who sought to become a god. In his pursuit of power and knowledge, Vecna made a deal with dark forces that corrupted him and transformed him into a deity.
Overall, Vecna is a formidable and dangerous deity, feared and respected by many in the Dungeons and Dragons universe. His creation by Brian Blume has left a lasting impact on the game and its lore, making him a memorable and iconic character in the franchise.
While there may be speculation that Eleven's powers have a connection to Vecna, the evidence does not support this theory. It appears that Eleven was born with her abilities and must manage the physical toll they take on her body. As for Vecna, his origins and motivations remain shrouded in mystery, but his penchant for taking eyes and choosing victims suggests a dark and dangerous individual. Regardless of their origins, the powers of both Eleven and Vecna add an intriguing element to their respective stories.